Autumn Konopka | author & teaching artist
February Newsletter
Happy Belated Everything!
, 
How the heck are you?!
It's been a minute since my last update, so it seems only fitting the theme of this newsletter should be Procrastination.
I've been a procrastinator for most of my life. At best, running just a little late. At worst, completely out of sync and off schedule. I've become an expert at making excuses and overcompensating. But that's not really what I plan to do here. You'll notice, for instance, the header reads February because I wrote and prepared 97% of this newsletter almost 3 weeks ago, but stuff got in the way, and I thought, with the theme being what it is, I'd leave it. 
The thing is, lately, I've been thinking about how this label – Procrastinator – along with its implicit stories and judgments, has shaped the ways I see myself and approach the world. You'll find my expanded thoughts on this in a short essay at the end of the newsletter, but TLDR version is this: I've spent a lot of time in conflict with myself – good intentions gone wrong, followed by guilt, excuses, and overcompensating – and I'm trying to change that.

So, here's the stuff I've put off sharing – either because I've been busy, anxious, sick, or all of the above at once.

The Book Report

publication updates


Points Off for Lateness
It was a hard call, but I had to delay publication of Pheidippides Didn't Die from Spring 2023 to Summer.

Mile Marker

running updates

Running Late
After 6 years, I'm running a half marathon, despite a few training interruptions thanks to Covid & flu.
Recommendations & Inspirations

Recommendations for a few awesome things that distracted me from writing this newsletter.
Events & Assorted Self-Promotion

You could've checked out these blog posts months ago, if only I'd told you about them :-)
here's where you get involved
Back-Ups
Want to be an early reader? 
Find out how can sneak a peak at a few chapters (or more) and help make this book awesome.
assorted miscellany
The Extra Mile
In Defense of Procrastination (short essay)
As always, I'm tremendously grateful for your support and friendship. Knowing that you are out there inspires and motivates me more than you know.

Cheers,
Autumn
book updates, etc.
The Book Report
bad news first...
Publication Delays
The launch date for Pheidippides Didn't Die has been pushed back. 

I originally planned and expected to publish this Spring. In fact, last summer I was anticipating trips in March to promote the book's release. Unfortunately, that's not happening... not yet.
In the aftermath of the exhausting crowd-funding campaign, faced with some signifiant re-writing to do, I made the difficult decision to push back my publication date. Fortunately, I was able to work with my publisher to get the time I needed to take care of myself and finish the book the way I needed to.  
I'm now on track for a Summer release! The e-book is expected in June or early July, with the paperback to follow a few weeks later. 
But... if you're looking for a sneak peak, keep reading to find my call for beta readers!!!
the good news!
Revisions Update
In September, I mentioned that I had decided to rewrite the whole third act of my novel. No small feat, as it turns out. But it's done. 
I spent about 2-1/2 months reworking the ending. It was excruciating at first, and there were moments when I was quite convinced this book was doomed. I do not exaggerate when I say I spent 6 weeks rewriting 1 chapter (it ultimately became multiple chapters, but still...). However, I eventually came to peace with my own process and wrote the ending I knew this book was always meant to have.
All told, between October & January, I wrote and rewrote 16 chapters and about 40,000 words. 
Phew! 
But this is what my editor had to say, so I feel confident the effort wasn't wasted...
here's where you get involved
Back-Ups
If you're reading this, you probably like books...
Wanna help make my book better?
As I move through revisions, I need a handful of readers, with a range of perspectives, to offer early feedback. You could read a few chapters... or more. It all depends on what you're up for. 

If you're interested, click below to fill out my short interest survey.
etc. etc. etc.
Events & Assorted Self-Promotion
catch me on the Mad Poets Society Blog
Fiction for Poets
Last fall, I started writing a semi-regular (see above re: procrastination) column called Fiction for Poets for the Mad Poets Society's blog. 
So far, I've written about
coming soon!
Workshops
Because the fall was extra challenging, I had to put a hold on my scheduled workshops. But keep an eye out, I'll be putting something together soon, with special offers for my friends, supporters, and newsletter subscribers.
running updates
Mile Marker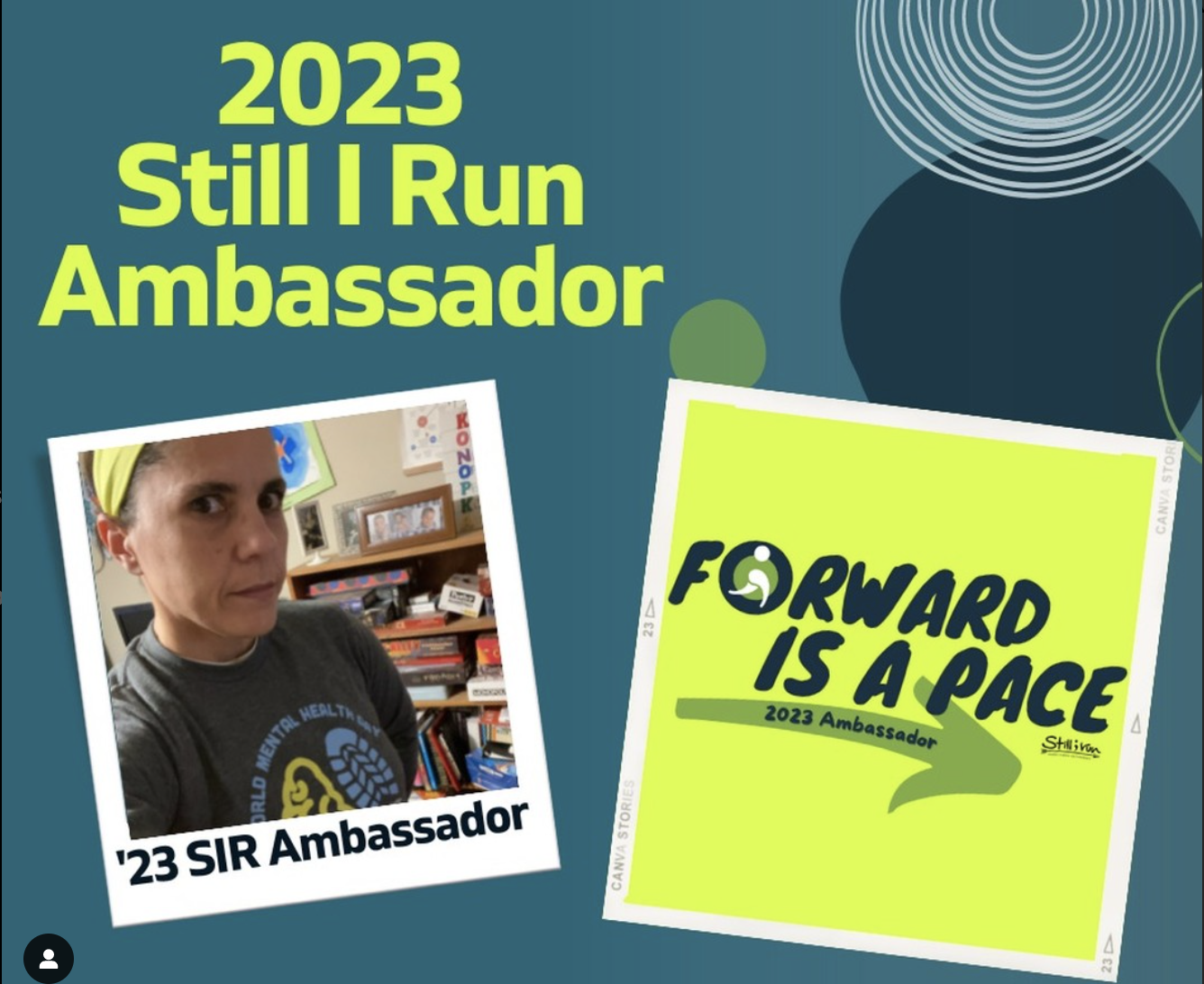 I'm a Still I Run Ambassador!
I'm honored to have been chosen to help stop the stigma around mental health and spread the word about the benefits of running as a Still I Run Ambassador. 
When I found SIR last year, I really felt like I found my people, so I'm excited for this opportunity to be more involved. 
Look for the #SIR #StillIRun on my insta posts.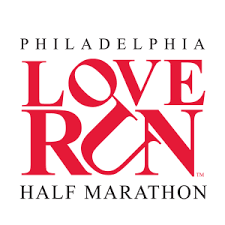 March 26, 2023
Love Run, Philly
I haven't run a half marathon since 2016, so I'm definitely a little nervous to be taking on the Love Run next month. My training started out rocky, as I got hit with a bad flu around the holidays. Then, in February, about 6 weeks out from the race, I got hit with my first bout of Covid. Yep, I made it 3 years, but my luck finally ran out! 
I'm nothing if not persistent, though so one way or another, I'll drag myself across that finish line. If you're interested in running it too, registration is still open!!
a few awesome things that distracted me from this newsletter
Recommendations & Inspirations
Here are a few things I was doing when I was "procrastinating" on this newsletter. I think these are especially appropriate because each in its own way speaks to the power language and the weight of words and labels.
Read this!
Wordslut: a feminist guide to taking back the English language by Amanda Montell
Holy shit! Stop what you're doing and read this. (Or listen to the audiobook, which is what I did & Amanda Montell is as good a narrator as she is writer).
This book breaks down all the ways that words get weaponized against women -- and queer folks, people of color, pretty much anyone marginalized. Sounds like a great time, right? The thing is that Montell's style is intelligent and well-researched while also being accessible and entertaining. I enjoyed this book on so many levels, as a woman, writer, teacher. It made me think about the way I write dialogue and it changed my opinion about being a grammar snob. I can't recommend it enough. 
Listen to this!
In case you didn't know, Beyonce wasn't the only one robbed this year at the Grammy's. I don't have a problem with Harry Styles winning album of the year. Nor do I think Queen B didn't deserve it too. But in my heart, the absolute best album of 2022 was definitely Bad Bunny's Un Verano Sin Ti. Now, I'm not surprised it didn't win -- the album being in Spanish and all -- but everything people love about those other two, the Bunny is doing just as well. Un Verano Sin Ti is eclectic, it draws a range of influences and collaborators, it is light and fun, but also thoughtful and challenging. And Bad Bunny is attracting an audience that doesn't even speak his language!! It's kind of incredible. I wouldn't have survived last summer without this album. And songs like 'Enseñame a Bailar" or 'Titi me Preguntó" have the power to make me smile and dance no matter what's going on. Your life will be richer if you check this out. 

The Extra Mile
In Defense of Procrastination
Lately, I've been thinking a lot about being a procrastinator...
That might not be a surprise since it's taken me more than 4 months to write this newsletter.
I grew up calling myself a "procrastinator." When I did, it meant "lazy," "disorganized," "unmotivated." Likewise, when I called other people procrastinators – colleagues, coworkers, students – it was always with disdain. Procrastinators (myself included) choose to put things off… just because. And we need to "do better" …somehow. Yet we can't. Or at least I can't. And this narrative has forced me into constant conflict with myself – an unrelenting cycle of good intentions gone wrong followed by merciless self-flagellation.
Raise your hand if you know what I'm talking about?
A few years ago, I learned that every action, or lack of action, has some underlying emotional motivation. We do things – or we don't do things – to protect ourselves. Right or wrong, this is how we've learned to stay safe. This realization made me a much more empathetic (and, I believe, effective teacher), allowing me to meet struggling students where they were, rather than assuming bad intentions.
However, allowing myself the same grace has never come easily. Too often I become paralyzed with overwhelm and fear or intimidated out of action because of my insecurities and imposter syndrome. Instead of trying to understand where those feelings come from, I excoriate myself for not being stronger. You should be able to do this. You shouldn't react like that. On and on. I layer brick after brick of should until I've walled myself into a prison of unreasonable expectations.
That's where I've been for the past several months. There are lots of reasons why I've avoided reaching through blogs, newsletters, and even social media, but the short answer is: life happened. Only, while dealing with the actual issues, I also blamed myself for life not going as planned and convinced myself the things I wasn't doing (or wasn't doing "perfectly") were failures, embarrassments, throw-aways. I holed up, waiting and waiting for "just the right time" and "just the right way" to get back on track.
If this sounds even a little familiar to you, you probably know there's never a right time or right way. I know that too, but I still fall into the trap sometimes.
The thing is, this story itself – the whole way we've been trained to think about procrastination – is a trap. We've been conditioned to see procrastinating as a flaw – a big one. We've been told we need to fix ourselves. The thing we often fail to acknowledge, however, is that as good as we procrastinators are at trapping ourselves; we're just as good – if not better – at surmounting walls.
Here's the deal: I had a very shitty Fall, full of competing priorties and hard choices. There were times when I wanted to disappear, and there were times when I did. But now, I've emerged. Not despite being a procrastinator, but because of it. Because being a "procrastinator" means being determined and resilient, flexible and adaptable. It means being spontaneous, responsive, and finding joy in the unexpected. It means taking the risk to pick up something you've delayed or having the guts to set your own timeline in an uncompromising world. 
So, I'm ready to be done with the hiding and fear, the excuse-making and overcompensating. I'm ready to accept that what I am and how I do things – or don't do things – is plenty good enough. Well, I'm almost ready. 
I'll probably start tomorrow.

Autumn Konopka | author & teaching artist
You received this because you subscribed 
or preordered a copy Pheidippides Didn't Die. Thank you!
Unsubscribe