Autumn Konopka | author & teaching artist
September Newsletter
Psssst...
, 
This month's newsletter is a little long (and, yeah a little late, but it's September for a few more hours). Here's a look at what it's got...
This month's highlights include:
The Most Important Thing in This Newsletter

September is Suicide Prevention Awareness Month
The Book Report

Publishing updates for Pheidippides Didn't Die, including campaign wrap-up & news about revisions and cover design.
September Recommendations

A few things you might want to check out.
Upcoming Events & Announcements

Push to Publish, a couple of races & workshops.
What's the deal with September?!
September 30
Sure, September can be pretty great – if you cue up some Earth, Wind & Fire, throw on a sweater with your shorts, and grab yourself a PSL (or, for the Philly-area teachers among us, a free coffee from Wawa) to sip while picking apples.
That version makes me not hate September outright. But here's how September usually goes for me: the first day of school rolls around (usually mine comes first, though this year it was the kids'), and I find myself wishing for just one more week to get everything in order. The wish never comes true, the relentless September onslaught begins (back-to-school nights, orientations, clubs, practices, homework, projects, deadlines, planning, grading, etc.), and I struggle to get my bearings. Somewhere in the middle, I look at the calendar thinking it must be November, or October at the very least. Nope – still September. Yet, no matter how long September feels, I never seem to quite catch up.
This September on top of all the usual chaos, I'm confronting the whole new slate of unpredictable and competing priorities that come with publishing a book. I expected to be up to my eyeballs in revisions (more on that below!), and I knew there'd be other responsibilities. But I did not expect so many of those other responsibilities to come rushing at me so quickly: cover design, interior layout questions, and nearly nonstop notifications from my publisher about revision notes, outstanding tasks, new requests, and reminders.
It was enough to make an anxious writer with ADHD feel less like a capable human and more like...

...a cartoon robot that blew a fuse.
...or maybe even a real one.
With so much gratitude,
Autumn
The Most Important Thing in This Newsletter
September is Suicide Prevention Awareness Month
I realize that September ends tomorrow, but that's still enough time to recognize Suicide Prevention Awareness Month and to remind ourselves that it's okay to talk about suicide. This is not an easy topic for most of us. As much as I try to promote emotional well-being and create safe, judgment-free spaces for those I teach and work with, I still find myself holding back in many situations -- afraid what might happen if I'm too open or too honest about what goes on in my brain sometimes.
But that's okay, too.
The point is not that we push ourselves toward an uncomfortable transparency. Rather we just need to do our best to understand that 1) suicide is not the answer and 2) not talking about it won't make it go away. In fact, the National Institutes of Mental Health has research that suggests acknowledging and talking about suicide can reduce suicidal thoughts. For me, I've got a solid therapist (key!) and a few really close people I know I can trust.
Knowing that we are not alone, that there is even one person to turn to, can make all the difference.
If you or someone you know is struggling or in crisis, call or text 988, or go to 988lifeline.org to reach the Suicide & Crisis Lifeline in the U.S.
etc. etc. etc.
Events & Announcements
Writing & Publishing Events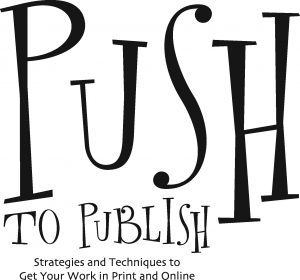 October 8
Push to Publish
Drexel University
Philadelphia
Next weekend, I'll be discussing my experience with hybrid publishing as part of a panel on Publishing Path Pros & Cons.
Push to Publish is an annual, two-day event that includes workshops, panels, a master class, and agent/editor pitch sessions. There's still time to register AND since you're in my circle, you can get a 50% discount. All you have to do is select the partner discount option when registering.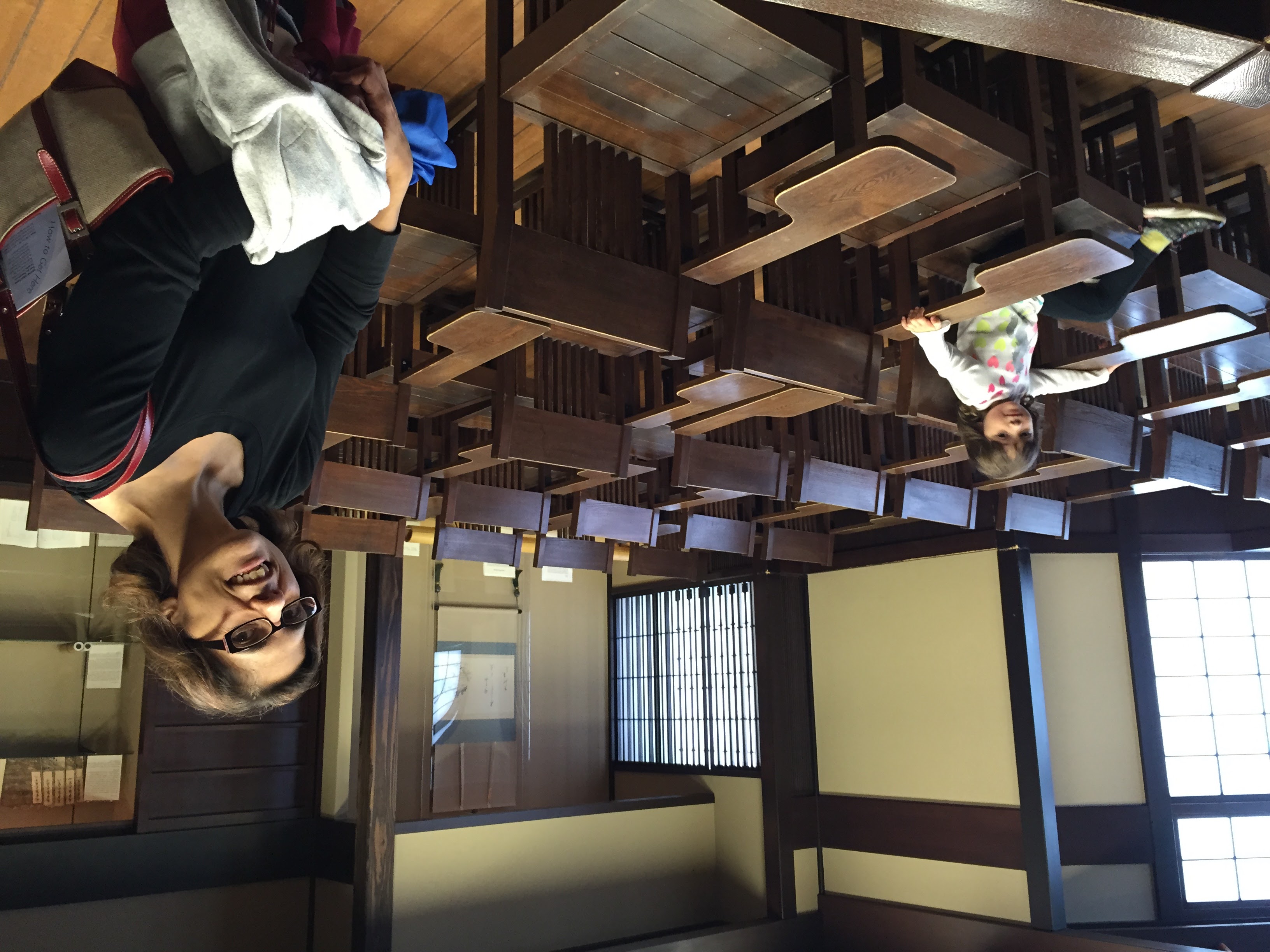 late Fall / early Winter
Workshops w/Me!
I'm running two virtual workshops this fall: Creative Kickstart & Writing Hard Things. There's still space and time to join, and, as a member of the Pheidippides Didn't Die Cheering Section, you'll get a registration discount.
Creative Kickstart is for anyone – whether you're a seasoned writer feeling a little stuck and in search of inspiration, or you're new to the page and looking for help getting started.
Writing Hard Things is also for anyone, but this workshop will focus on how to approach difficult, potentially traumatic, topics with both candor and sensitivity. 
Both workshops are open writers of any genre (fiction, nonfiction, poetry, etc.) and will allow opportunities to test out new genres, if you choose. 
If you're interested, contact me for details.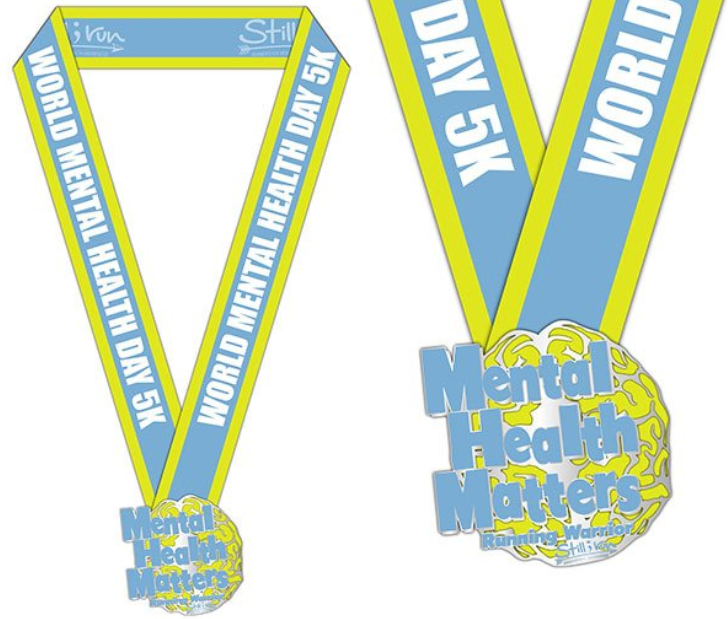 October 8
World Mental Health Day 5k
Sponsored by Still I Run to raise awareness of the benefits running can have for mental health, this run is virtual, which means you can do it wherever you are and however you want – run, walk, whatever feels right. I'll be running in my neighborhood. Easy peasy! Registration is still open!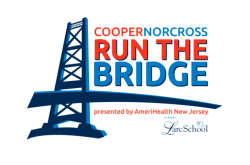 November 6
Run the Bridge 10K
Somewhere during the campaign, I promised to let you all pick a race for me to run, and this is what you chose. It's 6.2 miles back and forth over the Ben Franklin Bridge and then through Camden. Last time I took on the bridge for a casual evening run, it kinda kicked my butt, so I've got to get in shape for this one!
If you're local, registration is still open. (If you're not local, there's a virtual option, but let's be real, the whole draw of this race is this beautiful frickin' bridge.)
I entered August with a steep fundraising goal: $10,000 to publish Pheidippides Didn't Die in paperback and e-book formats. Thanks largely to your support, the book is fully funded, and we're planning on Spring 2023 launch. More importantly, the interest and energy that grew around the project was truly amazing, and I'm even more excited to bring this book into the world next year.
I have decided, however, to put the audio version on hold until after the paperback is released. Because of the length and nature of this story, I want to be able to focus my time and attention on getting the right team and resources in place for an excellent audiobook.
Finally, thanks to those who added Motivational Letters to their orders, I was able to donate $50 to Still I Run, an organization that promotes running for mental health benefits. I am so grateful for your generosity, and I can't wait to start sending notes your way!
PS. If you did add letters, coaching, or workshops to your preorder, I'll be in touch soon to start coordinating :)
PPS. If you didn't add letters, coaching, or workshops but you wish you had, drop me a line! It's not too late.

As I write this, I'm in week 4 of a 16-week revision process. If I'm honest, I'm not quite as far along as I'd like to be. (I may have mentioned, September basically kicked my ass.) Even still, I've already got a few Revision Wins to share. 
First, the bad news…
Revision Not Wins*
*b/c it's not really a loss, plus 'loss' is too demoralizing of a word for me right now.
As it turns out, my ending isn't working, and in lieu of adding in the ever-popular melodrama of an organ transplant (as one early reader suggested), I've decided to rewrite the whole thing. It's six chapters. Basically the whole third act. So... that's not exactly awesome news.
But, there's also plenty of good news...
Revision Wins
My editor is fan-frickin-tastic! 

She's an accomplished author herself
She's patient, flexible, and easy to work with
She's got rad pink/red/purple hair
She told me on our first call that she'd just finished watching Pride & Prejudice (old school mini series, with Colin Firth as Mr. Darcy)
.         and, most importantly:
She gets me and my book.

I finished the outline for those last 6 chapters I decided to rewrite & I'm starting to actually write.

In fact, I'm really excited for the new ending – I think it's way better.
last but not least, 

My editor taught me this rad new acronym that I'm trying to live by: BICHOK. Butt in chair, hands on keys.

I love it. Simple, direct, on point. So, I've printed it out placed it over my desk to keep me on track & motivated -- alongside my Ted Lasso "Believe" sign & my "Clear Eyes, Full Hearts Can't Lose" poster.
.
<---You can't see it very well, but there it is!
Who Wants to Design a Book Cover?
Earlier this month, my publisher asked me to put together a collection of ideas and cover concepts for my book. If you'd like to know how I reacted, refer to the robot gifs above.
Here's the thing: I am not now, nor have I ever been, a natural or talented visual artist. I'm not the worst artist in the world, but I'm probably in the bottom 50%. And I'm okay with that.

But I'm also a people pleaser and a perfectionist, so after a wee tantrum and some procrastinating, I put my new BICHOK mantra to work and pulled together this mood board along with a series of cover mock ups (way more than they asked for because I'm ridiculously indecisive but simultaneously filled with ideas).

I've got a design meeting scheduled next week, and I look forward to sharing potential covers (and the job of choosing!) sometime in the next several weeks.

Let's Talk About Someone Other Than Me
September Recommedations
Here are a few things that have blown me away over the past few months.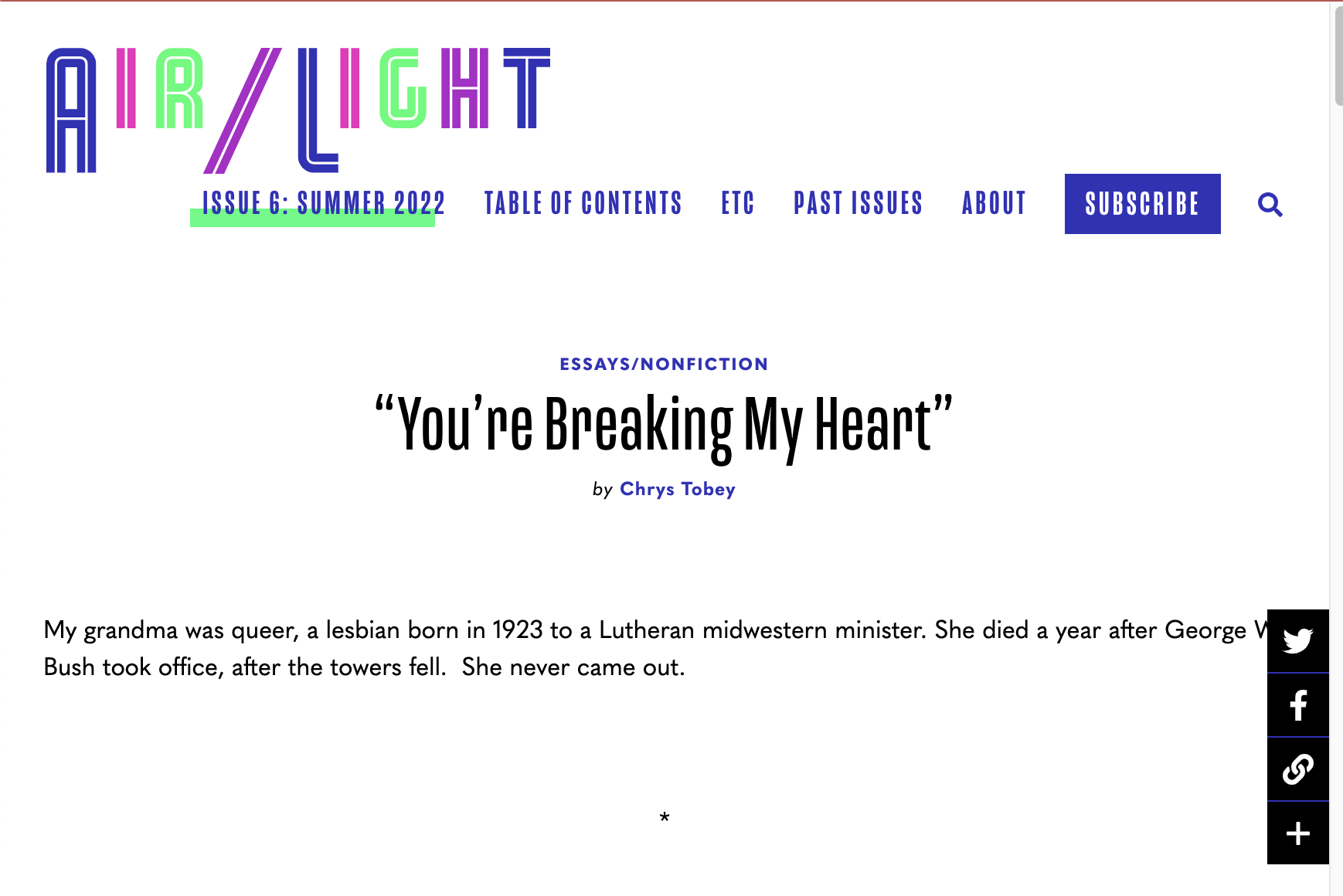 Essay
"You're Breaking My Heart"
A little while back, one of my favorite people, the delightful Chrys Tobey, emailed me a link to her lyric essay, "You're Breaking My Heart," which was published on Air Light Magazine. You should read it. It's both excruciatingly honest and excruciatingly beautiful.
Nonfiction
What Made Maddy Run
Last but not least, in light of Suicide Prevention Awareness Month, I feel compelled to recommend What Made Maddy Run by Kate Fagan. The book, which began as a lengthy feature article for espnW, is about a student athlete at the University of Pennsylvania who struggled with her mental health throughout her first semester and ultimately died by suicide at the beginning of her second semester. When I read this over the summer, Maddy's story reminded me of so many of the first-year students I've known over the years, struggling to find their places and adjust when they're supposed to be having "the time of their lives." The book was a heartbreaking reminder of how important it is truly to listen when people are asking for help and, when those people are young, to hear their needs and trust them without thinking we know better.
Feedback. Thoughts. Questions.
I'd love to hear from you.
Autumn Konopka | author & teaching artist
You received this email because you preordered a copy Pheidippides Didn't Die. Thank you!
Unsubscribe