Membership Meeting
Dvorah Cristol | Cristol Law
Wednesday, October 12, 2022
11:30 a.m. - 1:00 p.m.
Ridglea Country Club
3700 Bernie Anderson Ave.
Ft Worth, TX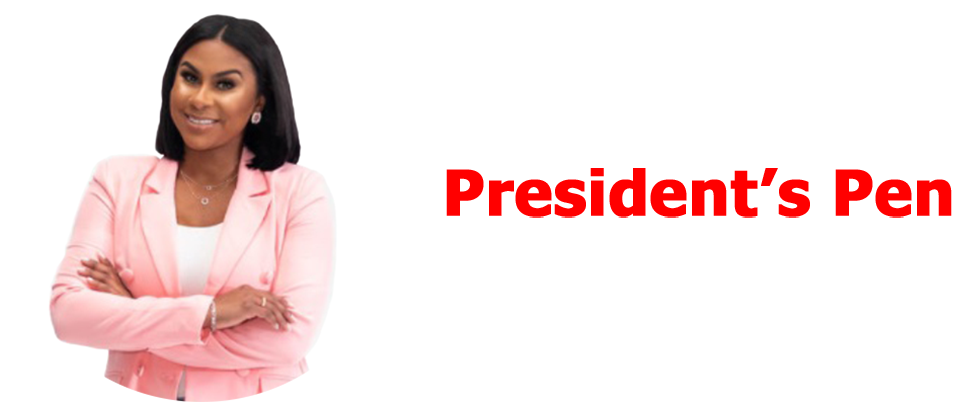 Greetings,
Hocus Pocus, let's get into focus for the last quarter of the year! The year-end is officially here and like many of us, we have the next few months to end the year on top. As Women's Policy Forum members I hope you have identified one or a couple of causes that you can help advance advocacy efforts for and improve the lives of women, children, and future leaders in your community. Our goal as an organization is to support you in these efforts and take a stand for justice where there is none.
It is through women leaders and community advocates like you, that we can celebrate this month's festivities, in celebration of Hispanic Heritage Month. History and culture matter because they help create our current reality and prepare us for the brightest future.
Just as the season has changed, so do we as Women's Policy Forum. As a board, we have recently identified our 2022 Nominating Committee, led by our former Chair, Cathy Holt. If you or anyone you know would like to consider board leadership, please contact the committee, and make a nomination.
Thanks to all the new members who came out to get to know each other at our New Member Meet and Greet held on September 27th. Amy Rasor and the membership committee continue to do an excellent job of bringing new members and cultivating existing members. They are always looking for new faces to serve!
This month, we will hear from an expert who will share with us valuable information on a topic we all at some point will face, Estate Planning. On Wednesday, October 12th we will hear from Dvorah Cristol, with Cristol Law, as she shares her unique way of prioritizing and getting in order the items needed to have the best process in place before end of life or facing the loss of a loved one.
We are just over a month away from our best event yet, our Annual Women's Policy Forum Emerging Issues Symposium. This year we will hear from experts sharing the importance of remaining mentally balanced and identifying resources that benefit those who are most at risk. Be sure to save the date for November 11th and visit the Women's Policy Forum website for updated information and to register today. Register here.

We will not meet in the month of November; all are encouraged to attend the Symposium. Be sure to mark your calendar for our last luncheon on the year, December 14th where we will vote and install new officers for 2023.


Thanks for all you do,
Karmen Rubin
Women's Policy Forum Chair

Monthly Membership Meeting
Dvorah Cristol | Cristol Law

11:30 a.m. - Registration
11:45 a.m. - Lunch Service
12:00 noon - Program

REGISTER HERE

Cost per person is $35. Unpaid no-shows will be billed.

We recommend wearing a mask if you are not fully vaccinated.
Thank you for your consideration of fellow members.

WPF is a non-partisan educational and networking organization. Views expressed in presentations are those of the speaker and do not imply endorsement by WPF.
Born and raised in New York, Dvorah Cristol graduated from the University of Southern California in Los Angeles, and in 2001 graduated from Florida Coastal School of Law. Upon graduation, Dvorah was hired as an associate attorney in the civil litigation firm of Terrell and Hogan in Jacksonville, Florida.
In addition to practicing law, Dvorah taught Trusts and Estates and served as an Attorney ad-Litem for children in the foster care system, volunteered as Family as Faculty at the University of North Florida, and was a member of the Inns of Court.
Dvorah opened her own solo practice in Estate Planning after doing court-appointed work in the Travis County Probate Court. She now lives with her husband, daughter, rescue dogs, Yeti and Lev Tov, seven chickens, and one duck in Fort Worth, Texas.
A note from Paige Charbonnet
I wanted to thank you all for allowing me to come and speak at your August luncheon. I enjoyed meeting you all! A powerful group of women, I believe, is an unstoppable agent of change. I would love to invite you to come and tour our building and see the exciting programs firsthand! Please reach out to me to schedule a tour, receive our newsletter, or learn more! LVTRise is also having our annual luncheon on November 3rd at Ridglea Country Club. Click here to purchase your ticket! Thank you so much for inviting me to share!
2022 Emerging Issues Symposium
WPF Emerging Issues Symposium | Friday, November 11, 2022

Location: The Nick and Lou Martin University Center at Texas Wesleyan University
1205 Wesleyan Street, Fort Worth, TX 76105

Click here for sponsorship opportunities
The Symposium Committee meets monthly on the 3rd Wednesday of each month. Please join in the planning for the event either at the committee level or the overall level. Zoom meeting invitations will be sent by the WPF Administrator and notes for each meeting are delivered shortly after the meeting. The next Symposium meeting is on October 19.

For updates on the project visit the website.


Please never hesitate to reach out if I might provide additional information or be of assistance.

Cell: 817-366-3319
Email: [email protected]


Gratefully,
Cathy Neece Brown
2022 Symposium Committee Chair


Zoom Link for October 19th Meeting:
https://us02web.zoom.us/j/85089250845?pwd=WlVoTTB3eGxCZEdCSUtJV1Jib1NWdz09
Janine Kraus is Vice President of Development at Texas Health Resources Foundation, after serving as Assistant Vice Chancellor of Development at TCU for 15 years. She has led successful fundraising campaigns and teams for both TCU and Texas Health Resources Foundation. Janine was a leader in the Junior League of Fort Worth, where she spent 3 terms on the Board of Directors. She currently sits on the Board of Directors for the Arlington Museum of Art.


Welcome, Janine!
Tarrant County News & Announcements
Global Entrepreneurship Week is November 13-20 and events are being planned all over North Texas. If you'd like to attend any of the events or sessions or if you would like to be a presenter, visit www.gewntx.com. The deadline to submit your intent to present is October 14th.
Download your copy of the Texas Women's Foundation Research Report here
Join the Texas Women's Foundation Army of Advocates here
Do you know someone who is interested in a career in the food service industry?
Fort Worx is recruiting for an "Earn as you Learn" job training program. Participants are paid $12.50/hour for on-the-job learning of the fundamentals of food preparation. Graduates receive job placement and are eligible to continue education in The Culinary School of Fort Worth's apprenticeship program.
The next class begins on October 10, 2022.
WPF Board Meeting

Thursday
October 20, 2022
4:00 p.m. - 5:00 p.m.
Virtual Event Via Zoom

Join our Facebook Page


 Women's Policy Forum has a public Facebook page and a Facebook group for members only. Only members will see posts on the Facebook group site. This is an opportunity for you to let members know of upcoming events, provide links to articles about important issues, or provide other information valuable to WPF members. Members must have a Facebook page, which is free, to participate.
Send news or announcements to Lacey Chenault at [email protected] by the 20th of the month. Submissions are subject to the guidelines for posting per the WPF Social Media Policy and must be received by the 20th of the month in order to be considered.


Send website edits or suggestions to Lacey Chenault at [email protected]
 
Mission Statement
The Women's Policy Forum is an organization of influential women
who investigate and support policies and initiatives that will effect positive
change for Tarrant County women and our community.
Women's Policy Forum
P.O. Box 11246
Fort Worth, Texas 76110

All information herein is for your information only and does not necessarily reflect the viewpoints of the Women's Policy Forum.
Unsubscribe