OpenLearn is delighted to launch a free course for people housing, caring for, and working with Ukrainians across the UK. It focuses on Ukrainian culture and language, and has been developed to support the individuals and service providers hosting and working with people that arrived from Ukraine.
Learners will also have a chance to chat in the forums provided, to find out more about Ukraine-related topics. It will be moderated by a community advisor who will provide support to learners during the course and provide check-ins at key points.

Alongside the new course, we have translated into Ukrainian a package of free online resources for Ukrainian refugees living in the UK, including English language courses and articles on how to write a CV.

Escape into frightening fantasy and celebrate the '22 spooky season with our special collection of horrible histories, Gothic literatures, and enchanting superstitions.
What makes Halloween so gruesome and ghoulish in the first place? Feat your eyes on this question and more with stories about the wicked witches of popular culture, why we're afraid of clowns, and just what the devil's got to do with any of it!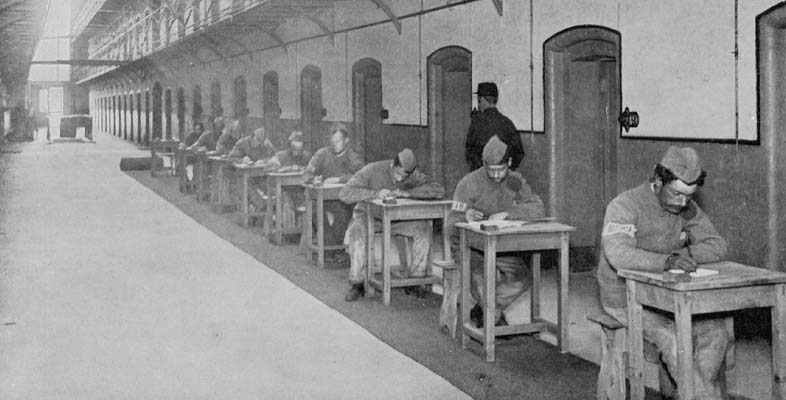 Exploring the history of prisoner education
Review motivations behind prison education in the British Isles, the types of learning that were offered, and experiences of prisoners over the first 100 years of education in prisons.
You may be a regular visitor to OpenLearn, but do you really know how we can help you? We've created a new animation that not only explains what you'll find on the site and how to use it, but also to help you make the most of what we have to offer, from taking your first steps towards formal learning, to earning and sharing digital badges.
Watch more: Another OpenLearn for OU students animation specifically explores how OpenLearn is used by Open University students and how it benefits them.

'Good hair: perceptions of racism' is a new interactive film that looks at how racism can manifest across institutions, such as in schools and workplaces. It is accompanied by interactive elements that give you the chance to share your opinions on the actions taken by the characters and of the laws around race and discrimination.
The film, which has already been shortlisted for a learning Technologies Award and selected for numerous film festivals, has been added to our Race and Ethnicity Hub which offers fresh perspectives with 175+ free courses, articles, interactives and audio-visual materials.
My OpenLearn story: Danielle Martin
Danielle is the third in our new series of OpenLearn learner stories, in which we hear from users about how using OpenLearn has helped them.
Find out how Danielle went from leaving a 'traditional' university experience to starting her third BSc Psychology module with the help of OpenLearn, as well as a vibrant and online student community!

OpenLearn - The Open University
Walton Hall, Milton Keynes
United Kingdom
You are receiving this email because you signed up to our newsletter mailing list on OpenLearn.
Unsubscribe