Enjoy our Monthly Newsletter and take note of this month's happenings.
Join us for these fun In-Class activities!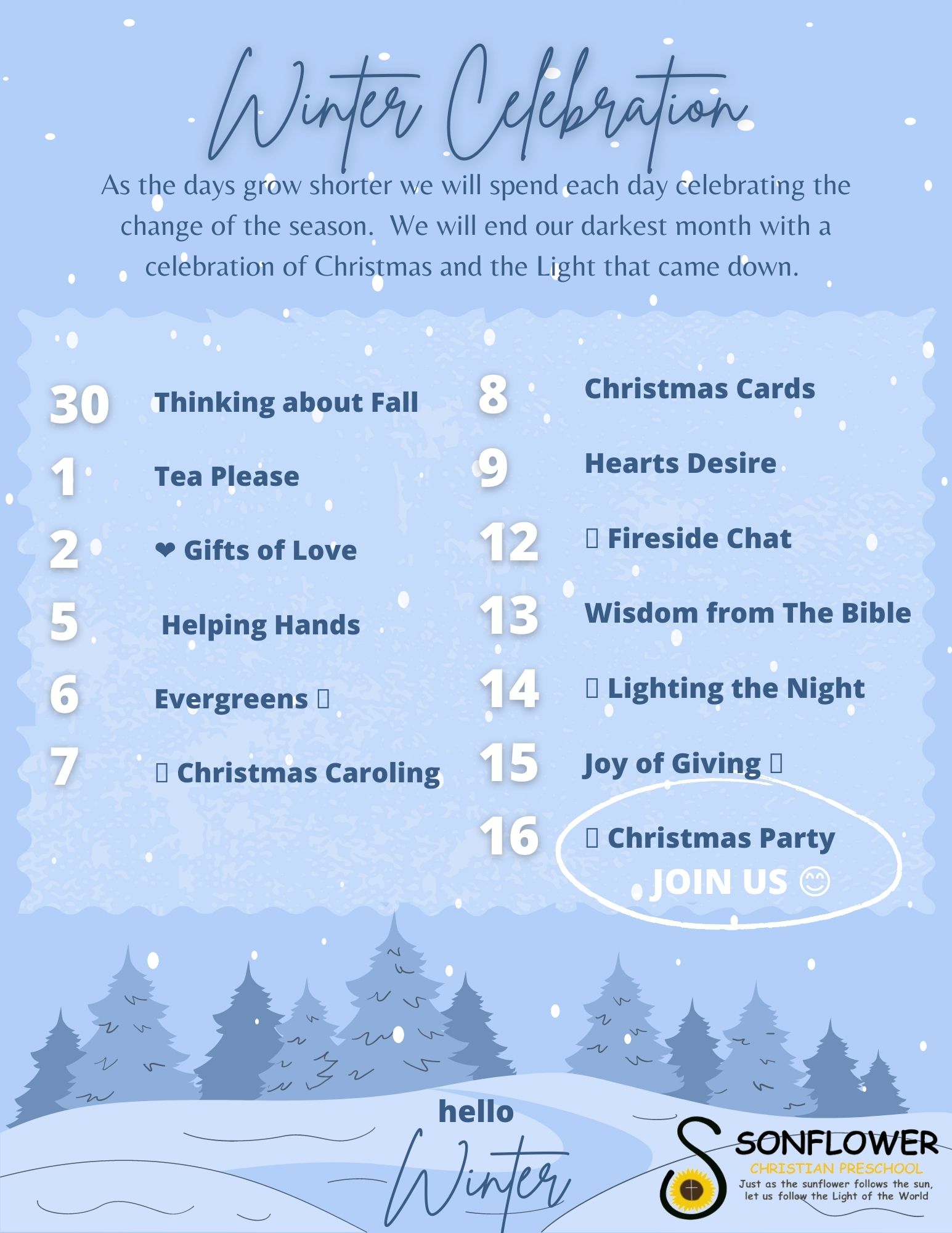 December 10th @ 11:00am and December 14th @ 6:00pm
The Christmas season is just around the corner. 
Students are required to join us for BOTH performances.  
If you plan on being absent, please let your teacher know ASAP as we prepare and practice our performance.
Thank you!
December 1st through December 16th
Student Crafted Christmas Cards for Sale
Student-made Christmas Cards are now available for purchase. 
These beautiful Christmas Cards feature natural art crafted by our students.  We will be selling packs of these Christmas Cards at school and throughout the community.
Sonflower Christian Preschool
1775 Florida Road, Durango
United States of America
You received this email because you signed up on our website or expressed interest in our programs.
Unsubscribe