With the completion of FALL, I have moved into the drafting process for the final installment of this saga. In the meantime, over 80 Chapters are available for binging right now on Kindle Vella or the Kindle App.
What a Reader Had To Say About SOTM
Having a reader (who is definitely a top fan) who has been going out of their way to cheer me on through my trials and tribulations has really lifted my spirits and given me the ammo to battle with that Imposterous Voice that lives in my head. 
I am grateful to anyone who reaches out about my stories, and if we have never met before like this reader, it is even more special!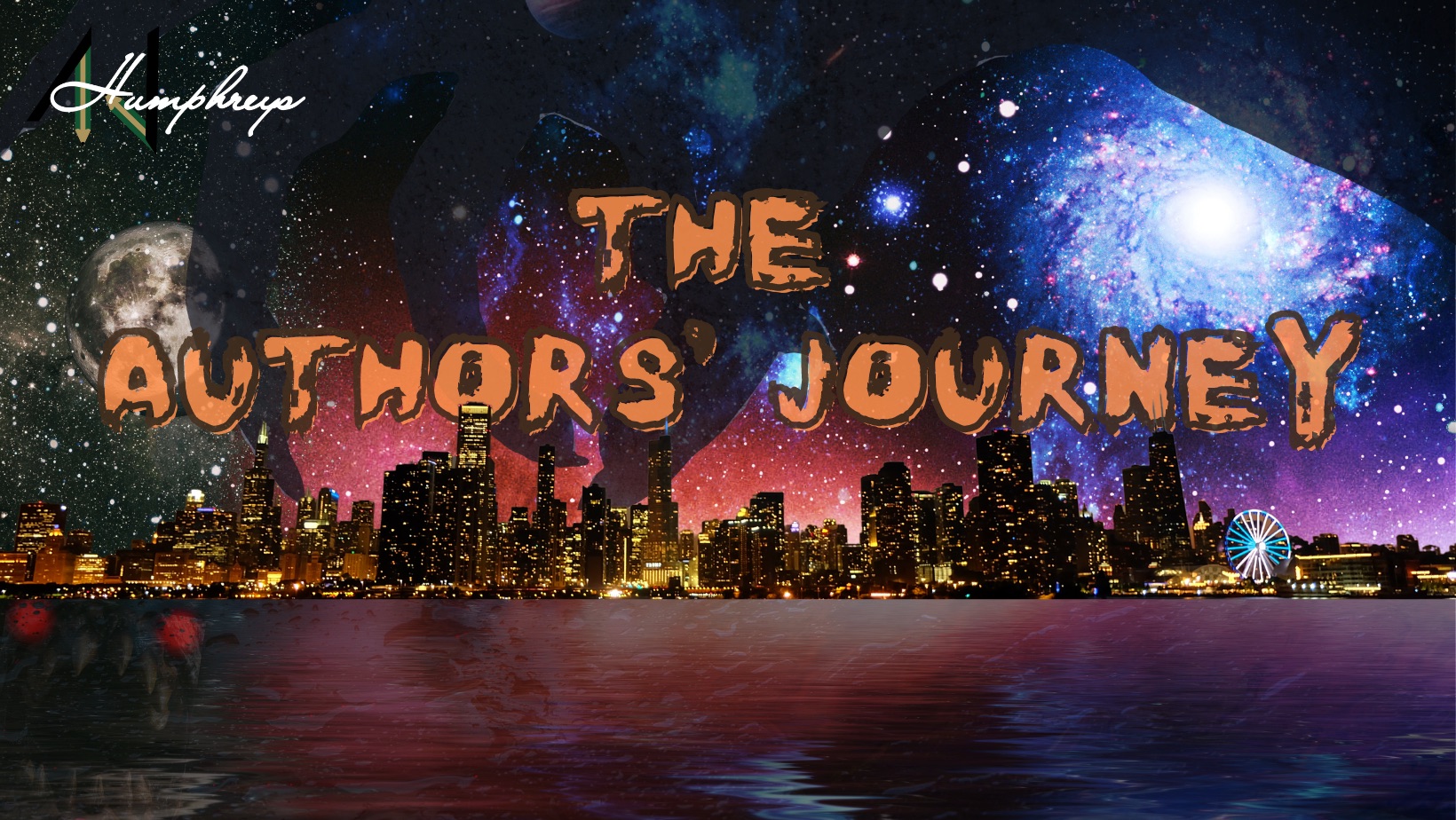 Mental Health
A Journey Update
Hi Friends!
Will you talk mental health with me? 
So, I've been a bit AWOL since returning from my Florida vacation, and the reason being -- I ran out of medication.
For the past four years I have been taking anti-depressants that have without a doubt saved me from myself, and my own dark prison of thoughts and ruminations. 
On top of that, I ran out of my ADHD medication that I have been taking for two years now. If you are not aware, there has been a national shortage of Adderal, so I have not regularly been able to get my full dosage for months now. 
Add all that up and what do you get.? A mind spinning in free fall. At least that has been my experience. 
So, what have I been doing? Am I okay?
I'll answer the latter first. Yes, I am okay. I've been back on my meds since Wednesday, and normalcy is returning to my life.
Now, what have I been doing? Well, not a whole lot. I have been misusing substances to slow down my cognition because Dopamine, is the dragon, and anything that can provide Dopamine has been something I engaged in.
I've tried to be physical. Getting out, walking 18 holes, getting back into rock climbing, and my day job of serving tables. Though they all got me out of bed and out of my rut, they never satiated that increased need for Dopamine and Serotonin. 
For me, a sweet tooth tends to come out and it is debilitating. Sweet drinks, sweet nicotine vapor (ya I know), chocolates, gummies, cookies, cakes, whatever I could get my hands on for that little rush of satisfaction brain juice.
On top of this, I have been averaging two naps a day lasting a grand total of about 3-4 hours. It's hard to have bad thoughts if you're not conscious. . .
I was throwing a lot of time away, but I believe it kept me safe from emotional swings and the other slew of issues that have arisen when I have unwillingly been off my meds. 
So, here's the thing . . . we can never know what that person next to us is dealing with behind the veil of their eyes. Many people such as myself are rather good at masking, and we know what to do and not do to keep our chins above water. But the thing is, beneath the surface, we are tiring of treading water, and sometimes we sink beneath the surface, exhausted from the work to function "normally."
That is to say, keep an eye on your friends and loved ones. 
Don't hover, or micromanage, that is not what I am saying. But, notice the patterns of behavior that shift to drastic ends. Over- or under-indulgence. These are clear signs something isn't right upstairs, and it's okay to check-in. Just remember that at the end of the day, neurodivergent individuals such as myself don't need to be hovered over, we just need connection and reassurance. We do not want to be a burden, and worrying about us gives us increased reason to mask ourselves. It won't solve everything, but it will be something that means more to us beyond words, and the simplest gestures are all it takes.
I hope this post helps someone else out there realize they are not alone. That our pain is not only ours to bear with herculean shoulders. There are those in our lives intuned to when things are off, and it's important not to push them away.
I had friends at work notice something was off. I even had a reader reach out because I hadn't been publishing. People can tell, and as I said earlier, I do not want to be a burden to others, so it was the proper motivation I needed to get back to writing and editing once I began to feel like my old self again.
In closing, and as a celebration of feeling back to myself, I hit publish on the last 4 Chapters of Season of The Monster : FALL, and two are already live! 
So, if you've enjoyed this saga, please go check those out. I hope you're floored by the ending. 
Love, AJ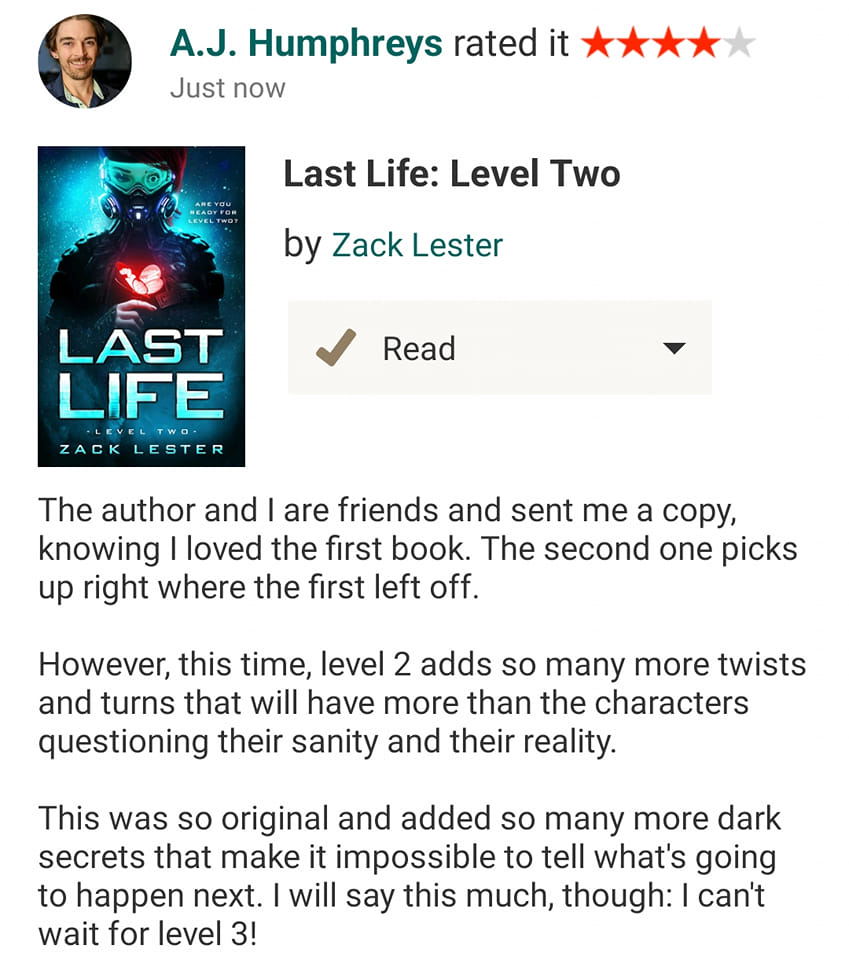 Last Life: Level Two by Zack Lester
This is such a good series folks! It's Black Mirror meets Ready Player One (*Sword Art Online and Assassins Creed fans will enjoy this story as well, I'm sure of it) as a secret collective of world elites kidnap gamers, some of whom are practically children, and trick them into playing a game that goes well beyond the VR headsets that start it all. 
What I love most about this story are the Sci-Fi elements! Zack has a way of lulling the reader into thinking this is a trope-y story but then veers offroad into uncharted territory with his wit and originality. 
Zack you may be my friend and brother from another mother, but I don't think it's biased to say, YOU GOT SKILLZZZ sir, keep it up!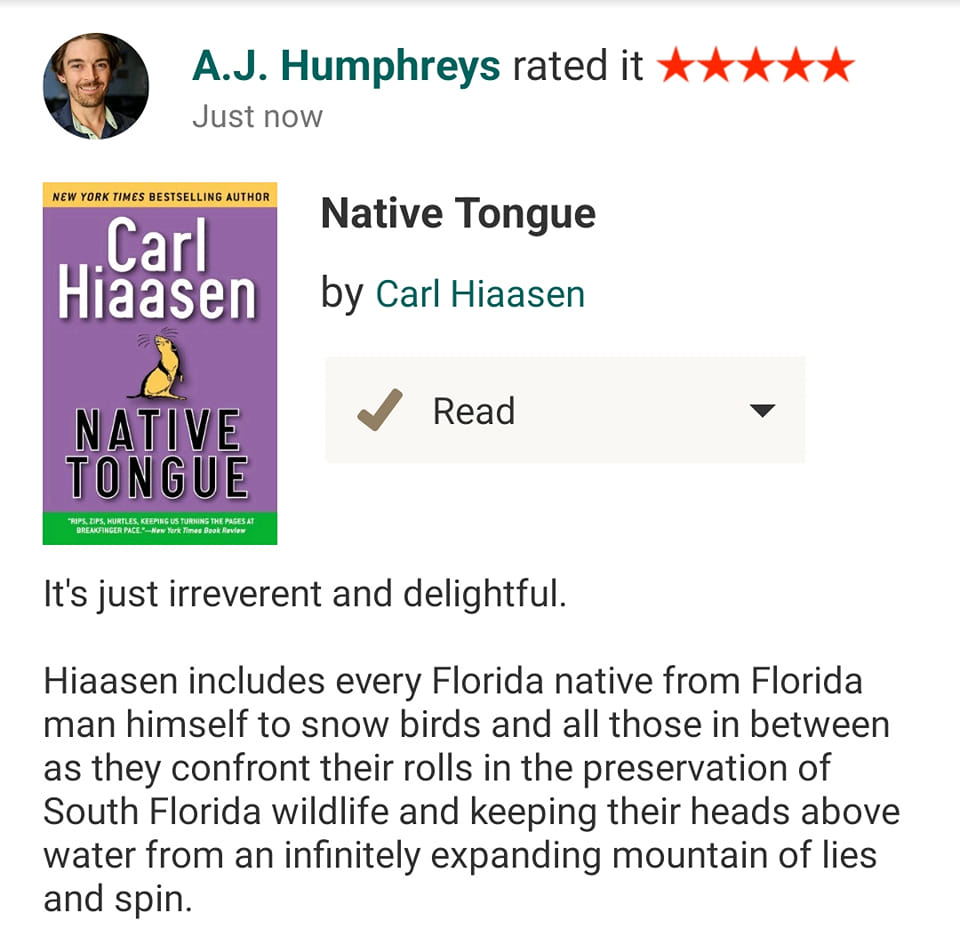 Native Tongue by Carl Hiaasen
Finished another book recently and this one was AWESOME! 
Witty, irreverent, full of intrigue, and all around a good time! 
Imagine a Coen Brothers movie set in an early 90s South Florida. Nothing ever goes right for anyone and a gun-toting nanny, a journalist with personal demons, a pair of cat burglars, and an ex-Florida mayor have all been pushed a bit too far by the actions of a skeazy Disney World knockoff.
AJ Humphreys Writes
Urbana, IL
United States of America
You received this email because you signed up on our website or made a purchase from us.
Unsubscribe