Summer 2023
1,800 Silent Auctions and Counting
As we entered summer 2023, MobilBid passed the milestone of 1800 silent auctions. To state that milestone another way…1800 auctions represent an auction for every working day of the year since our first MobilBid auction several years ago.
But more importantly, 1,800 MobilBid silent auctions represent 1,800 charity fundraisers that we were able to work with and help.
We are fortunate to assist such a special group of people in their work. None of this would have been possible without our clients and the confidence they placed in us and in MobilBid to support their efforts.
A special thank you to everyone in that group. We couldn't have done this without you.
Have a great summer. 😎
Derek Fisher and Dale Carter
Case Study
Beyond the Pale Brewing is a Canadian Craft Brewery located in the heart of Ottawa, Ontario, and was founded by Shane Clarke, Rob McIsaac, and Al Clarke in 2012.
Beyond the Pale Brewing is well known for its exceptional, high-quality craft beers and family-focused atmosphere. In the past ten years, the brewery has gained a reputation for experimenting with different ingredients and brewing techniques while pushing the boundaries and developing a wide range of traditional and non-traditional beers.
💳 Payment Options 💳
When MobilBid concludes an auction, invoices are promptly generated and sent to successful bidders. The method of payment for these invoices is entirely determined by our clients who can choose from a range of options. These options include accepting cash or checks in person, utilizing a point-of-sale terminal to process credit or bank card payments on-site, and providing online payment and receipting by connecting their Stripe.com account with the MobilBid platform. For clients who opt not to open a Stripe account, MobilBid can make its Stripe account available at standard fees.
At the risk of getting embroiled in the current pros and cons of how Artificial Intelligence technology may have crept up on us in the past few years, let's take an unbiased look at how AI is assisting charity fundraisers.  
AI has been with us for a while in many shapes, shades, and services. From being told by your Apple watch the length of your evening jog, your heart rate, and calories burned, to Alexa suggesting musical backgrounds and any of the streaming services matching your watching history to the latest movies or series. 
🛠 MobilBid Setup Tips ⚙️
MobilBid offers a Fixed Price feature that allows the "sale" of items using the MobilBid platform. Items could be sports or entertainment tickets, rounds of golf, preferred parking privileges, or multiple sales of the same item. While this feature is popular with school auctions, it is also gaining popularity with silent auctions in general.
With gathering restrictions of the past few years behind us, the non-profit sector is dealing with new expectations from supporters and donors participating in fundraising activities, be they galas, pledging events, auctions, both live and silent, and direct donations to a cause.
Ways of Giving
The giving public has become accustomed to the benefits and convenience of virtual events and are comfortable with mobile or remote giving. More than ever, supporters are welcoming pledging, donating, or silent auction segments, as part of events both large and small, to offer hybrid or fully virtual event options.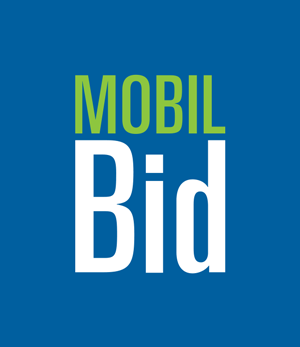 MobilBid
199 Albertus Avenue, Toronto
Canada
Helping those who help others