April 26, 2022
Recovery
The past two years have taken their toll on non-profits and charities around the world.
Many fundraisers rose to the challenge of COVID-cancelled live events and in-person gatherings to find unique solutions to carry on under severe circumstance.
Thanks to their thinking and determination to meet the challenge, charity fundraising carried on over more than two years of restrictions.
Now, as the world re-adjusts to the post-pandemic era, much of this forward thinking is now part of every fundraiser's playbook.
At MobilBid we commend those who took chances and found new ways of meeting their goals.
Youth Singers of Calgary (YSC)
…is a performing arts organization in Calgary, Alberta providing Calgary youth the resources to explore and experience the world of performing arts. The COVID pandemic forced the group to seek innovative ways to deliver their services and threatened to cancel the 2021 major fundraiser HEARTS OUT. Discover how the group overcame the pandemic challenges, with unique teaching methods and staged a successful hybrid fundraiser against all odds.
Spring has arrived and with it golf season and everyone's favourite fundraiser. Nothing beats a great day of golf, dinner, and an exciting silent auction all in the name of helping others. MobilBid can't improve your golf game, but we can improve your silent auction experience.

The MobilBid platform offers the flexibility of live, virtual and hybrid auctions letting you expand your fundraising to a wider audience and more bidding for better results. Closing? We offer the popular "instant close feature" and the convenience of mobile payment.


Explore 5 Top Five Top Reasons to Consider MobilBid for your golf outing.
Giving Trends in Canada's Charitable Sector
Earlier this month, Canada Helps released their 2022 Giving Report. The annual report, now in its fifth year, contains vital insights into the challenges facing Canada's charitable fundraising sector while still dealing with the spectre of a world pandemic and current inflation.
The report it its entirety is available here for download Canada Helps 2022 Giving Report.
Professional Event Services
If you are seeking help with your fundraising efforts, looking to reach a specific or larger audience, or raise your event to the next level, then you may consider expert help. Check the MobilBid list of event professionals to assist with your event planning, management, MC/auctioneering, auction items, including exclusive vacation experiences, and expert streaming services.
🛠 MobilBid Setup Tips ⚙️
No need to go back through the initial steps of setting up a new auction. You can save time by simply duplicating an existing auction, then update appropriate changes. The copy will provide the list of bidders with contact info, bidding stats, and payments.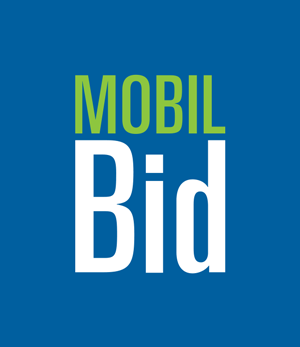 MobilBid
199 Albertus Avenue, Toronto
Canada
Helping those who help others