New Post from LoriRoeleveld.com
He Gets Us and the Double-Edged Sword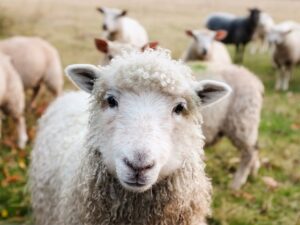 This morning as I read God's Word and prayed, Jesus called me out on some heart issues.
I've been at this following-Jesus life for decades.
My younger years were pockmarked with struggles against immorality, impurity, godly lifestyle choices and other engagements with sins typical of young adults (especially coming up in the 60's, 70's, and 80's).
I lost some of those battles but Jesus ultimately prevailed in me, forgave me, and continued to grow me up in Him. Many of those battles are far in my rearview mirror.
Now, though, while I may have the outward appearance of a respectable, mature Jesus-follower, I find, to my dismay, the battle against sin continues to rage within me.
Temptations to judgement, self-righteousness, pride, envy, greed, unbelief, love of money, spiritual sloth, prayerlessness, unforgiveness, and more create skirmishes and dogfights that loom as great as the early battles I fought.
On some level, these are worse because they're often hidden from others and without God's Word and the work of the Holy Spirit, I can also become blind to them.
But God is merciful.
This morning, as He cleaned house in my soul, I felt seen in an uncomfortably comforting way. (Now I understand, "Thy rod and Thy staff they comfort me." The rod, to protect me from others. The staff to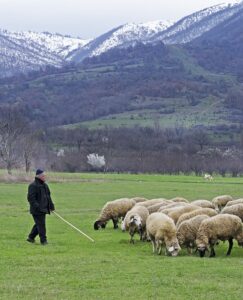 protect me from me.)
I understood the good that comes from His glaring spotlight pointed at my sin like the laser pointer of medical radiation addressing cancerous tumors on my soul, destroying them before they can expand.
Sin always leads to death. Death of heart. Death of relationships. Death of testimony. Death of joy. Actual death.
Jesus is life and to choose Him is to choose life. Every day, by His power, we must reject those behaviors, actions, attitudes, thoughts, and heart conditions that lead to death so we can follow Him in abundant life.
When our time ended this morning, a thought occurred that made me laugh aloud.
He gets us. But that is a double-edged sword.
Much has been made of two commercials that ran during the Super Bowl funded by a group of Christians with the theme, "He gets us."
I had no objection to these commercials. When other Christians make the effort to spread the gospel, I won't throw stones.
Galatians 5:14-16 ESV says, "For the whole law is fulfilled in one word: 'You shall love your neighbor as yourself.' But if you bite and devour one another, watch out that you are not consumed by one another."
These commercials portray the humanity of Jesus. That's important. He does understand us. That was the message God sent in sending His Son as a baby to grow, live, and suffer in our midst.
But it's not the whole story of what it means that Jesus "gets us."
John 2:24-25 ESV says, "But Jesus on his part did not entrust himself to them, because he knew all people and needed no one to bear witness about man, for he himself knew what was in man."
And in Matthew 10:16-17 Jesus told His disciples, "'Behold, I am sending you out as sheep in the midst of wolves, so be wise as serpents and innocent as doves. Beware of men, for they will deliver you over to courts and flog you in their synagogues,'"
You see, we must be prepared to tell people the whole truth about Jesus. And, to confess the whole truth about ourselves.
Yes, Jesus was fully human, and He gets us. He is a sympathetic high priest able to understand our weaknesses.
But He is also fully God and He sees our sin more clearly than any of us see ours or anyone else's.
Above all others, He alone, knows the weight of that sin and the terrible death that comes from it because He took it on Himself.
And yes, it's true that living in a fallen world means we're wounded, broken outcasts, misunderstood and in need of His love, kindness, and His open arms.
But the whole story about us is that none of us has escaped this fallenness and we are capable, every one of us, of hateful, evil, breathtaking, life extinguishing sin.
Sin from which we must repent.
That's the message Jesus preached. "Now after John was arrested, Jesus came into Galilee, proclaiming the gospel of God, and saying, 'The time is fulfilled, and the kingdom of God is at hand; repent and believe in the gospel.'" Mark 1:14-15
He called the Pharisees to repent but He also called the prostitutes, tax collectors, and every day sinners to repent, too. Repentance prepares the way for the good news of the gospel fulfilled in Jesus' death and resurrection.
If all Jesus offered us was understanding as a perfect human, we'd still be lost.
If that was all we needed, He would have lived and loved and taught us into salvation.
But, we needed more than understanding.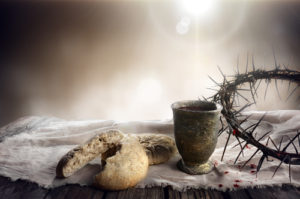 We needed someone who understood the root of our fallenness and the remedy that would lead to redemption. We truly were hopeless until He came.
So, He took that sin on Himself, died in our place, and rose triumphant over death.
He gets us completely.
Do we get the whole gospel? Do we share it completely with others?
Do we understand that the world isn't just misunderstood, outcast, and lost but that it's also populated with human wolves committed to evil, living into a culture of death, unless they encounter the Christ who gets even that part of them and who fulfilled a plan to transform them from wolves to lambs with a loving Shepherd?
That won't fit into a 30-second commercial.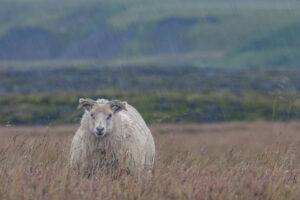 Don't blame the He Gets Us group for not fitting it all into those videos. They are doing one part. The rest is ours.
Communicating the whole truth requires us, you and me, to live, to speak, to intercede, and to testify to the whole truth of what it means that Jesus does, indeed, get us.
Get it?
**I love to receive your comments and emails. I reply to them all. Please, let's talk!
He Gets Us and the Double-Edged Sword https://t.co/S9NUsl67Mm #HeGetsUs #amwriting

— Lori Roeleveld (@lorisroeleveld) February 15, 2023
Thank you for subscribing to my blog posts. For more news and upcoming events, make sure to visit me online at www.LoriRoeleveld.com.—Lori
Want to catch up?
Here are the most recent posts from LoriRoeleveld.com:
LORI'S LATEST
Here is the tool you've wanted.
These 12 Questions will encourage you and equip you for conversations around ethnicity, skin color, and race. For everyone wanting to be part of the solution, Dr. Saundra Dalton-Smith and I have teamed together to demonstrate healthy conversations that lead to healing, understanding, and change.
Lori Stanley Roeleveld
www.LoriRoeleveld.com

United States of America
You received this email because you signed up to receive updates from LoriRoeleveld.com.
Unsubscribe