South Queens Chamber of Commerce Updates
What's happening in the South Queens Chamber of Commerce and the Business Community this week.
On September 30th, the community observed Truth and Reconciliation day to honour residential school survivors and Indigenous cultures as steps towards reconciliation.  There were lots of opportunities to learn the culture and listen to stories of survivors within our community, like the 3rd Annual Truth & Reconciliation Day and Treaty Day Weekend was held at the Hank Snow Museum grounds.  
As we step into Mi'kmaw History Month, let's maintain our commitment to learning and understanding. Treaty Education Nova Scotia stands out as a valuable daily resource for delving into history and culture. Even as we acknowledge strides made, there remains much ground to cover as a nation.
October 19 | 4:30pm | Visitor Information Centre, 32 Henry Hensey Dr, Liverpool
South Queens Business After 5 - Hosted by RQM Economic Development Team
In celebration of 2023 Small Business Week, the Queens Coast Economic Development team are hosting the Queens business community together under one roof for an intimate evening of entrepreneurial spirit and great food!

Space is limited, please register to attend!
October 8 | 12pm - 6pm | Privateer Park, Liverpool
One Sky One World -Tidekite
BRING YOUR FLAG(S) on the International Kite Flying Day for Peace, Love, Friendship & Environment at the One Sky One World Fest at Privateer Park, Liverpool, Queens, NS.
Join the rest of the WORLD 100+ kites to fly for free, prizes by Tidekite, music by QCCR Radio - 99.3 FM, pétanque demo from La boule Acadienne - club de pétanque, food by Mama Pita Food Trailer & Churros Anyone?

October 20 | 12pm - 1pm | Virtual (Zoom)
New SQCC Member Info Session
This is a virtual lunch meeting with Executive Director, Rigel Jones, and Chamber Plan partner, Jen Goucher.  Learn and get clarity about all the benefits you have access to as a chamber. From free tent rentals, to a comprehensive health and dental benefits, just to name a few!
Please RSVP to get the zoom link!
Equity, Diversity & Inclusion 101 Workshop
On Tuesday, September 26, South Queens Chamber of Commerce Directors, Executives, along with Region of Queens Municipality Admin staff, attended an EDI 101 Workshop, led by Colleen Belle of ISANS.  This is a much needed learning for both groups, to harness a welcoming in our growing community. We thank the Region of Queens Municipality's Diversity Inclusion Action Team for making this possible.
3 Spots Remaining for Fall Business Courses & Workplace Education
We still have 3 spots open for Communication Skills for Leaders - Level 1, starting November 15th.  

Celebrate!
We are so grateful to the Business and Local Community for helping us get the word out. We have a record breaking 27 new members in 2023 to date! We also appreciate all our returning members to date.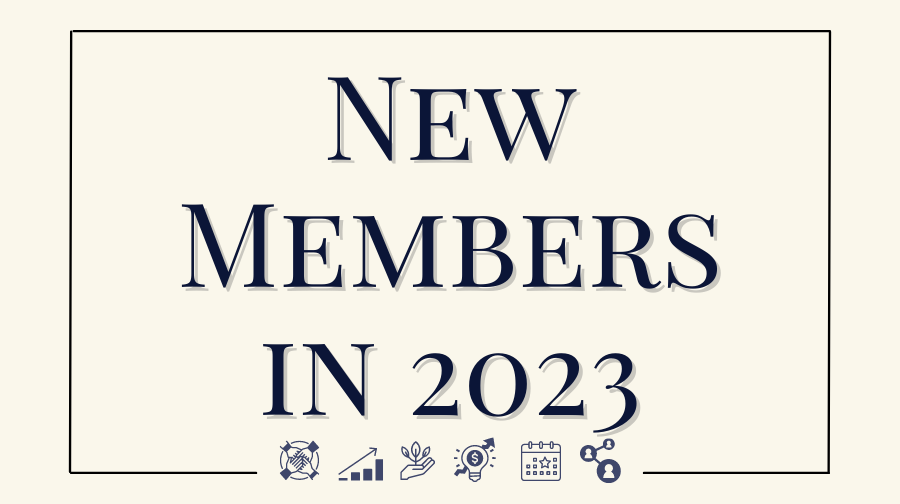 A warm welcome to our newest members!
Global Empire Corporation
Kelly Cove Salmon / Cooke Aquaculture
SUMAC Marketing Service
Queens Manor
Remember When Homecare
Inglis Kassouf Financial Solutions
Tidekite
Neville-Moors Resources Ltd.
Liverpool Pizzeria and Lounge
Royal Canadian Legion Branch 38
J Goucher Insurance Services
South Shore Print CO
Winchester Disposal Service Ltd.
Lynn Cochrane
Eternity Chainsaw Carvings
Lesley Stevens - Mortgage Alliance
SAS Glass Art
Anchors Up Ventures Ltd.
RumClo Developments Ltd.
DT Morrison Construction
VDP Design International Ltd.
Gallery 244
Ashley Christian Lending for your Home
Rossignol Surf Shop
Oscar Hanson
Wildflower Makery & Design
Murray Doucette - The Osborne Group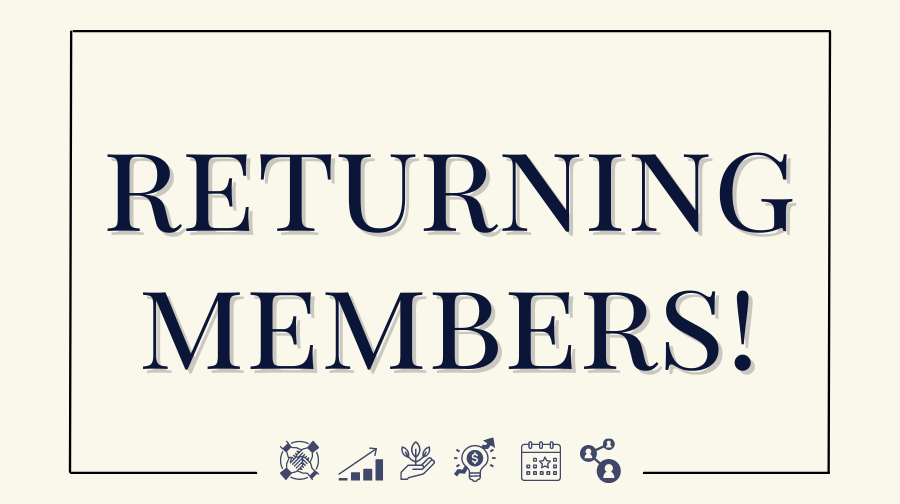 Renewed Members January 2023 to date.
Bear Cove Resources
Arina Winkelman Web Design
Best Western Plus Liverpool
BMO 
Brady Home Building Centre
Liverpool Home Hardware
Cleantech Window Cleaning Inc
Craig Condon Bookkeeping 
DvL Publishing Inc
Employment Solutions Society
Financial Pages
Reynolds Pharmasave
G. Cook & Sons Financial
Lighthouse Safety Services
Lloyoll
Main and Mersey Home Store & Coffee Bar
RBC
Sobeys
Atlantic Grow Shop
Shore Thing Studio & Emporium
Ingram's Automotive, Machining & Welding
The Workshop in Milton
Upgrade You Academy Inc.
QASL
James Thorbourne
Regions of Queens
Jaspro Services
White Point Beach Resort
Liverpool Eye Care Centre (Bayview Optical)
Disctinctability
Quarterdeck
Queens County Museum

Region of Queens Municipality Business Resources
We had the opportunity to meet with the new Community Development Coordinator at the Region, Stephanie Sereda.  We are so excited about our shared vision for empowering local businesses and fostering community growth in Queens County.  
Here are some resources available to our Business Community that the Region can support.  Feel free to reach out to Stephanie, by email, [email protected] or by phone 902-354-5741.
Ready to become a Member?
Be a part of the South Queens Business Community and enjoy the benefits of our Membership. 
South Queens Chamber of Commerce
PO Box 1378, Liverpool
Canada
If you wish to no longer receive our emails, use the link below to be removed from our email list.
Unsubscribe