| | | |
| --- | --- | --- |
| | | Publications, Writing Life, & Reviews |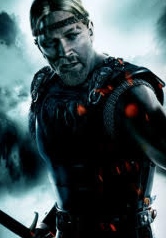 PUBLISHED!!!
"Home from the Wizard Wars" in Silver Blade, Issue 54.

I'm deeply grateful to John C. Mannone for his graceful editing. He vastly improved the poem and helped my voice shine. He's the type of editor writers dream of working with.
The first draft of this poem went out to my friend Will on July 7, 2021. (I trust him not to blackmail me with that version.)
I got early critiques from the Online Writing Workshop. Books on writing poetry from the library helped me change some line breaks and improve the rhythm. Creative partners Anya, Kim, and Rachel helped me with additional revisions.
Early opening:

The warrior came home from the war, reeking/of spent sorcery,/to a sullen, shrunken cabin.
Here's an early ending:
Caught in cobwebs of memory,/lax fingers release the laden sword./The warrior drifts ashore unburdened.
Then:
Her weathered cheeks seamed with crystal tears,/the warrior turns for home.
If you compare these early drafts with the final published poem, I think you'll agree its one-year-plus evolution was worth the wait.
In the Works:
Three pieces were accepted in the upcoming St. Louis Writers Guild anthology Where Rivers Meet. The book is in production. I'll let you know when it becomes available!
I also have two accepted proposals:
One for "New Pulp" publisher Pro Se Productions, a short story about a crime-fighting team in the ancient city of Susa based on Sumerian myth for the anthology The Dragon Wore a Badge.

And a 1500-word poetic essay for Parks Stewardship Forum, a journal which "gathers insights from all fields related to parks, protected areas, cultural sites, and other place-based forms of conservation."
FAVE BOOKS
I read several novels in October, but only two made my website:
The Marrow Thieves

This YA fantasy by Indegenous author Cherie Dimaline explores the legacy of residential schools in a dystopian setting.
Nettle & Bone

A quirky fairy tale by T. Kingfisher, Nettle and Bone has a fabulously endearing main character. Five-stars.
Writing Craft:

David Corbett's The Art of Character is a comprehensive how-to on creating multifaceted fictional characters.
Nonfiction:

The Witches are Coming is a scathing satire, equal parts hilarious and unsettling by comedian and activist Lindy West.

Writing Life: Archon 45
Archon 45, "The Midwest's Premier Science Fiction and Fantasy Event" in Collinsville, IL early this month was an absolute blast. I participated in two St. Louis Writers Guild panels, one on the reader-writer "contract," and the other titled: May the Force be with You: Spirituality in Science Fiction/Fantasy. I also moderated (harder than it looks!) the panel Gender Identity and Sexuality in Science Fiction/Fantasy.
UPCOMING:
November 12 & 19: I'm taking two-day Zoom intensive through Gotham Writers on Science Fiction & Fantasy Writing.

November 16:  I'm signed up for a one-day Zoom workshop with Elizabeth Simms: Short Story Writing for Publication. I've enjoyed everything I've read by Elizabeth Simms on writing, especially her highly encouraging You've Got a Book in You! The seminar is put on by Jane Friedman. It's only $25 and should be fabulous.

November: I'm working through a self-paced short-story class from Richard Thomas at Storyville.

Thanks for supporting my creative journey!
This newsletter helps me develop my "author" voice and connect with readers. Feedback and comments are always welcome!
Lyri Ahnam
Poet,  Story Spinner,  Avid Reader
You received this email because you signed up on our website or made a purchase from us.
Unsubscribe