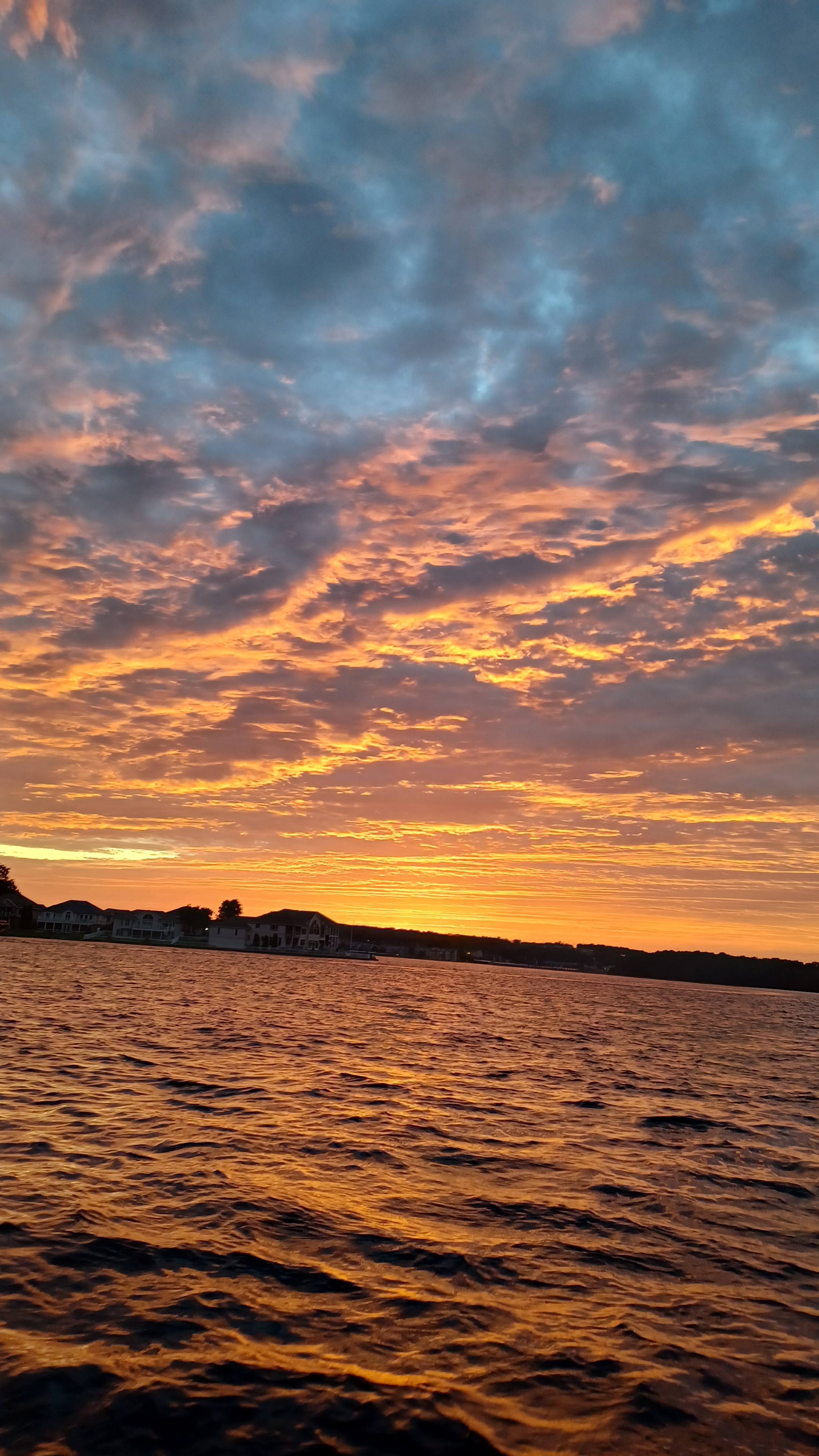 Celebrating National Sunset Week
Thank you to my friend Joy for this awesome picture, captured at mile marker 13 on Lake of the Ozarks. 
We live in a beautiful world. 
Scroll down for an original poem and flash fiction story--newsletter exculsives!
Creative Journey: Poem
Independence Day 2022
Boom and crackle of fireworks,
exploding starbursts over the rooftops,
my neighbors celebrating freedom.
Half a world away in Ukraine:
Boom and crack of Russian bombs,
homes like ours pounded to rubble,
neighbors fighting for freedom.

NOTE: I went for a walk in my (usually quiet) neighborhood on July 4th and was rattled by the barrage of noise. How much more deadly those sounds must be for people in Ukraine.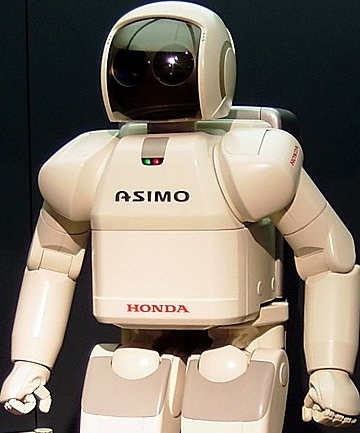 A short short story
Creative Journey: SIRENS
The sirens of the two SecBots wail as they close in like hungry wolves, herding me toward the cliff edge.
I pump my slender arms as hard as I can, bare feet pounding stiff grass, lungs burning, the cool ocean so far, the blaring bots so close.
I swallowed the microchip I filched, so they won't stop until they rip me apart.
At the cliff, I stumble, and pray I haven't miscalculated. My mother died here attempting a similar feat.
Bare toes curled over the edge, I glance behind. I'm transfixed by my twin reflections in the faceplates of the advancing bots: an olive skinned woman with blue-black hair, naked except for a shift of woven kelp.
As I dive for the hungry waves below, the bots activate their capture nets, ensnaring me. I panic for a moment, bucking and kicking, then twist midair and plant my feet against the cliff's stone face. I yank the two bots after me.
We smash into the dark foaming water. My kelp shift melts away and my legs fuse into a single finned tail. With a flick of silver, I'm free of the horrid nets.
The SecBots sputter silent and sink through the murky green onto a heap of mangled metal and rotten wood--remains of those my mother lured into the sea.
My sister kin swim close, admiring my catch--then dip their fins, acknowledging me as their new siren queen.

SIRENS was born of an exercise I did for a flash fiction class taught by author Richard Thomas through LitReactor: tell a story in six sentences.The first four sentences are essentially unchanged, but I expanded the last two into eleven to (I hope) give the story more resonance. What do you think? Successful? Not so much?
Sunset outside Belleville Family RecPlex
July Website Additions
Check out two new book reviews: Cultish: the Language of Fanaticism by Amanda Montell, and Light From Uncommon Stars, a sci-fi fantasy novel by Ryka Aoki.

UPCOMING in August
August is Black Business Month, shining a light on Black-owned businesses and all they represent in the effort to strive toward diversity and equality.  Consider trying a Black-owned restaurant in August. Please share if you find a new favorite eatery!

On August 18, 1920, the 19th Amendment to the U.S. Constitution was ratified, granting women the right to vote. Celebrate by writing to your local officials or US representatives or otherwise engaging in our republic.
Your Turn
PLEASE HELP ME IMPROVE MY NEWSLETTER by letting me know what you enjoyed, what left you wanting more, and what you skipped or didn't like. Thanks for sharing my creative journey!
Lyri Ahnam
Poet, Story spinner,  avid Reader
You received this email because you signed up on our website or made a purchase from us.
Unsubscribe