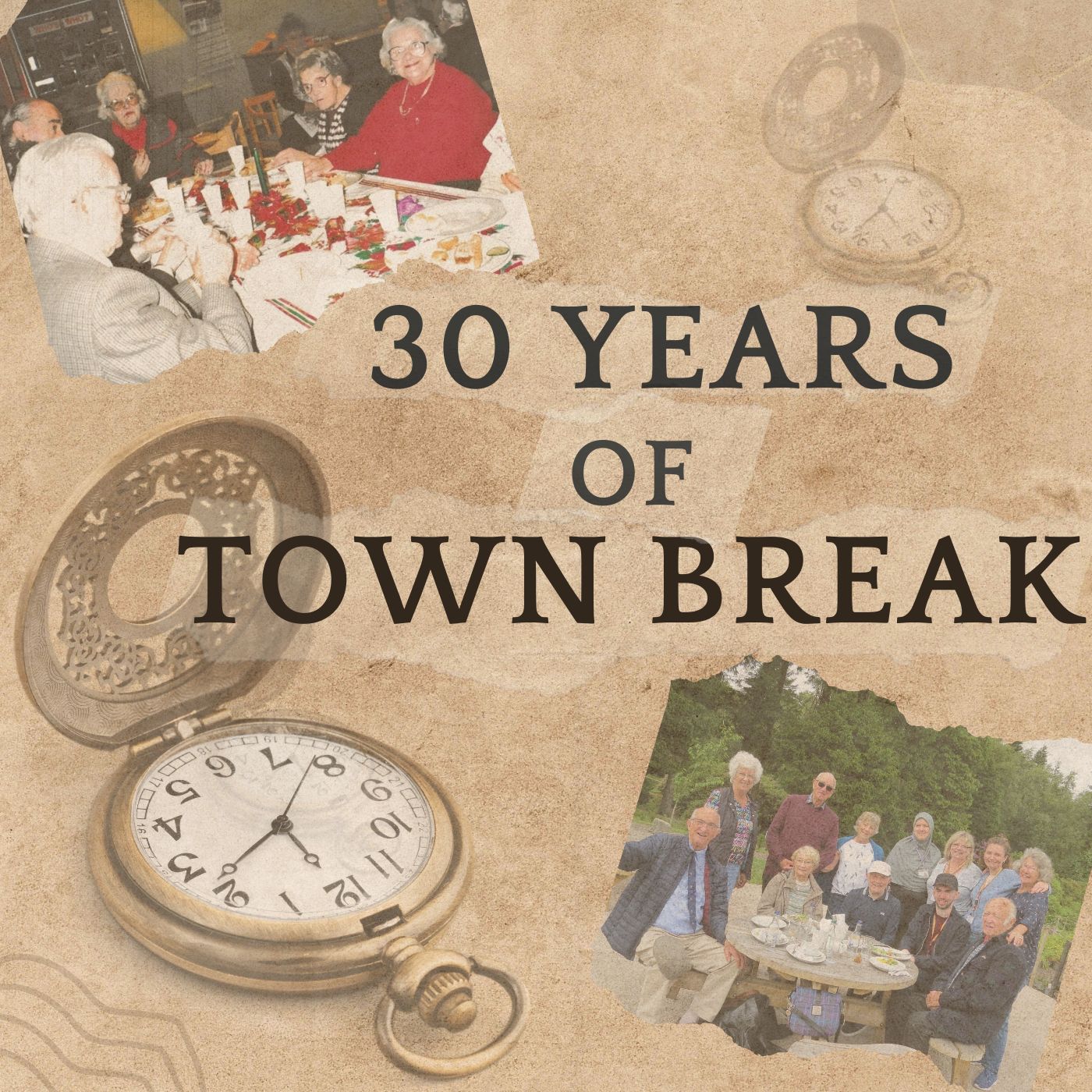 Celebrating 30 Years!
This month we celebrated 30 years of Town Break with a fun filled Community day that included a raffle, tombola, guess the number of sweets, 30 miles for 30 years, stalls, bouncy castle, ice cream van, food & drink, tarot reading, reminiscence and much more! 
A huge thank you to everyone who helped celebrate Town Break's 30th birthday. You all helped make the day a roaring success! 
The grand total raised from the day was £1,252.07
Click Here to visit our Facebook account to see all the videos and pictures of the day.
Hear all about Town Break's origins in a video from co-founder Rosas Mitchell by Clicking Here
This month we welcome a new staff member to the team.
Susan Ali Tabasam has been a part of our Town Break team the past year as a Volunteer, Susan now joins us from this month as one of our new Service Coordinators. She has recently gained her Bachelor Degree in Psychology/Counselling with the Open University, and is awaiting starting her Masters in January 2023. Susan said "It's an absolute privilege to now be officially working for Town Break as their new Service Coordinator for 3 of the Stirling groups."

The FULL reopening of the Rehabilitation Hub Day Club services.
We are thrilled that after 871 days our Day Club service has moved back to Stirling Community Hospital (Rehabilitation Hub)
Prior to COVID-19, the Day Club based at the Stirling Rehabilitation Hub was where the majority of Town Break's services took place. Unlucky for some, all of our services closed on Friday 13th of March 2020, one week ahead of a national lockdown being enforced. The lockdown had a devastating effect on People Living with Dementia (PLwD) and their unpaid carers. Our service users and carers were left feeling isolated and lacking support from their families and friends.
Following the gradual reopening of services and still being unable to access NHS premises, all of our support shifted to community venues across Stirling and Falkirk. All of these venues have been in the heart of communities and have not taken place in a clinical setting. This change in direction tied in with a shifting model of dementia support. However, we acknowledge that a clinical setting may not be the preferred choice for everyone and we continue to run various services throughout local communities.
Our new holistic approach to support allows us to ensure that the support we offer meets peoples' needs and continues to do so throughout their time with us. This pathway offers applicable support when most needed. 
We now have multiple services across Stirling and Falkirk that take place five days a week. The Stirling Rehabilitation Hub takes place on a Monday and Friday afternoons. For more information or a referral, please contact us directly.
Monthly Staff Q & A
In conversation with Lesley!
As you'll know from last months newsletter, we're having a fun little Q&A with one of our staff members each month to help you all get to know them a little bit better. 
This month we have our very own Lesley Milne, let's see what she had to say when we interviewed her this month! 
Click the link for the full interview.
Weekend Takeovers

We've started weekend staff takeovers on our social media. Check out our Facebook and Instagram stories to see what the staff get up to on the takeovers.
Weekly Vlog

Have you watched any of our weekly Vlogs yet? Full of information on what's happening at Town Break and a bit of fun with the staff. Check them out on Facebook or via the Website.
If you would like more information on this new service, or to book a space, please contact us by clicking the link below.
Again we finish with a little bit of fun for you and the family to get involved in (courtesy of Diane Cherry) with the Events/Celebrations list going on around the world this October. Enjoy! We'll see you all next month.
1 Springkerse Road
Stirling
United Kingdom