New Members to Town Break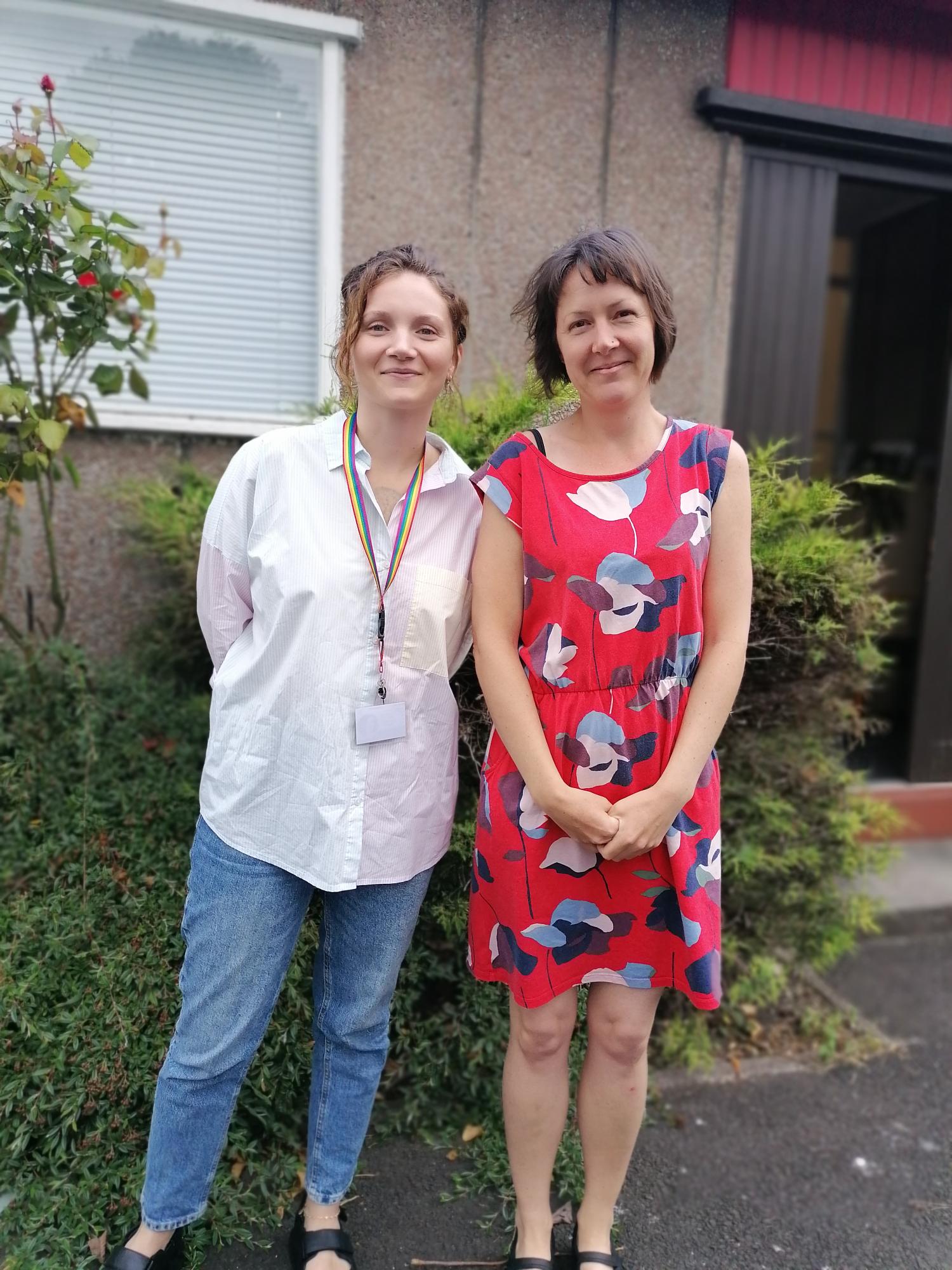 Shirley and Fiona
New Staff
In last months newsletter, we mentioned Town Break is expanding, and here we are again, not one, but TWO new members of staff, we're extremely happy to introduce Shirley and Fiona to you, for more information on their roles and backgrounds click the link below.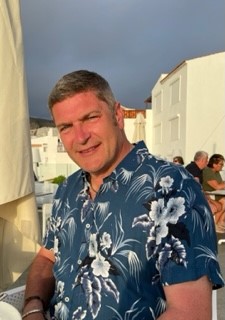 Paul Cassidy
New Trustee
Paul joined our board of Trustees at the end of May, he has had a decade of first hand experience in those living with dementia having been a carer for his own Mother In Law. He is extremely excited about the opportunity that Town Break presents and is very much looking forward to making a positive contribution. To read more about Paul, click the link below.
Co-Founder Rosas Mitchell
In July Helen and Daniel caught up with one of our founding members, Rosas Mitchell. She told them all about how it was founded 30 years ago, what it was like in the beginning and how it's changed so much to meet the growing needs. Her job when she started was to provide innovative care and she had a clean slate to use to create that. She said "We did amazing fun things, such special memories. It makes me well up thinking about what a strong position Town Break is in."
Since 1992, our name and logo have changed. But the one thing that hasn't changed, nor will it, is our ethos and commitment to people living locally that are affected by Dementia.  
DAVINA AND DANIEL GO SKYDIVING!
As many of you already know, our AMAZING team members Daniel and Davina took to the skies to jump out of a plane all in aid of our amazing cause. What were they thinking I hear you say!!?? Well they absolutely loved it and both said that the minute they touched down on the ground, they wanted to get right back up and do it all again. They are incredible, inspirational people and for their bravery raised a MASSIVE £3000. 
We have a phenomenal video of Davina's journey from start to finish that day, so grab a cuppa, sit down, relax and hit the button below to watch her skydive.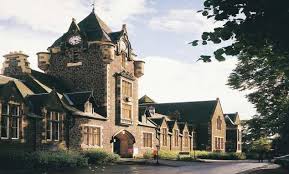 THE STIRLING HIGHLAND HOTEL
We are delighted to announce a local charity partnership with The Stirling Highland Hotel.
Set within the beautiful, historic City of Stirling, the Stirling Highland Hotel is a charming Victorian building and boasts a fascinating observatory that perfectly reflects the rich heritage of the area — known as the gateway to the Scottish Highlands.
Daniel Keane, Strategy and Engagement Officer at Town Break said: "This important partnership with The Stirling Highland Hotel will help Town Break become more effective and efficient in everything that we do, and ultimately will improve the delivery of our local community services. It's a demonstration of charity being at the heart of the local community."
We look forward to working with The Stirling Highland Hotel and making a big difference to people affected by dementia whilst promoting positive awareness. This local charity partnership will initially be for a period of one year. We look forward to working with such a well known establishment.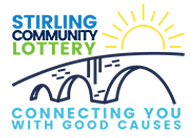 Playing the Lottery
You can now support Town Break through the Stirling Community Lottery!
Stirling Community Lottery is an exciting weekly lottery that raises money for good causes in Stirling. All good causes supported by the lottery will benefit Stirling and its residents.
Play the lottery, support Stirling - it's that simple!
Tickets for the lottery cost just £1 a week. Each ticket has a 1 in 50 chance to win a prize each week, with a top prize of £25,000! That's a better chance of winning than the National Lottery or the Health Lottery.
Click the link below to get involved and for a chance to win!

Hugh Fraser Foundation
We are honoured and so grateful to announce that we have been awarded £5000 a year for 3 years from the Hugh Fraser Foundation. Without support from foundations like this, we wouldn't be where we are today.
The foundation makes donations to registered charities working in many different sectors including medical research, hospitals, education, organisations working with the young and aged, the handicapped and the under-privileged and arts organisations.
Monthly Staff Q & A
In conversation with Suzanne!
Each month we're going to have a fun little Q&A (not your average questions here! Lol ) with one of our staff members to help you all get to know them a little bit better. 
This month we start with our very own Digital Coordinator Suzanne Potter, let's see what she had to say when we interviewed her this month! 
Click the link for the full interview.
Join us in celebrating our 30th Birthday

We have a FUN community day organised for everyone, so bring all your family and friends and come join us in celebrating 30 years of Town Break

Free entry, lots of family fun, games, stalls, bouncy castles, food & drink and our special guest patron Gina On The Radio

Venue: The Crawford Hall and grounds, 70 Colquhoun St, Stirling FK7 7PX

THE CELEBRATIONS CONTINUE INTO THE NIGHT.....

Come dance, eat, drink and be merry with us to celebrate this special occasion.

Payment: £10.00 per ticket

Attending this incredible night? Make a one-off donation of £10 via JustGiving with the quote '30th Anniversary'
Or tickets will be available from our office or from our staff at services.

We hope to see you all there

This event is going to be HUGE!!!!
Together with our Patron, Gina McKie and local charity partner The Stirling Highland Hotel, we are thrilled to present the final event of our 30th Anniversary Year!

Headline Sponsor - The Stirling Highland Hotel

- Saturday 26 November 2022.
- Maclaren Suite, Stirling Highland Hotel.
- £55 per person (£500 per table of 10).
- Black & white dress code
- 19:00 welcome drink.
- Three-course meal.
- Raffle prizes including a week-long staycation in Ballantrae (sleeps 6)
- Host: Gina On The Radio
- DJ, dance the night away.
- 01:00 am finish.

Message us on here or call WhatsApp 01786 641 841 / 07522549958 / email [email protected] to secure your tickets
SEPTEMBER STAFF CHALLENGE
Again we finish with a little bit of fun for you and the family to get involved in (courtesy of Diane Cherry) with the Events/Celebrations list going on around the world this August. Enjoy! We'll see you all next month.
Countdown to 30 years of Town Break.
1 Springkerse Road
Stirling
United Kingdom