| | | |
| --- | --- | --- |
| | | EAC Newsletter December 2022 |
Letter from the Director
March 2022 made a big difference for the EAC since we could work on our premises again. Since the reopening, the EAC has received a steady stream of research requests, inquiries from potential donors, as well as volunteer and internship applications. We were able to assist and welcome many researchers, acquire two new exciting collections, rebuild our archival volunteers' team, implement data migration and restart a number of projects that were put on hold due to the COVID-19 pandemic. The EAC staff also attended several events and enjoyed meeting and talking to people and organisations about what we do and stand for.
By the end of summer, the EAC had finalised the migration to AtoM, our new collection management system. Our focus is on mastering this new system and adjusting existing archival guidelines and procedures. A dedicated volunteer has been supporting the Archivist with this task since November 2022.
In September 2022, we welcomed Indre Urbonaite as our new PR Manager and said farewell to Kelly Merks. The EAC has had the pleasure of working with Kelly for the past seven years, and we wish her a lot of success in her new position!

Kees de Groot, a long-standing EAC Board member, retired in November 2022. On behalf of everyone at the EAC, I would like to thank Kees for everything he has done for the archive.
There are many projects lined up in 2023 that would help the EAC better serve researchers and others. In January 2023, two students will start their internship at the EAC. If you are interested in joining our team, please check our website for new openings. We are looking for new PR volunteers!
We ended this year successfully by sending to scan one large organisational archive. Numerous volunteers worked on this collection for many years. We are excited to open this archive to researchers once it has been added to our collection management system!
From the entire team at the EAC, I wish you a Merry Christmas and a Happy New Year. Thank you for all your support throughout the year!

Kristine Racina
Kelly started with us as a volunteer and grew to PR Manager, summing up a journey of seven years together! Thus letting her go was not easy, but we wish her all the best in a new position. Kelly's farewell message to us:
Leaving the EAC is a bittersweet moment for me. The archive has been a constant presence in the nearly eight years I've lived in The Hague — my first 3 years as a volunteer, and the rest spent as the PR Manager. I met many interesting people at the EAC, listening to the lunchtime stories of researchers and volunteers. But my fellow staff members have been the most wonderful; they are supportive, inquisitive, and together create a warm place for all who visit. They embody the EAC's purpose and make it such a unique and special place. Moving on was not a decision I came to easily, but I am enjoying the next chapter in my professional life — and I owe a lot of it to my time spent at the archive. The future is bright at the EAC!
As a result, we welcomed Indre Urbonaite, our new PR Manager. Read more about Indre and her professional and personal background in this article.
New Family Archives in Our Collection
In the past months, we secured the last additions to an already-existing family archive. The EAC also received two new exciting collections. Both contain handwritten letters, photographs from the 19th and 20th centuries, and a book manuscript.
We are looking forward to processing these special archives. It will be an exciting and challenging task!
We are proud to share that the EAC appeared in several articles, interviews and a podcast: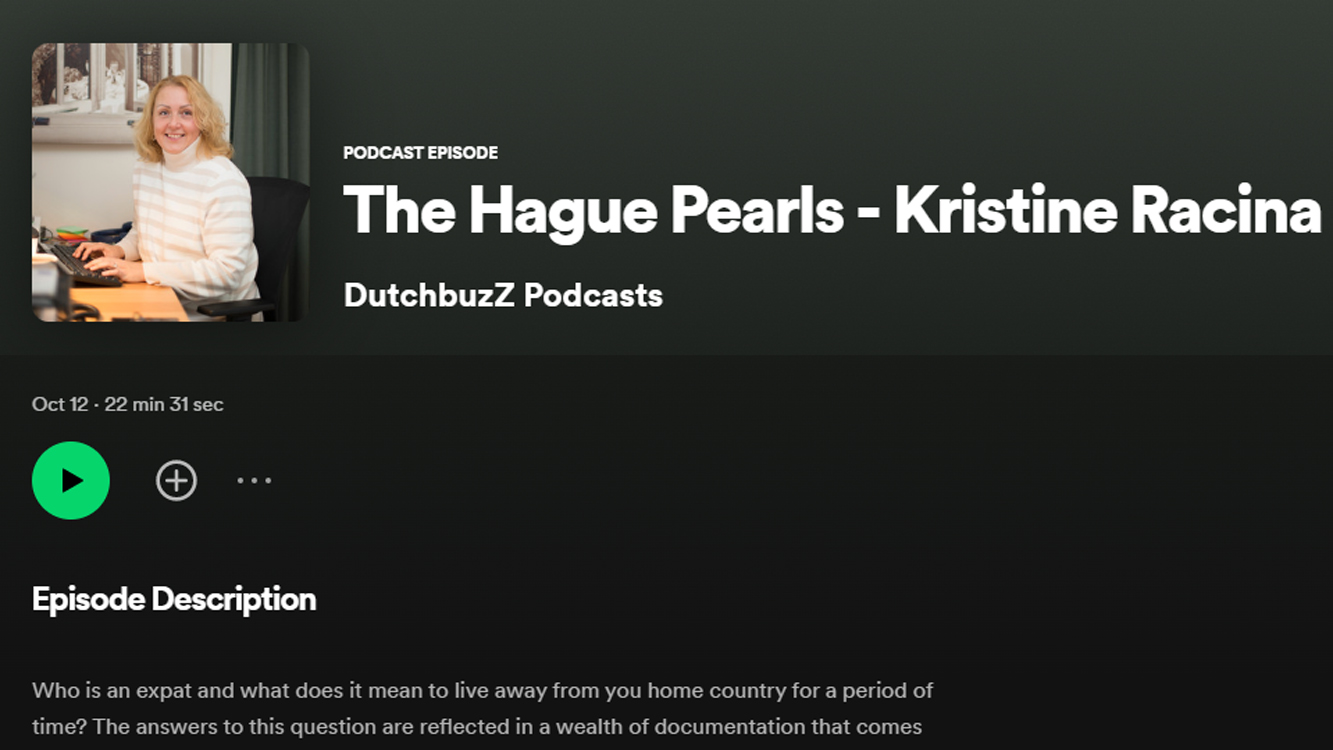 The Hague's Pearls
The Hague's Pearls podcast series by DutchBuzz invited Kristine Racina, our Director, for an interview. The series is devoted to members of the international community who have made a unique contribution to the city of The Hague.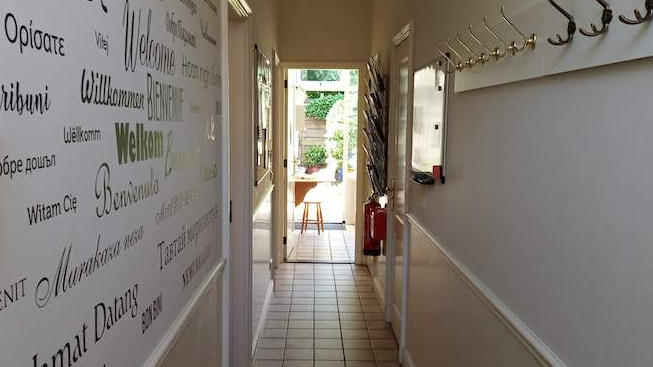 Part 1
你的故事,我來典藏(上): 荷蘭「旅外者檔案中心」的自我定位與隱私政策
Part 1. Article in Chinese on the website of the Ministry of Culture in Taiwan about the information on museum-related organisations around the world.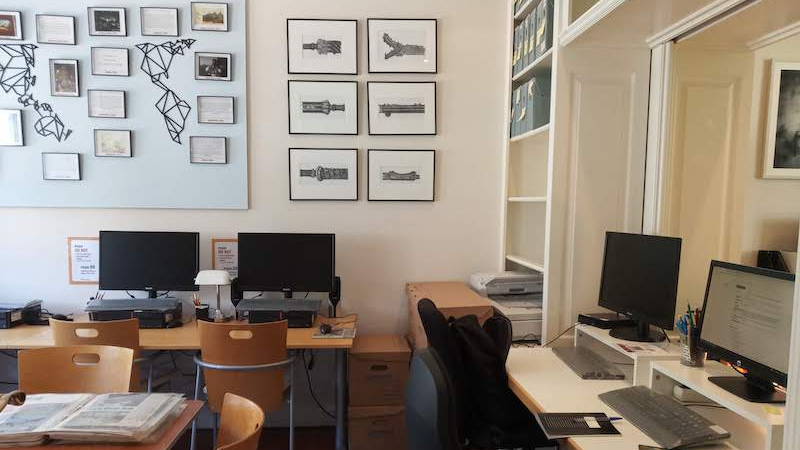 Part 2
你的故事,我來典藏(下): 荷蘭「旅外者檔案中心」使用經驗和案例反思
Part 2. Article in Chinese on the website of the Ministry of Culture in Taiwan about the information on museum-related organisations around the world.
Time Together: a Trip to Rijksmuseum's Library and EAC Christmas Potluck
At the beginning of December, the EAC staff and volunteers went on a private tour of the Rijksmuseum library. What a treat it was to get an insight from Alex Alsemgeest (Curator of Library Collections of Rijksmuseum) about the collection and, of course, the chance to flip through some of the incredible books!


After a few years of the pandemic, we finally brought our tradition back – the EAC Christmas Potluck party, a gathering of our staff and volunteers to celebrate the time together. No celebration goes without food – we loaded the party with homemade dishes, which each of us brought to share.
The EAC team wishes you a Happy Holiday season! 
We look forward to the new year and all the new opportunities it will bring.
The EAC office will be closed from 26 until 30 December 2022. If you have any questions or suggestions, please get in touch with us via social media or email us at [email protected]
Paramaribostraat 20
2585 GN The Hague
the Netherlands
You received this email because you signed up for it. 
Unsubscribe