Leveraging Implementation Science Approaches to Advance Respectful Care in Tanzania
Pictured above: Fatuma Manzi, Chief Research Scientist, Ifakara Health Institute
Implementation Science Collaborative (ISC) partners shared implementation evidence to push for more action toward promoting respectful and compassionate care during a March 2023 Tanzania Nursing and Midwifery Leaders Forum. During this forum hosted by Tanzania's Ministry of Health Directorate of Nursing and Midwifery (DNMS), the DNMS Director officially endorsed and launched the Africa Academy for Public Health's (APPH) Respectful and Compassionate Care (RCC) information sharing platform, which is a pillar in the ISC's network of knowledge hubs seeking to make resources more available to decision-makers.
USAID HEARD Project supported case studies conducted by Comprehensive Community Based Rehabilitation (CCBRT) in Tanzania, the Tanzania Midwives Association, Thamini Uhai and the Tanzanian Training Center for International Health with technical support from AAPH and Ifakara Health Institute. Partners shared findings from their case studies exploring promising approaches for addressing respectful care, covering topics such as how to measure respectful care routinely, provider training approaches, success in dissemination of RCC national guidelines, and urgency of initiating the birth companion option in maternity health services.
Partners focused on the advancement of respectful care in Tanzania for more than a decade have influenced national policies and guidelines and continue to inform discussions on what interventions work best and how. Efforts in Tanzania and Kenya previously influenced the passage of a Regional Ministerial Resolution on respectful maternal care (RMC) in the East Central Southern Africa Health region. The resolution recognized RMC as a priority as well as the need to apply implementation science approaches to addressing disrespect and abuse.
Check out the "Catalyzing Change" section at iscollab.org/respectful-maternal-care learn more about the ISC's work in the area of RMC and to download the various knowledge products generated.
Focus on Protecting Children From Violence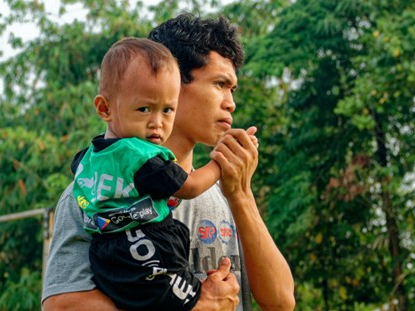 Data-to-Action for Protecting Children From Violence:
Lessons Learned From Indonesia
Led by Universitas Indonesia, this newly published case study reflects on Indonesia's experiences, challenges, and perceived potential ways forward in both implementing national surveys to measure violence against children and youth and translating the data into actions. Indonesia's 2013 survey reflects the commitment by the Government of Indonesia to eliminate or reduce violence against children via strengthened prevention, protection, and response efforts. Some findings from the survey were even integrated in relevant national policies. In 2018, the Government of Indonesia implemented a second national survey, which suggested that violence rates detected in 2013 persist, and that national efforts have catalyzed action and triggered task-sharing across multi-sectoral groups and stakeholders invested in a comprehensive response.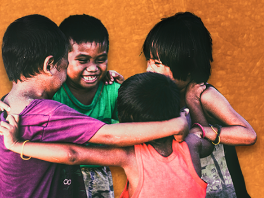 Evidence-to-Policy Webinar Series
Implications of Landscape Analysis on Violence Against Children and Youth Surveys
The first webinar in the ISC's evidence-to-policy series, "Using Violence Against Children and Youth Survey (VACS) Data and Process to Accelerate National Action to Protect Children," included a presentation of findings and discussion of implications from the VACS global landscape analysis. Hosted by Together for Girls, with support from University Research Co. LLC (URC), the webinar featured presenters and panelists from the City University of New York, the Universidad de Los Andes, Centers for Disease Control, and the Kenya Ministry of Labor and Social Protection. The webinar – which drew 275 participants from more than 75 countries – is available on the ISC YouTube channel here. Two more webinars are planned for this series to focus on specific regional and country efforts.
LVCT Health Responds to Kenya's National Prevention and Response Plan on Violence Against Children
Pictured above left: An assistant county commissioner gives remarks during the "Spot It Stop It!" public sensitization forums on the need to end violence against children and for police to champion children's rights in Kirinyaga County in Kenya. Pictured above right: LVCT Health's Anne Ngunjiri (center), Senior Technical Advisor - VAC prevention program, and Michelle Oluoch (right), Gender-Based Violence Program Officer, participating in the campaign in Kirinyaga County.

According to the 2019 Violence Against Children Survey (VACS), nearly half the children are experiencing violence at home and in communities in Kenya. In response, the Kenyan Government, through the State Department of Social Protection – Department of Children Services, developed the National Prevention and Response Plan (NPRP) on Violence against Children in Kenya (2019/23) that aims to reduce VAC prevalence by 40% by 2024. Through USAID's HEARD Project, LVCT Health has responded to the NPRP by engaging in data-informed policy and program activities such as "Spot It! Stop It!", a campaign deployed in Kirinyaga and Laikipia counties in Kenya.
"Spot It! Stop It!" is a public behavior change campaign to raise awareness at the community level about protecting children from violence. LVCT Health rallied advocates, including representatives from county commissioner offices, to participate in a public procession and speak on the various ways that stakeholders and the public can play an active role in ending violence. Through the sub-county reporting systems, LVCT Health hopes to see an increase in reported incidences and decrease in violence towards children as a result of this campaign.

Violence Against Children Recognized by Health Ministers in East, Central and Southern Africa
Pictured above: During the 2023 ECSA-HC Best Practices Forum in Lesotho, Dr. Samantha Ski, URC, presented VACS landscape analysis findings during a plenary session.
Implementation Science Collaborative (ISC) partners are energized by the passage of ECSA/HMC71/R3, a resolution to recognize violence against children as an issue and the importance of data in addressing it. Adopted during the recent East, Central and Southern Africa Health Community (ECSA-HC)'s Health Ministers Conference (HMC), the resolution calls for the ECSA-HC to monitor and report on progress in implementing prior resolutions related to gender-based violence and child sexual abuse and to report on this progress at the next HMC.
In the days leading up to the HMC, ECSA-HC, with the Lesotho Ministry of Health, hosted its 13th Best Practice Forum (BPF) and 29th Directors Joint Consultative Committee (DJCC) meeting in Maseru. The focus on protecting children from violence within ECSA/HMC71/R3 has in part resulted from collaboration among ECSA-HC, City University of New York, University Research Co. LLC (URC), and Together for Girls. All played a role in the research, publication, and/or dissemination of the landscape analysis "Using Data to Inform National Efforts to End Violence Against Children: Country Experiences and Lessons Following Violence Against Children and Youth Surveys (VACS)."
Implementation Research Scientific Conference
The call for abstracts for the conference (June 12-14, 2023, in Bilbao, Spain) has been extended to April 30, 2023. Submission details are available here. 
European Implementation Collaborative Conference 
Call for posters for the conference (June 8-9, 2023 in Switzerland) is open until May 1, 2023. Submission details are available here. 
2024 American Association for the Advancement of Science (AAAS)
AAAS has opened the call for proposals for scientific sessions, lightning talks and workshops for its 2024 annual meeting. Submission details are available here. The deadline to submit is May 4, 2023. 
Evidence and Implementation Summit
The call for abstracts for this event (Oct. 9-11, 2023 in Melbourne, Australia and virtual) is open until June 4, 2023.  Submission details are available here.
Registration Open for Women Deliver 2023
Where: Kigali, Rwanda and Virtual
When: July 17-20, 2023
The Women Deliver 2023 Conference will enable inclusive and co-created spaces that foster solidarity for sustainable solutions on gender equality.
Click here to register today. 
Registration opening soon for the International Society for Prevention of Child Abuse and Neglect Congress
Where: Edinburgh International Conference Center in Edinburgh, Scotland
When: September 24-27, 2023
This year's theme is "Advancements in Data and Solutions for Tackling Child Abuse."
Click here to learn more. 
Implementation Science Collaborative (ISC) is a multi-stakeholder network addressing a range of health and development priorities through the better use of evidence to inform implementation. The ISC leverages USAID's Health Evaluation and Applied Research Development (HEARD) Project partnership to advance priorities across diverse thematic areas, such as woman-centered care, mental health and psychosocial support, protecting children from violence, and assistive technologies.
We acknowledge support from the Health Evaluation and Applied Research Development Project funded by United States Agency for International Development (USAID) under cooperative agreement AID-OAA-A-17-00002. The project team includes prime recipient, University Research Co., LLC (URC) and sub-recipient organizations. The information provided is not official U.S. Government information and does not represent the views or positions of the U.S. Agency for International Development or the U.S. Government.
Implementation Science Collaborative (ISC)