September 2022 - January 2023
Implementation Science Collaborative Poised to Support Protecting Children from Violence Activities in Moldova
USAID's Inclusive Development Hub requested the Health Evaluation and Applied Research Development (HEARD) Project's engagement with the Moldova Mission to support the Government's National Child Protection Program (NCPP) and its Action Plan. In June 2022, the Government of Moldova launched a new NCPP, the lead responsibility for which sits with the Ministry of Labor and Social Protection, with numerous Ministries indicated in the Action Plan, including Education, Health, Interior, and Justice. The NCPP follows up on and is informed by the findings from Moldova's 2018 Violence Against Children and Youth Survey (VACS). Picture Courtesy: UNICEF
Learning Collaborative Explores Mental Health & Psychosocial Support Strategies
In September 2022, the City University of New York (CUNY) Graduate School of Public Health and Health Policy Center for Innovation in Mental Health (CIMH) and the East, Central, and Southern Africa Health Community (ECSA-HC) hosted a third webinar in the Implementation Science Collaborative (ISC) Mental Health and Psychosocial Support (MHPSS) evidence to policy webinar series. Attended by more than 200 participants, the webinar – titled "Strengthening Maternal Mental Health in Special Populations: Implementation Challenges and Opportunities" – explored strategies to advance maternal mental health care and psychosocial support in low- and middle-income countries. Presenters shared findings from the Baby Friendly Spaces program in Bangladesh and Maternal Depression Treatment in HIV (M-DEPTH) in Uganda. Click here to view the webinar report.

On the heels of the webinar, the ISC MHPSS Learning Collaborative (LC) held its quarterly meeting to review cross-study work and opportunities for future collaboration with other thematic areas and partners. The LC is a network of 17 partners working in six counties to implement five MHPSS projects. To date, they have established two work groups, collaborated on five papers in progress, and engaged in robust knowledge sharing via a webinar series, two conference satellite sessions, and Knowledge Hub. 
Click here to watch a quick video about the LC.
Implementation Science a Facet of Global Symposium on Health Systems Research
The 2022 Global Symposium on Health Systems Research (HSR) in Bogota, Colombia, sparked discussions about implementation science's role in streamlined and equitable health systems. A panelist in an organized session on people-centered health systems, Dr. Rochelle Burgess of the Institute for Global Health at University College London emphasized how governments, agencies, and institutions must change how we define research: Who generates it? Who can access it? How is it used? "We have to see this space as one of co-creating and co-designing. We have to create a shared vision of what matters to communities," she said.
Wheelchair Educators' Package Now Available
The International Society of Wheelchair Professionals (ISWP) is housed at the University of Pittsburgh. Their mission is to serve as a global resource for wheelchair service standards and provision through advocacy, education, standards, evidence-based practice, innovation and a platform for information exchange. ISWP's Wheelchair Educators' Package (WEP) was launched at the World Federation of Occupational Therapy (WFOT) Congress in Paris, France on Aug. 30, 2022. The WEP is an online knowledge sharing resource that educators can utilize to better integrate wheelchair content into curricula at universities and regional training centers. It steps users through the three stages of integration: advocacy, planning and teaching, and evaluating.
USAID's Respectful Care Convening Highlighted Woman-Centered Care Efforts from the ISC
Landscape Analysis Featured at Largest Global Conference on Violence Against Women and Children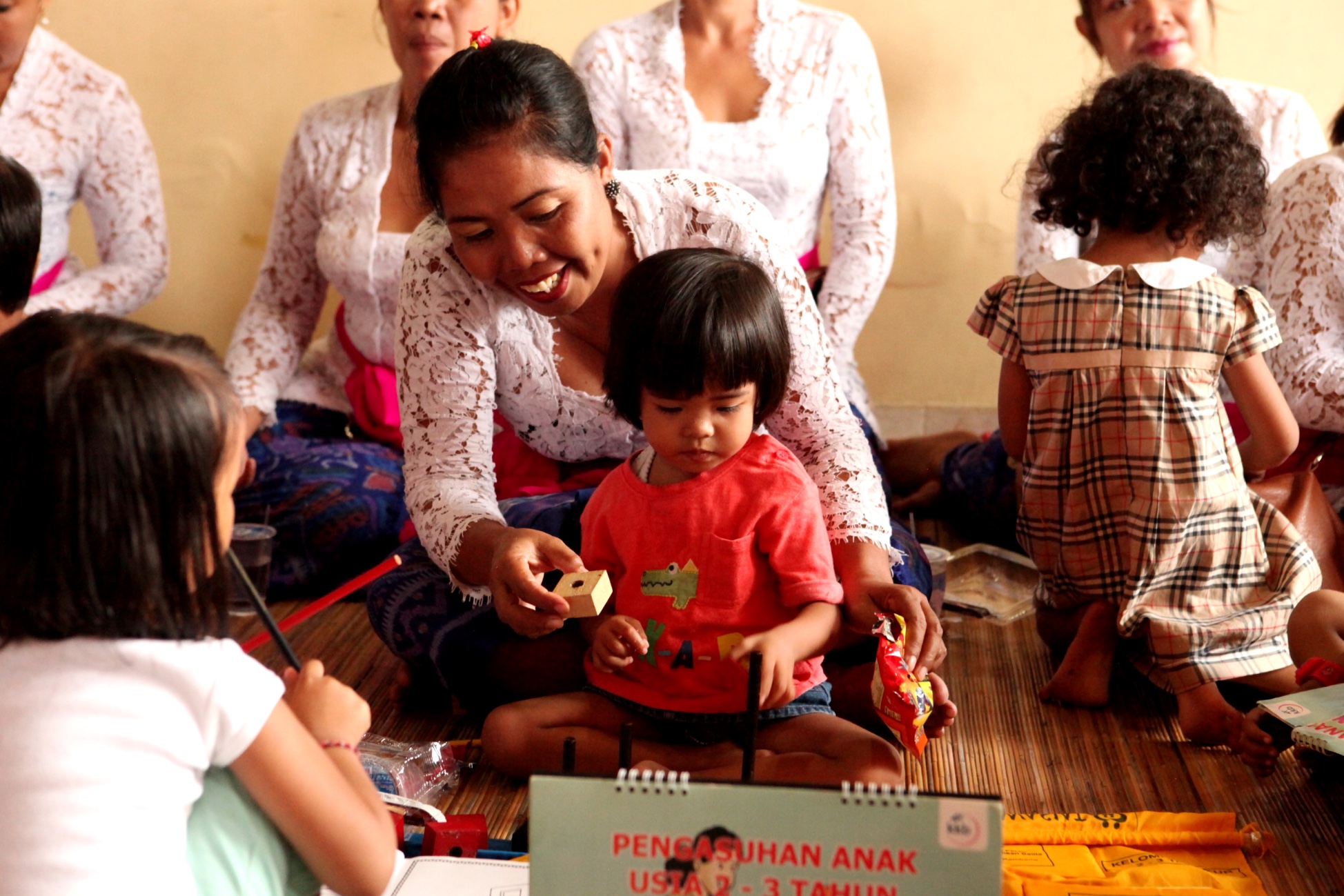 The 2022 Sexual Violence Research Initiative (SVRI) Forum in Mexico made clear that there is a strong evidence base showing violence as a global public health and human rights issue. Further, we are no longer in the infancy stages of interventions that reduce and prevent violence. Rather, we're on the cusp of seeing government, organizations, and donors coalesce on adaptation and scale-up.
Data-To-Action Workshop in Guatemala Advances Protecting Children From Violence Efforts
University Research Co. LLC (URC) participated in Guatemala's Data-To-Action workshop in August / September 2022. Held in Guatemala City, facilitated by the U.S. Centers for Disease Control and Prevention, and hosted by the International Organization for Migration, the workshop presented results from the Violence Against Children and Youth Survey (VACS) and engaged key stakeholders in action planning prioritization using the INSPIRE framework. Participants, which included key Guatemalan government institutions and civil society organizations, expressed that VACS data was useful. Guatemala's Ministry of Health highlighted the importance of seeking the buy-in of the National Institute of Statistics (NIS), as all public policy needs to not only be based on representative data, but also recognized by the NIS. 
Implementer Spotlight: Anne Ngunjiri, LVCT Health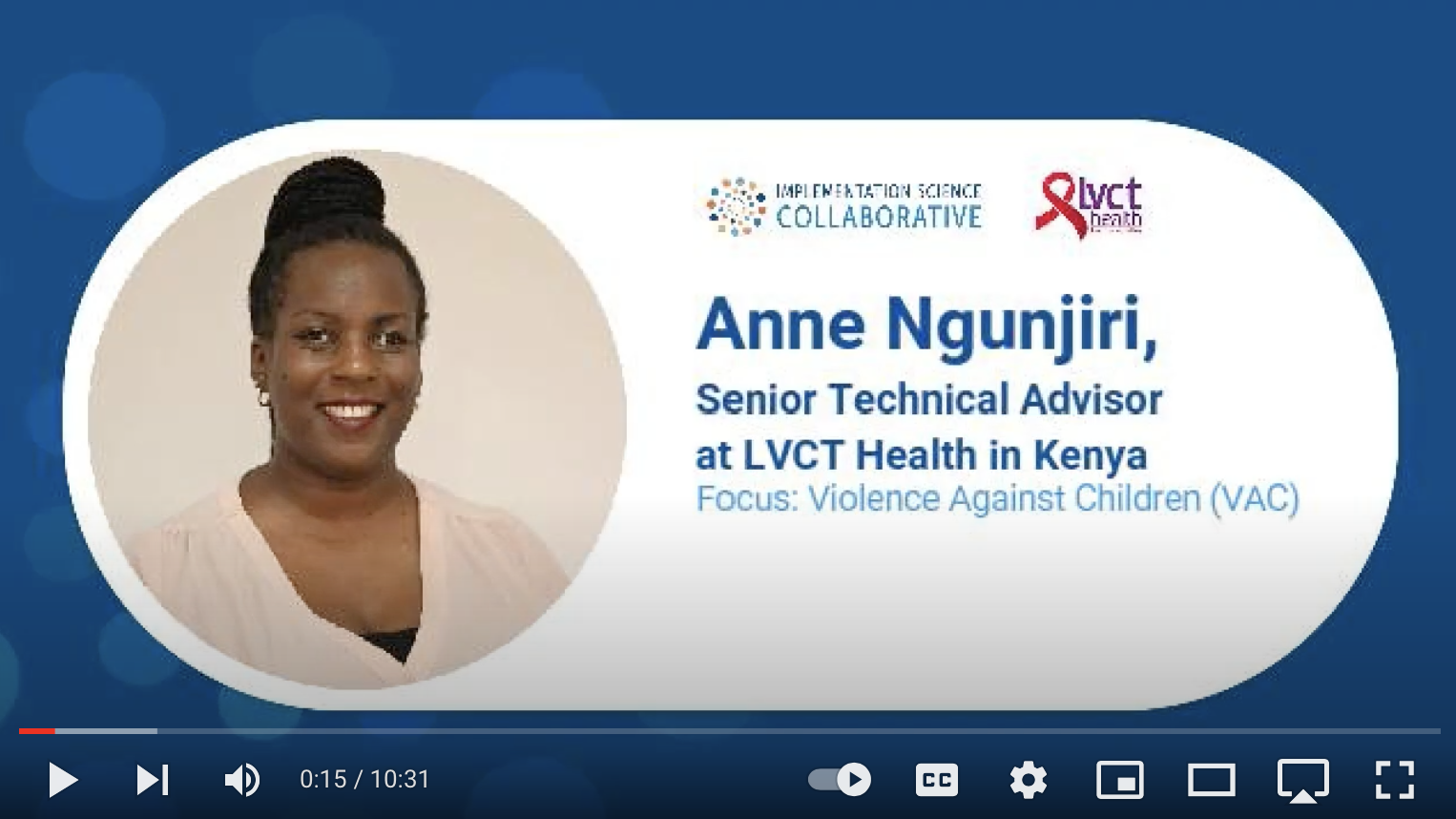 Anne Ngunjiri, Senior Technical Advisor at Kenya-based LVCT Health, has played key roles in the organization's violence against children, intimate partner violence, and gender-based violence programs. In addition to conducting research, she meets with various stakeholders to spark discussions about how evidence-based strategies can be adapted into robust policies for Kenya. 
Ngunjiri is also involved in capacity development for service providers to help them better respond to survivors of violence against children and adults. In this three-part interview, she shares how the Violence Against Children Surveys are informing protection policies, response programs, and provision of survivor care in Kenya.
Free Recordings Available From Faith and Organizational Child Protection Summit  

Hosted by Keeping Children Safe, the Faith and Organizational Child Protection Summit in November provided a platform for practitioners and researchers across the world to exchange insights, experiences, challenges and best practices on child safeguarding in faith-based or faith-inspired organizations. The event was conducted in Spanish. Free access to the recordings is available here.
The Consortium of Universities for Global Health's (CUGH) 2023 conference has seven sub-themes, one of which is "Translation and Implementation Science: High Impact Development Initiatives, Bridging Research to Policy, Innovation and Research." Scientists, students and implementers from academia, NGOs, government and the private sector will present, learn and collaborate to address some of the pressing challenges in policy making, community mobilization, research, and data liberation.

The Implementation Science Collaborative is planning a satellite session that will explore implementation science capacity building and its relevance in LMIC contexts. The objective is to inform a global implementation science curriculum and address issues such as implementer and demand side issues and equity.
Virtual satellite sessions will be held April 3-7, 2023.



The Implementation Science Collaborative YouTube channel includes live recordings of webinars and webinar excepts across all the thematic partnership areas. Plans are underway to add other types of content that will further illustrate the impact of the ISC.

Implementation Science Collaborative (ISC) is a multi-stakeholder network addressing a range of health and development priorities through the better use of evidence to inform implementation. The ISC partners work within and across diverse thematic areas, addressing issues such as woman-centered care, mental health and psychosocial support, protecting children from violence, and assistive technologies.
To learn more about the Implementation Science Collaborative visit iscollab.org

We acknowledge support from the Health Evaluation and Applied Research Development Project funded by United States Agency for International Development (USAID) under cooperative agreement AID-OAA-A-17-00002. The project team includes prime recipient, University Research Co., LLC (URC) and sub-recipient organizations. The information provided is not official U.S. Government information and does not represent the views or positions of the U.S. Agency for International Development or the U.S. Government.

Implementation Science Collaborative (ISC)