Violence Against Children Recognized by Health Ministers in East, Central and Southern Africa
Plus: A Retrospective on the Power of Partnership and the
Evidence-to-Policy Process
Maseru, Lesotho – Implementation Science Collaborative (ISC) partners are energized by the recent passage of ECSA/HMC71/R3, a resolution to recognize violence against children as an issue and the importance of data in addressing it. Adopted in February 2023 during the East, Central and Southern Africa Health Community (ECSA-HC) Health Ministers Conference (HMC), the resolution calls for the ECSA-HC to monitor and report on progress in implementing prior resolutions related to gender-based violence and child sexual abuse.

How Was This Achieved?
In the days leading up to the HMC, ECSA-HC, with the Lesotho Ministry of Health, hosted its 13th Best Practice Forum (BPF) and 29th Directors Joint Consultative Committee (DJCC) meeting in Maseru. The focus on protecting children from violence within ECSA/HMC71/R3 has in part resulted from collaboration among ECSA-HC, City University of New York, University Research Co. LLC (URC), and Together for Girls. All played a role in the research, publication, and/or dissemination of the landscape analysis "Using Data to Inform National Efforts to End Violence Against Children: Country Experiences and Lessons Following Violence Against Children and Youth Surveys (VACS)." This work culminated at the 2023 BPF, where Dr. Samantha Ski, URC, presented the landscape analysis findings during a plenary session.

Click here to read the full story.
Photos from top to bottom right: The ECSA-HC BPF and HMC convened officials from the ministry of health in the nine ECSA member state countries, plus researchers, heads of health training institutions, and partners. Dr. Samantha Ski, URC, presented VACS landscape analysis findings. Umasree Polepeddi, Chief, Basic Education and Adolescent Development, UNICEF Lesotho, spoke at an advocacy-oriented VACS reception.  
This is not the first time ECSA-HC's BPF has advanced an issue to the HMC.
Respectful Maternal Care
In 2017, the ECSA-HC BPF concluded with ECSA-HC's DJCC recommending Respectful Maternal Care as a priority action area. Click here to read more.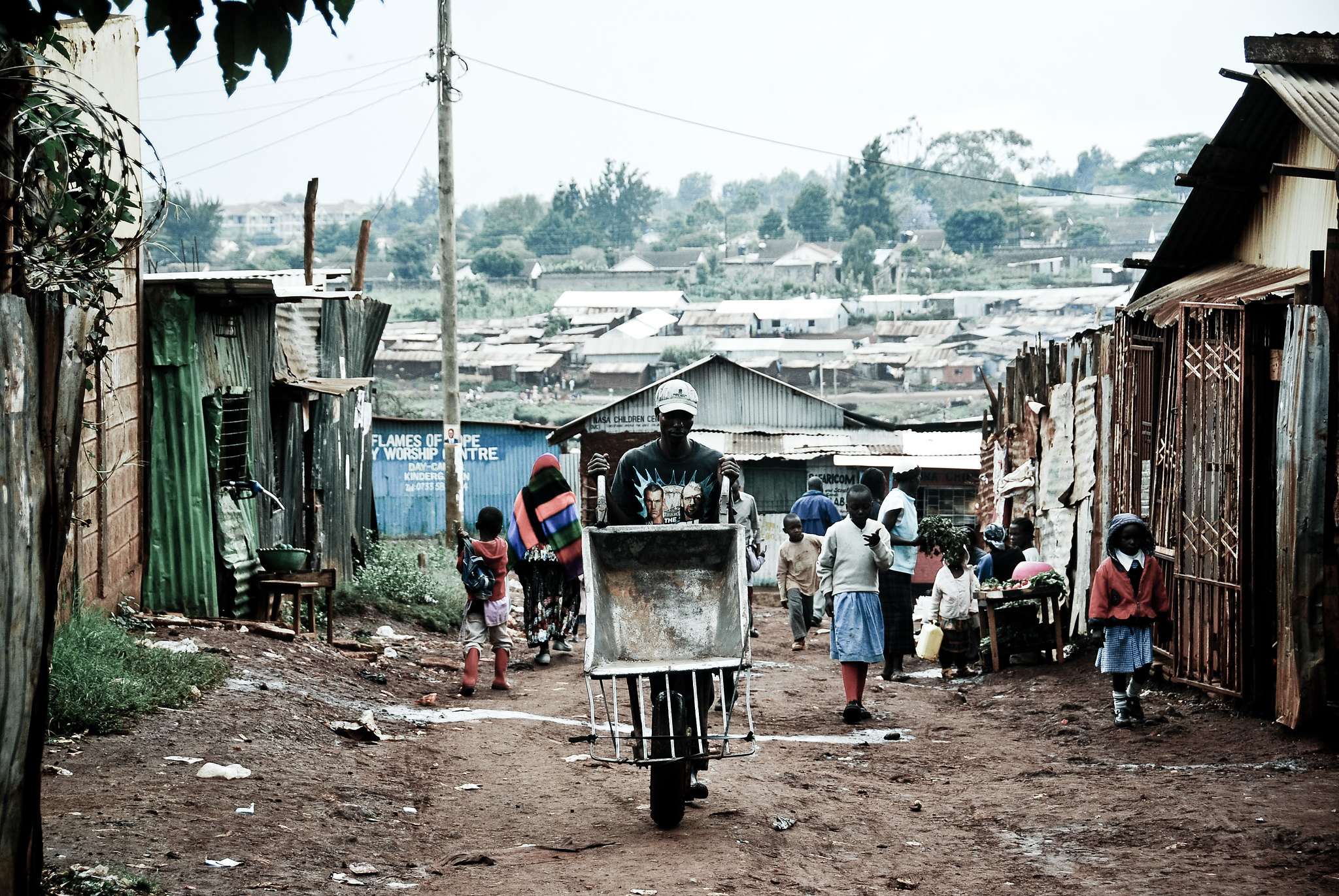 Urban Health
In 2018, a resolution underscored the need to confront urban health challenges and urged member states to leverage the value of implementation research.  Click here to read more. Photo credit: Steffan Jensen / www.reversehomesickness.com

How Does the ECSA-HC HMC Work?
On the heels of the ECSA-HC BPF, the HMC is an opportunity to further engage the Ministers in scientific and technical discussion on priority themes. Click here to read more. 
Video: Dr. Yoswa Dambisya, Director General, ECSA-HC, provides a brief overview of ECSA-HC and how it works with ministries of health and regional partners. Click here to view. 
Free Wheelchair Training Webinar
Target audience: clinicians, technicians, students and community workers involved in the wheelchair service provision.
2023 American Public Health Association Annual Meeting 
The deadline to submit an abstract for the 2023 American Public Health Association (APHA) Annual Meeting is March 31, 2023.  Accepting for oral, poster sessions and APHA Learning Institutes. Submissions related to all areas of public health are welcome but we encourage abstracts related to the 2023 meeting theme, "Creating the Healthiest Nation: Overcoming Social and Ethical Challenges." APHA 2023 is Nov. 12-15 in Atlanta, Ga. 
2024 American Association for the Advancement of Science (AAAS)
AAAS has opened the call for proposals for scientific sessions, lightning talks and workshops for its 2024 annual meeting. Submission details are available here. The deadline to submit is May 4, 2023. 
Implementation Science Collaborative to Host Virtual Session During 2023 Consortium of Universities for Global Health Annual Meeting
Click Here to Learn More & Register!
Join a range of experts from public health training institutions, implementation, and policy-oriented organizations along with those who support IS partnerships across the globe, to explore IS capacity development opportunities, their utility, and availability across contexts and for different audiences.
Implementation Science Collaborative (ISC) is a multi-stakeholder network addressing a range of health and development priorities through the better use of evidence to inform implementation. The ISC leverages USAID's Health Evaluation and Applied Research Development (HEARD) Project partnership to advance priorities across diverse thematic areas, such as woman-centered care, mental health and psychosocial support, protecting children from violence, and assistive technologies.
We acknowledge support from the Health Evaluation and Applied Research Development Project funded by United States Agency for International Development (USAID) under cooperative agreement AID-OAA-A-17-00002. The project team includes prime recipient, University Research Co., LLC (URC) and sub-recipient organizations. The information provided is not official U.S. Government information and does not represent the views or positions of the U.S. Agency for International Development or the U.S. Government.
Implementation Science Collaborative (ISC)