Summer 2022
North Star News
Welcome to our newly formatted e-zine to update our partners on recent activity.
As you will read, we have been incredibly busy with people, places and policy. We are very proud of the work we are doing in communities and involving customers in the design of services and the scrutiny of our work.
There is some new and exciting activity, such as the delivery of new homes, the decarbonisation prototype of one of our older Victorian properties, and the beginning of an inclusive visioning and three year organisation strategy process that will keep North Star strong into the future.
Of course there is much more which you will read. Please do get in touch if you would like to hear more.
Angela Lockwood, Chief Executive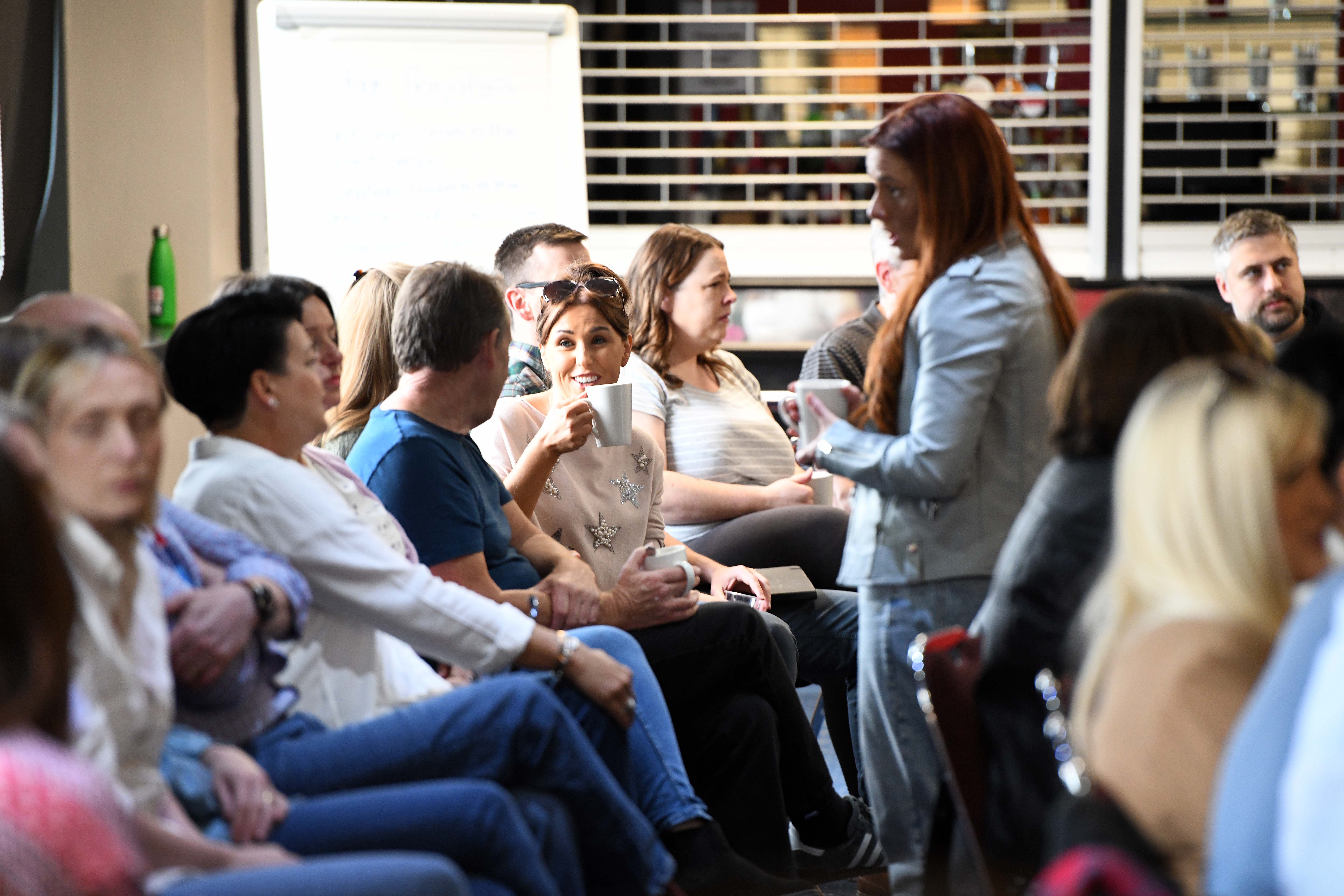 CO-CREATING ONE VISION - THE NORTH STAR WAY
In early 2022 our Board and Senior Team approved a roadmap to develop a vision to take North Star through to 2026.
Involving people is a given for North Star and this time we wanted to do things differently.
We developed a process that would involve tenants, board and staff working together in ways that we had never done before.
All in the same room, at the same time, working as peers, on the issues that matter most to them.
In May 2022, we kickstarted the development of the vision to 2026 with an "Open Space" event. There was no agenda for the day. Everyone was asked to come along and be willing to share and discuss their ideas on what is the best North Star can be by 2026.
Harrison Owen, the originator of open space technology, says: "An Open Space event is a little like swimming, you can read all the books' you like but it is only in the experience of doing that it all makes sense." Never has a truer word been spoken.
The day was run by the people who were there. Everyone was invited to share ideas and issues, and host their own workshop for other interested folk to explore the issue. The host would then summarise the discussion, and where appropriate, record any recommendations.
There was a "heart in mouth" moment when one facilitator said: "Ok, those with ideas come forward and get your papers and pens". There was a pause, before tenants, Board members, and staff scrambled for papers.
The rest of the day passed in a blur. At the end, we had a wall covered in ideas and recommendations. Everything was collated and shared with everyone.
Whilst some tenants have been involved from the get-go, we haven't finished. We are now planning a specific event for tenants. This will enable more tenants to be involved, and influence what we do and how we do it.
And then, we hope, the magic will continue…
Working together to create our future.
New Board Members
We are delighted to have recruited two new Board Members. 
Nicki Clarke OBE and Joanne Todd joined in January 2022.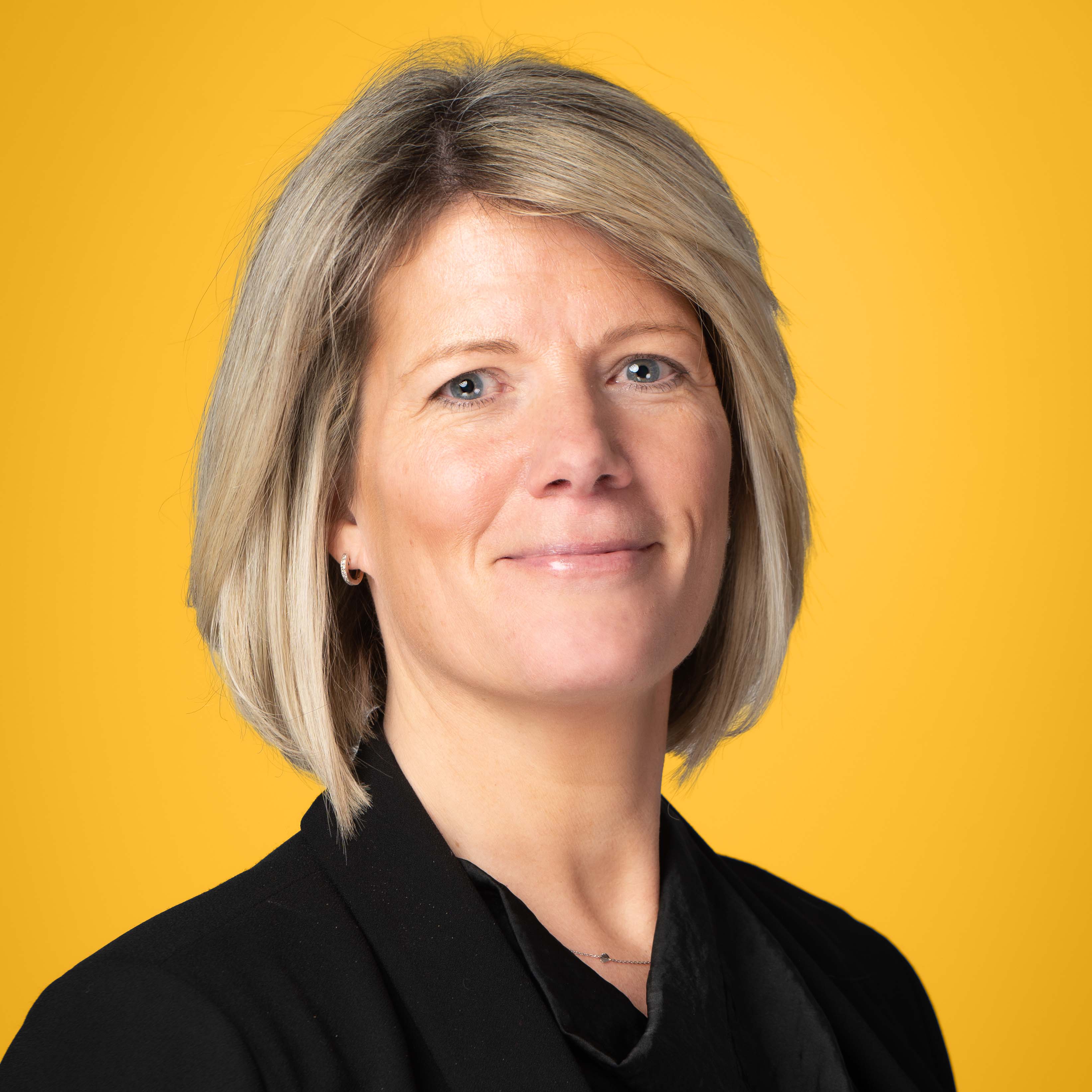 Nicki Clark OBE
Nicki is the Chief Executive at UMi, an employee-owned business. UMi helps businesses go further by providing the best information, support, expertise and finance., supporting others within and around their communities.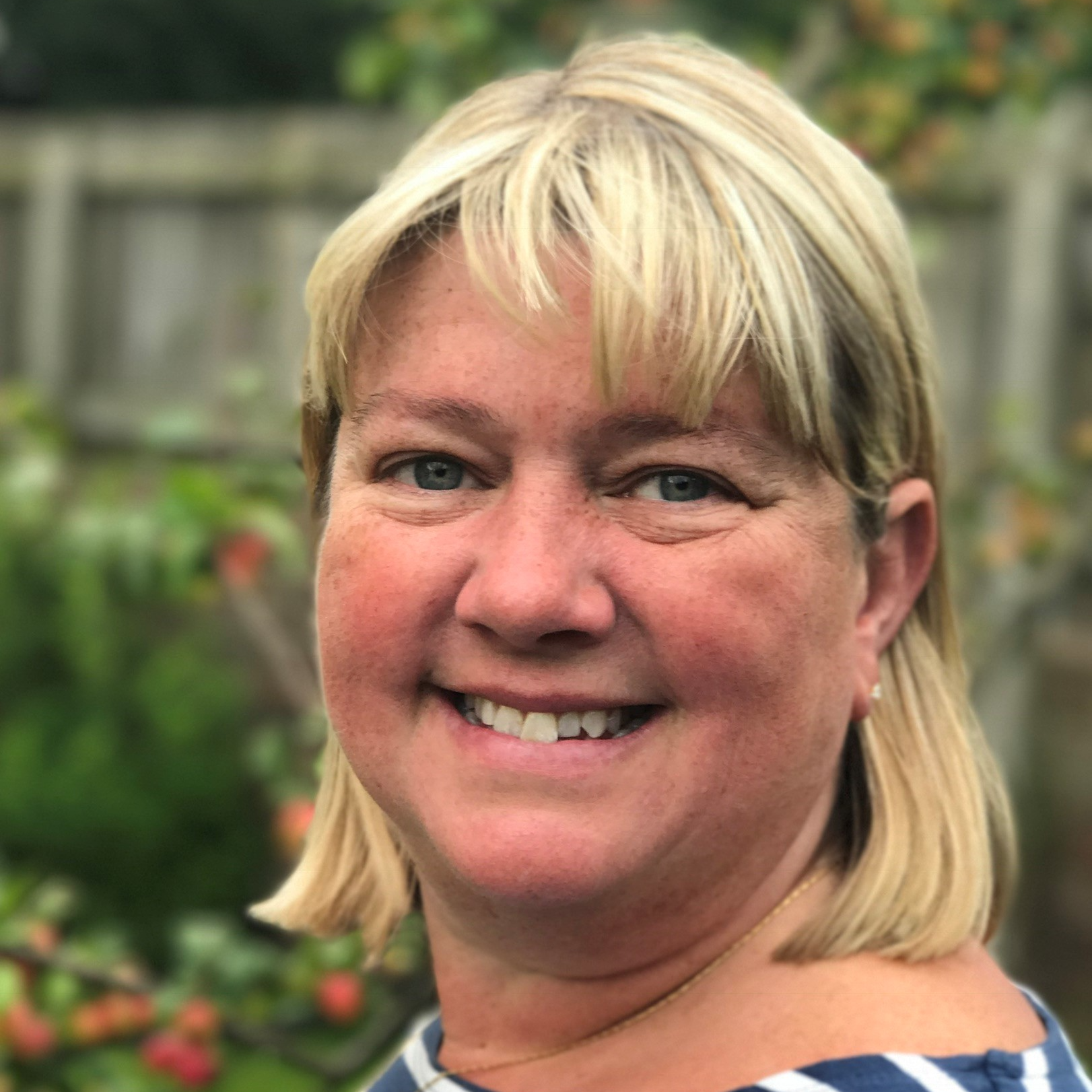 Joanne Todd
Joanne is currently the Operations Director at NHS Track and Trace.

BOARD TRAINEES
In the summer of 2021 North Star played an integral role in setting up a Board trainee programme in the North East. The purpose is to give people who are under represented on Boards, the opportunity and the skills to be the Board Members of the future. North Star partnered with Thirteen Housing Group, Gentoo and Beyond to create a Board trainee programme with the Housing Diversity Network.
North Star recruited four trainees – Manisha Sharma, Julianne Bell, Marilyn Amadi and Charlotte Leighton –and they are now just coming to the end of their first of two years as Board trainees. In addition to attending training sessions with HDN, the four trainees attend Board and Risk and Audit Committee meetings over the last year. They have also developed some specific training for the trainees on social housing finances. The trainees have also been meeting customers, attending Board member training and a strategy day
The North East Board trainee programme also won an award in late 2021 as Apprentice Organisation of the year for the Tees Valley BME Achievement Awards.
The worst crisis Angela has seen in her 30 year career
SPEAKING UP FOR STRUGGLING FAMILIES
CEO Angela Lockwood speaks out on the cost of living crisis as she calls on the government to do more.

Encouraging, supporting and celebrating difference
DIFFERENT TOGETHER
Our new equality, diversity and inclusion policy, which has been endorsed by the board, includes an objective to increase the number of staff who have a disability and who are from black and minority ethic (BME) backgrounds.
Making things cheaper and greener
CUTTING CARBON AND BILLS
Asset and Compliance Manager Chris Harris talks about how we've secured £550,000 through the Social Housing Decarbonisation Fund to reduce carbon emissions and help tenants save on their fuel bills.
Home Is Where the Heart Is
Delivering affordable housing is at the heart of what North Star does, and we're proud to be providing homes for families clear across the North-East.

Click the pictures to read about where we've been making a difference!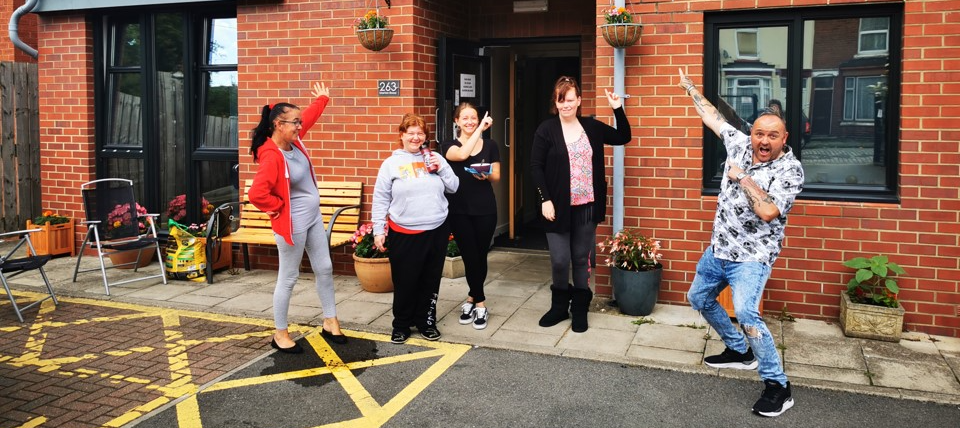 CONNECTING COMMUNITIES
Connecting with communities is a huge priority, and we are proud to be working with a breadth of partners to deliver fantastic work across the North East.
Following the pandemic, we wanted to understand how communities had been affected by lockdowns, isolation and financial pressures. Research that we commissioned by Civil Society Consultants found that the pandemic engendered a real community spirit, which could be built on by targeting grass roots projects which pay particular attention to a community's specific aspirations. This fits so well with our values and are using this work to inform our future funding decisions and community connection work.
We have also been busy funding a wide variety of projects across the Tees Valley, including:
A gardening project ( with Hens!) at our Aspen Gardens extra care scheme.
An outdoor boot camp project for customers who have a Learning Difficulty ( Photo above)
An Easter activities programme for children in Hartlepool.
A programme of forest school sessions designed to tackle loneliness in Teesdale.
We have also been busy working with customers in the Evenwood community to form Evenwood Community Action. The group will plan and deliver events and activities for children and young people in their community. Most recently, they opened the community hub for locals experiencing power cuts during Storm Arwen, giving them a place to get warm, have a cup of tea and charge their mobile phones.
After the White Papers: Levers for Levelling Up
MAKING LEVELLING UP WORK
CEO Angela joined Members of Parliament and other representatives for an online discussion to further highlight the challenges faced by families across the Tees Valley.
These trophies are really piling up...
AWARD-WINNERS!
We were named UK Platinum Employer of the Year by Investors in People! But we didn't stop there - just days later, we were commended in the Landlord of the Year category in the UK Housing Awards!

'Green home' trial is the first of its kind
MAKING OUR HOMES MORE ENERGY EFFICIENT
Using an empty property in Middlesbrough, we've launched a revolutionary new project  to test new designs and advanced technology! 

Institute of Customer Service
The Institute is the UK's leading professional customer service body. The survey is an opportunity for North Star to gain a detailed, independent assessment of its customer experience. North Star became a member of the Institute in 2020.
As a member, we benefit from an independent, objective assessment of customer satisfaction with North Star. The results enable us to compare ourselves against leading customer service organisations operating across the country. It helps us to understand our strengths and the areas where we need to improve.
Building on strong results from the 2020 survey, the level of customer satisfaction has increased to 83.6/100 and we are out-performing the public sector and all sector benchmark.
North Star's strong organisational culture was recognised in the results with customers highlighting the helpfulness and competence of staff as a key area of satisfaction, customers also valued the ability to communicate in ways they prefer as a strength.