The squiggly curve of growth
Hi ,
It's been a snowy December and the festive season is now upon us. As we come into the close of the year how many of you are thinking, "bring on 2023"! The natural turn of the wheel into a new year can feel hopeful, but shouldn't we also pause to reflect on how much we've grown this year?

It would be nice to imagine that we're on a smooth 'personal growth curve' working our way towards meaningful change and a more soulful, serene life... BUT... growth is more like a squiggly line. And often, it's the downturns in the squiggle that stay with us, like a boggy "I'm not good enough", or, "why is life so hard"?
And maybe there were some external challenges this year, things which made you feel side-swiped, as though the proverbial rug was being pulled out from beneath you.
So if we're going to measure growth, maybe it's more these types of question we need to ask ourselves: 

"Did I experiment and try new things, even if they didn't work out as planned?"
"How long did I stay in the doldrums? Did I get myself back on my feet more quickly than usual?"
"Have I managed to create some distance from toxic relationships which no longer serve me?"
If you've answered one of these questions with a yes then that's personal growth. Give yourself some credit for a little upturn in the growth squiggle.

In 2022 I've had to let some ideas go and nurture some new ones. I've felt the sting of personal failure when things didn't work out, but I trust that I'm the scientist in this little experiment of my life and that if I don't squiggle then I won't grow.

I'd love to hear how your year has been.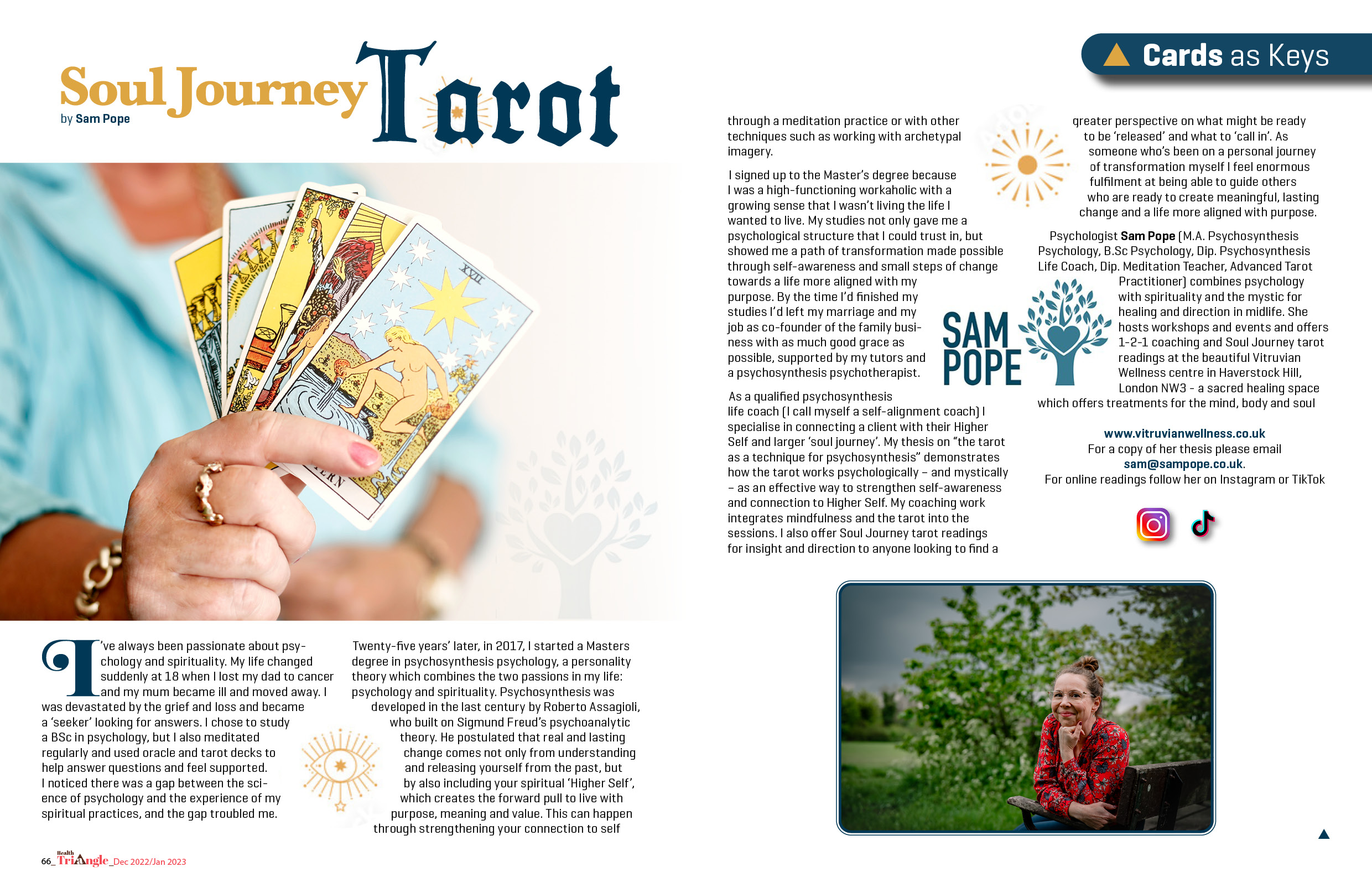 Health Triangle Magazine
I'm very excited to be featured in this month's edition of the Health Triangle Magazine discussing my journey to become a self-alignment coach and tarot reader. Discover how my love of psychology and spirituality led me to the study of psychosynthesis, a psychology for meaningful change in midlife, and how I developed tarot readings to become a tool to support this change.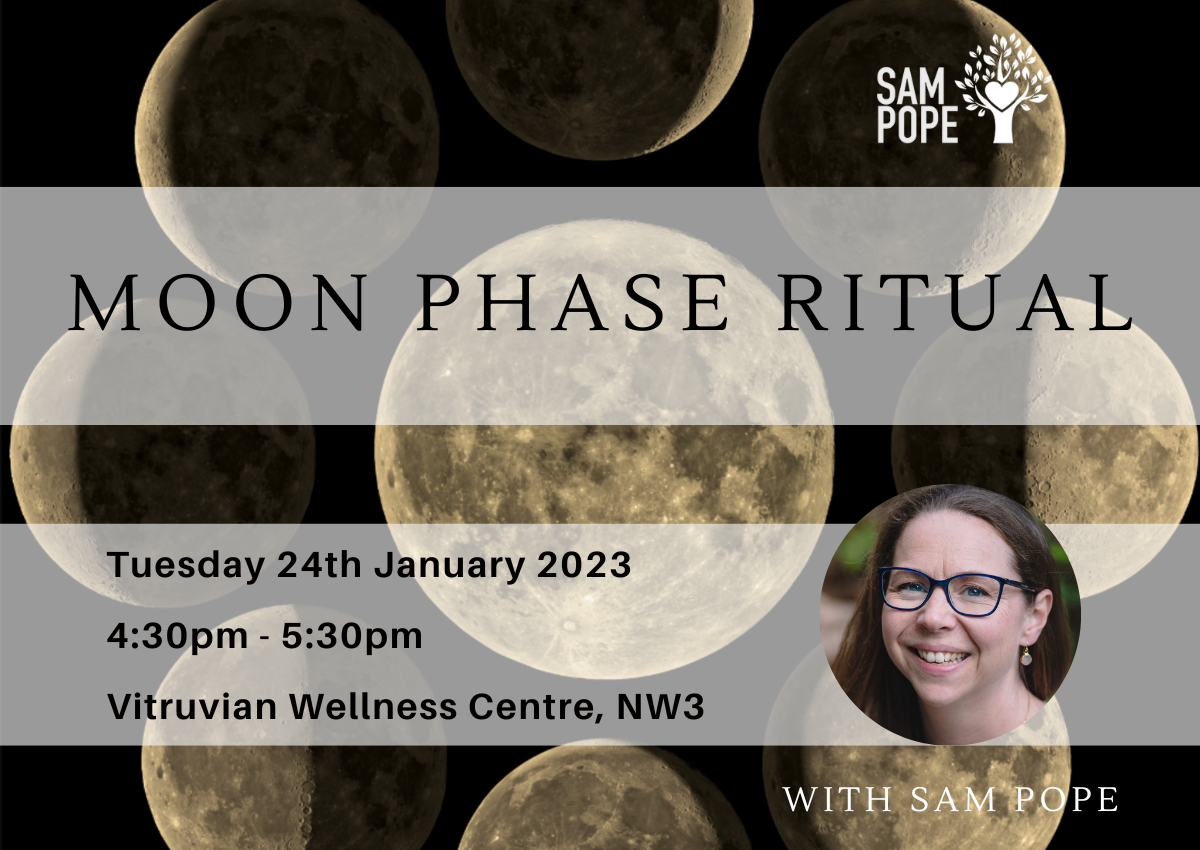 Tuesday 24th Jan 4:30-5:30PM
Moon Phase Ritual
If you're looking to start the new year with a guided visualisation to boost your creative inspiration then join me at the Moon Phase Ritual. Email me in advance if you'd like to come down early for a 30 minute 'soul psychology tarot' reading!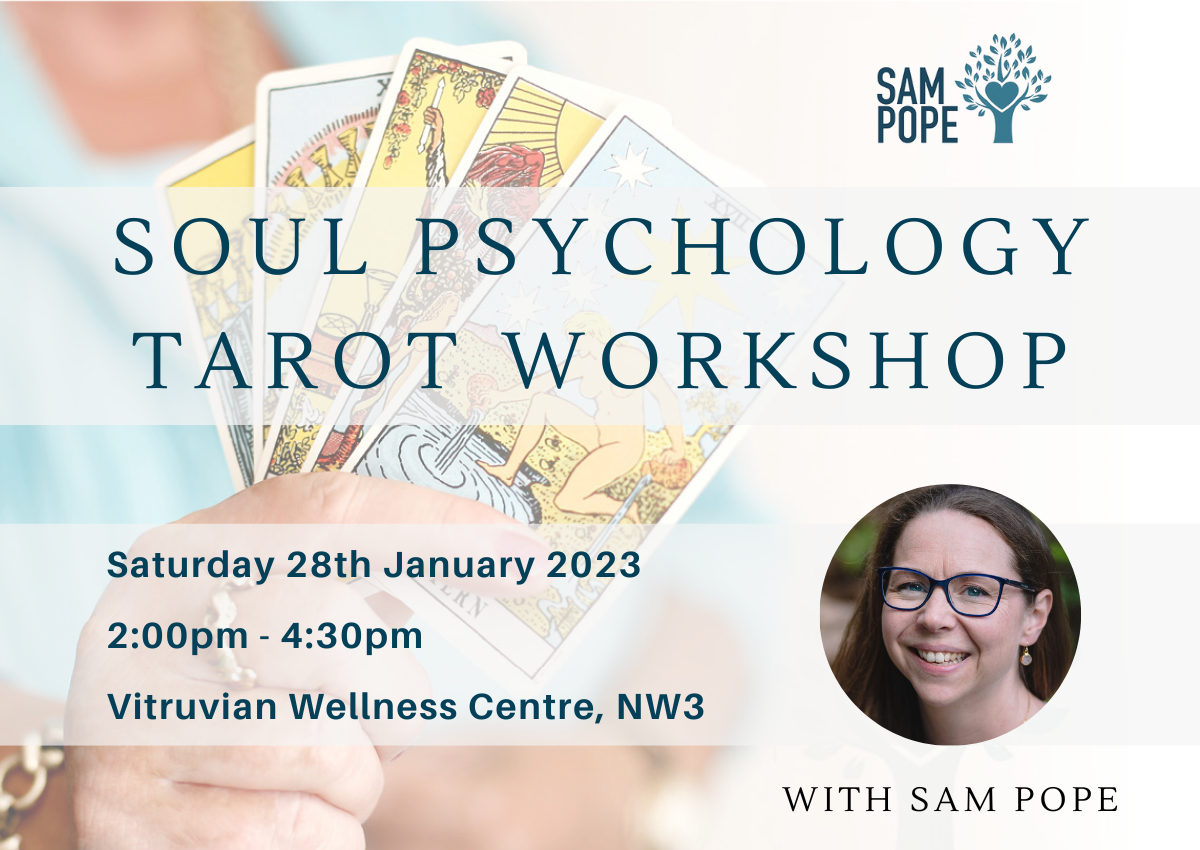 Saturday 28th Jan 2:00-4:30PM
Soul Psychology Tarot Workshop
An interactive and participatory workshop introducing  'soul psychology tarot', which combines the science of psychology with the mystic of tarot, to create a tool for self-support, discovery and meaningful change in midlife.
TikTok - a place for personal growth

(...yes, TikTok!)
During the last couple of months I've been posting regular 'soul psychology tarot' readings on TikTok. Follow me: @_sampope to receive clear guidance into your TikTok 'following' thread or @_sampope on Instagram to see them as Instagram reels.

New Year 'discovery' - tarot consultation

The new year is a great time for a 'soul psychology tarot' consultation. Book in a 60 minute session (online or in person) to discover what wants to be released and what's ready to be called in for 2023.
Self-alignment coaching in midlife

Self-alignment coaching integrates soul psychology tarot and mindfulness practice to help you to create meaningful change in midlife. If you want to hear about personalised 1-2-1 coaching please book in a discover call with me. 
So let 2023 be that squiggly uplift towards meaningful change... Wishing you a festive season full of self-love <3

Sam Pope - Coaching and Mindfulness
51 Golders Gardens
London, NW11 9BS
United Kingdom
Copyright © 2022 Sam Pope Coaching and Mindfulness, All rights reserved.

You are receiving this email because you opted in via our website.

Unsubscribe