Network Update
October 2023
Dear Network Member,
This has been an incredibly exciting year for the Tax Equity Funders Network. As we begin to wind down 2023, we are looking forward to connecting with many of you through our programming and other network happenings.
Things to Note:
1. Linked In- We now have a LinkedIn page. Please take a moment to follow us. Be sure to tag us when you come across information that you think other network members should know.
2. Direct File Pilot- Earlier this year, the IRS and Treasury announced that they are moving forward with a Direct File pilot. The goal of the pilot is to test a new and free system that is meant to improve the process of tax filing and reduce the need for millions of tax filers to use predatory tax services. We plan to host a funder-only information and strategy session soon. Please stay tuned for updates.
3. Network Programming- Before the end of the year, we will be hosting programming such as our New Members Orientation and a meeting related to the Direct File pilot. Keep an eye on your inbox for invitations to these events.
Thank you for being a member of this network! We look forward to continuing this important work with all of you.
In Partnership,
Ami & Deneisha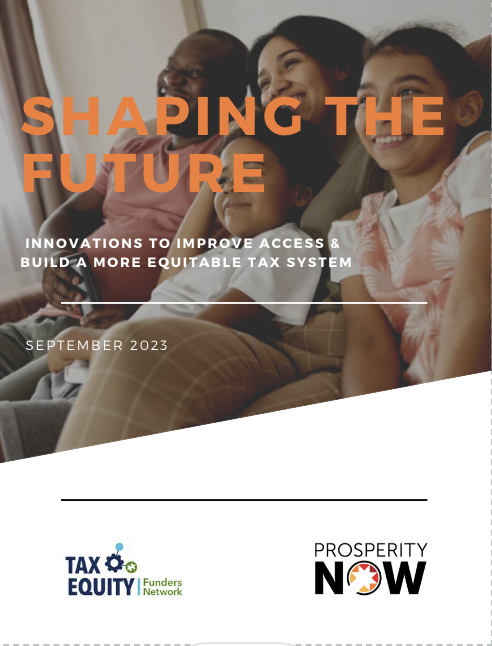 Innovations Briefs Spotlight
We are so excited about the release of our innovations briefs, Shaping the Future – Innovations to Improve Access and Build a More Equitable Tax System. In partnership with Prosperity Now, the Tax Equity Funders Network worked with network members and field leaders for over a year to identify and write about innovative strategies that can help to maximize the number of individuals and families who have access to tax credits and non-predatory tax preparation services.
This month, we're highlighting Innovation #5- Waiving Income Reporting to Improve Access to the Tax System written by Gabriel Zucker of Code for America.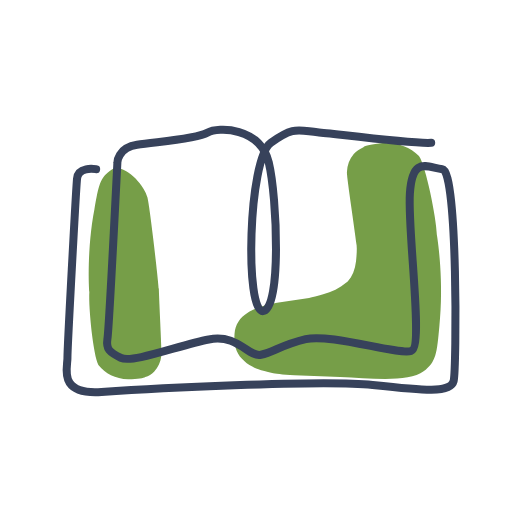 News, Reports & Research
*AUDIT EQUITY: Response to the research published by Stanford's Institute for Economic Policy Research earlier this year has been swift and overwhelming. The IRS is now committing to addressing audit disparities and enforcement activities. Learn more using the links below.
*BLOG POST: The Roosevelt Institute published a blog post about the new IRS direct file pilot. It argues, "...cut out the middle man and allow taxpayers to file directly with the IRS, for free. Finally, that common-sense solution is now under consideration." Read the full blog post here.

*NEW BRIEF: The Economic Opportunity Funders Network has published a brief that aims to provide a shared understanding of the framework of economic democracy. It begins by providing context on current economic and democratic crises and laying out the framework of economic democracy as a means of addressing them. It then introduces three areas of focus that solve for the challenges we face: expanding public options of goods and services, building power for workers and communities through shared ownership and co-governance, and rightsizing corporate power. Read the brief here.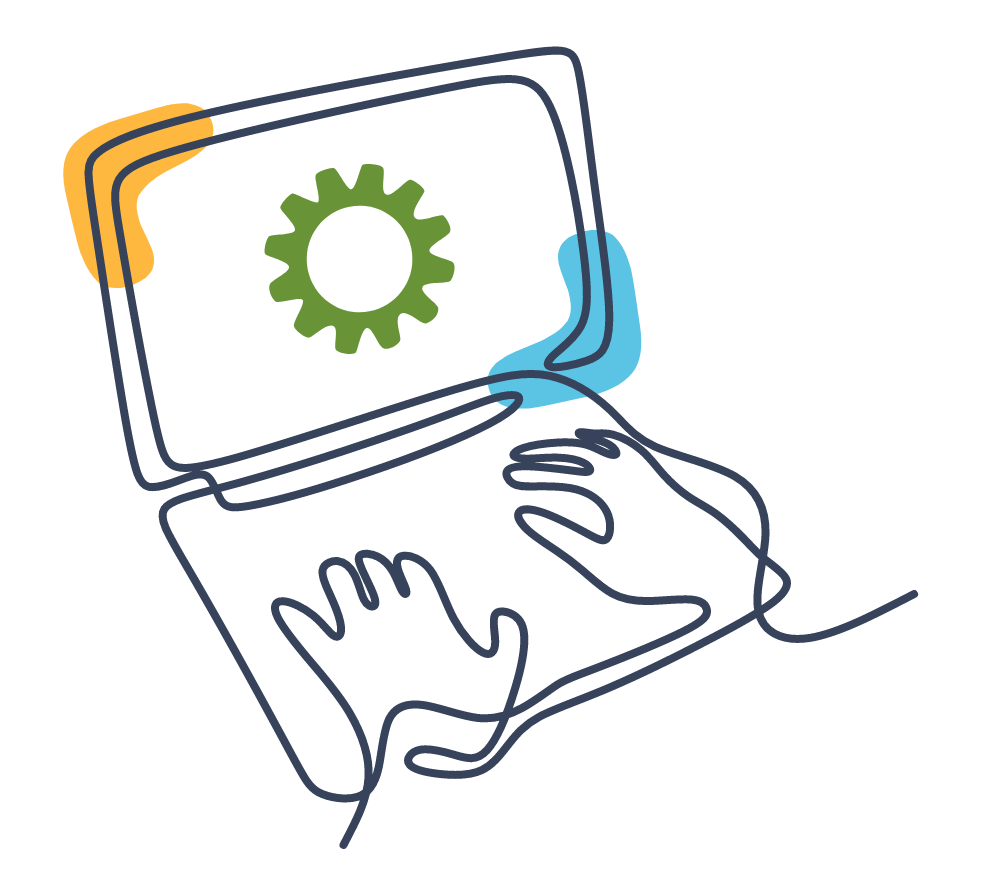 Website Feature- Special Projects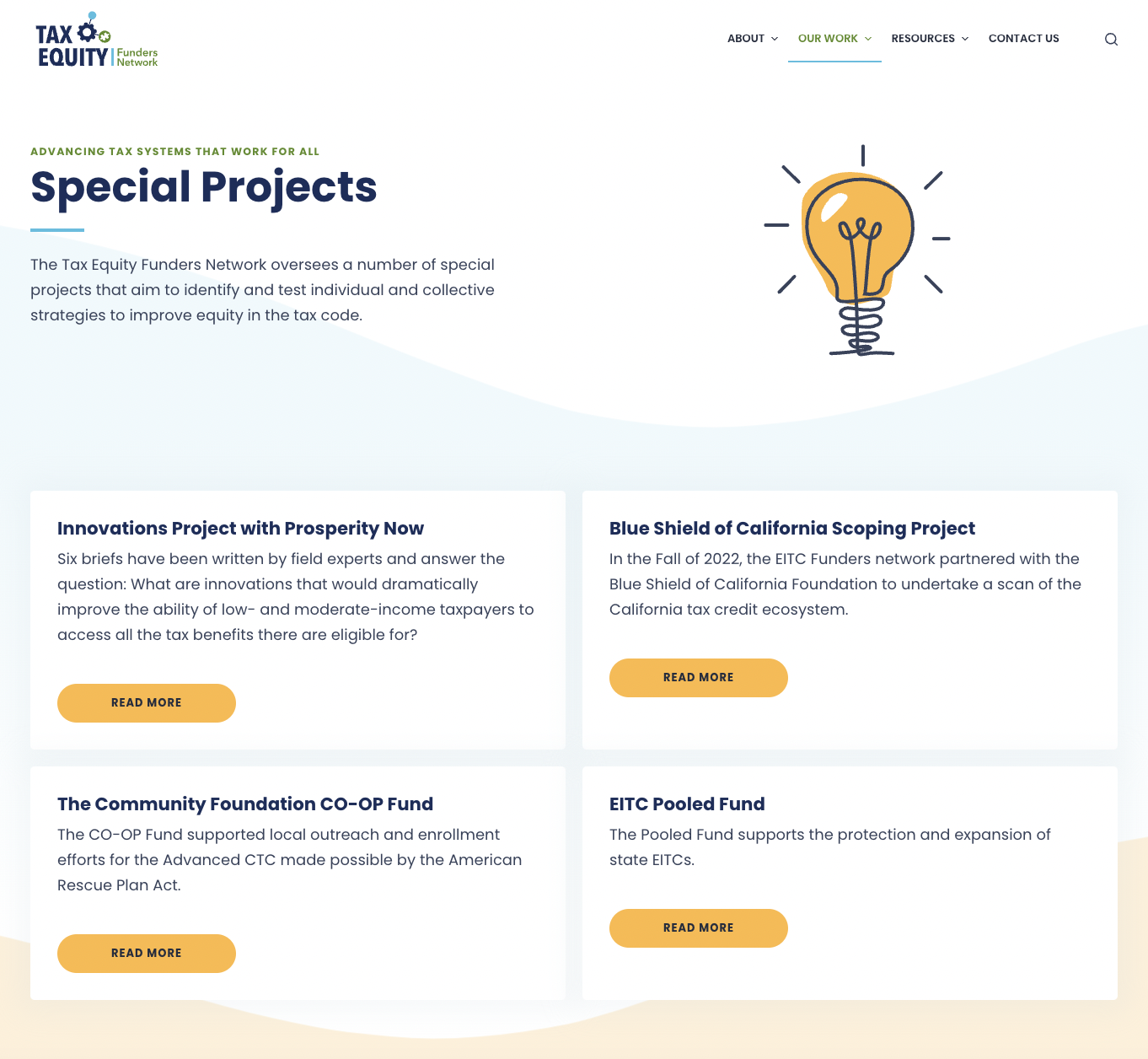 The Tax Equity Funders Network oversees a number of special projects that aim to identify and test individual and collective strategies to improve equity in the tax code. Visit our Special Projects page to learn more about the ways we are working with partners across the ecosystem.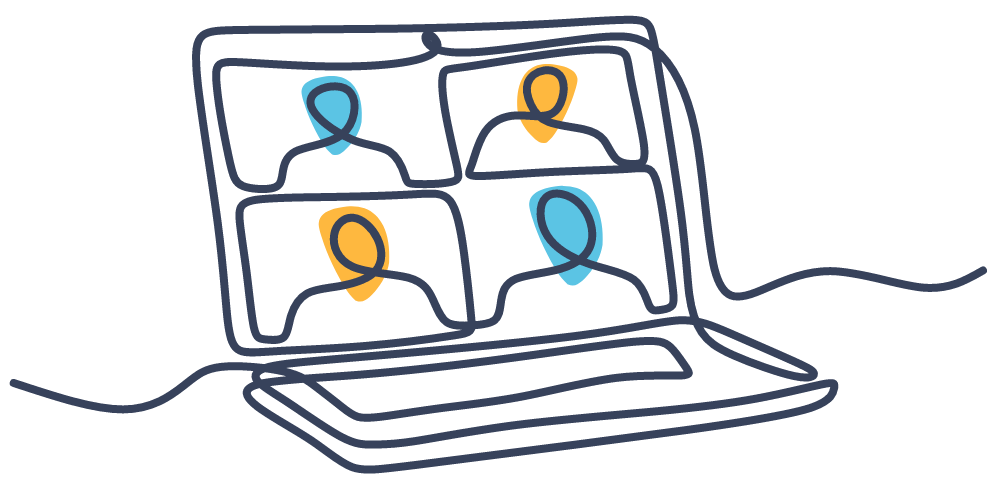 Network and Partner Events
The US economy and democracy are in crisis. Our economic system based on free market strategies has created a legacy of underinvestment, corporate consolidation, and massive concentrations of wealth resulting in widespread economic insecurity, limited opportunities for small businesses, persistent racial wealth and wage gaps, and record income inequality — especially for workers and families of color. Vast disparities in economic power have also been translated into vast disparities in political power, and public policies that no longer serve the public.
Join EOF for its 2023 Fall Funder Series to explore efforts to redistribute power among government, businesses, workers, and communities to build a more democratic economy that works for all of us.
Part 1- The Role of Public Options in an Equitable Economy (Oct 31st)
Part 2- Rightsizing Corporate Power for and Equitable Economy (Nov 7th)
Part 3- Building Worker and Community Power for an Equitable Economy (Nov 14th)
Part 4- Delivering for Workers and Communities: Philanthropy's Efforts to Ensure Equitable Implementation of Federal Investments (Dec 7th)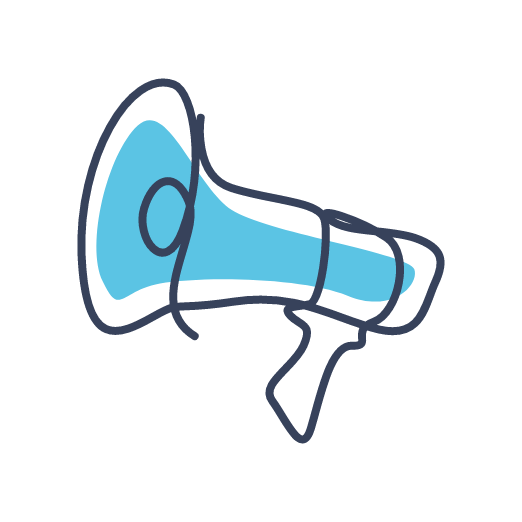 Calls to Action
1. Tell a Colleague About Us- We are always looking to welcome new members to the network. Please share our registration form with anyone you think could benefit from membership in the network.
2. Member Spotlight- We are looking for organizations to feature in our new Member Spotlight. Please complete this form to share your information with us for our Member Spotlight feature. Someone from our team will be in touch with you to finalize your submission before it is posted to our website.
3. Sharing Across the Network- We would love to share announcements, updates, funding opportunities, job postings or other information you have that could benefit other network members or their grantees. Please use the email Ami ([email protected]) or use the contact form on our website to share information with us.
The Tax Equity Funders Network
is generously supported by:
Blue Shield of California Foundation
The Annie E. Casey Foundation
W.K. Kellogg Foundation
Wellspring Philanthropic Fund
Tax Equity Funders Network

2704 Sevier Street, Durham, NC
United States of America

You received this email because you signed up on our website or made a purchase from us.