Highly Regarded Signal #16
JAM PACKED WEEK.  
OPTI WAS IN AUSTIN FOR BBB.
WEINI IN EL SALVADOR CATCHING WAVES W SOME MEMERS.
WE LIVE FOR THE STORIES.
THERE IS PLENTY TO TROLL ABOUT ON WEDNESDAY. 
LESSGO
Last Week's Episode
BUILT DIFFERENT w/ @nikcantmine (2nd attempt) | EP #164
OG Kindergartener Nikcantmine came to drop little bits of wisdom.  The rest was all jokes from the class. NOW LISTEN!
We love low-effort memes.  Drake template FTW.
CORN IS CHEAPER THAN YOU THINK!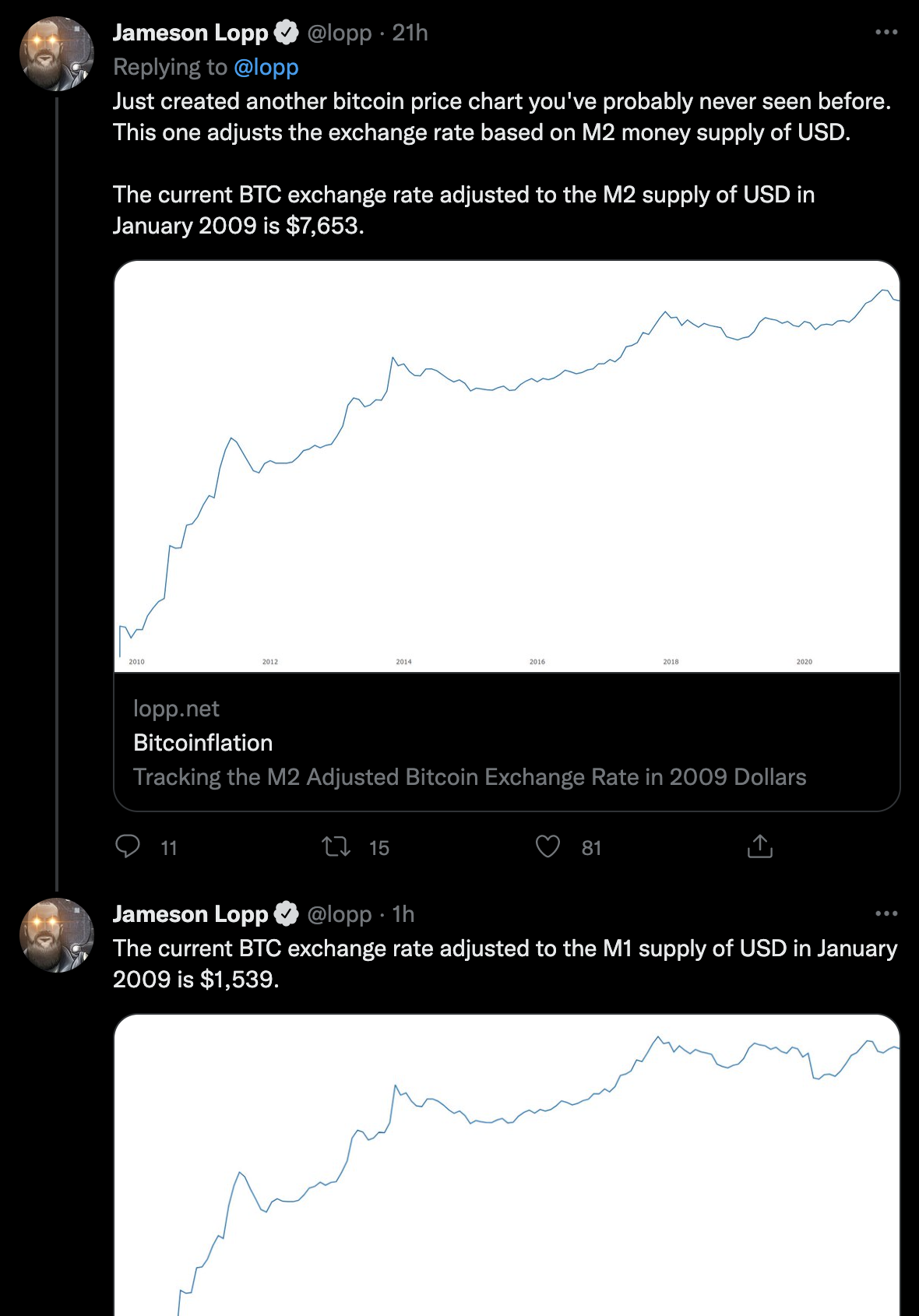 Lopp made these charts of bitcoin's price inflation adjusted.  We are basically at a clearance sale at this point.   You should be like a Black Friday normie choosing violence at a Walmart to get corn this cheap.
Pleb of the Week
@GetTheStones
He keeps it lowkey but GetTheStones aka metal aka Ahmedtellica is a memeing legend. Keep your morals in check or he might have to get the stones.
This Week's Episode - HALVING PARTY 2024 w/ Big Sean Harris
BIG SEAN HARRIS joins the show to tell us about his recent trip to El Salvador and what he's got in store for the Halving in 2024...ISSA PARTY.
Man o' man.  What a joy it is to live this life.  
This week at Bitcoin Beach really made me think about what type of environment you should curate for yourself.  
Be around positive energy.
Be around Bitcoiners. 
Be around Memers.
When you aren't around shitcoiners, normies, or NPCs,  you don't need to explain "THE FUNDAMENTALS".   There's a level of understanding that needs no explanation.  Proof of work cannot be faked.
Celebrate life with a PleBBQ. (TM)
- Weinicus
KEEP US HIGHLY REGARDED
What...You thought we did this out of the goodness of our hearts? Most of the funds go towards creating content. The rest goes directly to Weinicus' pockets.
SNED LIGHTNING TIPS PLZ SIR MI COLD STORAGE