Highly Regarded Signal #14
Hi. Welcome back to our meme gallery...I mean, newsletter.
It's Monday. I feel it in my plums. 
This week is going to be regarded.
Last Week's Episode
HOW MANY WAYS. Toxic Teacher's Lounge.
A complete impromtu convo. We had some plebs go off this episode like BTCJune, SHISHI, and more. Was a fun episode with some serious signal in the middle. THE PLEBS ARE ANGRY. ENJOY.
I love me some Saylor "there is no second best" memes.  This one's a video by the legend YELLOW.  
We ArE iN THiS tOgeTheR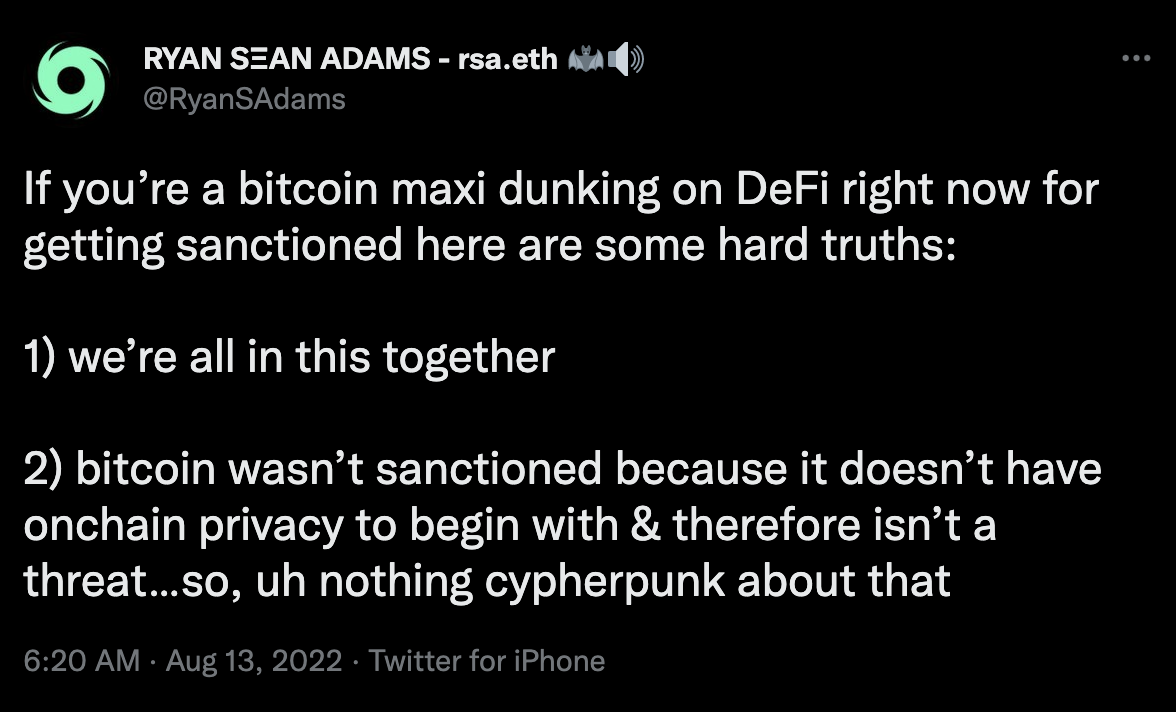 I guess we get 2 memes this week.  Shitcoiners are always the meme that provides.  HOPIUM is a hell of a drug. They will fight bitcoin until they realize they are no match. BITCOIN IS NOT A CHOICE.

Pleb of the Week
@EnerugTShisoka
I VERY HIGHLY REGARDED AND UNDFOLLOWED PLEB.  En-E-Rug (as opti calls him).  I a top student when it comes to class attendance.  This chill surfer pleb has some DANK EDITS too. MUCH LOVE BRUV.
This Week's Episode - BUILT DIFFERENT w/ @nikcantmine
THE RETURN. Our Kindergarten OG zoomer boi is coming back to share his "Algos" on how to make our show a little less shitty.  
Can you feel it? 
Pleb army is growing. 
Clown world is intensifying.  
The state wants us to fail. 
Shitcoiners want us to fail.  
Bitcoin influencers want us to fail.
Cover your bases anon. 
Stack sats and self custody your corn with extra care.  
"We are in this together"
- Weinicus
KEEP US HIGHLY REGARDED
What...You thought we did this out of the goodness of our hearts? Most of the funds go towards creating content. The rest goes directly to Weinicus' pockets.
SNED LIGHTNING TIPS PLZ SIR MI COLD STORAGE

Shitposting as a Service...brought to you be LABRAHODL
Welp, Labra's 20th account got suspended.  We couldn't capture the tips before Twitter wiped him.  
RUG PULLED.
Legends say there will only be 21 Labrahodls.  
We may not live to see 21M bitcoin mined.  
But we get to experience the supply shock that is Labra's Twitter presence.