Ancient Discoveries & Summer Plans

July 2023 Newsletter
Dear ,
As Americans living in the UK, our perspective on what defines an "old" building has certainly evolved. Growing up in the US, we used to consider anything over a century old as ancient. However, our definition has taken on a whole new meaning since discovering the rich history surrounding us. A few years ago, archaeologists unearthed Roman ruins at Carlisle's Cricket Club. Experts believe these ruins to be a bathhouse, shedding light on Carlisle's significance during the Roman Empire. Recently, we joined a few home educating families for a tour of the site, complete with the chance to step into the shoes of Roman soldiers after the tour. It became undoubtedly one highlight of our month, making Roman history come alive since we've also been immersed in Shakespeare's play, Julius Caesar.
Pretending to be Roman Soldiers
Another significant highlight in our family has been Asher's long-awaited dream to learn how to sail, inspired by Arthur Ransome's "Swallows and Amazons." In May and June, Asher and Leon had the wonderful opportunity to learn to sail with fellow home educating friends. It's the highlight of Asher's week, and he eagerly looks forward to honing his newfound skills throughout the summer.
As the UK schools finish their year in mid-July, our home education routine also wraps up for the summer. We're readily anticipating a break before we start our school rhythms again in September.
| | | |
| --- | --- | --- |
| The sailing friends helping haul a boat in | | Enjoying a local river on a hot day |
Our IT Infrastructure team is wrapping up our key objectives for the past six months and will meet in early July to discuss our next big goal. We are focused on aligning our work with OM's core values (that were announced this spring) and empowering OMers to create vibrant communities of Jesus followers by aiding collaboration and access to information.
I have interviewed 2 potential new team members and am excited about the possibility of expanding our staff. Among our recent projects, we developed a web portal for IT Admins to manage user accounts. We are also rethinking and restructuring our IT support services, by centralising support in 3 hubs around the world, changing our helpdesk team into a service desk that uses a swarm methodology, and upgrading our helpdesk software to a more modern solution. Currently, my primary project involves cleaning up Microsoft 365 licenses for nearly 2000 user accounts. The aim is to save costs in a new licensing scheme that Microsoft is requiring us to use.
| | | |
| --- | --- | --- |
| On a walk in the Lake District on one Bank Holiday in May | | School time is in the sunshine whenever possible |
Prayer Points
Continued wisdom for what ministry opportunities to take on this summer as a family.
Leon and his team have good offsite meetings on Tuesday and Wednesday this week.
Our house group as we try a new routine over the summer in order to make it more family friendly.
God Bless,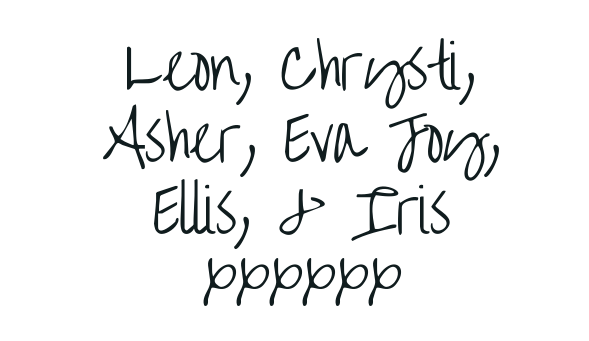 Leon & Chrysti Hedding
OM International
Carlisle, Cumbria
United Kingdom

Hey, . You're receiving this email because of your interest in our ministry or newsletter subscription. We value your support and aim to keep you updated on our latest news, prayer requests, and blog posts. To unsubscribe or modify your email preferences, please use the options below.