Key Coastlink Venue Renamed in Honour of
Long-Time Board Member

One of our most popular accommodation venues has been renamed as 'Roberts Lodge' in honour of Coastlink's longest-serving board member, Helen Roberts.

The renaming was made official at a ceremony held at the venue on Monday 3 July 2023, which was attended by Helen Roberts and her family, as well as Member for Gosford, Liesl Tesch MP, Coastlink's Board Members, staff, and residents and carers from the Lodge.
Partnering with Central Coast Conservatorium's
Music Therapy Program

We're proud to announce our partnership with the Central Coast Conservatorium of Music to facilitate a music therapy program for our clients.

The on-site sessions will be run from the Conservatorium's new purpose-built studio in Gosford, and as the Conservatorium is a registered NDIS provider, NDIS funding can be used.
The Mariners' #1 Fan

Long-time Coastlinker Jake took to the field to chat to Jason Cummings from the Central Coast Mariners, after their 2-0 triumph over Adelaide United in Gosford.
A Milestone Celebration

To celebrate Maureen's 90th birthday, our Aged Care Coordinator, David Gooley, presented her with some birthday flowers, and even stayed to share in a celebratory cupcake and a great game of bingo!
Even More Birthday Fun

Coastlinker Lisa had a great night out at Hotel Gosford as she celebrated her birthday with Coastlink staff and fellow residents from our Ability SDA Apartments in Gosford.
Meeting Whispering Jack

Julie, Lessa, James, Peter and Amy loved the chance to hear John Farnham's greatest hits at the 'Whispering Jack' tribute show. They even got to meet the show's star!
We Light Up the Night

Our Coastlinkers got to enjoy mesmerising art displays, light projections and music performances on their brilliant night out seeing Vivid Sydney.
Spotlight On: Corey Pollock
and our Community Access Program
We're shining a spotlight on some of our clients and the services that help them to live their lives, their way.

In this edition, we're getting to know Corey Pollock.

Corey is a participant in our Community Access Program, which helps people living with disability to get out in the community and enjoy recreational, social and sporting activities across the Central Coast, Newcastle and Sydney.

NDIS Price Guide and Support Catalogue 2023–24
The National Disability Insurance Agency (NDIA) has released its updated NDIS Price Guide and Support Catalogue 2023–24, effective from 1 July 2023.
Following an average 5.3% price increase for supports, plans for NDIS participants will be adjusted from 10 July and funding will be indexed to reflect recent price increases.
You can find the updated pricing on Coastlink's website.

Updated Aged Care pricing is also available for you to view on Coastlink's website.
Coastlink is committed to ensuring that any person or organisation using Coastlink's services or affected by its operations has the right to lodge a complaint, provide feedback or to appeal a decision of the organisation.

All concerns raised will be addressed in ways that ensure access and equity, fairness, accountability and transparency.
Any complaint/s made will not affect your level of service and will remain confidential if you wish it to do so.
You have the right to make a complaint to Coastlink via the Complaints and Feedback Form on our website, or by calling us on (02) 4321 1022.
Hi everyone,

It's been a busy few months in our organisation, and I'm pleased to be able to share a few highlights here with you.

One significant event was the ceremony we recently held to officially rename Coastlink Lodge to 'Roberts Lodge' in honour of our dedicated outgoing Board Member, Helen Roberts.

People like Helen are the lifeblood of our organisation, and it's only through this kind of commitment and vision that we're able to achieve our purpose: assisting individuals living with disability to live lives of choice, inclusion and opportunity.


Each and every day, our Board, Senior Management Team and staff members work together to ensure we can maintain our reputation as the Central Coast's most trusted disability and aged care provider.


On behalf of every member of the Coastlink community, I thank Helen for all she has done to grow and strengthen our organisation.


I was also happy to announce our partnership with the team at the Conservatorium of Music, who are now offering on-site music therapy sessions from a new purpose-built studio in Gosford.

We're keen to support any interested Coastlinkers who would like to attend these sessions, and as the Conservatorium is a registered NDIS provider, NDIS funding can be used.

You can find out more information about the program on The Con's website.

Living your way,
John Davis
CEO, Coastlink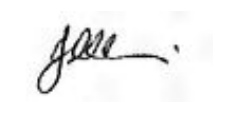 Coastlink
PO Box 759,
Gosford 2250


No longer wish to receive these emails?