Welcoming Dr. Muneeb Ilyas to Dermatology Associates!

Dr. Muneeb Ilyas, DO, is a double board certified, fellowship trained Mohs Micrographic and Cosmetic Dermatologic Surgeon. He is a fellow of the American Academy of Dermatology and a member of the American College of Mohs Surgery. Dr. Ilyas completed his Bachelor's Degree in Biological Sciences, with distinction, at the University of Alberta in Edmonton, Canada. He obtained his medical degree at Midwestern University in Arizona. During medical school, Dr. Ilyas undertook a year-long research fellowship with the department of Dermatology at the Mayo Clinic, where he was able to significantly contribute to the cutaneous oncology literature. Additionally, he also participated in numerous clinical trials on photodynamic therapy and skin cancer treatment at the Cleveland Clinic. He completed his internship at Lincoln Medical Center in the Bronx, New York. He served as chief resident during his Dermatology training at Larkin Palm Springs Hospital. Dr. Ilyas completed a dually accredited American College of Mohs Surgery and American Society of Dermatologic Surgery fellowship in Mohs Micrographic Surgery at Larkin Palm Springs Hospital and Hollywood Dermatology in south Florida. Dr. Ilyas will bring his special training, skills, and vast knowledge of Mohs Micrographic Surgery and general dermatology which will be an asset not only to our practice, but to our community. He will help us meet the many needs of the surrounding region, as he will be one of the very few fellowship trained Mohs surgeons in the Northern Shenandoah Valley region and the I-81 corridor. This will allow many of our patients who are in need of Mohs Micrographic Surgery to able to stay close to home for surgery and receive convenient and expert post-operative care.
Also called Mohs micrographic surgery
Used to treat skin cancer, this surgery has a unique benefit. During surgery, the surgeon can see where the cancer stops. This isn't possible with other types of treatment for skin cancer.
The ability to see where the cancer stops gives Mohs (pronounced Moes) two important advantages:
Mohs has a high cure rate.
Mohs allows you to keep as much healthy skin as possible because the surgeon only removes the skin with cancer cells. This is especially important when skin cancer develops in an area with little tissue beneath (e.g., eyelid, ear, or hand).
What is it like to have Mohs surgery?
If you have Mohs surgery, you'll see a doctor who is a trained Mohs surgeon. Most Mohs surgeons are dermatologists who have completed extensive training in Mohs surgery.
During Mohs surgery, most patients remain awake and alert. This means Mohs can safely be performed in a medical office or surgical suite. Only if extensive surgery is necessary would you be admitted to a hospital.
On the day of the surgery, your surgeon will first examine the area to be treated. You'll then be prepped for surgery. This includes giving you an injection of anesthetic. This injection only numbs the area that will be operated on, so you'll be awake during the surgery.
Once the anesthetic takes effect, the surgery can begin. The surgeon starts by first cutting out the visible skin cancer. Next, the surgeon removes a thin layer of surrounding skin. You're then bandaged so that you can wait comfortably.
While you wait, the Mohs surgeon looks at the removed skin under a microscope. The surgeon is looking for cancer cells. If cancer cells are found, you'll need another layer of skin removed.
This process of removing a thin layer of skin and looking at it under a microscope continues until the surgeon no longer sees cancer cells.
Once cancer cells are no longer seen, your surgeon will decide whether to treat your wound. Some wounds heal nicely without stitches. Others need stitches. To minimize the scar and help the area heal, some patients require a skin graft or other type of surgery.
If you need wound treatment, your Mohs surgeon may treat the wound that same day. Some patients with a large wound are referred to another surgeon for wound treatment.

When is Mohs surgery recommended?
Most Mohs patients have a common type of skin cancer like basal cell carcinoma (BCC) or squamous cell carcinoma (SCC). Mohs is usually recommended when a BCC or SCC:
Is aggressive or large
Appears in an area with little tissue beneath it (e.g., eyelid, nose, ear, scalp, genitals, hand, or foot)
Was treated and has returned
Mohs is also used to treat some rare skin cancers like DFSP, extramammary Paget's disease, and Merkel cell carcinoma.
Can Mohs treat melanoma?
Yes, dermatologists occasionally recommend Mohs for treating melanoma, the most serious type of skin cancer. Mohs is only used to treat an early melanoma, and it must be a type of melanoma called lentigo malignant melanoma. This type of melanoma stays close to the surface of the skin for a while.
When treating melanoma, the surgeon uses a modified type of Mohs surgery called slow Mohs. It's called slow because the patient must wait longer for the results. It's not possible for the surgeon to look at the removed skin and know right away whether it contains cancer cells. More time is needed.
If you have slow Mohs, the surgeon will remove the visible skin cancer and a bit of normal-looking skin around it. You'll then be bandaged and sent home.
Most patients return the next day. It's then that the patient learns whether more skin must be removed or the wound can be closed. Again, some wounds are left to heal on their own.
Who is Mohs recommend for?
No matter what type of skin cancer you have, Mohs is only recommended for certain patients. You must have one skin cancer or a few skin cancers that are very close together.
Mohs patients have good results
Having any type of surgery can be scary. If your dermatologist recommends Mohs, you can take comfort in knowing a few facts. Mohs has a high cure rate. Your surgeon will remove the least amount of skin needed to treat the cancer.
What to expect during Mohs surgery?
Use this infographic to learn what to expect during Mohs surgery.

1) The visible tumor and a thin layer of surrounding skin are removed.
2) The tissue is examined under a microscope to see if any cancer cells remain at any of the edges.
3) If any cancer cells remain, additional skin is removed and examined under the microscope.
4) This process continues until no more cancer cells are found at the edges.
(Article taken from the American Academy of Dermatology Association)
Tolerance Control Soothing Skin Recovery Cream

A light daily cream that soothes redness and feelings of tightness and heat from dry skin to restore comfort.


Tolerance Extremely Gentle Cleanser

Ultra-gentle, no rinse gel cleanser that removes make-up, dirt, and oil from face while soothing skin.

Topix Brightening Pads

This cosmetic, non-drug formulation combines botanical skin tone enhancing ingredients with protective antioxidants to brighten and soothe skin.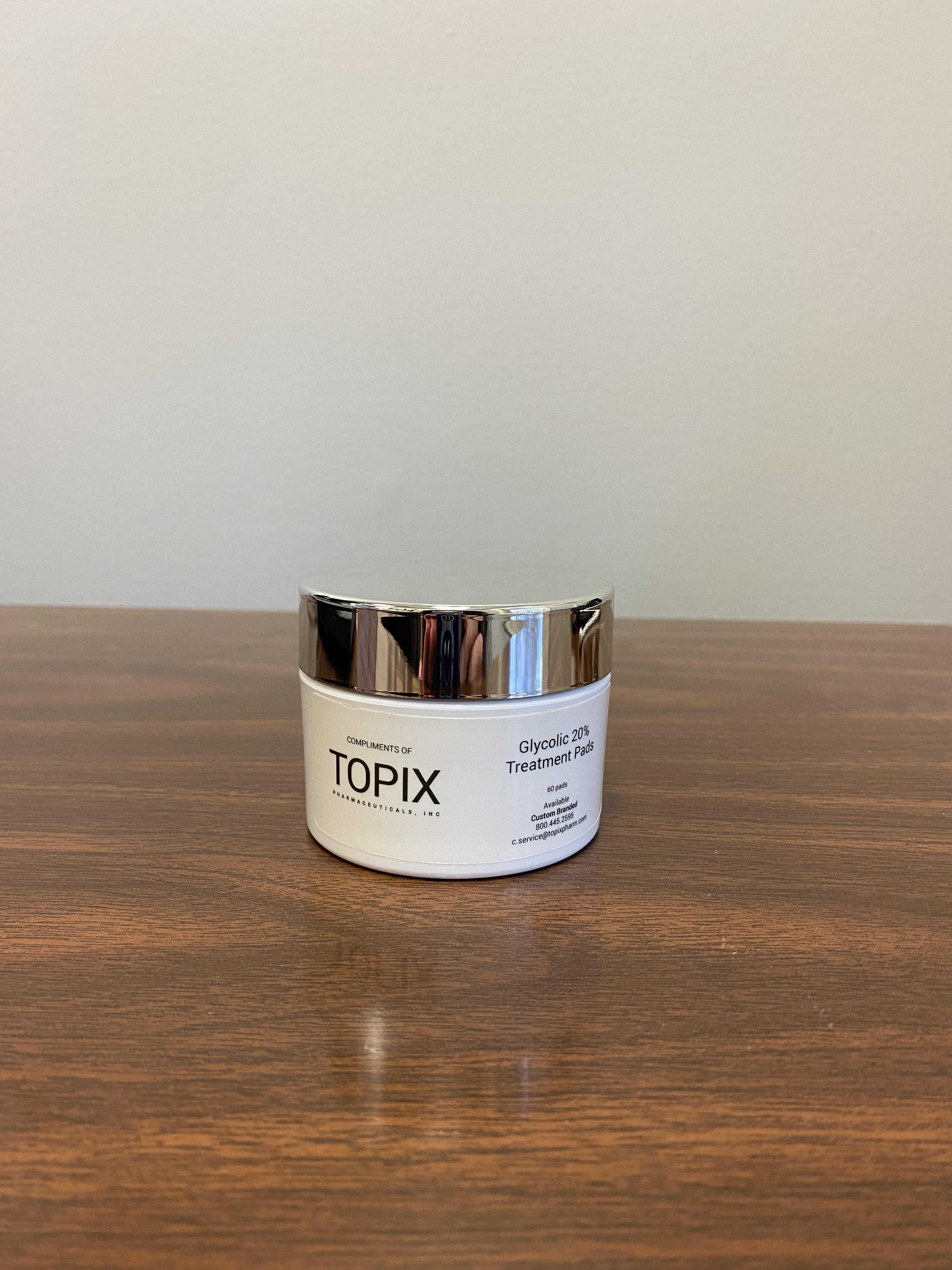 Glycolic Resurfacing Peel Pads
Convenient and easy to use while they gently exfoliate, moisturize, and assist in the removal of excess oil and residue on the skin.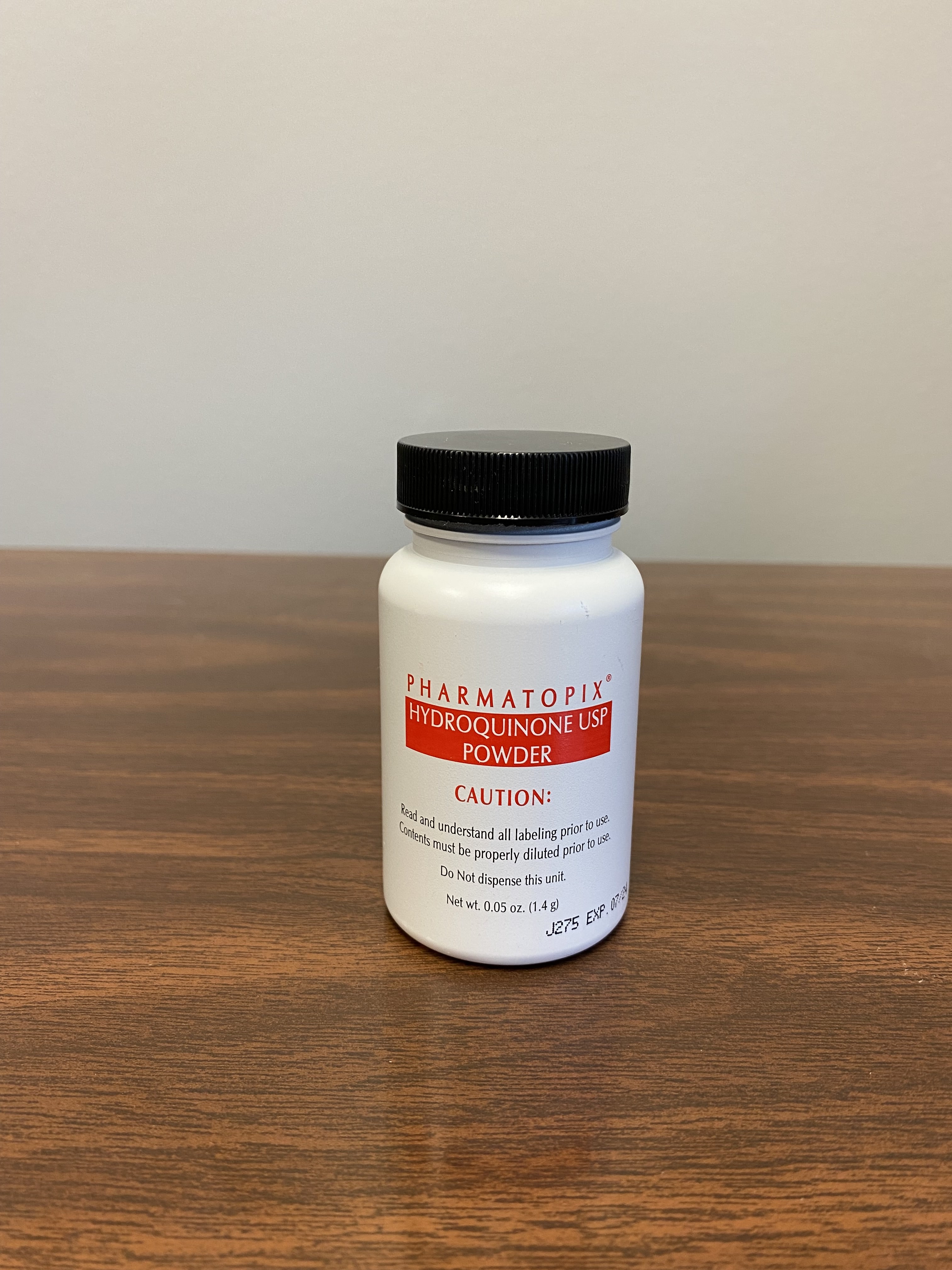 Hydroquinone USP Powder
To be used with Topix Brightening Pads to lighten skin tone, protect from sun damage, and lessen redness and irritation.
Dermatology Associates, Inc.

[email protected] Winchester
United States of America

You received this email because you subscribed to our newsletter.