Fall is almost here and this year that means hopefully not having as many triple digits in our forecast! We are celebrating the season change with some of our favorite shellfish; Maine Lobster and Ultra Colossal King Crab (no joke these are monster sized)! Not to mention our head on Gulf Coast Shrimp, Lobster Meat and Soft Shell Crab! Come on down and give us a "Shell Yeah!" for the Fall!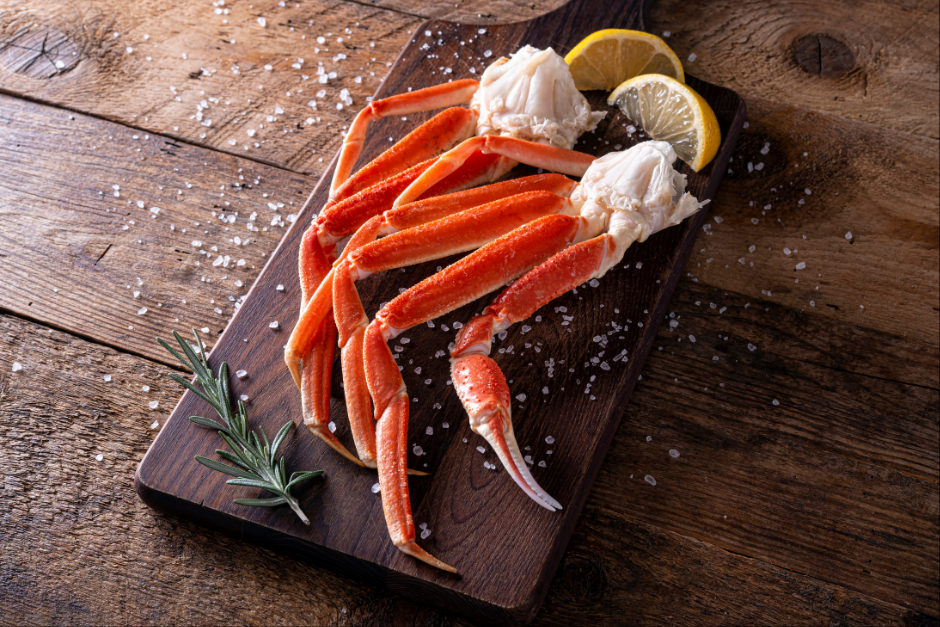 Snow Crab Clusters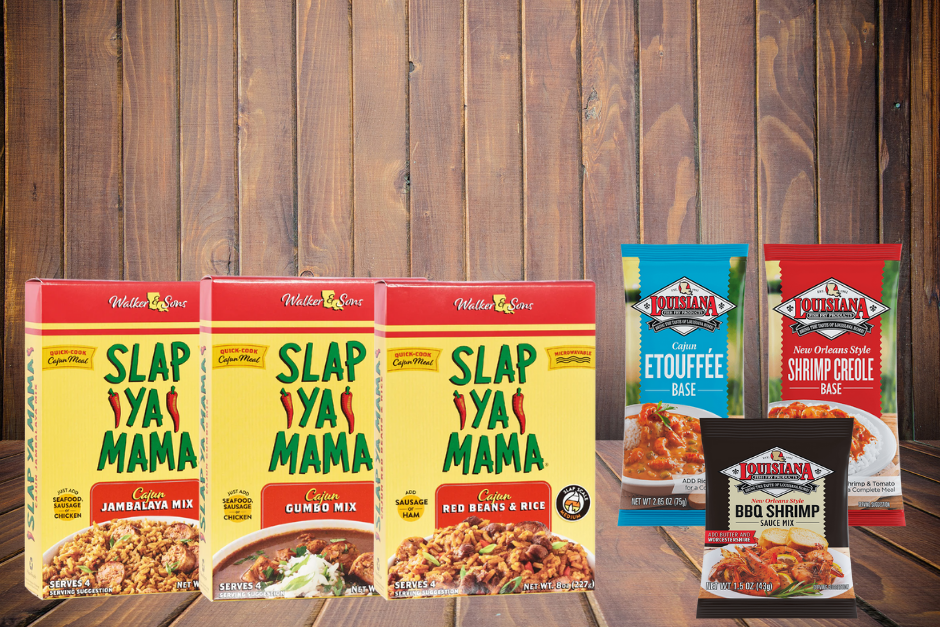 Sides/Bases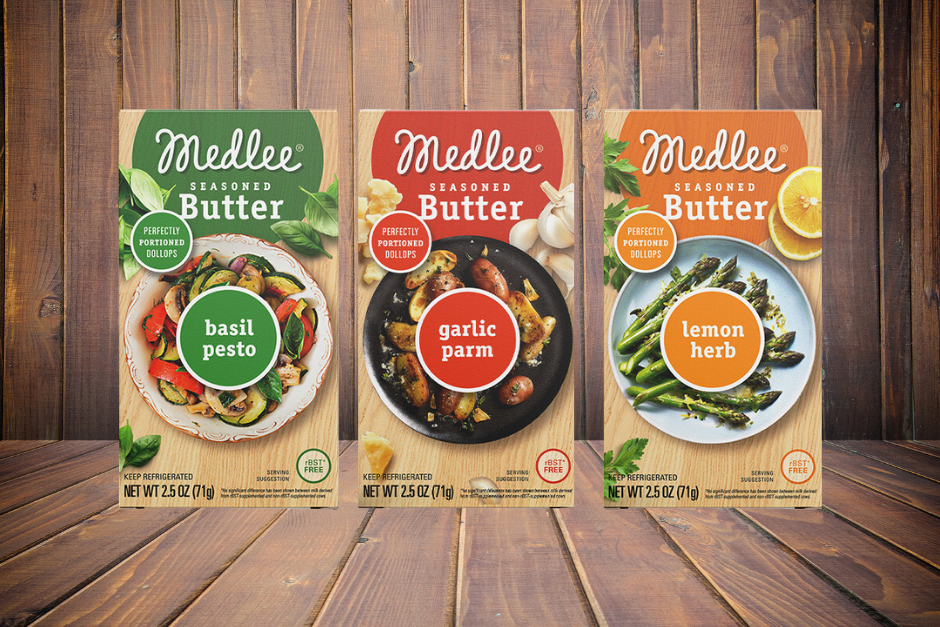 Medlee Butter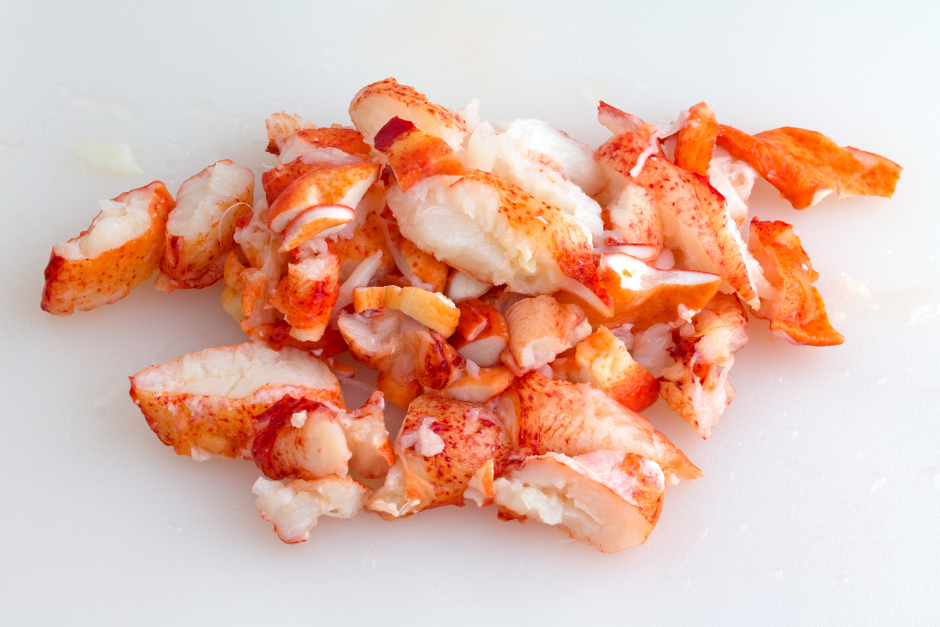 Lobster Knuckle and Claw Meat -2lb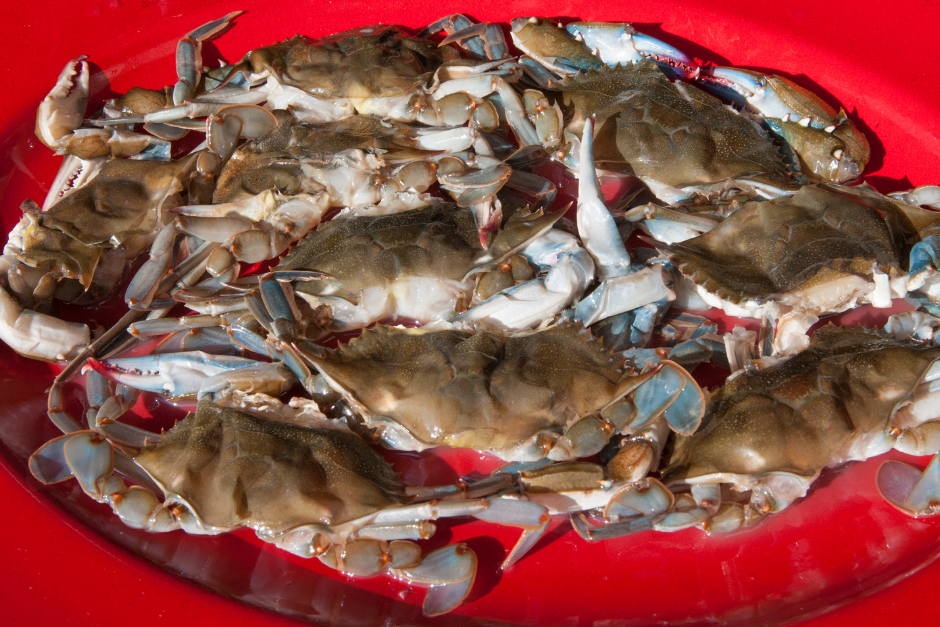 Soft Shell Blue Crab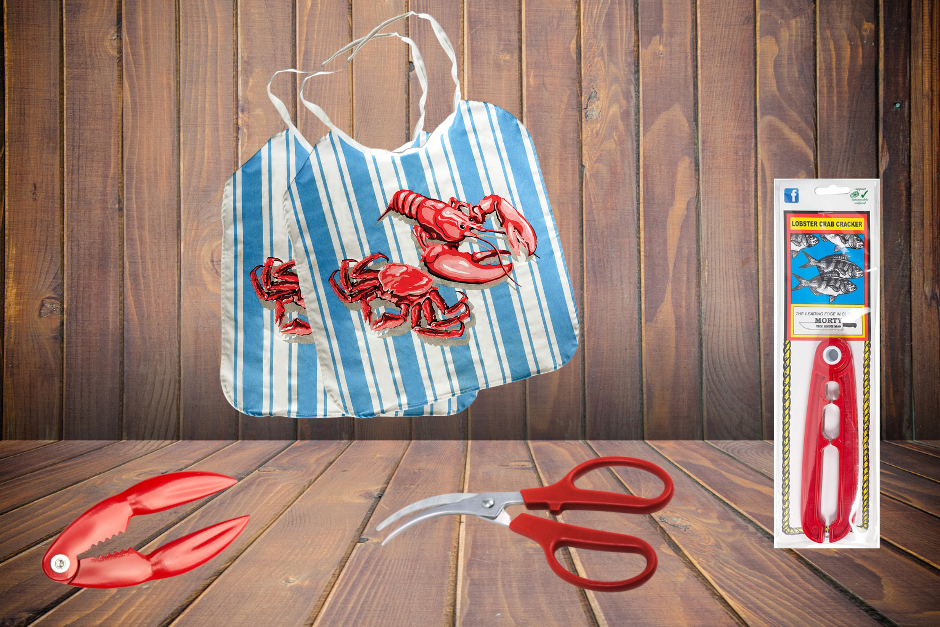 Shellfish Accessories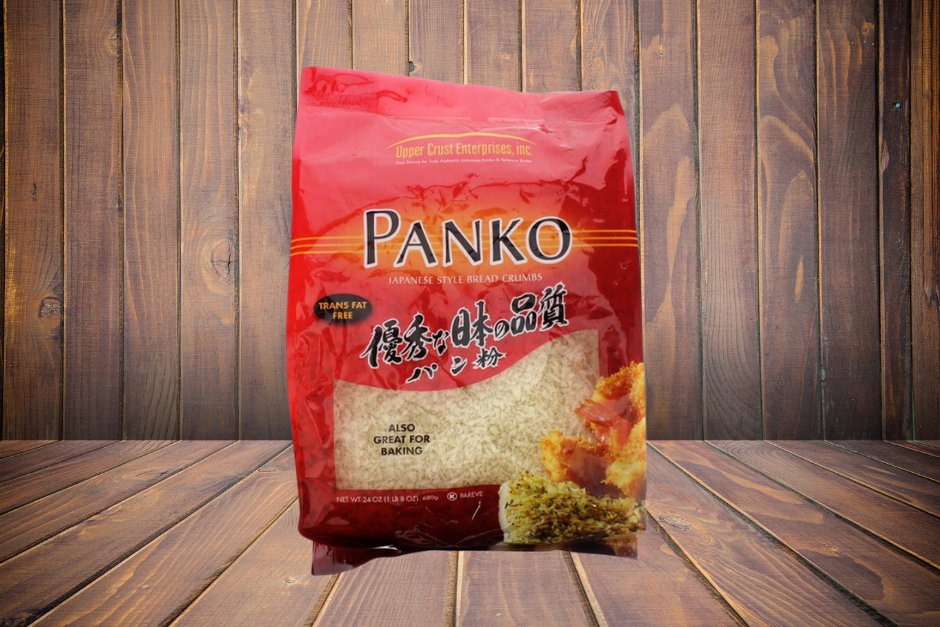 Panko Bread Crumbs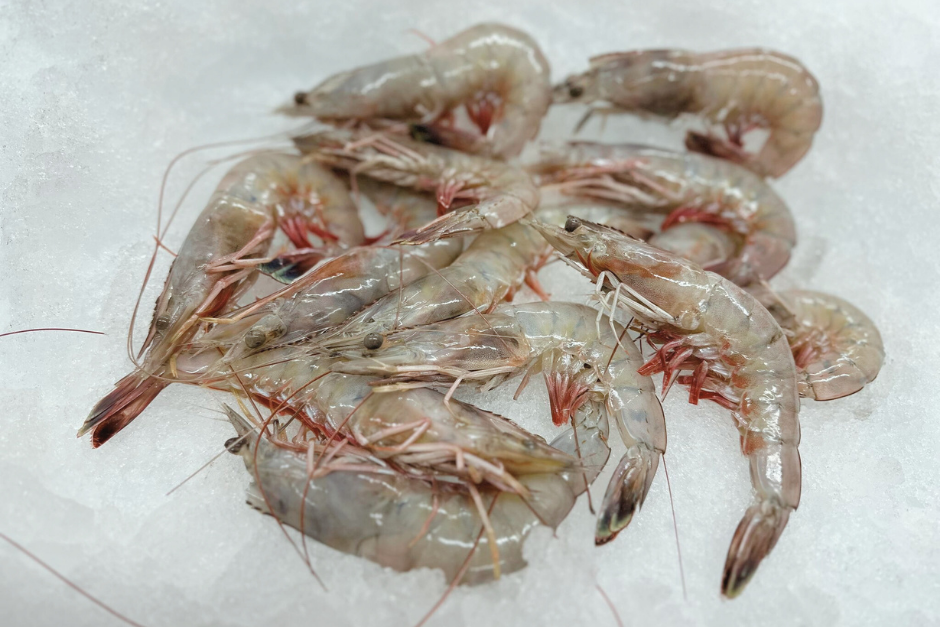 Frozen Gulf Coast Shrimp 9/12, Head On
Groomer's World Famous Gulf Coast Ceviche
Fresh Homemade Crab Cakes
Dock. Door. Delivery.
Seafood Delivery!
Groomer's Seafood Is Committed To Your Safety.
We are 3rd party audited to ensure the highest standards and we also offer contact free curbside and delivery services.
Ordering is an easy 3 step process
Select Your Catch Level
We offer 3 Catch Levels, Crews, Cook, & Captain. Think of these like a nautical spin on Silver, Gold, & Platinum packages. Each level offers more and more options for you to choose from to make your very own Custom Catch.
Build Your Catch
We offer 4 packages sizes. Choose from 8, 16, 24, or 32 servings and then begin to pick from any of the listed items on your catch. How you mix and match is totally up to you, so have fun with it! Don't forget, larger packages have bigger discounts!
One Time Catch Or Subscription Catch
Our Custom Catch option allows you to make a one time purchase or to subscribe for extra savings. Subscription intervals are offered in 4, 6, and 8 week intervals.
Extra Creamy Lobster Mac and Cheese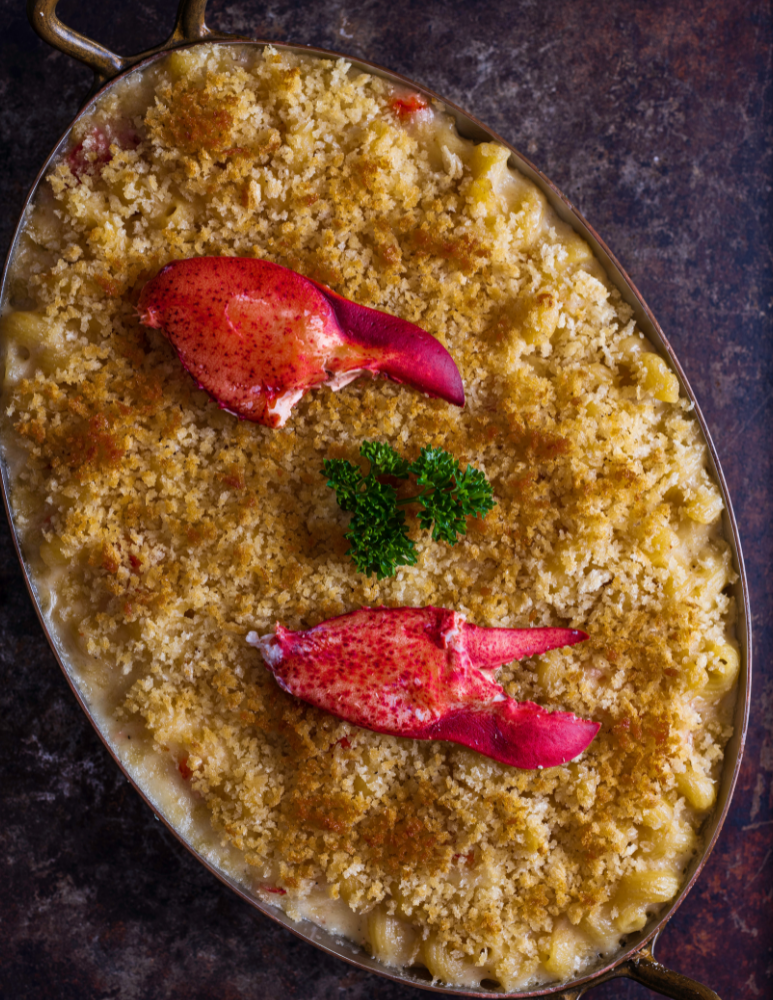 Ingredients
8 ounces lobster meat cooked, chopped, about 2 cups
16 ounces dry pasta cavatappi, penne or shells
⅓ cup butter
⅓ cup flour
1 teaspoon onion powder
½ teaspoon dry mustard powder
½ teaspoon salt or to taste
¼ teaspoon Old Bay Seasoning
¼ teaspoon black pepper to taste
2 ¾ cups milk
½ cup light cream
2 cups sharp cheddar shredded
1 ¼ cups Gruyere cheese shredded, or swiss cheese, mozzarella, or havarti
½ cup fresh parmesan cheese shredded
Topping
½ cup bread crumbs
2 tablespoons butter melted
2 tablespoons parmesan cheese grated
1 teaspoon parsley chopped
Instructions
Preheat oven to 400°F. Grease a 9x13 pan.
Combine topping ingredients in a small bowl. Set aside.
Cook pasta al dente according to package directions. Drain and run under cold water and set aside.
While pasta is cooking, melt butter over medium heat in a saucepan. Stir in flour and seasonings and cook 2 minutes.
Combine milk and cream. Add to the flour mixture a little bit at a time whisking in after each addition. The mixture will be very thick at first but will smooth out as you continue adding liquid.
Once all of the liquid is added, bring the mixture to a boil. Reduce heat and simmer 1-2 minutes or until thickened while whisking.
Remove from heat and stir in the cheeses whisking until the sauce is smooth and melted.
Combine the sauce and the pasta. Gently stir in half of the lobster meat and spread into the prepared pan.
Add remaining lobster meat on top and sprinkle with the topping mixture.
Bake 20-25 minutes or until bubbly and topping is browned. Do not overcook.
Mahi Mahi w/ Lemon Garlic Cream Sauce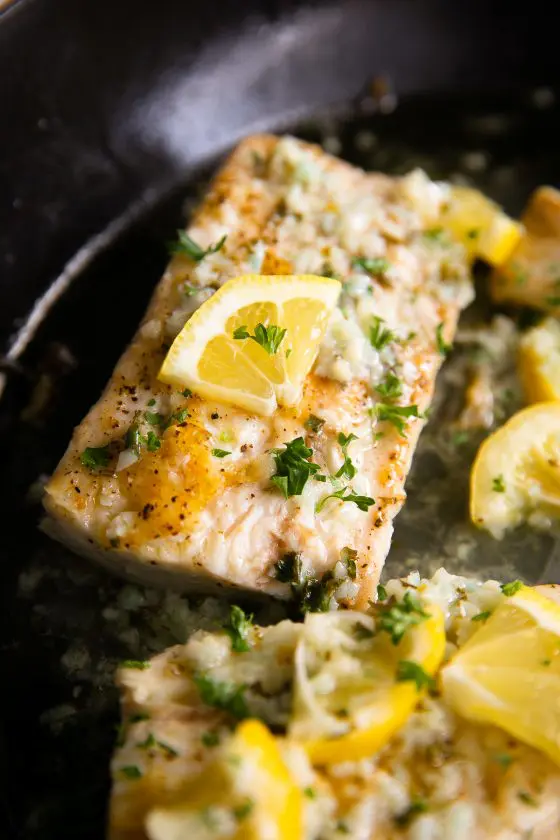 Ingredients
Fish
Spice Rub
3 tablespoons flour
1 tsp EACH garlic powder onion powder, salt, paprika
1/2 teaspoon pepper
Lemon Garlic cream sauce
3 tablespoons minced shallots
3-4 cloves garlic minced
1 1/4 cups low sodium chicken broth
1/2 cup heavy cream
1 tablespoon cornstarch
1/2 tsp EACH dried parsley dried thyme
2 tablespoons lemon juice more or less to taste
salt and pepper to taste
Garnish
Instructions
Mix together all of the Spice Rub ingredients in a medium bowl. Pat mahi mahi dry and rub spices into the fish.
Melt 1 tablespoon butter in 2 tablespoons olive oil over medium-high heat in a large heavy bottom skillet. Once hot, add fillets, turn heat down to medium and cook approximately 4 minutes, flip fillets over, then cook an addition 2-4 minutes to your liking (it will depend on thickness,; mahi-mahi should reach an internal temperature of 137°F). If fish is browning too quickly, then turn down the heat. Remove mahi mahi to a plate and tent with foil.
If needed, drain oil from skillet so you are left with about 1 tablespoon oil. Add shallot and sauté while scraping up the drippings for 2 minutes or until softened. Add garlic and sauté 30 seconds.
Whisk chicken broth with cornstarch and add to skillet along with heavy cream, lemon juice, thyme and parsley. Simmer until reduced by half and slightly thickened, about 4-5 minutes. Season with salt and pepper to taste (I use about ¼ teaspoon each) and add additional lemon juice if desired.
Nestle mahi mahi fillets back into the skillet and spoon sauce over the fillets. Garnish with fresh chives and/or parsley (optional). Serve immediately with rice, mashed potatoes or pasta.
Broiled Mussels With Garlic Bread Crumbs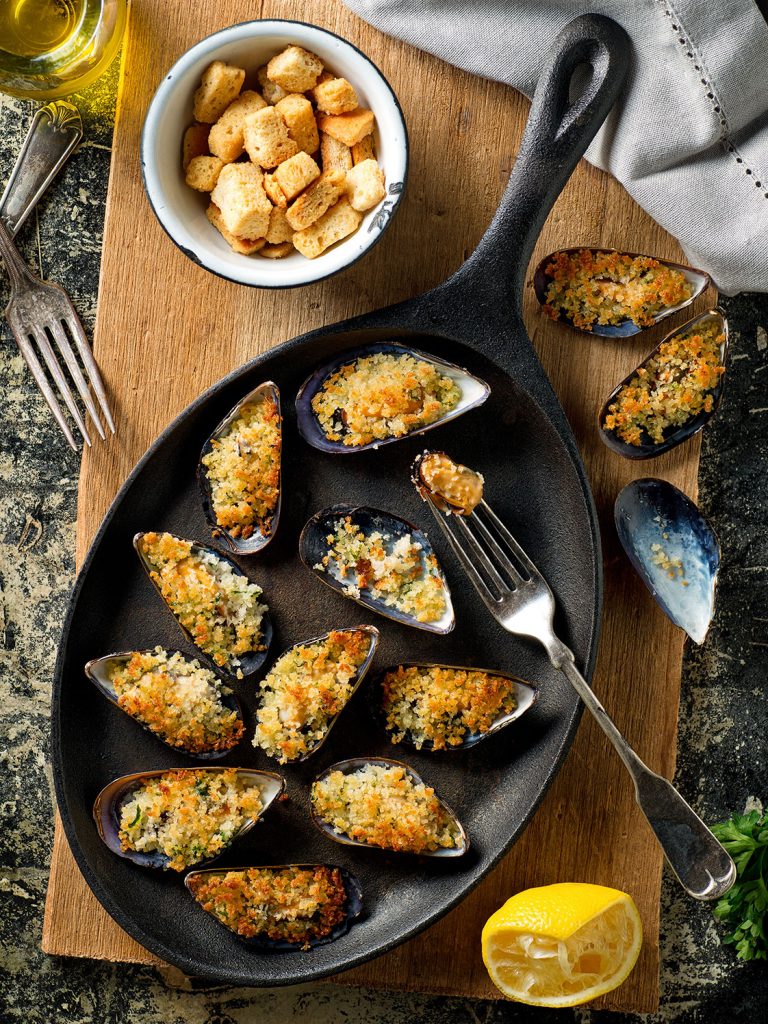 Ingredients
3/4 cup water
2 pounds black mussels scrubbed
2 tablespoons unsalted butter
2 tablespoons extra-virgin olive oil
1 garlic clove finely minced
3 cups coarse bread crumbs
3/4 teaspoon grated lemon zest
1/4 teaspoon dried hot red pepper flakes or to taste
2 tablespoons fresh flat-leaf parsley chopped
Salt and pepper to taste
Instructions
Bring the water to a boil in a large pot. Add the mussels, and cover and cook over high heat until the mussels open (approximately 4-5 minutes).
Discard any mussels that do not open, and transfer opened mussels to a plate.
When cool enough to handle, loosen the meat slightly from one half of the shell and discard the empty half. Remove the beard – the little fibrous tuft that looks like seaweed – from the straight side of each mussel. Pour the wine from the pot over the mussels and set aside.
Combine the oil and the butter in a small skillet over medium heat. When the butter has melted, add the minced garlic and cook until tender.
Place the bread crumbs in a large bowl, then pour the melted butter mixture over the bread crumbs and Add in the grated lemon zest, red pepper flakes, chopped parsley, and salt and pepper. Toss to coat.
Top each mussel with the bread crumb mixture, then broil in a preheated broiler for 2-3 minutes.
Enjoy!
3rd Generation Fishmonger
Blake Groomer
9801 McCullough, San Antonio
Texas 78216 United States