Welcome, following our May News Letter here is the second installment of our 'meet the NZBEF board' and somet more information highlighting some of the benefits on offer to NZBEF members. 

Board Member
Andrew Baines
Andrew is President & CEO of Exemplar Global. Graduating from Dundee University in Scotland with an Honours Degree in Microbiology, Andrew worked in technical roles in the dairy food industry for eight years before emigrating to New Zealand. He has had a career spanning over 20 years in auditing. This includes senior leadership positions in both technical and business development roles, whilst also gaining an extensive grounding in compliance and conformity assessment in the food and primary sectors.
Andrew served for about 10 years on the Board of Directors of RABQSA. In 2015, Andrew joined ASQ (American Society for Quality) as Managing Director of ASQ Global, responsible for all operations outside the USA. As Exemplar Global's "sole member" Andrew continued to serve on the Board until accepting the CEO position in 2016. Andrew joined the Board of NZBEF in 2022.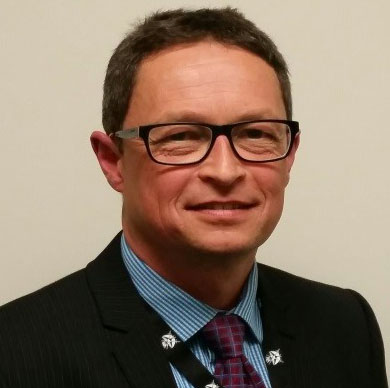 Board Member
Jeremy Cox
Jeremy Cox joined the NZBEF board in May 2019. Jeremy works for the NZDF and is Director of Defence Excellence – A portfolio consisting of Organizational Excellence, Innovation and Continuous Improvement (CI) overseeing a performance excellence program across the NZDF.
Jeremy initially trained as an Avionics Engineer in civil aviation in the UK and later emigrated to New Zealand in 2003, rapidly rising through Maintenance Management in his 25 years in the airline industry both in the UK and NZ, achieving an executive MBA and is a certified lean six sigma process improvement expert, whilst leading and managing teams of up to 450 staff in various roles to General Manager level.
In the last 13 years he has worked on numerous contracts in a variety of industries, including; Flight Simulators, Cable Manufacturing, the Canterbury District Health Board, and now at NZDF implementing large scale projects through effective project management, change management, and lean process improvement methodologies.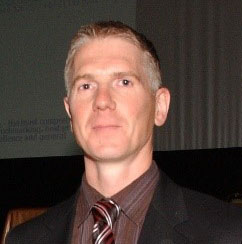 Board Member
Dr. Robin Mann
Dr Robin Mann is Head of the Centre for Organisational Excellence Research, Massey University, New Zealand, Chairman of the Global Benchmarking Network, Co-Founder of BPIR.com Limited – a best practice website resource, Founder of the International Best Practice Competition and Organisation-Wide Innovation Award, and Founder of the TRADE Best Practice Benchmarking Methodology which was initially developed for the New Zealand Benchmarking Club.
The TRADE methodology is the cornerstone of the Dubai Government Excellence Program's "Dubai We Learn" initiative whereby Robin has overseen 35 benchmarking projects since 2015. Robin serves as a Business Excellence Advisor to many countries and has recently served as a technical coordinator for the Abu Dhabi Government Excellence Award and Mohammed bin Rashid Government Excellence Award. Dr Mann is originally from the UK where he obtained his PhD in TQM at Liverpool University in 1992.
He is currently overseeing a research project involving 30 countries to understand how the design and deployment of business excellence initiatives impact on nation building.
NZBEF Membership Benefits
Your membership presents the opportunity for discounts on a number of courses endorsed by the NZBEF.  For ful details of course duration and cost please click this link.
Excellence
Organisational/Business Excellence Evaluator Training
Organisational Improvement Criteria Overview

Benchmark For Excellence Certification Course
Projects
Project Auditing
Effective Projecy Management

Project Management ROI
Quality
ISO Audit Manager

ISO Lead Auditor

ISO Internal Auditor

Return on Investment
ROI Practitioner/Certification

Measuring the Success of Employee Engagement

Measuring ROI in H&S

Measuring ROI In Healthcare
Measuring ROI in Public Sector/Non Profits
Measuring ROI in Marketing
Measuring ROI in Coaching
Measuring the ROI in Organisational Development
Measuring ROI in Leadership Development
Your membership presents the opportunity for discounts on a range of consulting services endorsed by the NZBEF.  For ful details of course duration and cost please click this link.
HR Capability/Consulting Advise

ROI Evaluation: Designing Programs for Success

Ensuring successful transfer of learning using the ROI Methodology's design thinking approach 
Assessments and Auditing
Online Strategic Assessments
Baldrige AssessmentsBaldrige and Organisational Assessments
ISO 9004 – Sustaining Business 1-day Success Assessment 
ISO Certification & 2nd Party ISO Audits 
EFQM/Hybrid Models Assessments
New Zealand Business Excellence Foundation
PO Box 331-658, Takapuna 0740
New Zealand
You received this email because you signed up on our website or joined our mailing list.
Unsubscribe