Thank you SO much for the overwhelming response to the release of My Temptation. We are absolutely thrilled to share that My Temptation reached the following on the Amazon charts:

#1 in Australia
#1 in Canada
#2 in the USA
#3 in the UK
Absolutely unbelievable! It's always super nerve-wracking releasing a brand new series with all new characters but you guys do NOT disappoint and we're so grateful for your loyalty to Tee's books.
Haven't got your copy yet? Check out the options available below!
My Temptation is available for every kind of reader!
NEW KINGSTON LANE MERCH!

Finished My Temptation and already wishing you could move to Kingston Lane? Show your love with our latest merchandise products with more to be added in the coming weeks!
JOIN TEE AT HER SYDNEY MINI RELEASE PARTY!

This upcoming Wednesday, we will be celebrating My Temptation being live with a signing and Q&A hosted by Dymocks Sydney! It's part of their Books In Bars events and the coolest part? It's at a venue called Henley's Bar! We can't wait!

PLUS! Enter our giveaway to win tickets to the event.
Currently running on Tee's @tlswanauthor social accounts!
There are plenty of upcoming opportunities to get your beloved books signed and to have a cuddle with Tee at a signing!
You can see our next three below and view our other future events HERE.
RARE Florence, IT

September 23rd 2023 - SOLD OUT

Love On The Beach,
Gold Coast, AUS

February 24th 2024
- SOLD OUT


Readers Take Denver, USA

April 18th-21st 2024 - SOLD OUT
Heading to an event? Join the Swan Squad Signings Facebook group to discuss, meet other attendees and plan your day! - Join here!
NEW PRE-ORDER SYSTEM COMING!
We're super excited to be bringing you a new way to pre-order for upcoming signings*! The system is currently being set up and is almost ready to go!
You can expect to see the pre-order options for Love On The Beach and Readers Take Denver up on the website early this week!
*Please note that there will be no pre-orders for RARE Florence. Attendees wishing to meet Tee will need to order from Amazon ahead of the event and bring their books with them.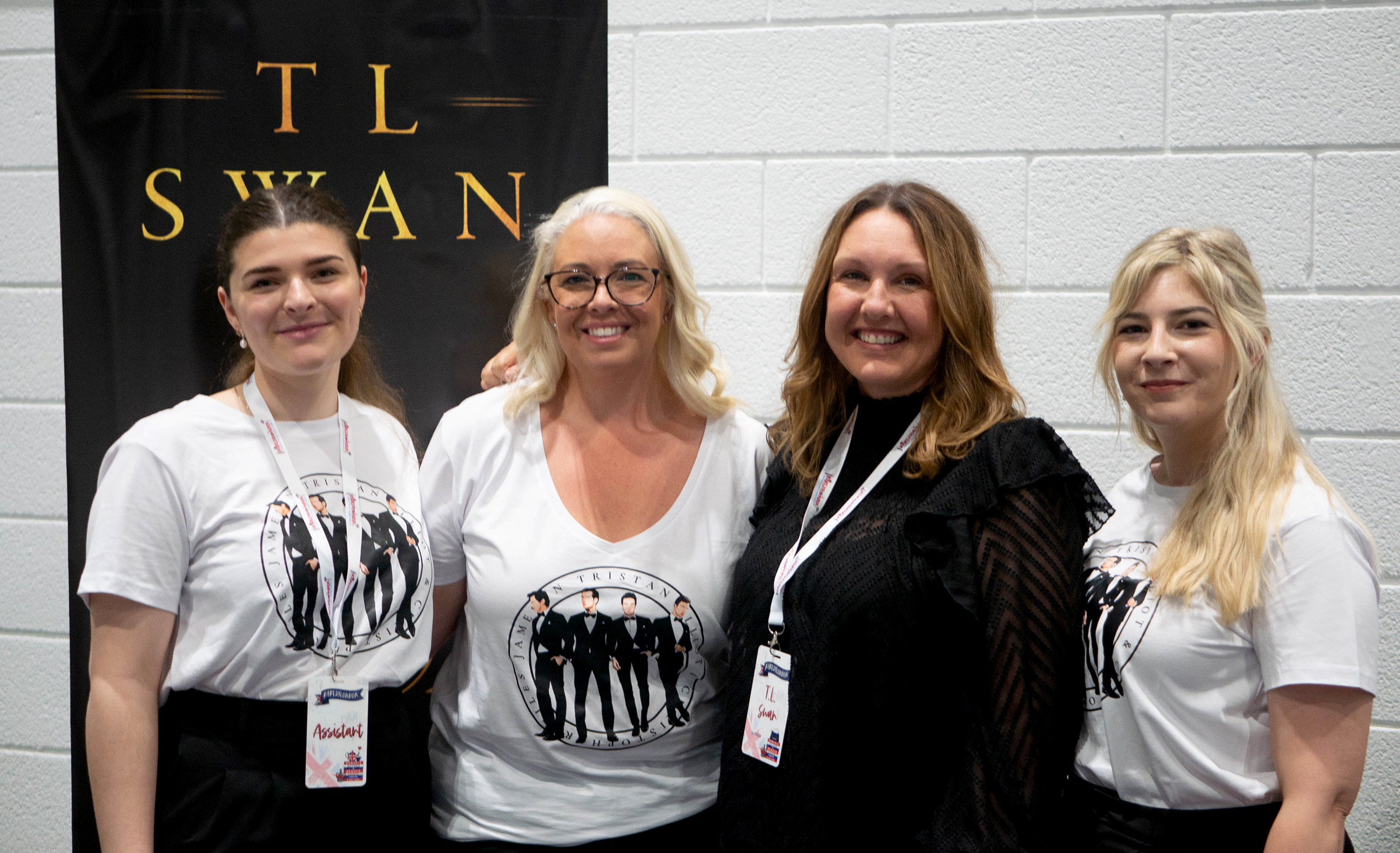 THANK YOU UK READERS!
We had the most incredible time in London at the start of July for RARE! Everyone was so welcoming and it was so wonderful to meet so many new and familiar faces. Check out our blog post on the website for the full wrap up of the event!
THE CYGNETS TAKE LONDON!
What an amazing afternoon we had in Canary Wharf with Tee's Cygnets!
For those who don't know, Tee runs an author mentoring group on Facebook and during our visit to London, we held a private event for these incredible authors to meet and chat all things writing followed by a Q&A with Tee.
Have a read of our full write up of the event below!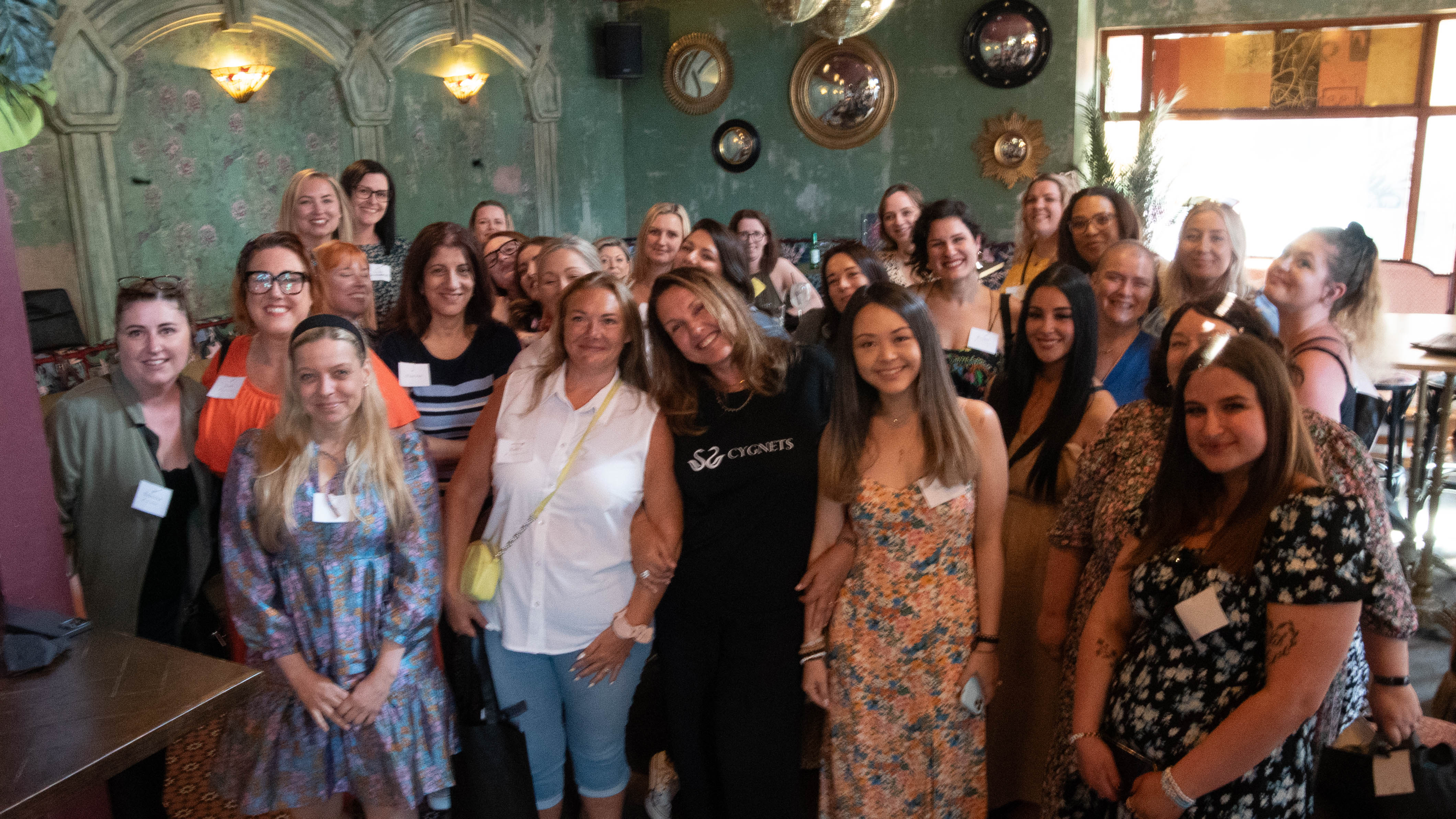 THE ITALIAN IS ON IT'S WAY!

We want to apologise for the delay on The Italian audiobook. We know a lot of you are waiting for it!

Due to the team being away overseas, there have been some delays. The audiobook is currently with our beta listeners and once adjustments have been made, it will be available for your listening pleasure! We're so excited for your to hear it.
THE DO-OVER NOW LIVE IN CZECH!

As of the August 18th, The Do-Over can now be read in Czech! How gorgeous does the translated cover look!?
GERMAN TRANSLATIONS

The Do-Over is on its way VERY soon!

SPANISH TRANSLATIONS

The Italian & Our Way will be here any day now.

MY TEMPTATION

The German translation is currently being worked on.
Name: Jaanu Varma

Social Handle: @jaanuvarma_23

Favourite Book: Destroy Me by Tahereh Mafi

Favourite T L Swan Book:
Dr. Stanton

What book got you into reading?
The Boss Man by Vi Keeland

Who do you normally discuss your reading with? My book club friends
What's the most amount of books you've read in a year? 196
Have you met any of your favourite authors? If so, who? Michelle Heard
What are your favourite tropes? Enemies to lovers
What books are you most looking forward to reading this year? Maybe one day
What books are currently on your TBR? That's a never-ending list!
What was your favourite read of 2022? The Do-Over by T L Swan
| | | |
| --- | --- | --- |
| Are you our next reader of the month? Submit your info! | | |
Hii!!
OMG, I can't believe it's been almost 2 months since I last did one of these! So much has happened!!! Where do I even start!?...
I had the most amazing dream trip to Europe with my family. I still can't believe I was even able to go on this trip - it's all because of you guys!
It was so nice to spend so much time with my loved ones and create memories that will last us a lifetime. Polignano a Mare in the Puglia region was my favourite part of the adventure - the people, the scenery, the culture - it was all an absolute dream!!!!
Half way through the trip we had London RARE! Ahh!! Everyone there was so sweet and I loved meeting every single one of you! I hope you all had the best time and enjoyed every minute of the day!! It got so hot and sticky but the energy and love from you all never faltered!
I also got to meet so many of my UK Cygnet girls! We spent an afternoon by a gorgeous wharf in London and got to talk all things writing whilst sipping margaritas - the good and the bad!! Honestly, the talent that was in that room with me was so inspiring. You guys are so lucky to have so many amazing books coming your way from all these new and established authors...
Coming back to Australia was looooong and hard. It was never going to be easy ending a trip like that! But I'm SO excited that I had something else to look forward to with my new release being here SO soon (of course I'm incredibly sick to the stomach about it as always too...)
I really hope you all love My Temptation and the new world of Kingston Lane. It was a hard one to write - I rewrote it at least 6 times!!! But I love Henley James and Juliet Drinkwater so I hope you fall in love with them as well.
Next month, I'm back on that long and never-ending plane ride all the way back to Europe - but it'll be worth it because I get to meet more of my readers at RARE Florence!!! I'm so excited to see you all. I LOVEEE Italy so much!
There's so many exciting things coming up and I'm busy writing away to try and get these stories to you quicker! I have so much in store for you all...
Fingers crossed you enjoy the new book and I'll see you guys next month! EEK!!
All my love,
Tee xoxox


SWAN HQ

1/18 Manning St, KIAMA
Australia

You received this email because you signed up on our website or made a purchase from us.