The first time I laid eyes on Henley James, I was mesmerized.

The chemistry between us was like nothing I'd ever felt.
Impeccable suit, dimpled smile. He was charming and gorgeous, sophisticated, and suave.
He gave me his business card and asked me to call.
His dating game was strong, I was gone from his first smile and I'd love to tell you our date was a raging success . . .but it wasn't, far from it.
I decided right there on that day that Henley James and I would forever be mortal enemies, I would never think of him again.
Three years later I bought my dream home and am so excited to meet my neighbors, that is, until I do.
Oh no! What are the chances?
It's him. Still single, still the hottest man alive . . . and still obnoxiously sarcastic.
He saunters around, wearing next to nothing and refuses to close the blinds while undressing at night…. Not that I ever look, of course.
I will not let myself think of him at all costs…..it could be my sanity.
My Temptation is a nightmare.
We're so excited that the cover for My Temptation, along with its blurb, has now been revealed!
My Temptation is the first book in Tee's new Kingston Lane series and we can't wait for you to meet her new characters, Henley and Juliet.
The book will be released on August 29th and you can preorder your copy on Amazon at the link below!

Want a signed copy? You can preorder your signed copy via our website, however, occasionally there are delays in receiving the stock on a new release. If you're a Kindle reader collecting physical copies, this could be a good option!
COMING SOON!
miles COLOURING BOOK!
We are soo ecstatic to be able to finally let you in on our secret project that's been going on at Swan HQ! 
T L Swan will be releasing an official companion colouring book for The Miles High Club series featuring illustrations of all your favourite scenes across all 4 books!
It's still in development but we LOVE it so far! Pre-order and official release dates for this are still TBC.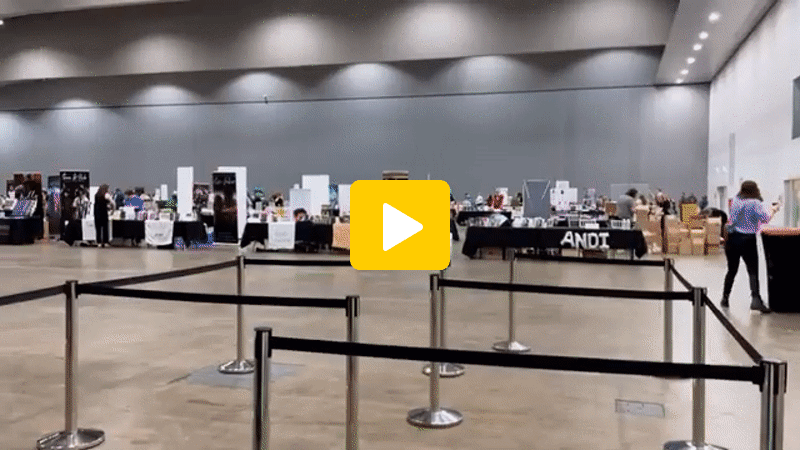 MELBOURNE RARE RECAP!
Check out our recap of Swan HQ's trip to Melbourne for the RARE signing! We had the best time and felt so lucky to meet so many incredible readers and supporters of Tee!
You can also check out our blog post and photo album from the event at the link below too!
AVAILABLE NOW!
SERIES BUNDLES
In our online store, we now have 'series bundles' available in our classic and original paperback copies. These bundles come at a slightly discounted rate and are a great choice for those looking to try out a new series or collect physical copies of your favourite series.
Check them out below!
Occasionally books are slightly damaged during shipment and we are unable to sell them as 'brand new'. We've decided to add them to our website at a discounted price for our readers who may not be too fussed about a slightly imperfect copy!
Check out what stock we have available at the link below and keep checking back every now and again as we will add more stock as required.
Did you see the Miles Wedding invitations that went out at random during marketing for the Miles Ever After epilogue? Did you find yourself wishing you had received one? Well, good news!! 
We had a lot of people request their own copy and decided to tweak the design and add it to the website. You can now grab your own invitation to display alongside your Miles High Club books. It's a perfect little piece of memorabilia for your bookshelf. Check it out below!
NOTICE: ONLINE STORE CLOSURE
The Swan HQ office will be closed between June 22nd and August 1st due to overseas signings and holidays. The online store will still accept orders however, please be aware that orders placed during this time will not be packed until the office reopens.
The most recent clothing preorder closed on May 17th and the next one will be closed and sent off to our printers once we return in August.

READER OF THE MONTH
Name: Somiya Tiwari
Social Handle: @somiyatiwari25
Favourite Book: Pride and Prejudice by Jane Austen
Favourite T L Swan Book: The Stopover and Mr. Masters
What book got you into reading? I was in class 7 and I read Twilight for the first time. It was the first book that I'd read. That's what got me into reading.
Who do you normally discuss your reading with? I discuss it with my sister and with my best friend.
What's the most amount of books you've read in a year? 60+
Have you met any of your favourite authors? If so, who? No
What are your favourite tropes? Billionaires, Marriage of Convenience and Fake Date
What books are you most looking forward to reading this year? The Bonus by TL Swan, Things We Left Behind by Lucy Score
What books are currently on your TBR? Many.. lol
What was your favourite read of 2022? Twisted Lies by Ana Huang
Are you our next Reader Of The Month?
Fill out the form below to be in with a chance to be featured!
Hi everyone!!!
I hope you've all been having a fabulous month!
First things first, I'm thrilled to say that things have settled down quite nicely for me lately which has given me the perfect mindset to get soo much more writing done.
I'm so excited to be heading over to Europe for a family holiday later this week before all the fun begins at RARE in London. I can hardly contain my excitement!! The thought of meeting all of you in person, sharing stories, and signing copies of your beloved books always makes me want to pinch myself!! We're going to have a blast!!!
ALSO! What about my brand-new book, "My Temptation"!? How crazy that the cover reveal is here. I hope you love it and I can't wait for you to read about all the new characters and their mischief. It's been a tough one to crack – I've rewritten it SIX times!!, but it finally became what it was meant to be and I have my fingers crossed that you'll love my new MMC Henley James, as much as I have loved writing him.
As we speak, I'm currently in the middle of working on my next project, "The Bonus." The mere thought of writing this book fills me with so much joy. I can't wait to continue giggling as I type out the alpha-hole that is Mr Gabriel Ferrara! You guys better brace yourself for this one!! (In case you missed it last month, you can read the first 5 chapters on my website!)
SO chickies, keep your eyes peeled for "My Temptation" hitting your Kindles and bookshelves in August and rest assured that "The Bonus" is well on its way to becoming a reality. The writing process is a thrilling adventure in itself, and I'm thrilled to have you along for the ride.
Thank you for your unwavering support and your undying love for storytelling!
Keep reading, dreaming, and embracing the joy that words bring!
Love Tee xoxo

1/18 Manning St, 
Kiama 2533
NSW Australia