AstroViz Community Highlights
Issue 1 | 11 April, 2023
Welcome note
The splendor of Eta Carinae
AstroViz job opportunities
Accessibility tool tips
AstroViz resources
Welcome to the first issue of the 
AstroViz Community Highlights! 
We are delighted to let you know that we are launching these periodic updates to share news and activities from the world of astronomy visualization with our growing community of astronomy researchers, educators, artists, science communicators, artists, developers, and more. 
Google Group coming soon...
In addition to these highlights, we will be rolling out a Google group for our community where we all can 
share and exchange knowledge about tools, techniques, and best practices
discuss and debate topics of interest to the community, and 
tap into our collective experience to receive tips and tricks for our daily work. 
We hope you all stick around and help this community grow further driven by our common mission to communicate, educate and inspire society about the wonders of the universe. 
Thank you and enjoy this first issue of AstroViz Community Highlights, 
Robert Hurt (Caltech | IPAC)
Kim Arcand (Center for Astrophysics | Harvard & Smithsonian)
Frank Summers (Space Telescope Science Institute)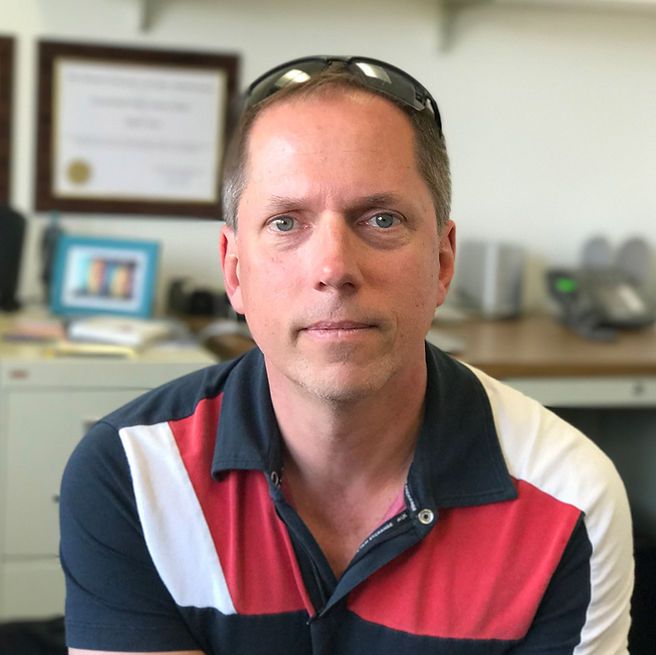 Robert Hurt
Visualization Scientist
Caltech | IPAC
Website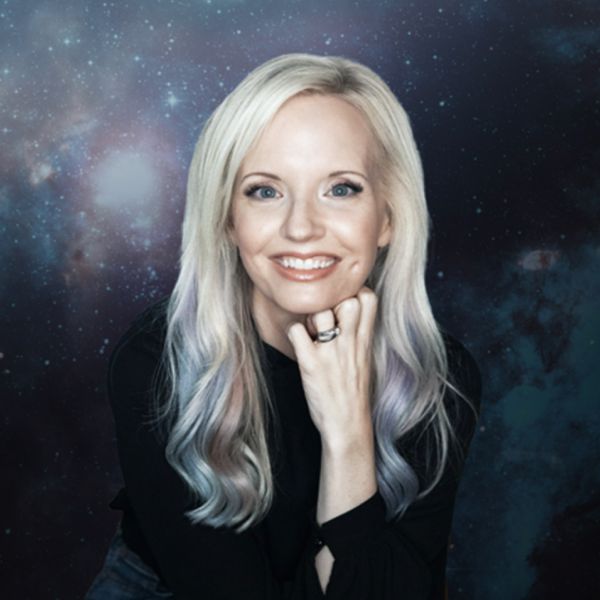 Kim Arcand
Visualization Scientist
Center for Astrophysics | Harvard & Smithsonian
Website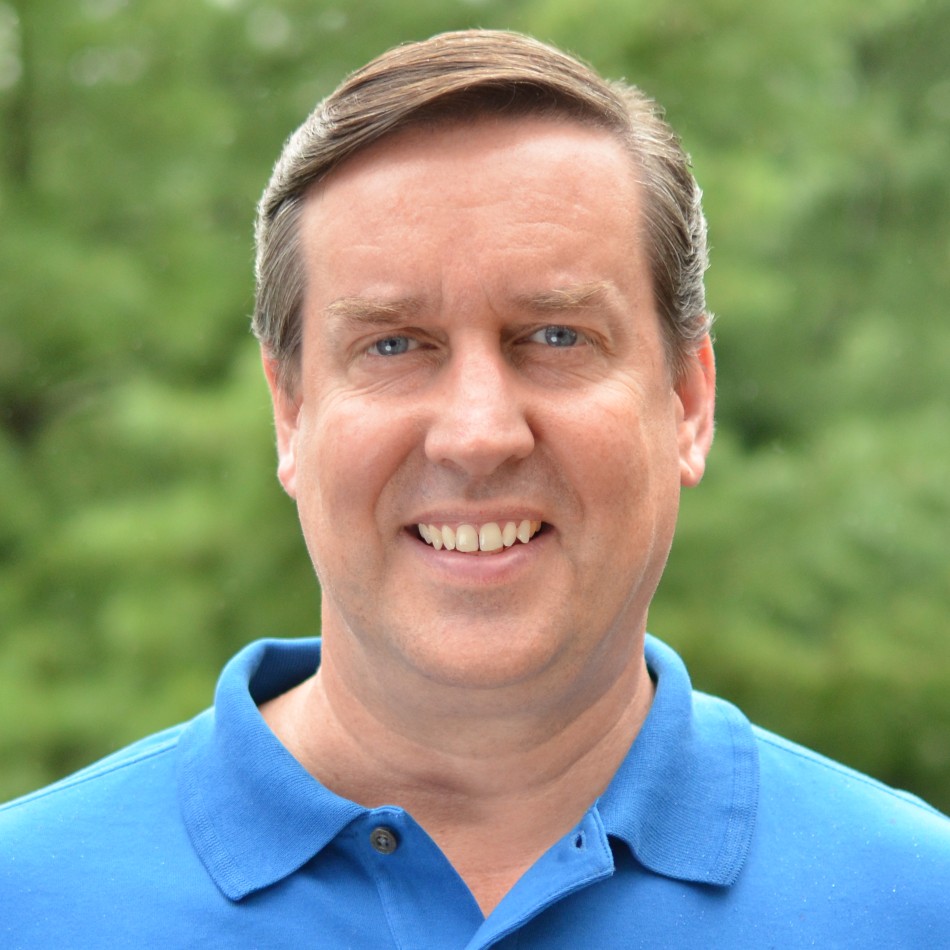 Frank Summers
Principal Visualization Scientist
Space Telescope Science Institute

The splendor of Eta Carinae
Each year, the Astroviz Project, part of NASA's Universe of Learning, creates a visualization highlighting the science, multi-wavelength views, and 3D nature of a noted astronomical object. In 2022, the doomed star Eta Carinae and its famous encompassing nebula took center stage for a visual story showcasing its characteristics using infrared, visible, ultraviolet, and x-ray light. In addition, project lead Frank Summers gave a public lecture describing details of the observation history, scientific understanding, and visualization techniques behind this multi-layered and unstable superstar.
AstroViz Job Opportunities
STScI is hiring
The Space Telescope Science Institute (Baltimore, USA) has openings for a Motion Designer and a Visualization Designer. Both positions are within STScI's Office of Public Outreach creating materials related to Webb, Hubble, and other astronomy missions. Hybrid work is available from the Mid-Atlantic region. 
Deadline: April 21, 2023.
If you're using Photoshop to create your visualizations, there is a built-in color blindness accessibility checker. Go to "View" > "Proof setup" and select the proof filter for either Protanopia (red blind) or Deuteranopia (green blind). Then select your default to return to your usual view. 
There are also other apps available if you don't use Photoshop. Eg, the Sim Daltonism app (for Mac) helps you visualize colors as they're perceived with different kinds of color blindness from red-green confusion to yellow-blue confusion and more. The app uses the camera on your iOS device and filters it in real-time to simulate color deficiencies. Whether you're working on charts, graphs, images, or more complex visualizations, these offer a quick and handy way to see how others might view your work.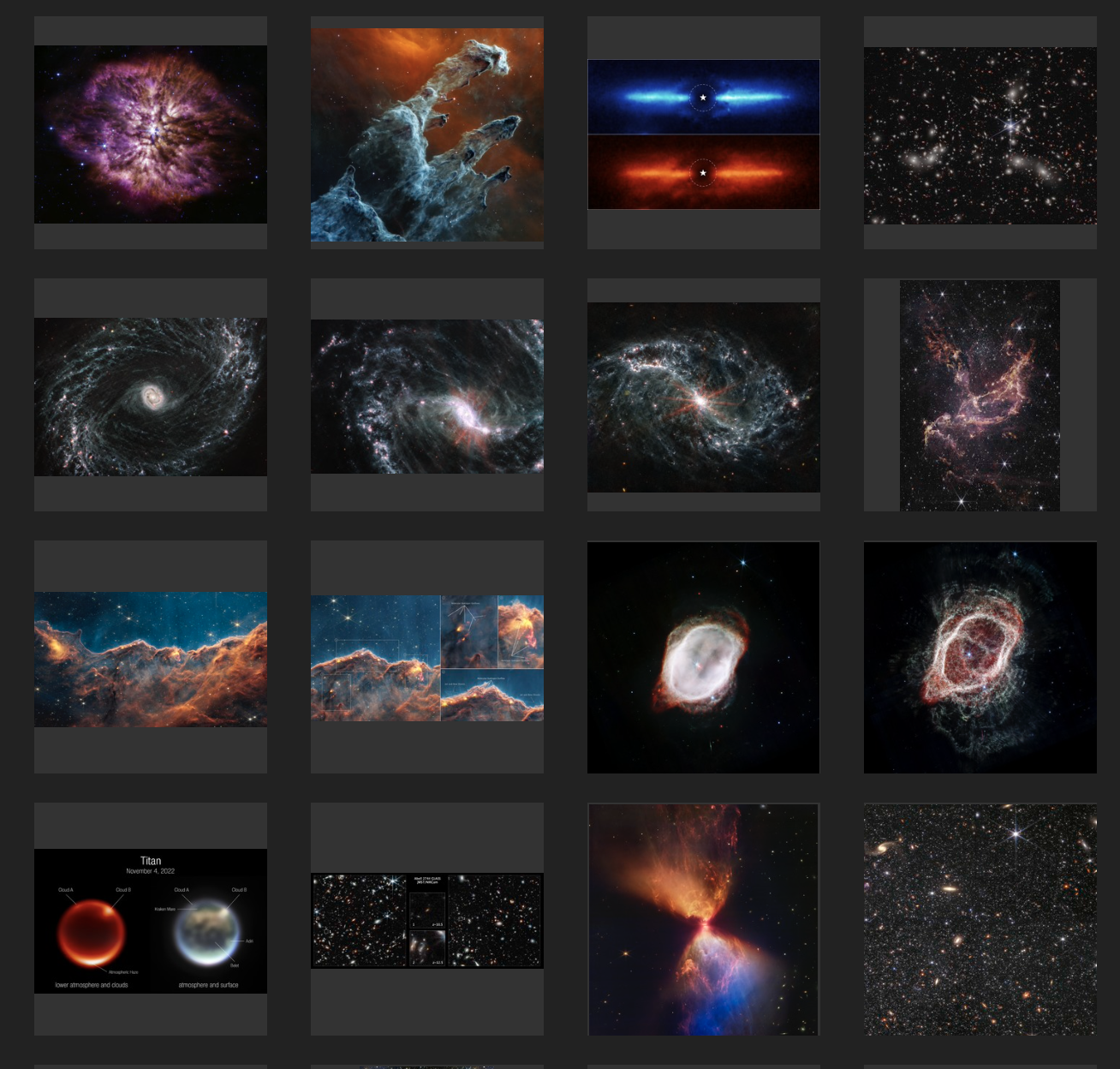 Find JWST images on AstroPix
Can't wait to see the latest images from NASA's James Webb Space Telescope? Did you know you can find them, alongside thousands of other astronomy images, on one convenient website?
AstroPix.org is your one-stop shopping spot for imagery from many of the leading observatories in the world, with over 9,000 assets shared by NASA, ESA, ESO, NOIRLab, and NRAO and new releases are added nightly.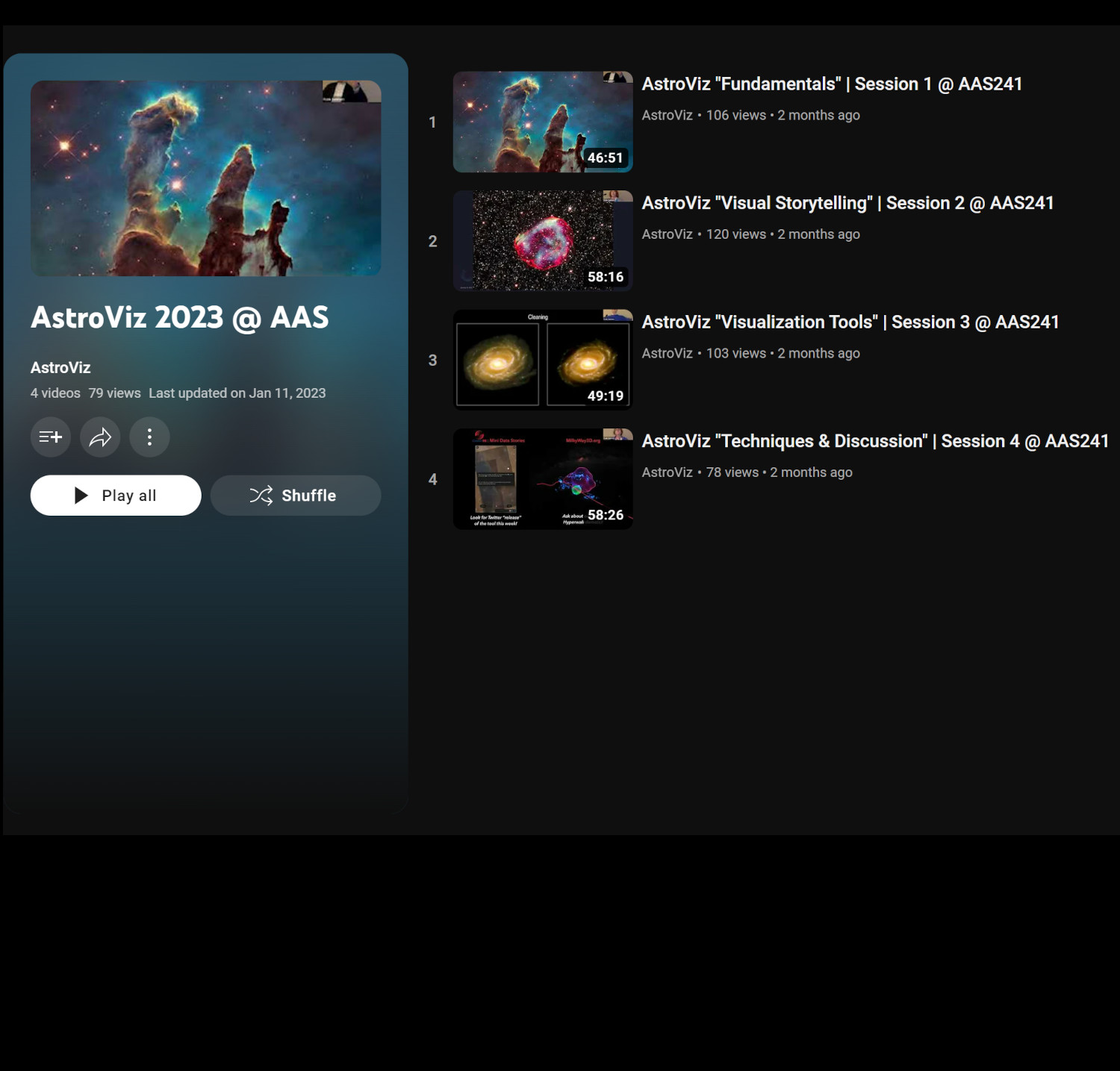 AstroViz workshop at AAS 2023
The winter AAS meeting in 2023 featured a four-hour workshop on astronomy visualization, sponsored by NASA's Universe of Learning. Topics spanned visualization fundamentals, scientific storytelling, and introductions to powerful tools. 
You can now watch the recordings on the AstroViz YouTube channel. Each video has chapter indices in the descriptive text so you can review the talk titles and jump directly to the ones of interest.

These Community Highlights are for you, our community. 
Your comments, feedback and suggestions are not only welcome, they are essential to guide us in how to better keep our community growing, thriving and informed about activities, events, tools, best practices and more that happen in the astronomy visualization world. Do you have anything you want to share? Get in touch with us at [email protected]
Want to share with friends?
Want to sign up for our community highlights and google group?
AstroViz Community Highlights are curated by NASA's Universe of Learning to facilitate partnerships, learning, and collaboration among the broader AstroViz community of practice.

You are receiving this because of your participation in AstroViz
workshops over the last few years, or because you have indicated
interest in connecting with the astronomy visualization community.
You can choose to opt out of the Community Highlights at any time.
Unsubscribe