Have You Hugged a Farmer?
My heart is going out to farmers this month.  We all have struggled emotionally with the lack of sunny days, the pitfalls in the garden, and feeling like we've been robbed of the summer.  But this has been one of the hardest years for farmers.   We started out the season with a hard spring frost--which decimated our fruit trees.  Many farms across the state are reporting 75-100% loss in their apples and peaches for the season; their flowers frozen by the sudden drop in temperature before they were pollinated.  Then we had two months of rain---flooded fields, root rot, low pollination, and more.  Strawberry and blueberry season were both shortened from the rains as well.  And now we suffer the repercussions of not getting enough warm days.  All our heat loving crops, tomatoes, peppers, eggplant--really struggled with the weather, and farms everywhere are scrambling to recover profits.  The rainy summer caused a lot of problems in the fields, but also impacted farmers market attendance records,  less people attended markets, so the produce farmers did have was often brought back to the farm each week.  
Usually my little newsletter note is cute and happy, and I don't want to be doomy and gloomy, but----have you hugged a farmer lately??  They need our support!  As the summer wraps up, I encourage you to support local farmers markets and farm stands.  And if you happen to see a farmer any of those places--check in on them.  Let them know you support them and their hardwork and dedication to farming in Maine.
Enjoy the subtle changes in the season, savour the apples and peaches that you do happen to find, and I'm serious---hug a farmer. 💝
-Emma
SEPT 16
Volunteer Opportunity: Bittersweet Removal
Volunteers are invited to learn about local invasive species, methods to control them, and how to remove them. Volunteers will test their skills at removing Asiatic Bittersweet from on and off the trail at Salmon Point on Lake Auburn.
This event is hosted by LAWPC.
SEPT 23
Volunteer for Trail Day at Salmon Point Brook
Learn about trail building and maintenance through this hands on volunteer opportunity! Learn about how trail maintenance is important for water quality, recreation, and wildlife.
This event is hosted by LAWPC.
OCT 8
Harvest Dinner at Dandelion Spring Farm
This is a 5 course, family-style, fire-centered dinner. Chefs will embrace elemental and environmental cooking on the farm where the vegetables are grown. They will be cooking on open fires, baking bread with embers, and engaging all of our senses.
This event is hosted by Dandelion Spring Farm.
OCT 9
Mushroom Foraging Walk
Get a deeper look into the world of mushrooms. Join local mushroom enthusiast Alyssa Pittera for a mushroom foray. We will begin with a brief introduction on mushrooms and mushroom identification. Then we will take a walk around the property to collect specimens.
OCT 18
Batty for Bats!
Let's go batty for bats! Join us at the Auburn Library to learn more about these small squeaky misunderstood animals. Through games and activities we'll learn about bat species found in Maine, threats to their populations, and what we can do to support more bats in our forests! Then we'll work together to build a bat house. (Children 5-11)
NOV 10
Native Plants: Seed Saving and Sowing
Join Wild Seed Project for this hands on workshop learn about the native plants and their unique seed collection and seed sowing processes. We will explore the many steps of growing native plants from seed, and establishing diverse landscapes using seed-grown plants. Each participant will go home with a pot sown with native seeds and the inspiration to sow more seeds in the future.
Getting to Know our Invasive Species
Autumn Olive - Elaeagnus umbellata
We'd like to take some time to highlight invasive species that you may come across in Maine. Identification and understanding of the challenges related to the spread of invasive species is the first step in removal and eradication of these aggressive plants.
I thought we'd start with Autumn Olive (Elaeagnus umbellata) because soon you should be seeing their tiny red berries on roadsides, in fields, and along edges. They fruit in the fall--as the name suggests--Autumn Olive.
This is a perennial, deciduous shrub (10-15' tall and wide) that prefer sunny fields and edges, but can also be found in the forest. The most distinguishable characteristic about it is the silvery underside of the long leaves that taper at each end (lanceolate).  They have white tubular flowers in the Spring (looking very similar to another invasive Japanese Honeysuckle during this time).  The small red berries are speckled with little metallic dots and have a rough appearance.  
Secretly, Autumn Olive is my favorite invasive-- (dont tell anyone) because of its it's edibility and delicious-ness. These tiny little tart berries have more lycopene than tomatoes and have a lot of other healthy carotenoids, as well as being a good source of vitamin C.
Does this mean that we are recommending that you plant Autumn Olive on your property? ABSOLUTELY NOT.  Instead, try to harvest as many berries as you can! When it comes to harvesting invasives, most traditional foraging practices go out the window---feel free to harvest ALL the berries, from each shrub, and not feel like you need to leave some for the birds. Despite being highly nutritious for humans, autumn olive berries provide poor nutritional value to birds. Native birds need a diverse diet of native nuts, seeds, and berries. We also want to try to eliminate birds from carrying the seeds somewhere else. We hope you do your part in stopping the spread of this invasive by eating it!

Fall Gardening Tips
Permaculture tricks for the busy gardener.

Leave the Leaves
Leaves provide valuable organic matter and build up healthy soil as well as provide weed suppression and moisture retention.  Butterflies, bees, and moths all use leaf litter (and other dead garden debris) for winter cover for their eggs, chrysalises, caterpillars, or cocoons. 


Mulch
Mulching helps with water retention, improves soil and plant health, stops soil erosion and reduces weeds. It looks pretty and cuts down on your work load!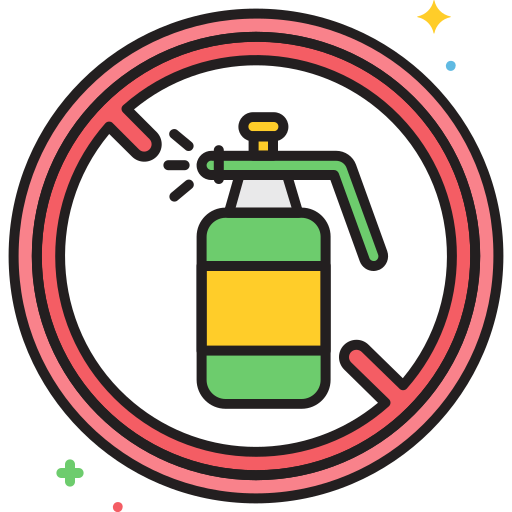 Avoid Pesticides + Herbicides
These harmful chemicals kill butterflies, bees, owls, hawks, and other wildlife, they end up in our lakes, cause algae blooms, and lower property values.  Many "weeds" are important pollinator food sources and have long bloom times!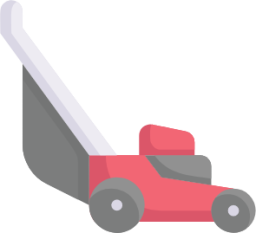 Slow your Mow
Lawns are antiquated indicators of wealth. Now, we know that lawns actually indicate poor soils, poor plant health, less biodiversity, and cost more! If you mow less, reduce your lawn, and leave the clover, you will see how RICH you really are!
Interested in School and Youth Programming??
This year through a generous grant contribution from the Onion Foundation we were able to complete hours of free environmental education programming for schools and other youth groups.  We improved our curriculum, purchased important tools and materials, and deepened the connections that local youth has with the natural environment.
Are you an educator, or do you know an educator that might be interested in this type of programming?  Send us and email and let us know! We are scheduling programming for this fall.
We've had a great summer! We visited farms, nature preserves, summer camps, talked about mushrooms, gardening, pasture raised pork, permaculture, macroinvertebrates, soil health, grass fed beef, pollinators, and more!  Here are some photo highlights :)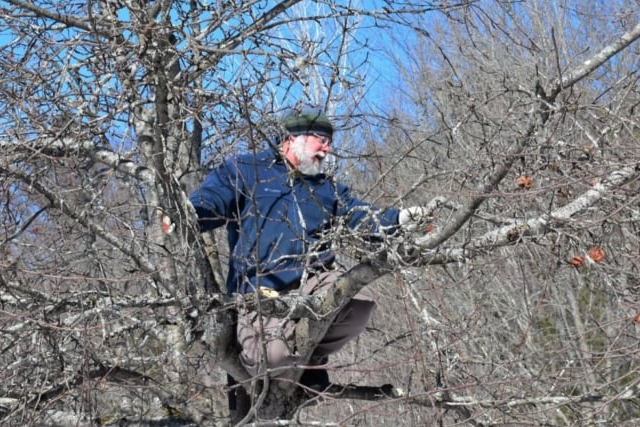 Join our Board!
Are you interested in promoting environmental stewardship in our community? Help guide and assist employees in carrying out our mission! 

We meet once monthly and are flexible in scheduling. Email us for details on next month's meeting.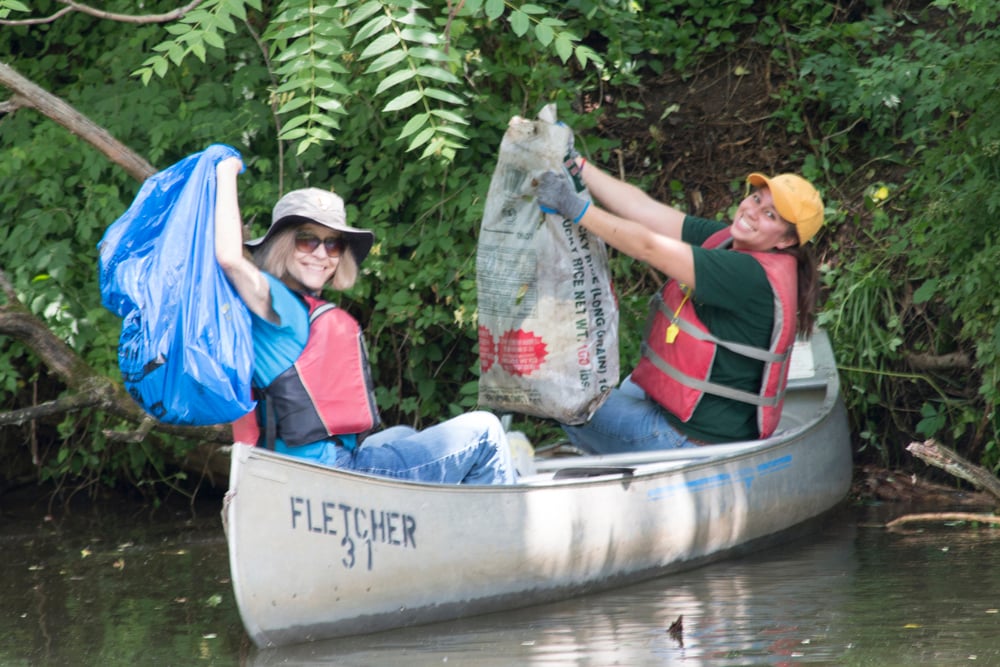 Volunteer with AVSWCD
Are you looking for a way to become more involved in your community? We are always looking for volunteers for big and small projects! Join our volunteer list and we will try to match you with a project that you are the most interested in!
Click below to join the list.
Androscoggin Valley Soil and Water Conservation District
254 Goddard Rd, Lewiston ME 04240


(207) 241-5374
[email protected]
You received this email because you signed up on our website or made a purchase from us.
Unsubscribe