We're Hiring!
Busy, busy, busy!  We've been really busy over here planning summer events, day camp visits, school visits, and more.  Its going to be a busy summer!  We're excited for our events this month, we are excited to head to Whatley Farm in a couple weeks for a walk and talk on their farm.  Ben Whatley will give us a tour of the farm and discuss their practices with biointensive farming, and organic market gardening on their small scale family farm in Topsham.  Its a free event and we hope that youll be there.  We are still looking to fill our District Director role.  If you are interested in conservation, wildlife, forestry, agriculture, and protecting our local natural resources--check out the job posting to learn more! :)

-Emma
JUNE 15
Gravel Road Maintenance
Learn how proper maintenance protects water quality, gravel road materials, how to evaluate a gravel road for maintenance needs, creating a road maintenance plan, and how to implement gravel road Best Management Practices.  ($50)
JUNE 17
Organic Market Gardening
Take an afternoon tour of Whatley Farm, a beautiful small scale organic farm tucked in the outskirts of Topsham.  Learn about soil health, fungal inoculated soil, reduced till practices and more! (Free)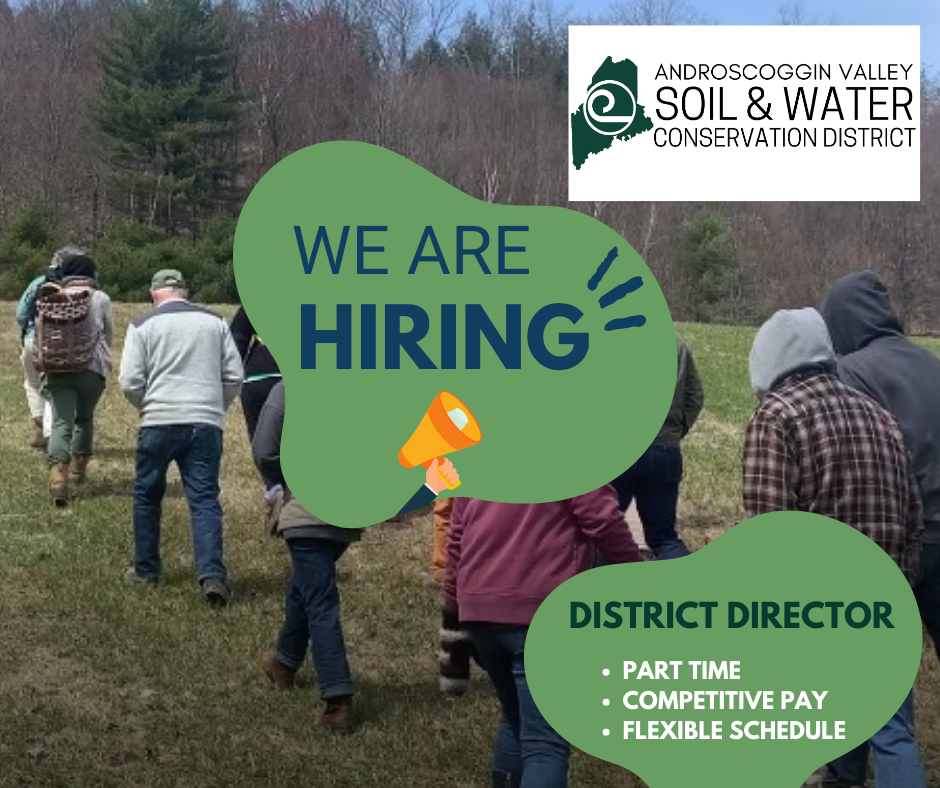 AVSWCD is seeking applicants for our District Director role.  The District Director supports the goals of the Androscoggin Valley Soil and Water Conservation District, as directed by the Board of Supervisors, through grant research and writing, coordinating outreach efforts, developing partnerships, and serving as a liaison for the agency to the public and private sector.
The District provides farmers, woodland owners, and residents with information and techniques that protect the soil, water, and natural resources of Androscoggin and Sagadahoc counties. Currently the District provides educational workshops, technical trainings, and outreach events that cover topics ranging from forestry management, pollinator and wildlife habitat, soil health, foraging, and invasive plant/forest pest species. The District partners with local, state, and federal organizations to expand the reach of our services.
The ideal candidate will have experience and/or education in conservation, non-profit work and grant writing, but we will train the right person if necessary.  Please contact us with any questions or concerns.  We will accept applications until we find the right person.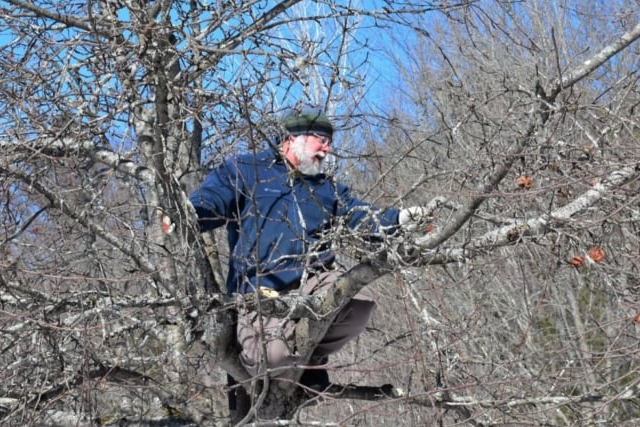 Join our Board!
Are you interested in promoting environmental stewardship in our community? Help guide and assist employees in carrying out our mission! 

We meet once monthly and are flexible in scheduling. Email us for details on next month's meeting.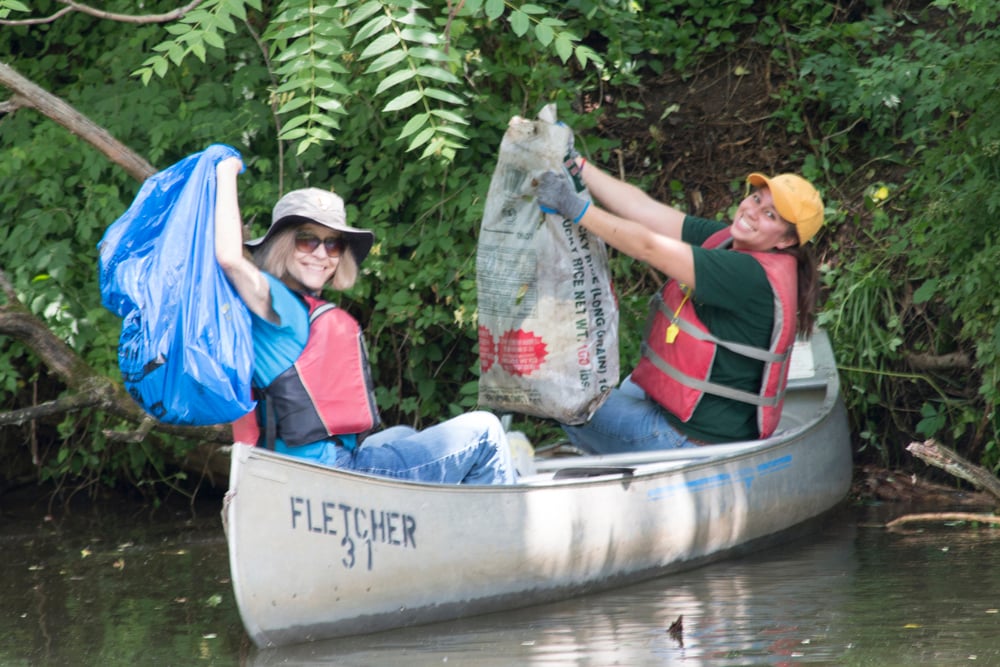 Volunteer with AVSWCD
Are you looking for a way to become more involved in your community? We are always looking for volunteers for big and small projects! Join our volunteer list and we will try to match you with a project that you are the most interested in!
Click below to join the list.
Androscoggin Valley Soil and Water Conservation District
254 Goddard Rd, Lewiston ME 04240


(207) 241-5374
[email protected]
You received this email because you signed up on our website or made a purchase from us.
Unsubscribe