We're Hiring!
We are so excited to put the call out there for a new employee at AVSWCD!  We are looking for our District Director, who will work alongside of me to support our programs with development, funding, building partnerships and increasing visibility of our organization.  Interested in conservation, wildlife, forestry, agriculture, and protecting our local natural resources?  Check out the job posting to learn more! :)
EDIT : Whoops, there were some incorrect dates in the newsletter sent yesterday and we wanted to update them for you!  Sorry for repeat emails.
-Emma
MAY 13
Spring Migration Guided Walk
Join Stanton Bird Club to learn more about the birds migrating up to the area for the summer.  We will identify birds seen and heard plus highlight unique attributes of many species. (Free)
JUNE 15
Gravel Road Maintenance
Learn how proper maintenance protects water quality, gravel road materials, how to evaluate a gravel road for maintenance needs, creating a road maintenance plan, and how to implement gravel road Best Management Practices.  ($50)
JUNE 17
Organic Market Gardening
Take an afternoon tour of Whatley Farm, a beautiful small scale organic farm tucked in the outskirts of Topsham.  Learn about soil health, fungal inoculated soil, reduced till practices and more! (Free)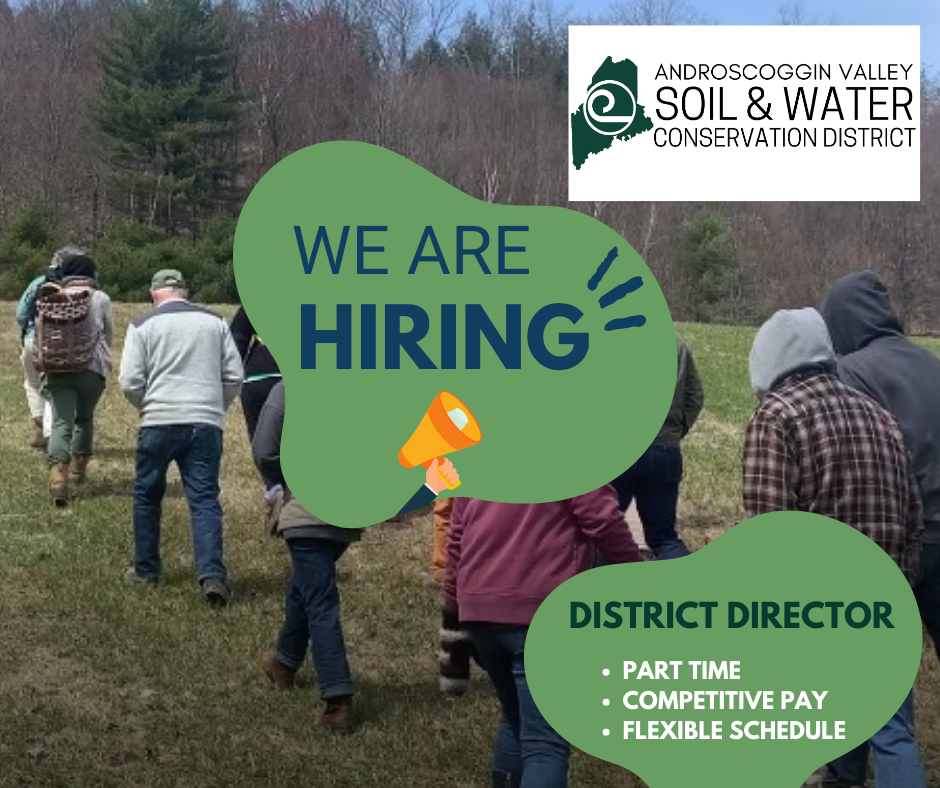 AVSWCD is seeking applicants for our District Director role.  The District Director supports the goals of the Androscoggin Valley Soil and Water Conservation District, as directed by the Board of Supervisors, through grant research and writing, coordinating outreach efforts, developing partnerships, and serving as a liaison for the agency to the public and private sector.
The District provides farmers, woodland owners, and residents with information and techniques that protect the soil, water, and natural resources of Androscoggin and Sagadahoc counties. Currently the District provides educational workshops, technical trainings, and outreach events that cover topics ranging from forestry management, pollinator and wildlife habitat, soil health, foraging, and invasive plant/forest pest species. The District partners with local, state, and federal organizations to expand the reach of our services.
The ideal candidate will have experience and/or education in conservation, non-profit work and grant writing, but we will train the right person if necessary.  Please contact us with any questions or concerns.  We will accept applications until we find the right person.
More Lazy Gardener Tips
Support your Local Pollinators!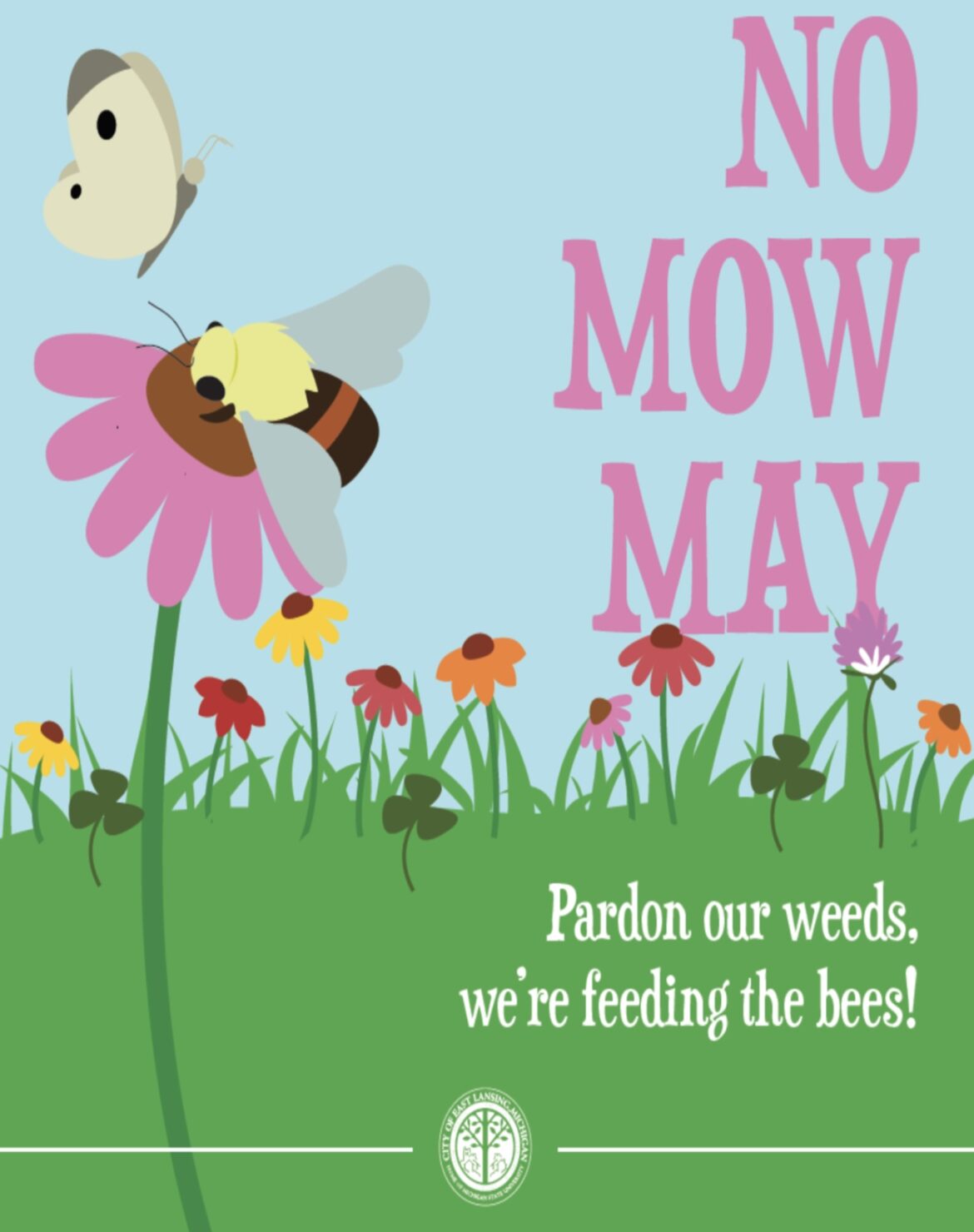 No Mow May is an invitation to pause mowing (and fertilizers and pesticides/herbicides) during the month of May, allowing flowers to bloom in your lawn to help early season pollinators.  Dandelion, Clover, and Violets all commonly grow in lawns and are important early food sources for pollinators just waking up or returning.  Take a break this spring and provide a sanctuary for pollinators in your yard!
Lazy Gardener Tips 🌱
We love a good garden but it shouldn't be a fight to get it! Here are some ways to improve your gardens for local wildlife and pollinators that's LESS work for you! 

Slow Spring Cleanups
Wait until daytime temperatures are above 50° for 7 days before you clean up the garden.  Pollinators overwinter in dead stems and leaf litter and need warm temps to wake up!

Mulch
Mulching helps with water retention, improves soil and plant health, stops soil erosion and cuts down on weeding.   It looks pretty and cuts down on your work later!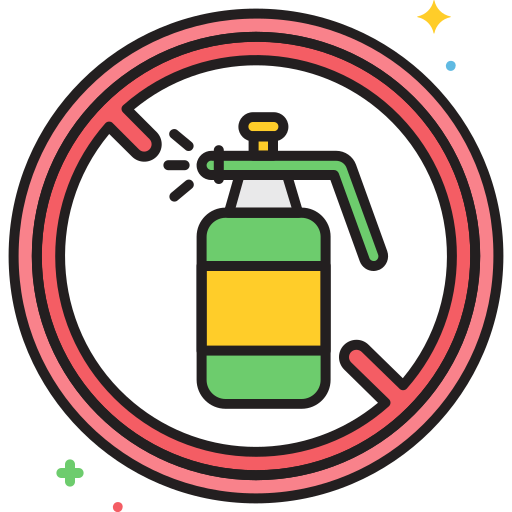 Avoid Pesticides + Herbicides
These harmful chemicals kill butterflies, bees, owls, hawks, and other wildlife, they end up in our lakes, cause algae blooms, and lower property values.   Instead, make peace with the dandelions--they are the first nectar source of the season for many pollinators.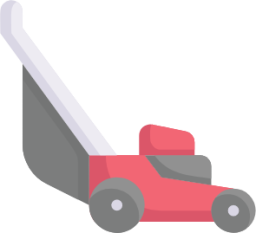 Slow your Mow
Lawns are antiquated indicators of wealth.  Now, we know that lawns actually indicate poor soils, poor plant health, less biodiversity, and cost more!  If you mow less, reduce your lawn, and leave the clover, you will see how RICH you really are!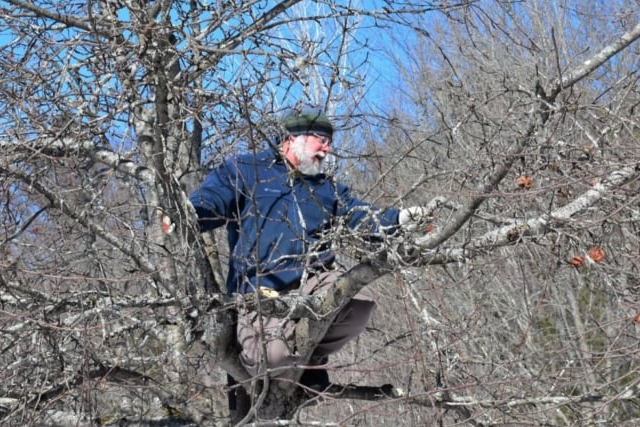 Join our Board!
Are you interested in promoting environmental stewardship in our community? Help guide and assist employees in carrying out our mission! 

We meet once monthly and are flexible in scheduling. Email us for details on next month's meeting.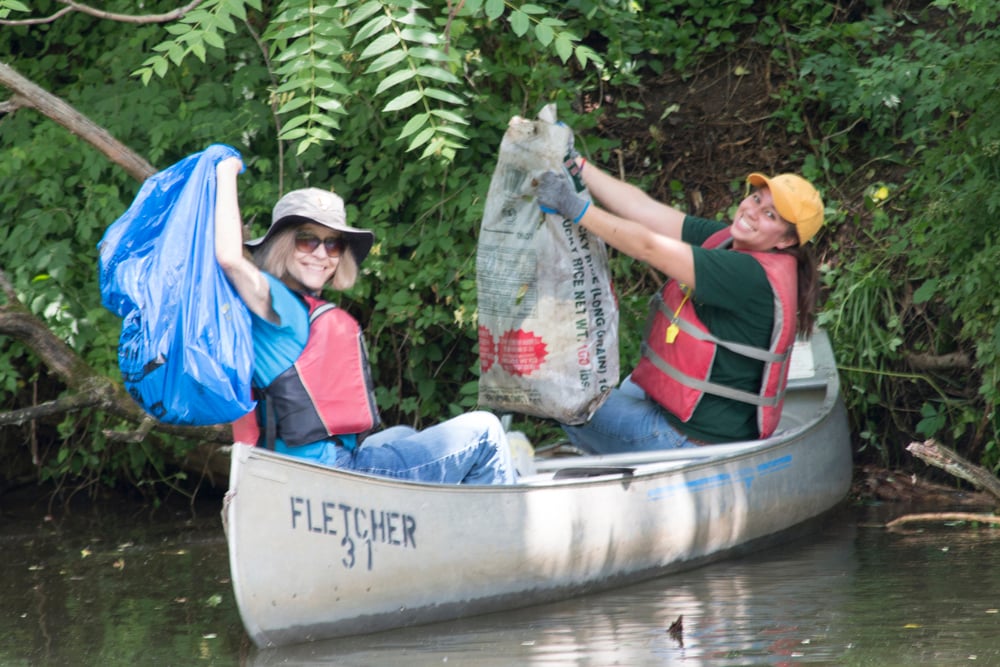 Volunteer with AVSWCD
Are you looking for a way to become more involved in your community? We are always looking for volunteers for big and small projects! Join our volunteer list and we will try to match you with a project that you are the most interested in!
Click below to join the list.
Androscoggin Valley Soil and Water Conservation District
254 Goddard Rd, Lewiston ME 04240


(207) 241-5374
[email protected]
You received this email because you signed up on our website or made a purchase from us.
Unsubscribe