The Province of Nova Scotia is re-thinking how they develop our coastline to better protect our homes, communities, natural areas and each other and is seeking input from coastal land owners.
Best viewed in your browser
Province Consulting Coastal Property Owners
The Province of Nova Scotia is contacting people who own coastal property in Nova Scotia and inviting them to provide their input on how to plan and adapt development along the coastline in response to climate change.

"The Bras d'Or Stewardship Society provided some advice in a letter to Margaret Miller Environment Minister of the former government to include the Bras d'Or Lake as in need of protection under the proposed Coastal Protection Act. The following definitions are included in Section 3 of the Act
(c) "coast" means the maritime shoreline of the Province wherever the land meets a body of salt water and includes the shoreline of an estuary and a maritime island;
(g) "estuary" means a watercourse that meets a body of salt water, where the water is a mixture of salt and fresh water;
While we think of the Bras d'Or as a Lake, it is in fact an ESTUARY." (Don Crosby)
The geographic, topographic and bathymetric complexity of the Bras d'Or estuary, linked to the ocean-atmosphere system of the adjacent NW Atlantic ocean, results in complex hydrographic and oceanographic conditions, leading to great variability in the physical and dynamic properties of the water column of the "Lake". Canada's only inland sea: the Bras d'Or is a large (>1200km2 surface area), nearly land-locked estuarine system in the centre of Cape Breton Island of Nova Scotia (Petrie & Raymond, 2002). The system is connected to the North Atlantic Ocean through three narrow passages: two in the north, and one the south. ( 2010 Nomination Submission for the BRAS D'OR LAKE BIOSPHERE RESERVE, Section 11.1.2 Estuarine Oceanography).
Figure 11.4 Map of the Bras d'Or Lake region of Cape Breton Island, Nova Scotia, Canada, showing selected oceanographic features within the domain of a 3-D semi-prognostic numerical circulation model. Bathymetry (coloured shading and depths in metres), locations of sea level gauges (solid dots), hydrographic stations (pink triangles) and current meter stations (red triangles) are shown. (2010 Nomination Submission)
This will be the first time the Province is contacting coastal property owners directly to ask for their input on how to protect coastal structures and ecosystems, and keep people safe. If you are a coastal property owner your are encouraged to make your views known.
Property owners will be mailed a postcard with information about the consultation and how they can share their input. Those channels are described below:
by email to

[email protected]

by mail to Nova Scotia Environment and Climate Change, ATTN: Climate Change Division, P.O. Box 442, Halifax, N.S., B3J 2P8.
Deadline for submissions is November 7.
More on Climate Change and Estuaries
A just finished video production written and directed by Adryan Jones for Pitu'paq can be viewed below. It provides some additional insight from interviews with knowledge holders Elder Albert Marshall Sr., Fred Baechler, Patrick McMahon and Tracy Marshall. Thanks to Paul Schwartz, Coordinator/Advisor for Pitu'paq for sharing this.
The National Estuarine Research Reserve System (NERR) is a network of 30 coastal sites designated to protect and study estuarine systems. Established through the Coastal Zone Management Act, the reserves represent a partnership program between NOAA and the coastal states.
Editors note: The Bras d'Or watershed defines our biosphere's boundary. It's ground water, mountain water towers and its many manifestations, ex. springs, brooks, streams and rivers, creates and feeds our inland sea when mixing with the three salt water incursions.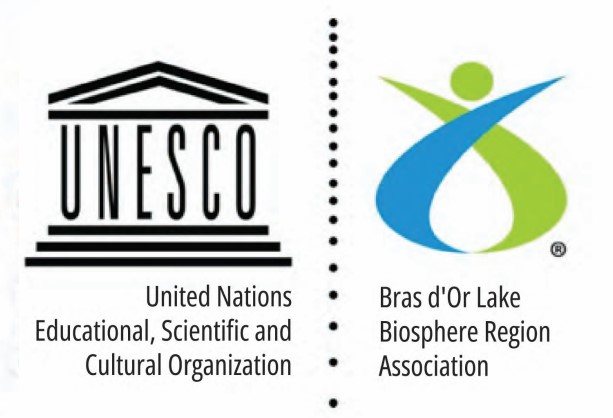 Bras d'Or Lake Biosphere Region Association (BLBRA)
4115 Shore Road, Eskasoni
Nova Scotia, Canada
You are receiving this email because you are a member of the Bras d'Or Lake Biosphere Region Association (BLBRA), are a member of associated groups or have been recommended and kept subscribed. We hope you will continue to subscribe and accept timely email notifications from us. Feel free to share this with your friends.
If you would like to be part of the Bras d'Or Lake Biosphere Region Association please consider attending one of our meetings, volunteering, joining or sponsoring us.
Preference and Unsubscribe options are provided below.