An intense Fall Season for GreenVETAfrica
September 2023
Edition 03
23rd November 2023
EU-Africa Waste Management VET Knowledge Transfer Workshop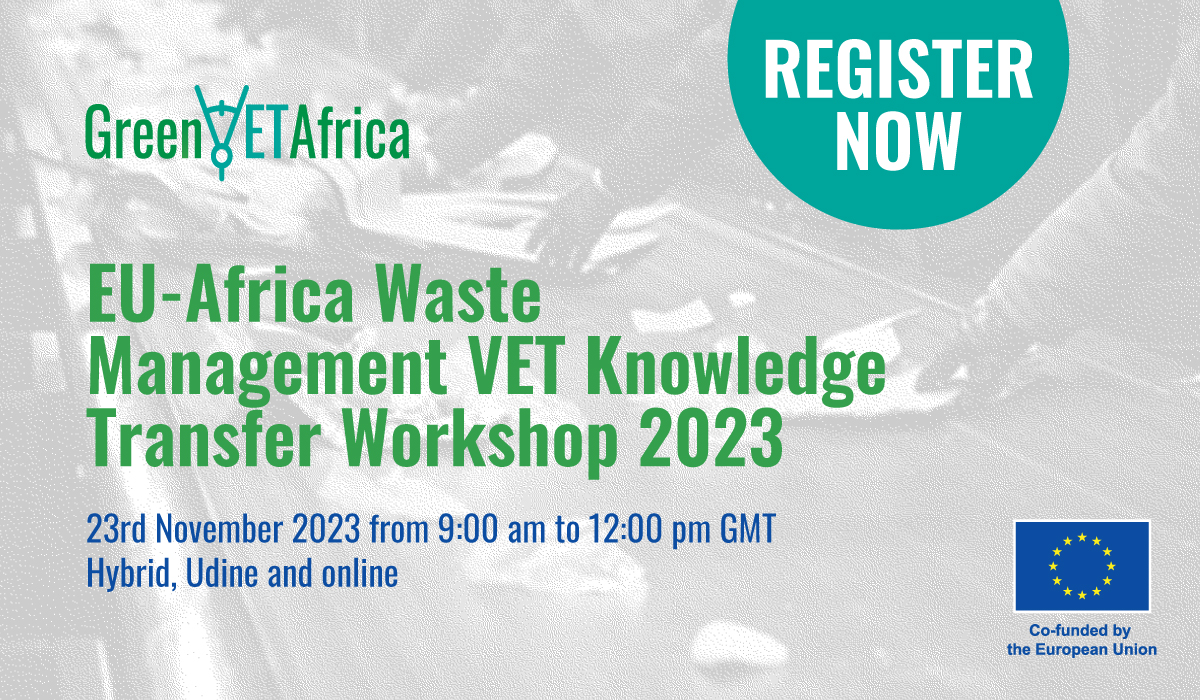 A transnational workshop to foster knowledge and collaboration between European and African stakeholders will take place on November 23rd in Udine, Italy.
RELEVANT NEWS
Vocational Education and Training and the Green Transition
A Compendium of inspiring practices to push towards a more sustainable, competitive and inclusive Europe. 
The compendium seeks to fill gaps in our knowledge and understanding of how VET can be equipped to meet the challenges of the green transition and, furthermore, it shows how "greening" can take place across every aspect of VET.
The seventh edition of the Erasmus Days will be held from 9 to 14 October 2023 to highlight Europe's cultural diversity and the many learning opportunities it offers.
In this context, the Ghanaian partners of the GreenVETAfrica project organised a meeting that will be held on 13 October in Kumasi to discuss the Digital and Green Economy – Preparing for the Twin Transition.
The European Vocational Skills Week (EVSW) is a European Commission initiative launched in 2016 to bring all stakeholders together to showcase best practices in Vocational Education and Training (VET) and to inspire others.
In 2023 the event will continue to shine a spotlight on how VET is key for people of all ages to upskill and reskill for their personal development and careers and how VET is key to Europe's efforts to respond to economic, climate and social challenges. VET equips VET graduates with the skills they need to pursue the employment opportunities of today and of the future.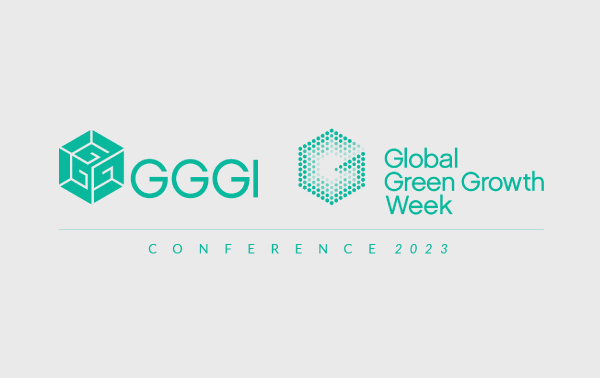 Circular Economy & Waste Management in Africa: Increasing Investments to Achieve Sustainable Business Models for Green Jobs Creation
Despite the trend, solid waste recycling in Africa clearly showcases an engine that can drive socio-economic development. The sessions will feature various enablers for medium and long-term national development agendas for solid waste management.

TIP FOR SUSTAINABLE WASTE MANAGEMENT
Recycle: Recycling saves energy, keeps materials out of landfills and incineration, and provides raw materials for new products. Have more bins for collecting recyclables like paper, glass, plastics and many more, which can then be recycled
Our GreenVetAfrica Project Partners
GreenVetAfrica
Via Stiria 36/B, Udine
Italy