Chiko Photography's June 2023 Newsletter! ☀️💐☀️
Embracing Summer's Artistic Adventure
The scoop of the month!
It's almost holiday season 🥳
The sun is finally shining, the birds are singing, and the anticipation is building - holiday season is just around the corner and we can practically taste the excitement in the air!! You know what goes hand-in-hand with holidays? Amazing photographs that capture the essence of your experiences.
Whether you're jetting off to a tropical paradise or exploring hidden gems closer to home, we want to ensure you are well prepared and armed with the best accessories to capture every magical moment without breaking the bank. That is why this month we are super excited to share with you the secret weapons that'll turn your holiday snaps into pure photographic gold!
Get ready to make memories that will have you smiling for years to come! Here are our top 10 affordable photography gadgets for your phone:
Our must see exhibition this month!!
This month we are super excited about an incredible exhibition that captures the essence of human life across the globe. Civilisation: The Way We Live Now brings together the combined talents of 150 incredible photographers, each with their unique perspective, documenting our ever-evolving and mind-bogglingly complex world. The exhibition will include almost 500 photos, some never seen before, diving deep into the various aspects of 'civilization,' exploring both the tangible and the spiritual sides of our cultures.
It will be taking place from the 2nd June to the 17th September 2023 at the Saatchi Gallery.
Photo by Michael Najjar.
Chiko Photography's recommended app of the month!
This month we are really enjoying the Prisma app, an extraordinary photo editing app that takes your ordinary smartphone pictures to a whole new level of artistic expression using advanced artificial intelligence algorithms. You can apply a vast array of artistic filters to your photos that mimic the techniques of legendary painters like Van Gogh, Picasso, or Monet. The level of detail and realism achieved by Prisma is remarkable, as each filter is carefully designed to preserve the integrity of the original image while adding an artistic flair. Whether you're looking to add a touch of magic to your vacation snapshots or transform everyday scenes into extraordinary compositions, Prisma is the go-to app for unlocking the artistic potential hidden within your iPhone photos.
Our favourite artist this month!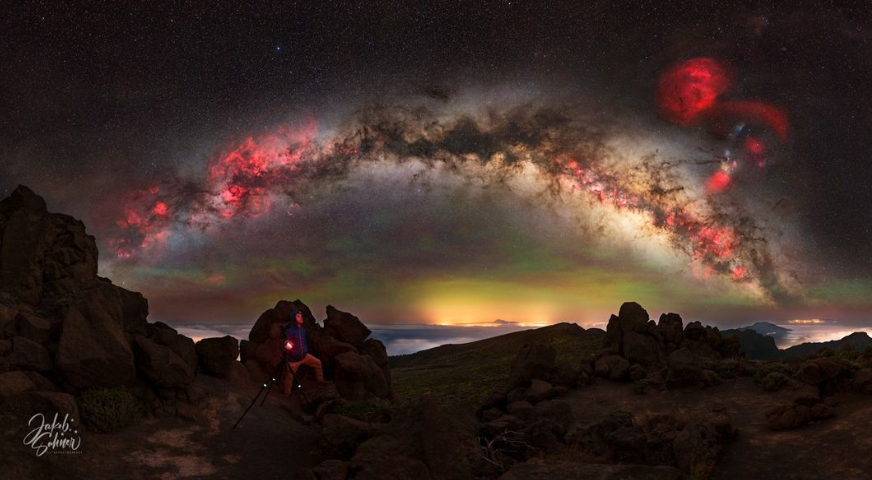 This month we are absolutely loving the work of Jakob Sahner, a 21-year-old German astrophotographer whose lifelong fascination with space has blossomed into an extraordinary talent. Through his compelling and captivating photos, Sahner has garnered widespread acclaim, establishing himself as a prominent figure in the world of astrophotography.
A testament to his dedication, Sahner's photograph, 'The La Palma Astroexperience,' was recently showcased among the top 25 winners at The Milky Way Photographer of the Year competition by Capture the Atlas. With each click of his camera, Sahner invites us to immerse ourselves in the breathtaking beauty of the cosmos and contemplate our place within the vast expanse of the universe.
See more of his work here: Jakob Sahner instagram.

Do you want to join the Chiko Photography family?

We still have 2 spots available for our apprenticeship programme, which is designed to help you kickstart your first career in photography! If you're a recent graduate looking to gain valuable experience in the industry, this could be the perfect opportunity for you. Not only will you gain experience, but our apprenticeship programme could lead to a long-term career within our company, where there will be a lots opportunities to grow and succeed.
We will guide you through every step of the way to ensure that by the end of your programme you will have the knowledge and mindset needed to take your career within Chiko Photography to the next level.

If this sounds like something you would be interested in, please get in touch at [email protected]!
And there you have it, we've come to the end of our June photography newsletter! We hope you'll soon find yourself equipped with some fantastic and fun accessories to level up your photography game! May these delightful additions bring a splash of joy and endless creativity to your photographic endeavors. Until we reunite in our next edition, filled with more tips, tricks, and inspo - remember to always have fun and let your imagination run wild!