Chiko Photography's May 2023 Newsletter! 🌺🌻🌷
 A Celebration of Spring and Creativity 
The scoop of the month!
Spring has arrived!!
Spring is finally here and we couldn't be more excited! It's the season of new beginnings, fresh blooms, and fresh opportunities to capture stunning photos in the great outdoors! With the sun shining, flowers blooming, and nature coming back to life, there's no shortage of photo-worthy moments waiting to be captured.
You don't need fancy equipment or years of experience to take amazing shots – just a willingness to explore and experiment with the phone in your pocket. We're here to empower you with some fun and simple tips to help you take your iPhone photography skills to the next level. So let's get started and capture the essence of springtime together! Here are our top suggestions for you:
Use natural light to your advantage

- Springtime brings a lot of bright, sunny days, but harsh midday sun can cast unflattering shadows on your subjects. Instead, try shooting during the "golden hour" - the hour before sunset or after sunrise when the light is softer and more diffused.

Experiment with different angles and perspectives

- Try shooting from low angles or getting up close to capture unique details. You can use the iPhone's macro feature to get up close and personal with flowers, insects, and other small details of spring
Use the iPhone's built-in grid feat

ure

to help you compose your shots and create balance in your photos. The grid feature helps with framing – to align your subjects and create more balanced compositions.

Pay attention to the background

- Make sure the background of your photo is clean and uncluttered so that your subject stands out.

Look for pops of color

- Spring is a season of vibrant colors, so keep an eye out for blooming flowers, bright blue skies, and other colorful details.

Play around with the focus and exposure settings

- Tap on the screen to focus on your subject and slide your finger up or down to adjust the exposure.

Explore your camera preset functions such as portrait mode

which can create stunning blurred background effects. The camera will automatically blur the background and create a shallow depth of field, drawing attention to your subject and making them stand out.

Get creative with reflections

- Look for still bodies of water like ponds or puddles to capture unique reflections of springtime scenery. Reflections can be very delicate and easily disturbed by even the slightest breeze or movement. Be patient and take your time to carefully frame your shot and ensure that the reflection is clear and well-defined.

Shoot through objects to add a sense of depth

- Try shooting through a fence or a tree branch to create a layered effect in your photos.

Use the self-timer to get in the sho

t! 

- Don't forget to include yourself in your springtime photos! Use the iPhone's self-timer feature to get in the shot with your loved ones.
Our must see exhibition this month!!!
Get ready to be wild about the Wildlife Photographer of the Year event! This spectacular exhibition has been capturing the imagination of photographers and nature enthusiasts since 1965. Taking place at the Natural History Museum, it is showcasing 100 mind-blowing photos that capture the breathtaking beauty of our planet. The redesigned exhibition space is like no other, featuring not only stunning photos, but also short videos, quotes from the jury and photographers, and even insights from the Museum's scientists. This immersive experience will encourage you to explore how human actions are affecting the natural world. So, mark your calendars and make sure to visit before July 2023, because this is a must-see event!.
Photo taken by Luis Palacios.
Chiko Photography's recommended app of the month!
We are loving the Motionleap app by Lighttricks ltd, which allows you to add some extra pizazz to your photos. This app is like a magic wand for your pictures, allowing you to add cinematic effects and bring them to life in new and exciting ways - we particularly enjoy adding the sparkle effect for an extra "wow" factor! Simply add your photo to the editor, select your favorite filter, and watch as your still image transforms into a stunning animated masterpiece. You can animate certain elements of the photo by marking those points with the app's animation feature and let it work its magic. Even the free version offers plenty of popular effects that are sure to impress, so no need to spend anything to turn your photos into captivating works of art!
The healing power of nature photography 🌼 🌺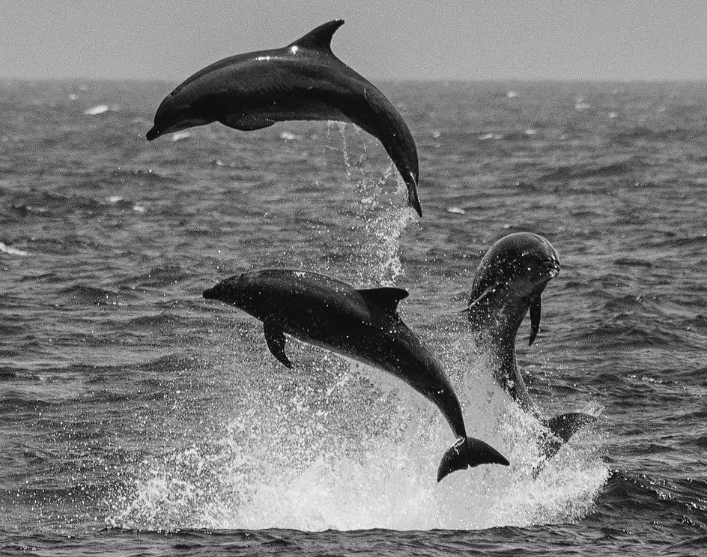 Did you know that taking photos of the great outdoors isn't just an Instagram-worthy hobby, but it can also have some serious benefits? There is scientific evidence to support the idea that being in nature can have a positive impact on mental health. Studies have shown that spending time in nature can reduce stress, boost mood, and improve overall well-being. Additionally, nature photography can be a powerful tool for promoting relaxation and reducing anxiety. By immersing oneself in the natural world and focusing on capturing its beauty through the camera lens, individuals can engage in a form of mindfulness practice that promotes being present in the moment and fully engaged in the experience. Whether it's capturing a stunning sunset or a delicate flower in bloom, nature photography can offer a sense of calm and connection with the natural world that is beneficial in so many ways!
Photo by Cristina Mittermeier.
Our favourite artist this month!
We're absolutely loving the work of Katherine Williams and her "Humans at 100" project, where she travels the world taking portraits of humans 100 years and older.
Williams has a true talent for capturing the essence of older faces and telling the stories of those who have lived to see their 100th birthday. There's a certain beauty in the lines on a person's face and the wisdom that comes with age, and Williams has a unique ability to capture this beauty in her photography. It's clear that the passion she has for her work and the respect she has for her subjects comes through in every photo. The project is not only a celebration of life at an impressive age, but also a testament to the power of photography to connect us with the stories and experiences of others. We're truly inspired by the way Williams has captured the spirit of her subjects, and we can't wait to see what she does next.
Have a look at some more of her work here: Katherine Williams instagram
Do you want to join the Chiko Photography family? 

We still have 2 spots available for our apprenticeship programme, which is designed to help you kickstart your first career in photography! If you're a recent graduate looking to gain valuable experience in the industry, this could be the perfect opportunity for you. Not only will you gain experience, but our apprenticeship programme could lead to a long-term career within our company, where there will be a lots opportunities to grow and succeed. 
 We will guide you through every step of the way to ensure that by the end of your programme you will have the knowledge and mindset needed to take your career within Chiko Photography to the next level.

If this sounds like something you would be interested in, please get in touch at [email protected]!
And that brings us to the end of our May newsletter! We had a blast putting it together for you, and we hope you enjoyed reading it as much as we enjoyed creating it! We're committed to keeping you informed and engaged, and we look forward to bringing you more tips, tricks and stories from the magical world of photography. Until next time!