The UK Rail Report Is Out This Week
This is the insider's guide to unlocking opportunities in rail and covers everything from architecture, governance, management, and operations to who's who in rail. 
It's a must read - retailing at £500 - but we've got an RBD Community exclusive so members get it FREE. 
Watch your inbox this week. 


HS2 Opportunities
Did you know there are more than 1,000 live opportunities available on the HS2 tender portal right now! 
Get the latest opportunities, deadlines and contract values here. 

Innovation Funding for SMEs
First of a Kind 2023 is a small business research initiative competition for SMEs delivering innovations in customer experience, reliable assets, optimised train operations and high speed rail partner systems installation. It opens for applications at a briefing on 14 June. 

Funding Comp for Weds Mids SMEs
New funding and commercial support is on the way for SMEs in the West Mids. It aims to help them meet UK rail's most pressing carbon reduction and sustainable manufacturing challenges.
The Clean Futures (CF) Accelerator is a multimillion pound programme. Register your interest to be the first to hear more.  

Rail Live 2023
Rail Live, from 21-22 June, is the UK's biggest outdoor rail exhibition. Get live plant demos, rolling stock displays, the latest innovations, hear from rail experts and connect with key decision-makers, and more. 
Supporting the Rail Supply Chain
Get your free ticket to this - the 5th BCRRE event at RaisE - on 20 July. It will focus on signalling and digitalisation and takes place at the RaisE Business Centre in Goole.
HAVE YOUR SAY
Transport for the North has launched a consultation on its revised Strategic Transport Plan. 
Have your say on this and check out the latest Insights at the link. 

IMPORTANT INFO
Network Rail is changing the way it provides free access to its standards. Get the full update here in One Place.
Every month we spotlight our community members so you can get to know each other...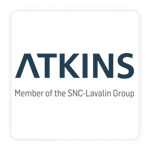 Atkins
Atkins Global Ltd is a world-leading design, engineering and project management consultancy. Our lived environment is facing rapid change; to face these challenges, we're radically transforming the way infrastructure is designed, delivered and operated.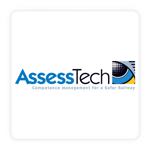 AssessTech
AssessTech is a technology and training company specialising in all aspects of Competence Management for the railway industry.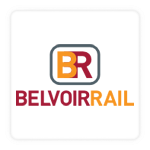 Belvoir Rail
We are focused on what matters. We deliver agile, value-for-money solutions while prioritising reliability, performance, safety, and sustainability.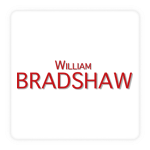 William Bradshaw
We were first established in 1909 and for the last 50 years we have been involved in supplying the rail industry with multi-disciplined specialist rail equipment and people.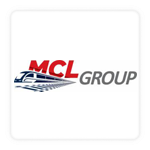 MCL Rail
MCL now supply over 40 customers ranging from aggregates, rail, plant and other related services every year. Whilst Northern Processing remains close to our hearts and culture, we now do a lot more.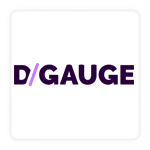 D/Gauge
D/Gauge are specialists in gauging and clearance assessment. The team of consultants unlock insights from data and apply generations of experience, no matter the size or complexity. We also have bespoke software created from decades of research and data science that use algorithms to tackle any gauging challenge.

MAKE THE MOST OF YOUR MEMBERSHIP
ONE PLACE
All you need in One Place!
Log into your member portal One Place this week - it has a new look and feel, easy to use navigation plus lots more useful and updated information, resources, links, and of course member benefits. 
Are you new to the industry?
We've got you covered with One Place's New To Rail section. It has useful information, documents and terminology glossaries to help get you started. 
15 Mariner Court, Durkar, Wakefield
United Kingdom
You have received this email because you are a part of the RBD Community. If you would prefer not to receive emails in future unsubscribe below.
Unsubscribe