Hello and welcome!
Here's your new look RBD Community Newsletter. 
As our community is growing, we're busy welcoming new members, adding more to One Place and growing the team. Meet Fiona and Jo and find out more about how they can help you here.
Rail Industry Services
Gateshead College's National Rail Academy delivers education and training in engineering. It's seeking specialist training and services from a National Skills Academy for Rail (NSAR) accredited Supplier. 
Closing date 24 April (noon)
Innovate UK Smart grants
UK-based companies can apply for a share of up to £25 million for game-changing and commercially viable R&D innovations that can significantly impact the UK economy. The funding is from Innovate UK. 
Closing Date 14 June (11am)
Railtex
Come and see us at Railtex 2023 from 9-11 May 2023 at the NEC Birmingham, UK. It's an unmissable opportunity for rail professionals to discover the latest trends, innovations and technologies across all areas of the rail industry. 
We'll be at stand E34 – come and say hello.
National Supplier Conference
Bringing together national and regional members of Network Rail's supply chain and wider partners. The theme is Control Period 7 – Delivering Effectively. 
RAIL REPORTS
Get the latest rail reports and insights right here - everything you need in One Place. 
We'll help you stay up to date and informed about what's happening in the industry and update this section regularly. See something you think we should add? Get in touch.
And we'd like to give a very warm welcome to all of our new members!
Take a look at some of their profiles here: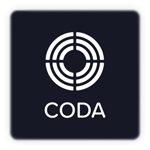 CODA Cloud Limited
Cloud-based software and IoT technology, helping to reduce operational, maintenance and utility costs and minimise emissions and reduce CO2.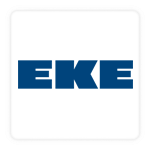 EKE-Electronics
Train control and management solutions for system integration, train automation, communications and diagnostics, and condition-based monitoring.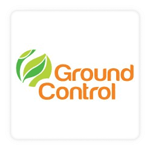 Ground Control
Grounds maintenance services for the UK rail industry powered by the latest technology to build communities that are truly fit for the future. National experts.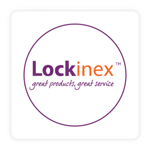 Lockinex UK Ltd
Industrial safety products with over 22 years of industry experience in supplying the rail sector with GRP flooring and modular handrailing/guardrailing systems.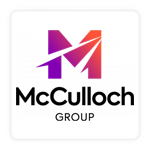 McCulloch Rail
Specialists in transforming rail infrastructure. Bespoke and patented machines that eliminate manual handling and improve accuracy and productivity.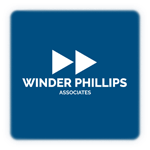 Winder Phillips Associates
Independent management consultancy providing the rail sector with advice and practical solutions based on good practice and expert knowledge.
MAKE THE MOST OF YOUR MEMBERSHIP
Onboarding checklist
Are you new to RBD Community and want some help? Or do you want to make sure you get the most out of your membership? We've created a quick onboarding checklist for you.
20% off all marketing services
You get 20% off all marketing and profile enhancement services to help your business grow. Get this, and more benefits here... 
15 Mariner Court, Durkar, Wakefield
United Kingdom
You have received this email because you are a part of the RBD Community. If you would prefer not to receive emails in future unsubscribe below.
Unsubscribe