Calling all educators! Unlock the full potential of your professional development with our latest report. Dive into the findings and see how our courses empower teachers worldwide. Gain insights, enhance your skills, and make a difference in the classroom. Read now and take your teaching journey to new heights!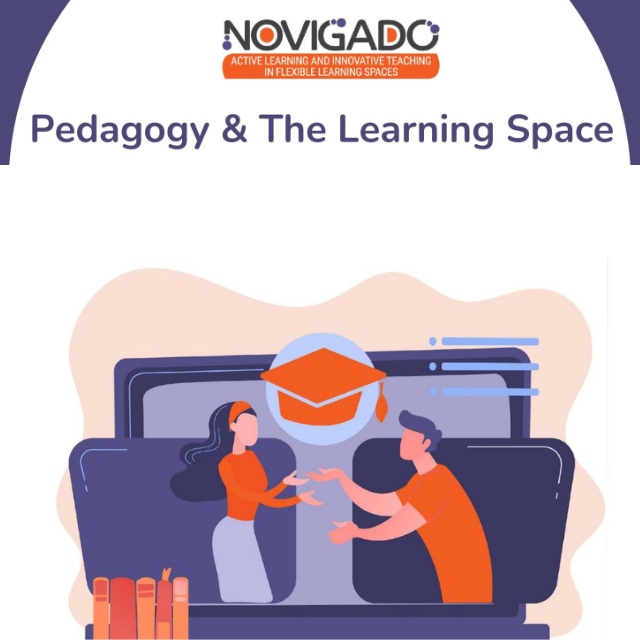 Can Flexible Learning Environments Promote Active Learning?
Enhance learning outcomes with innovative classroom arrangements! Discover "Guidelines in Learning Space Innovation", available in 7 languages. Based on research and classroom practices, these guidelines empower teachers for innovative teaching

Our recent Data4Learning webinar series focuses on the ethical use of data in learning. But how do we define ethical questions when it comes to technology? Read our report to find out.
Don't miss the youth-led Safer Internet Forum (SIF) on November 23, 2023! Empowering children and young people with digital skills for online safety. Register in September. Stay updated on the Better Internet for Kids (BIK) portal for agenda and speaker updates.
GenB is all about educating and empowering the Generation Bioeconomy. Why should they become the next ambassadors? To make their voice heard in political decisions, to raise awareness for the bioeconomy, and to participate in the GenB events to inform and inspire others about sustainable and circular bioeconomy. Fill in here the application form by August 31st!
Become a #TeacherTalk! Star: Share Your Insights with Our Community!
Looking to showcase your expertise as an inspiring educator? Look no further than our brand-new interview series, #TeacherTalk! Share your valuable insights, tips, and memorable experiences using the EUN Academy platform and participating in our MOOCs. Don't miss out on this exciting opportunity to share your professional experience with our wide audience. Join us today and let's inspire teachers together!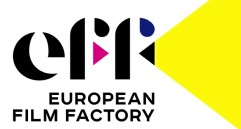 Discover the European Film Factory
Unlock the power of cinema with EFF! Access a captivating catalog of 20 films and educational kits in 9 languages. Easily integrate them into classrooms and film clubs. Join EFF today to expand horizons and explore the world of film-based education!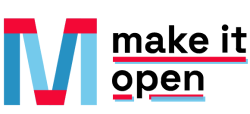 Make it Open project creates lasting impact
The Make it Open project concludes in September, having established sustainable Open Schooling infrastructure with maker movement principles. Hubs in 10 countries and 16 co-created learning scenarios with pilot schools (UK, Israel, Netherlands, Poland) are available online for free. Teachers were trained through a complimentary online course.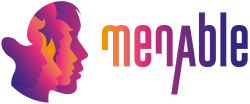 The menABLE Project to combat Gender-Based Violence Online!
Join menABLE's Knowledge Management Working Group (KMWG) to combat online gender-based violence. Contribute insights and perspectives alongside the menABLE Consortium. Open to educational stakeholders, experts, and young people. Contact [email protected]. Visit www.menable.eu for details and follow on Instagram and TikTok.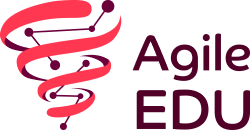 How Can Teachers Make Use of Student Data: Join the Agile EDU Community
Discover the power of data-driven pedagogy in the Agile_EDU project! Explore how student data can enhance teaching approaches and improve learning outcomes. Learn more about the project and subscribe to the newsletter. Unlock the potential of digitalised education!
European Schoolnet (EUN Partnership aisbl)
Rue De Treves 61, Bruxelles
Belgium
You received this email because you signed up for our newsletter on our website.
Unsubscribe
The projects highlighted in this newsletter are funded as follows:
Citizens, Equality, Rights and Values Programme (CERV) of the European Union.
+
European Union
+

EmpowerED | Accelerate your Teaching
Creative Europe Programme
+
Erasmus+
+

Agile_Edu ERASMUS JEAN MONNET ACTIONS: Teach Europe
Connecting Europe Facility
+
The above projects are funded with support from the Erasmus+ and the Horizon 2020 programmes. This course is the 5th Edition of the Games in Schools course produced by European Schoolnet and funded by the Interactive Software Federation of Europe (ISFE). It is provided in good faith with regard to the validity, accuracy or comprehensiveness of the information contained within it. Please note that the authors have no control over third-party references and linked sites, and any referenced links may be subject to change over time. This course has been developed by Life Terra, and co-financed by the European Commission through the LIFE Programme (LIFE19 CCM/NL/001200). The course is additionally supported by Scientix, an initiative of European Schoolnet (EUN). The content of the document is the sole responsibility of the organizer and it does not represent the opinion of the European Commission (EC), and the EC is not responsible for any use that might be made of the information contained.