As the summer holidays draw to a close and the new school year approaches, educators around the world are preparing for a fresh start full of endless possibilities. It's a time to reflect on past achievements, set new goals and look for ways to improve teaching practices. Read our latest blog article and get insight on how EUN Academy can guide you on your path to success for this new school year!
European Schoolnet Introduces Exciting Projects as Part of the Erasmus+ Academy Initiative
ContinueUP
The role of Initial Teacher Education (ITE) and Continuous Professional Development (CPD) is pivotal in nurturing the growth of teachers and student teachers. Yet, in Europe, a robust link between ITE and CPD remains incomplete. European Schoolnet, together with three universities, two Ministries of Education (Croatia & Spain), and two regional CPD providers, is committed to closing this gap. With the #ContinueUP project, we facilitate a seamless journey and empower educators to support their personal and professional growth by collaboratively building and delivering an education program. This includes a blended ITE module and a CPD Massive Open Online Course (MOOC). Want to delve deeper?  Visit the project's website. 
21st Century European Teachers
If you are a teacher from secondary school in a European country or expects to become one soon, discover the new 21st Century European Teachers project and develop your competences on four emerging subjects: sustainability, technology, entrepreneurship and playful learning.
Get a better common understanding of emerging subject matters and try out new joint learning modules to help teachers with a common "21st Century European Teacher co-education model".Be part of the change today!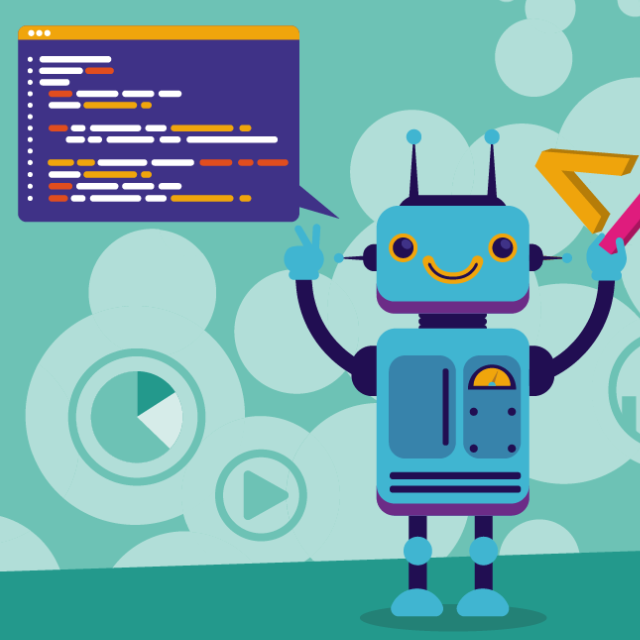 Join other teachers in our new EU Code Week MOOC
Discover a transformative learning experience in the upcoming EU Code Week MOOC – "Navigating innovative technologies across the curriculum." Immerse yourself in the world of coding, computational thinking, and immersive technologies, designed to enhance student engagement and motivation. Join peers for blended learning and bring tech-savvy learning opportunities to your classroom. The course starts on October 9, but registrations are already open!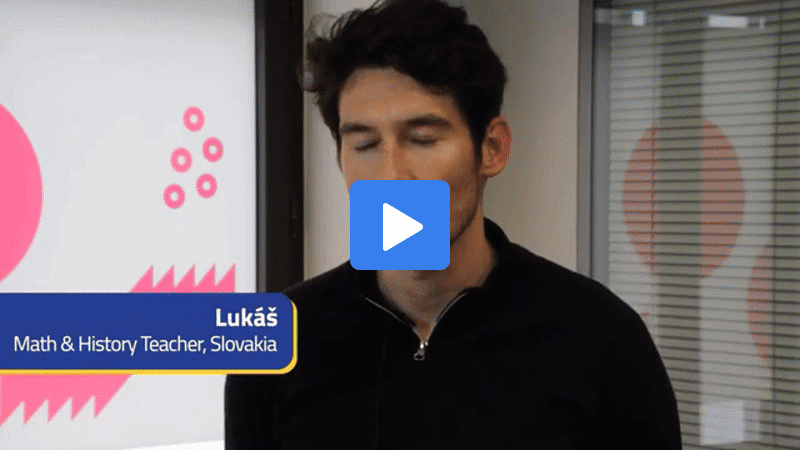 Join the Teach Europe Launch Event
The aim of the Teach Europe project is to enrich the pedagogical offer on the topics of active citizenship and the EU. If you are a K12 teacher who wants to discuss the EU with your students, join the launch event and hear from the Teach Europe taskforce how they talk about EU citizenship with their students.
Throughout September, October and November, the Future Classroom Lab is hosting a number of webinars for teachers which will explore the role of technology in enabling innovative teaching and learning models. See the announced webinars below and stay tuned to be notified of the next events.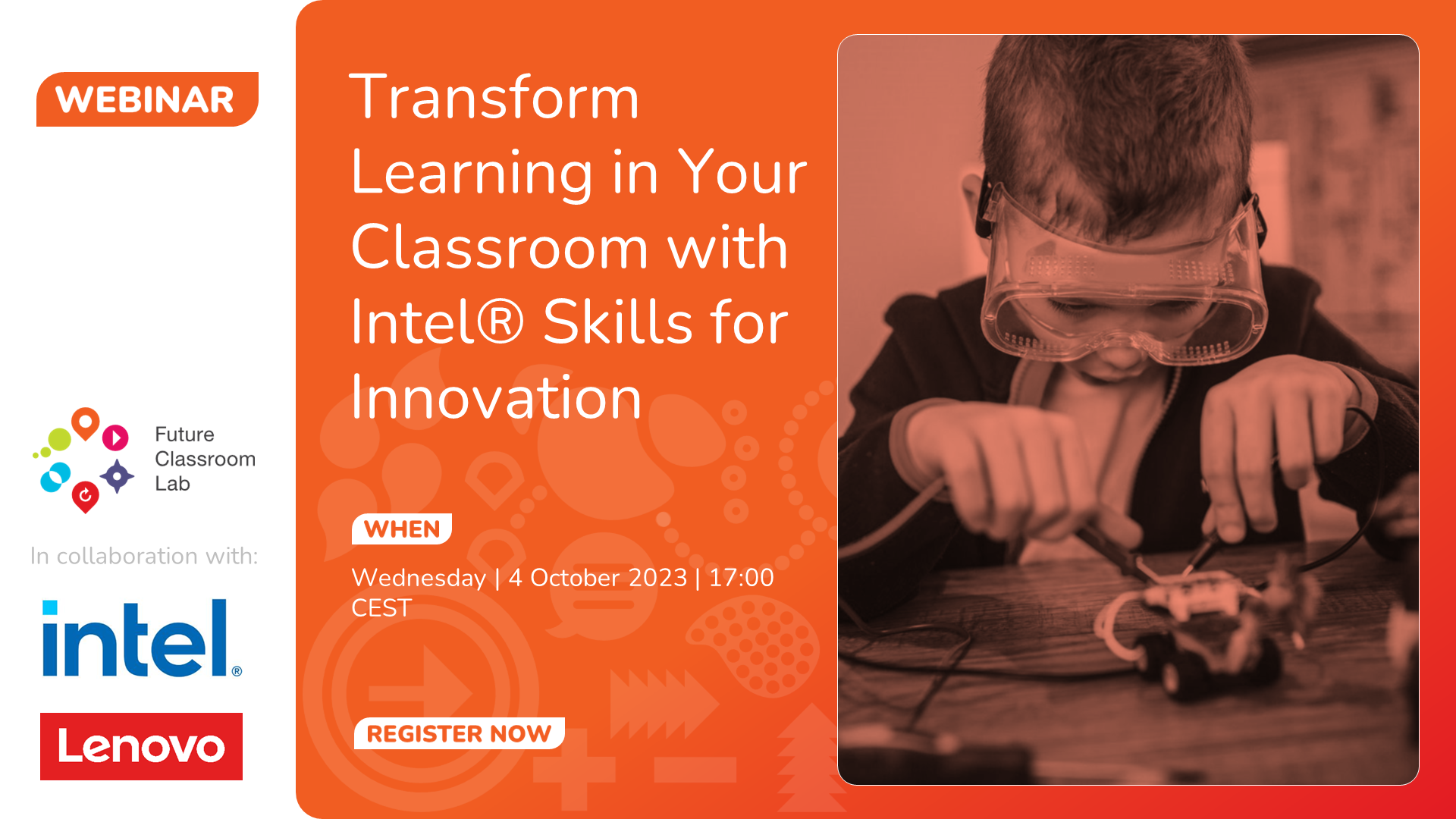 Webinar: Transform learning in your classroom with Intel SFI
The Future Classroom Lab, Intel and Lenovo are hosting a webinar which will introduce educators to Intel SFI, Lenovo's professional development courses and a sample lesson on how ChatGPT can be used in the classroom. This Back To School Season, upgrade your classroom activities & enhance your pedagogical approach!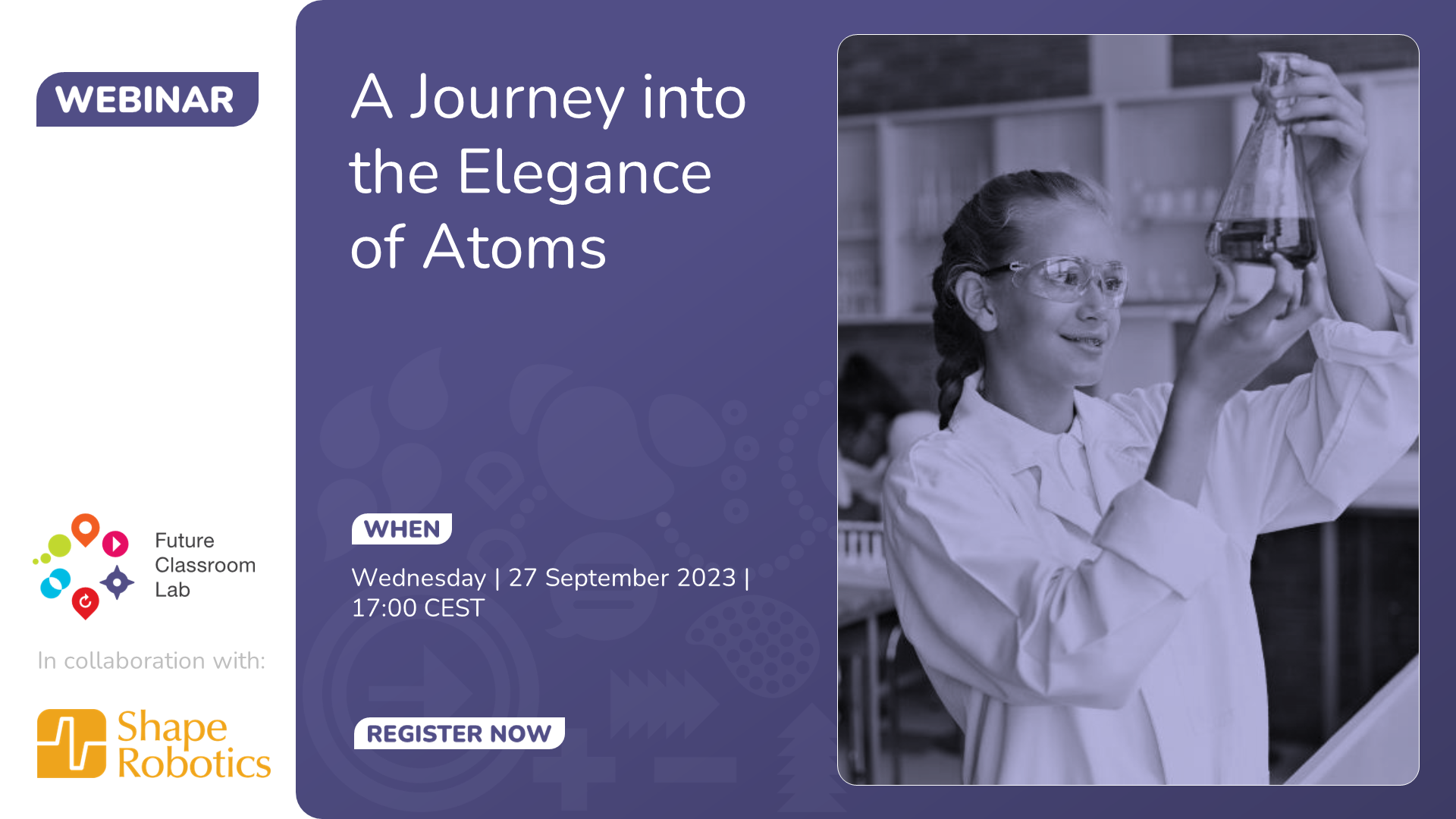 Webinar: A journey into the elegance of atoms
The Future Classroom Lab and Shape Robotics are organising a practical demonstration of how different educational technology solutions can be used to teach the mathematics, chemistry and physics of atoms. Curious about how Edtech can be used in practice in the classroom to teach a specific lesson?
Calling all educators, teachers, and policy makers! Join us on September 21 as we celebrate the launch of the "Using video games in school" handbook for teachers, a groundbreaking resource that promises to reshape the educational landscape. Discover the benefits of using video games for inclusive education and explore real- success stories with video games in education with our panel of experts. Join us on September 21 for insights and inspiration. Register today!
Do you want to support STEM education in your country? This is your opportunity! Become a Scientix Ambassador and join the growing worldwide community of science educators! More information on how to apply here.

Celebrating One Year of the European Digital Education Hub
The Hub's accelerator programme supports innovative solutions and prototypes in the field of digital education. This time as part of an interview series that introduces the teams selected for the 2023 edition of Digital Education Accelerator, meet Miska Noponen, the CEO of Annie Advisor.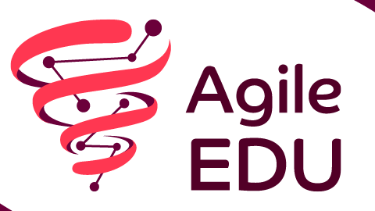 Join the Agile EDU Community
Discover how student data and digitalization can enhance pedagogical approaches for better learning outcomes in our #Agile_EDU newsletter. Read it now and subscribe for future editions.
European Schoolnet (EUN Partnership aisbl)
Rue De Treves 61, Bruxelles
Belgium
You received this email because you signed up for our newsletter on our website.
Unsubscribe
The projects highlighted in this newsletter are funded as follows:
European Commission
+

Code WEEK | Life Terra project | European Digital Education Hub | Agile Edu
ERASMUS+
+

ContinueUP | 21st Century European Teachers
ERASMUS JEAN MONNET ACTIONS
+
The above projects are funded with support from the Erasmus+ and the Horizon 2020 programmes. This course is the 5th Edition of the Games in Schools course produced by European Schoolnet and funded by the Interactive Software Federation of Europe (ISFE). It is provided in good faith with regard to the validity, accuracy or comprehensiveness of the information contained within it. Please note that the authors have no control over third-party references and linked sites, and any referenced links may be subject to change over time. This course has been developed by Life Terra, and co-financed by the European Commission through the LIFE Programme (LIFE19 CCM/NL/001200). The course is additionally supported by Scientix, an initiative of European Schoolnet (EUN). The content of the document is the sole responsibility of the organizer and it does not represent the opinion of the European Commission (EC), and the EC is not responsible for any use that might be made of the information contained.