Dive into European Schoolnet's publication on small and rural schools, exploring leadership, system innovation, pedagogical practices, and ICT inclusivity. Uncover challenges, opportunities, and recommendations for educational improvement Discover how partnerships, networking, and collaborative practices can transform education in remote schools. Join the conversation on technology-enabled learning and community engagement.
Is Europe on the verge of its first EdTech unicorn? Discover the challenges faced by European EdTech start-ups in revolutionising school education. Explore the "Accelerating EdTech Start-ups in Europe" report.
Our New Teaching and Learning Models focus area made outstanding results in 2022. From the School Innovation Forum to the FCL activities, we have empowered educators, schools and teachers to embrace innovative teaching practices. Together, let's shape the future of education.
Interested in teaching coding? Discover CodeWeek and engage with like-minded teachers. Join the online event on 20 June 2023 to learn more. Register now!
#TEACHERTALK!
Empower Yourself with EUN Academy: #TeacherTalk! with Sonia
Sonia, a passionate teacher from Portugal, takes us on her inspiring journey with European Schoolnet Academy in the latest episode of #TeacherTalk!. Uncover how she discovered valuable MOOCs and hear her encouraging message to teachers worldwide to fearlessly enroll in courses for professional development. Join EUN Academy and embark on your professional growth journey. Enroll in courses, connect with educators worldwide, and unlock your full potential. Don't miss out, join us today!
Become a #TeacherTalk! Star: Share Your Insights with Our Community!
Looking to showcase your expertise as an inspiring educator? Look no further than our brand-new interview series, #TeacherTalk! Share your valuable insights, tips, and memorable experiences using the EUN Academy platform and participating in our MOOCs. Don't miss out on this exciting opportunity to share your professional experience with our wide audience. Join us today and let's inspire teachers together!

Celebrating One Year of the European Digital Education Hub
Explore the achievements and impact of the European Digital Education Hub in its first year. Discover how this initiative is driving digital transformation in education across Europe. Join the movement for innovative learning experiences.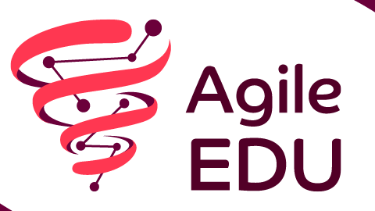 Join the Agile EDU Community
Discover how student data and digitalization can enhance pedagogical approaches for better learning outcomes in our #Agile_EDU newsletter. Read it now and subscribe for future editions.

The EmpowerED project
The EmpowerED project website is now live. Join us in establishing a pan-European network and platform for EdTech exchange, mapping the European landscape, and accessing innovative education solutions. Visit the website here.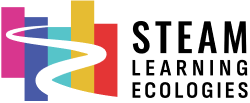 STEAM Learning Ecologies project
Experience STE(A)M Learning Ecologies: inclusive science learning paths for all. Join us in fostering improved science education through interconnected knowledge ecosystems. Visit the website for details.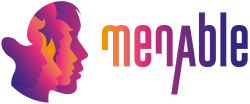 MenABLE
Introducing menABLE: an EU-funded project challenging online gender-based violence. The project aims to empower boys and young men through education, tools for intervention, and awareness raising. Join us in creating a safer online environment.


Media Literacy Case for Educators
Join Save the Children Italia, IFLA, and Tactical Tech to revolutionize education. Discover our groundbreaking initiative for equipping educators with digital literacy tools. Learn more on our partner's website.

The STEM Discovery Campaign 2023 has been record-breaking
The 2023 STEM Discovery Campaign exceeded expectations with 306,000+ participants, 2,000 activities, and 50 countries involved. Explore the results and discover how we're shaping STEM identities. Check it out!
European Schoolnet (EUN Partnership aisbl)
Rue De Treves 61, Bruxelles
Belgium
You received this email because you signed up for our newsletter on our website.
Unsubscribe
The projects highlighted in this newsletter are funded as follows:
Horizon 2020
+

STE(A)M Learning Ecologies (SLEs) | Scientix
Citizens, Equality, Rights and Values Programme (CERV) of the European Union.
+
Creative Europe Programme
+

Media Literacy Case for Educators
European Commission
+

Code WEEK | Life Terra project | European Digital Education Hub
The above projects are funded with support from the Erasmus+ and the Horizon 2020 programmes. This course is the 5th Edition of the Games in Schools course produced by European Schoolnet and funded by the Interactive Software Federation of Europe (ISFE). It is provided in good faith with regard to the validity, accuracy or comprehensiveness of the information contained within it. Please note that the authors have no control over third-party references and linked sites, and any referenced links may be subject to change over time. This course has been developed by Life Terra, and co-financed by the European Commission through the LIFE Programme (LIFE19 CCM/NL/001200). The course is additionally supported by Scientix, an initiative of European Schoolnet (EUN). The content of the document is the sole responsibility of the organizer and it does not represent the opinion of the European Commission (EC), and the EC is not responsible for any use that might be made of the information contained.