Discover how European Schoolnet is at the forefront of addressing European teacher shortage through initiatives like "ContinueUP, 21st Century European Teacher, SRSP Flanders" and many more. Learn about our commitment to empowering educators and enhancing education quality. Dive into the full article to understand the significant impact of our work.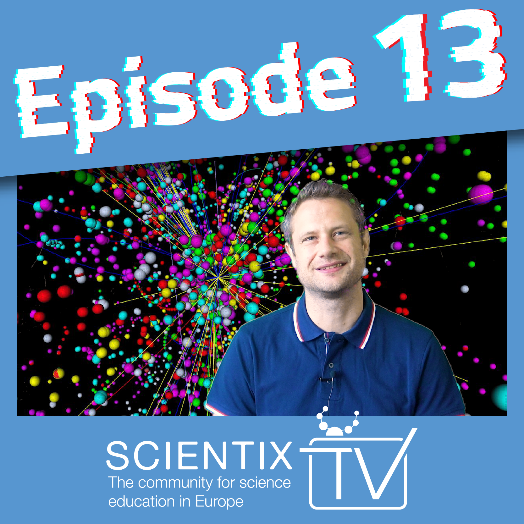 Scientix TV brings you EdTech, particle physics and lava lamps!
This episode of Scientix TV announces several events related to the 2023 Back to School Campaign, such as competitions and career advice chats for students. This episode also features a look at the upcoming Accelerate Your Teaching MOOC, which will guide STEM teachers toward introducing particle physics in their classrooms. The colourful experiment this month shows you how to explain chemical processes by making a beautiful lava lamp in class. Watch it now!
This autumn, European Schoolnet engages in activities promoting active citizenship education. These initiatives aid teachers in discussing the EU, its history, and institutions with students. Explore innovative learning methods, teaching materials, and student competitions to empower students as active EU citizens.
In our recent publication, we delve into the ethical use of data in schools. As educators increasingly utilize digital tools to enhance teaching and learning, we examine the considerations, challenges, and potential benefits surrounding teacher and student-generated data. Explore insights from educational stakeholders in the report HERE.
On 9 October, the European Commission launched the 2023 edition of CodeWeek from European Schoolnet's Future Classroom Lab. CodeWeek is a grass-roots movement that celebrates creativity, problem-solving and collaboration through programming and other tech activities. The aim is to make programming more visible, to show young, adults and elderly how you bring ideas to life with code, to demystify these skills and bring motivated people together to learn. Explore all CodeWeek-related initiatives here.
Register now for the first webinar of a series dedicated to exploring the BIK Teacher corner: for any educator working with young people, it's your 'one stop shop' for learning and teaching about digital citizenship and online safety. Ready to learn more about generative AI and persuasive design?
Save the date for Thursday, 19 October 2023, 17:00 CEST.
On 28 November, the project NBS EduWORLD will hold its first NBS EduCommunity workshop: Shaping the future of sustainability learning. It will gather education experts and nature-based solutions (NBS) practitioners from across Europe. Participants will be able to learn from each other and share their views on how to mainstream NBS education across all levels of education. Register for the event here.
This webinar will take a deeper look at the theory and practice of active learning, a pedagogical approach which puts students at the center of the learning process and promotes engagement, motivation, and enhanced outcomes. Join the event on 25 October 2023 at 17:00 CET to exchange with practitioners on this innovative teaching method! Register Here
If you are a pre-service teacher, in-service teacher, principal, director, or school manager, this is your time! The SEER is supporting the expansion of STE(A)M education in Europe, and we need your valuable insights into the current state of STE(A)M education. By participating you will shape the Roadmap for STE(A)M education and shed light on the needs of teachers and educators. It's available in five languages and open until 31 October 2023. Participate here!
The STEM Alliance, in collaboration with Lenovo and Scientix, launches a new competition whose aim is to inspire and motivate educators to turn waste into learning activities. The competition challenges primary and secondary school teachers across Europe, the Middle East, and Africa to creatively integrate Lenovo's Activity Booklet into their classrooms and promote sustainability in STEM education. Challenge your students and participate in the competition!
European Schoolnet is looking for 1 educator from the Netherlands or Belgium who is a Dutch speaker to join the Europeana project from November 2023 until August 2024. The tasks require organizing national activities, collecting Stories of Implementation, acting as a jury in the Europeana Education Competition 2024 and participate in workshops among others. Are you interested? Read more information here.
Become a #TeacherTalk! Star: Share Your Insights with Our Community!
Looking to showcase your expertise as an inspiring educator? Look no further than our brand-new interview series, #TeacherTalk! Share your valuable insights, tips, and memorable experiences using the EUN Academy platform and participating in our MOOCs. Don't miss out on this exciting opportunity to share your professional experience with our wide audience. Join us today and let's inspire teachers together!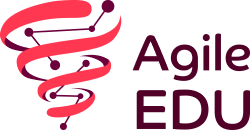 Join the Agile EDU Community
Discover how student data and digitalization can enhance pedagogical approaches for better learning outcomes in our #Agile_EDU newsletter. Read it now and subscribe for future editions.


Media Literacy Case for Educators
Join Save the Children Italia, IFLA, and Tactical Tech to revolutionize education. Discover our groundbreaking initiative for equipping educators with digital literacy tools. Learn more on our partner's website.

The EmpowerED project
The EmpowerED project website is now live. Join us in establishing a pan-European network and platform for EdTech exchange, mapping the European landscape, and accessing innovative education solutions. Visit the website here.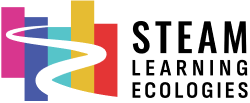 STEAM Learning Ecologies project
Experience STE(A)M Learning Ecologies: inclusive science learning paths for all. Join us in fostering improved science education through interconnected knowledge ecosystems. Visit the website for details.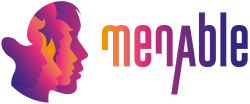 MenABLE
Introducing menABLE: an EU-funded project challenging online gender-based violence. The project aims to empower boys and young men through education, tools for intervention, and awareness raising. Join us in creating a safer online environment.
European Schoolnet (EUN Partnership aisbl)
Rue De Treves 61, Bruxelles
Belgium
You received this email because you signed up for our newsletter on our website.
Unsubscribe
The projects highlighted in this newsletter are funded as follows:
Horizon 2020
+

STE(A)M Learning Ecologies (SLEs) | Scientix
Citizens, Equality, Rights and Values Programme (CERV) of the European Union.
+
Creative Europe Programme
+

Media Literacy Case for Educators
ERASMUS+
+

ContinueUP | 21st Century European Teachers |EmpowerED | Agile_EDU
The above projects are funded with support from the Erasmus+ and the Horizon 2020 programmes. The STEM Alliance project is funded by industry partners. Its foundations of it are based on the European Commission's Erasmus+ Programme. This course is the 5th Edition of the Games in Schools course produced by European Schoolnet and funded by the Interactive Software Federation of Europe (ISFE). It is provided in good faith with regard to the validity, accuracy or comprehensiveness of the information contained within it. Please note that the authors have no control over third-party references and linked sites, and any referenced links may be subject to change over time.