Between October 2022 and June 2023, European Schoolnet hosted a number of webinars gathering various education stakeholders to exchange about the topic of data in education. The initiative is the European Schoolnet's contribution to the ever-important question of what constitutes a meaningful and ethical use of data in schools. In this report, policymakers can find summaries of the main points raised by the speakers and an overview of the insights each of them shared. 
The angles explored include: The platformisation of education, capturing data & testing; What does the use of algorithms mean for the anatomy of teachers?; How can teachers best use and make sense of data in education?; ChatGPT and the role of AI in assessment; (How) is using data for learning ethical?; Governance processes for a robust educational data ecosystem.

Digisprong is an initiative of the Flemish authorities to allocate around EUR 319 million from the Recovery and Resilience Facility to equipping more than 3700 schools with laptops and other ICT tools. Additionally, effective learning tools and training will be provided to teachers to improve their digital skills, and schools will be supported in adapting their curricula to the digital transition by setting up a central knowledge and advisory centre. Learn more the Future Classroom Lab's Ambassadors Podcast Episode 3.
This autumn, European Schoolnet is involved in a series of activities to raise awareness about the importance of bringing the European Union's perspective to schools. Discover how we are supporting teachers in educating pupils about the history, functioning and institutions of the EU by providing them new learning models, innovative teaching materials and exciting competitions.
The DIGI-LINGO project aims to explore the capabilities of digital environments to enhance foreign language learning and promote multilingualism. More specifically, its objectives include developing new teaching guidelines for digital language learning, designing easily accessible methods for virtual language exchange, and ensuring the sustainability of the model at regional levels. At present, the project involves partners from Denmark, Norway, Belgium and The Basque Country. As part of the initiative, three new publications were released - Analytical Framework and Identification of Best Practices, Methodology and questionnaire, Results and recommendations based on questionnaires.
NEW TEACHING AND LEARNING MODELS
On 9 October, the European Commission launched the 2023 edition of CodeWeek from European Schoolnet's Future Classroom Lab. CodeWeek is a grass-roots movement that celebrates creativity, problem solving and collaboration through programming and other tech activities. The aim is to make programming more visible, to show young, adults and elderly how you bring ideas to life with code, to demystify these skills and bring motivated people together to learn. Explore all CodeWeek-related initiatives here.

Throughout September, October and November, the Future Classroom Lab is hosting a number of webinars targeted at teachers, school leaders and other education stakeholders which will explore the role of technology in enabling innovative teaching and learning models.
This webinar will take a deeper look at the theory and practice of active learning, a pedagogical approach which puts students at the center of the learning process and promotes engagement, motivation, and enhanced outcomes. Join the event to exchange with practitioners on this innovative teaching method!
European Schoolnet participated in the workshop that took place on 28-29 September in Brussels organised by the European Digital Education Hub in connection to the European Year of Skills. The participants addressed a wide range of topics, from the definition of digital skills to the challenges and opportunities in digital education.
This episode of Scientix TV announces several events related to the 2023 Back to School Campaign, such as competitions and career advice chats for students. This episode also features a look at the upcoming Accelerate Your Teaching MOOC, which will guide STEM teachers toward introducing particle physics in their classrooms. The colourful experiment this month shows you how to explain chemical processes by making a beautiful lava lamp in class.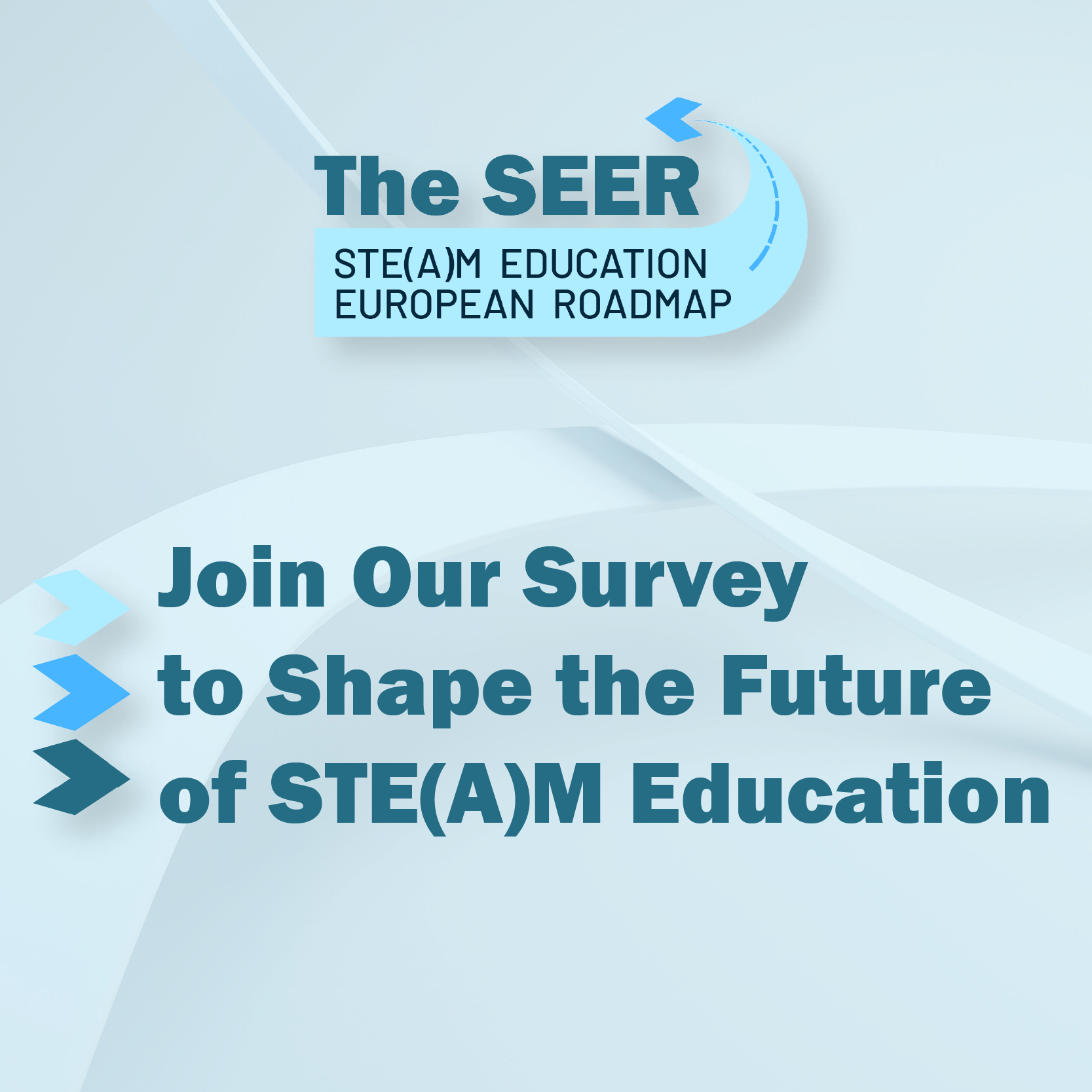 Join A Survey to Shape the Future of STE(A)M Education
We are launching a survey for pre-service teachers, in-service teachers, principals, directors, and school managers, aimed at shaping the Roadmap for STE(A)M education and shedding a light on the needs of teachers and educators. It's available in five languages and open until 31 October 2023.
The Education Resilience in Europe initiative is now publishing a series of videos to help teachers integrate students with an immigration background. Supported by Scientix STE(A)M Partnerships and funded by Cisco, this initiative has identified and supported 15 projects that offer valuable tools in this context. The video series highlights digital tools, teacher training courses, cutting-edge pedagogies encompassing STEM and Arts, content and language-integrated learning, and peer teaching. Episodes 1 and 2 are now available.
Discover the New Learning Paths on the Digital Skills & Jobs Platform
The Digital Skills & Jobs Platform now hosts a new interactive functionality that will enrich the learning experience of users of the Platform: the Learning Paths. The new feature is launched with a series of pre-designed paths in some key technologies (cybersecurity, digital transformation, AI, web development, big data and blockchain) to guide you through the wide educational material on the Platform. Moreover, you can keep track of your progress in the paths in your Platform profile. Dive into the new learning paths and stay tuned on the Platform for more topics and technologies!
As part of the Agile EDU project, we have published the first Comparative Overview Report. In the preliminary collection of information, from May to June 2022 we collected information about data regulation, governance, management, and use from fourteen member countries: Belgium-FR, Belgium-NL, Croatia, Cyprus, Finland, France, Greece, Hungary, Ireland, Portugal, Serbia, Slovakia, Slovenia and Spain.

European Schoolnet (EUN Partnership aisbl)
Rue De Treves 61, Bruxelles
Belgium
You received this email because you signed up for our newsletter on our website.
Unsubscribe
The projects highlighted in this newsletter are funded as follows:
Connecting Europe Facility
+
The above projects are funded with support from the Erasmus+ and the Horizon 2020 programmes. The STEM Alliance project is funded by industry partners. Its foundations of it are based on the European Commission's Erasmus+ Programme.The ALL DIGITAL Weeks 2023 campaign is co-funded by the European Commission. This course is the 5th Edition of the Games in Schools course produced by European Schoolnet and funded by the Interactive Software Federation of Europe (ISFE). It is provided in good faith with regard to the validity, accuracy or comprehensiveness of the information contained within it. Please note that the authors have no control over third-party references and linked sites, and any referenced links may be subject to change over time. The European Digital Education Hub is funded by Erasmus programme.