Dear Nativity Families,

Our accreditation visit has gone well thus far and we've received many compliments from the team about our wonderful school! Feel free to introduce yourself if you see any of the team members at drop-off or pick-up.
Next Saturday, April 22nd, is Spirit of Spring! We are so excited to be hosting our annual dinner and auction at the Minnesota Valley Country Club next Saturday evening! We have some one-of-a-kind and fun items donated by members of our school and parish community. 

Buy your tickets online at nativity23.givesmart.com - no tickets will be sold at the door.
Even if you can't attend on April 22, you can bid in our online silent auction starting April 19 at 7pm. Go to nativity23.givesmart.com to preview our items and sign up for FREE to bid on items such as
VIP tickets to the Mass of the Holy Spirit and luncheon with Archbishop Hebda in January 2024
MN Twins Champion Club Tickets
a chartered fishing trip on Lake Michigan

a chance to win free tuition to Nativity of Mary School for one student for one year!

Thank you for supporting the students and families of our parish school!
Serve one another with love!
Ryan
Our Mission & Vision: Nativity of Mary Catholic School provides a Catholic education that fosters academic, spiritual, social, and emotional growth while preparing students to become impactful members of our community and world. We aim to inspire our children to become the saints of the future!
Quick Links & Upcoming Dates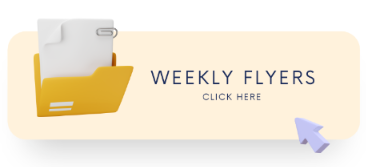 Click on WEEKLY FLYERS to view flyers from Nativity and the greater community. An asterisk (*) symbol below indicates more information can be found in WEEKLY FLYERS.


Spirit Wear Day: April 14 

Only spirit wear that says Nativity is acceptable
No high school spirit wear or hats allowed

Spirit of Spring Online Auction Opens: April 19, 7:00pm 
Spirit of Spring Fundraiser: April 22, 5:30-10:00pm
Parent Drive Day: April 28

If your last name begins with A-L, drop-off and pick-up your child(ren) in the north lot. If your last name begins with M-Z, drop-off and pick-up your child(ren) in the south lot.
It is winter no more! Navy pleated front or flat front shorts are now accepted as uniform attire. The shorts must be dark navy blue cotton twill (not denim or corduroy) with inset pockets.  Shorts length must be 3 inches above the knee or longer. Note: Uniform shorts have no zipper pockets, no flaps on pockets, and no "cargo" style pockets. View the full Uniform Policy here.
Sneak Peek! Check Out All Live, Premier & Buy-in Items!
The excitement for the Spirit of Spring is building! We hope you can join us at the event on Saturday, April 22 at 5:30pm. No tickets will be sold at the door so please purchase your tickets (and pick your dinner choice) at nativity23.givesmart.com. 
The silent auction opens online to everyone next Wednesday, April 19 at 7pm, but you can preview all the Live, Premier and Buy-in auction items right now. Please share that link with your family and friends - anyone can register for FREE to bid on silent auction items and to buy chances to win free tuition for one student for one year! 
Spring Picture Day Is Coming
School pictures will be on Friday, April 21. Order before Picture Day on mylifetouch.com with your Student's School ID or Picture Day ID (EVTGHHXZ4 for PreK-7th grade and EVT23HCN8 for 8th grade).

Perspective: Week 28
During Positivity Project lessons this week, classes will discuss the character strength of Fairness. Students will discuss the topics of right and wrong, justice, fair vs. equal, and treating others the way we want to be treated.
Fairness Character Card (English)
Fairness Character Card (Spanish)
The Pro Ecclesia Sancta Breakfast Fundraiser
Come join the Sisters from our school and be a part of their mission of bringing the love of the Sacred Heart to many more souls. Please visit their website to RSVP and see opportunities to become a sponsor of this event. Your contribution will help them finish the restoration of the second wing (ministry area), they will be able to welcome many more souls into the convent to experience the transforming love of the Sacred Heart. The event will take place at the Hilton Hotel in Bloomington (on France Ave).
For tickets and more information visit: sacredheartofjesusconvent.org
Congratulations to our 52 Club Raffle Winners! 

4/9/23          Frino & Guerline Alcenat          $500 

Interested in participating in the raffle? The next opportunity will be November 2023.  All school families with a student enrolled in K-8 purchases 10 tickets through the tuition agreement and are automatically submitted into the raffle. Additional tickets can be purchased by school families and the greater community and paid for separately through the school office prior to the start of the raffle in November. Raffle tickets earn money for the school and are another way to support Nativity! To learn about other ways you can help our school, view the Support tab on our website!

Officer Earhart and Firefighter Bauer visited the second graders to talk about their jobs and how to stay safe. We appreciate your service to our community!
These amazing students helped "serve one another with love" this past Saturday at the Free Food Giveaway at Nativity in association with St Vincent de Paul.
Have something you want to share with our News and Notes community? Share it with us by emailing [email protected]. All requests will be reviewed and approved submissions will be shared in the upcoming weeks News and Notes. Deadline to submit your request is by Noon each Wednesday.