Thriving Together Northumberland
Newsletter
Thriving Together aims to bring the voluntary, community and social enterprise sector together to make a positive impact on the lives of Northumberland residents

FREE Information Sessions
These information sessions are open to any VCSE organisation interested in learning more about the platform.
Monday 11th Sept at 11am - 12pm and Tuesday 12th September 10-11am (online)
Anyone interested in attending should email [email protected] and we will send out a link.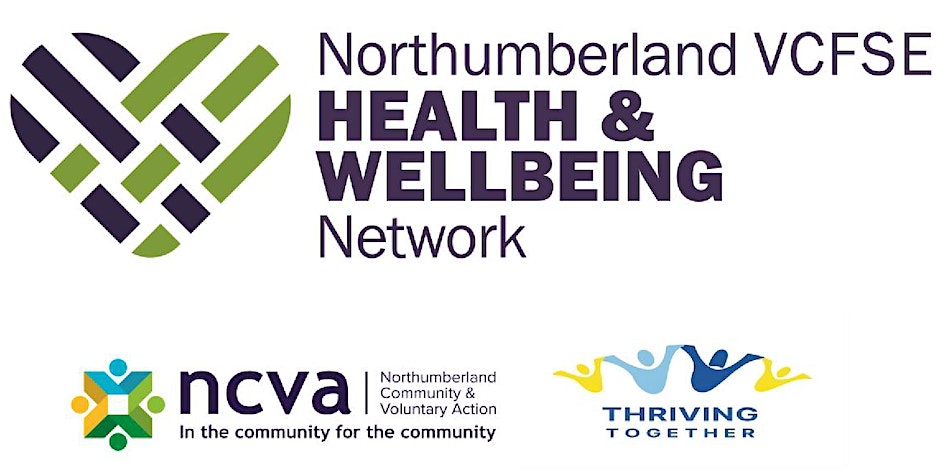 VCSE Health and Wellbeing Network Conference 2023
This year's Health and Wellbeing conference will be held on Thurs 14 September 2023 at the Rivergreen Centre, St. Mary's Park, Morpeth NE61 6BL

The conference is an opportunity for VCSE organisations, along with statutory partners, to network. We will discuss how the VCSE Health and Wellbeing Network can influence the ongoing developments within the Integrated Care Board in Northumberland and changes from a Local Authority perspective. There will be keynote speakers from the Intergrated Care Board, Northumberland County Council and Thriving Together.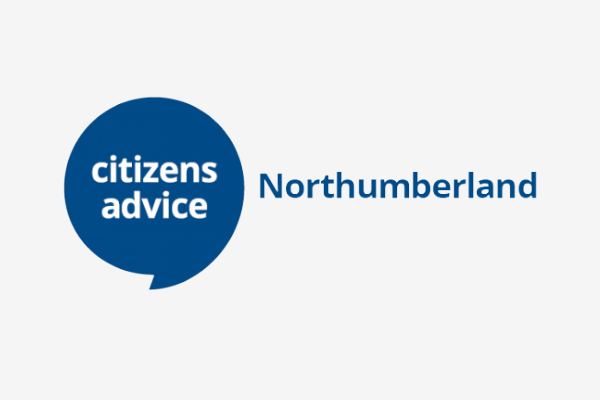 Blog post: A day in the life of an energy caseworker
The Energy Team at Citizens Advice Northumberland has a variety of roles, working with customers, and we thought it would be beneficial to offer a couple of insights into our work. We'll begin with our Energy Caseworkers, and Tim has written about a typical day for him.
"Being an energy caseworker is a varied role and every day is different. You never know what the day will bring and this makes the role difficult but also exciting. I was told by a retiring colleague who worked for Citizens Advice for years that as a caseworker you had to play the role of detective. I think this really rings true now that I have been in the role for a while ..."
Read the full article on our blog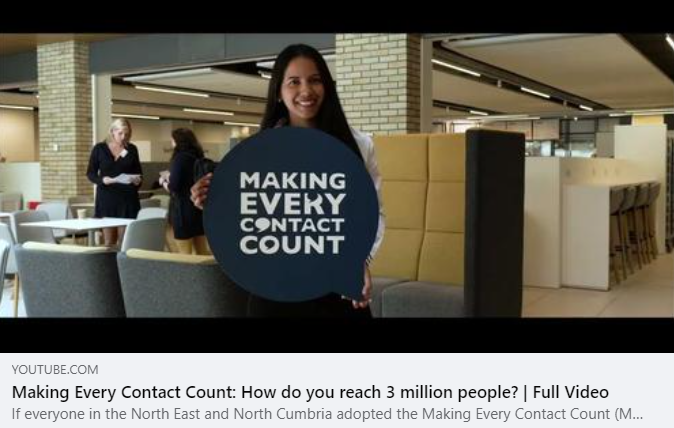 Training Sessions
Making Every Contact Count
The brilliant Public Health Team at NCC deliver accredited MECC training to enable frontline workers/volunteers to use everyday conversations to help support and empower people to make positive changes to their physical and mental wellbeing and signpost to local support services.
We currently have spaces on the MECC Train the Trainer courses, which are running in September and October. If you live in Northumberland and would like to book your place onto one of our available training sessions, please complete this form: https://forms.gle/d2i3FzaPAbNJzd316 and we'll be in touch with more information. 
Know someone that will benefit from this training? Please share these details with them 
Want to find out a little bit more about MECC? Watch the video above

Find out what Healthwatch Northumberland has been doing locally - including information about their upcoming AGM
Community Foundation Tyne & Wear and Northumberland


2023-08-23
🚨 FUND JUST OPENED! 🚨
Supporting vulnerable communities to stay warm and safe
📢 Grants up to £10k
📍 Gateshead, Newcastle, Northumberland, North Tyneside, South Tyneside, Sunderland
⏰ Deadline: 2 October
✏️ Apply: https://ow.ly/8cV550PCfTg
The LNER Customer and Communities Investment Fund (CCIF) is OPEN for applications.
The application window will close at 11:59 on 24th September 2023.
The issues CCIF is focused on:
Mental Health
Education and Employability Skills
Diversity and Inclusion; and
Environmental Sustainability – we would be like to receive applications that focus on biodiversity, sustainable travel, waste R
reduction and the circular economy
Changes to be aware of, when deciding to apply.
The maximum amount that can be applied for is £50,000.
Preference will be given to small and medium charities, over larger charities.
Applications need to be located within 10-15 miles of the East coast mainline where there is an identified social need.
How your project will work within the community to mitigate the social need and therefore help to create a more inclusive, prosperous, connected community
To apply for funding, visit the LNER website to access the online application form. We look forward to receiving your application.

The Curtin Passionate About Realising Potential Fund supports individuals in Tyne and Wear and Northumberland to realise their potential. 
The grants for people who wish to study or develop a career in environmental/green jobs (e.g. horticulture, parks and gardens, sustainable energy). The fund particularly prioritises support for carers of all ages, women and girls, Black and Minority Ethnic people including those with asylum seeker/refugee status, disabled people, homeless people and people who are experiencing disadvantage that prevents them from realising their potential.
We have a list of events on our website - 
Northumberland County Council


2023-08-26
Join the Northumberland Skills team on Friday 8 September, from 10am to 2pm, for the Prudhoe Jobs Fair at the Fuse Media Centre
If you're looking for full-time, part-time, apprenticeship or seasonal work, courses or employment support, our Jobs Fair has something for everyone.
As well as chatting to employers, take part in free CV workshops at 11am and 1pm to learn about creating or updating your CV.
Employers attending the Jobs Fair include: Aldi UK, Barclays UK, Bam nuttall, EGGER Group, Home Instead UK, Karbon Homes, Newcastle United Foundation and Northumberland County Council.
Intergrated Wellbeing Service Training Programme - 1st June 2023 to 31st March 2024
We have added a list of training opportunities to our website, which are available through Learning Together.
Job and Volunteer Opportunities
Closing date: Monday 4th September 2023
For an application form or more info email [email protected]
FREE PROGRAMME - READY TO WORK!
The Alnwick Garden (supported by Bernicia) is hosting a "READY TO WORK" programme, focussing on Team Working Skills, Interview Preparation and Food Safety L2 Qualification.
4 Day Programme:
Tues 26 September, Thurs 28 September, Tues 3 October, Fri 6 October
Developed for people who are close to being 'job-ready', giving them the additional skills, preparation to progress into work, enhance self-confidence, build team working, gain new skills and relevant qualification.
All participants on competition of the 4 days are guaranteed interviews for live jobs from a variety of employers, progression onto training or work experience.
Sessions are 9.15 arrival, 9.30am start, 3.00pm finish on each day.
Lunch and refreshments provided, travel costs reimbursed.
Contact Alastair to register and secure your place or refer clients, limited spaces available.
Email: [email protected]
M: 07443 177625

Carer Information and Advice Worker - Carers Northumberland
Carers Northumberland is seeking to appoint a Carer Information and Advice Worker to provide information, advice, guidance, and support to unpaid carers in Northumberland by understanding their needs and supporting them to access services, activities, and groups to improve their wellbeing.
£25,500 per annum rising to £27,643 (pro rata) following successful completion of probationary period (usually 6 months)
30 hours per week – Monday - Thursday

Based at: Central Office, 107 & 109 Station Road, Ashington, NE63 8RS (Hybrid working currently in place)

Fixed Term: 18 months initially

Closing date for applications: 5 pm Monday 4 September 2023
Interviews will be held on Monday 11 September 2023
To download an application pack please go to https://carersnorthumberland.org.uk/vacancies or email [email protected]
Follow us on our social media channels for all the latest news on events, jobs/training, volunteering and funding opportunities
Citizens Advice offices in the North East are conducting research focused on free school meals. We need your valuable insights to make a difference in our community. It's just a quick 5-minute survey that can have a lasting impact.

Your privacy matters so rest assured, any information you provide will be treated with the utmost confidentiality. You have complete control – feel free to withdraw your responses at any time.

Take part in the survey and be part of this meaningful initiative

Thank you for your time and for being a driving force for positive change. 🙌
Community and Voluntary Action Blyth Valley publishes a fortnightly, free e-newsletter with updates and information on current issues, funding, training opportunities, events and much more.
The main purpose of the Thriving Together newsletter is to showcase what's going on within the Voluntary, Community and Social Enterprise sector in Northumberland. 
If you have or know of any job/volunteer, funding, training opportunities or news that you would like to be shared in the next issue, please email: [email protected]
Thriving Together Northumberland
Unit 6, Sovereign House, Sovereign Business Park, Epsom Drive, Ashington, Northumberland, NE63 8UG

Thank you for subscribing to our mailing list. The team at Thriving Together will work hard to deliver good quality and relevant information. However, if you decide that you no longer want to receive such emails from us, feel free to unsubscribe by replying to this email with 'Unsubscribe' in the subject line.

Unsubscribe