Thriving Together Northumberland
Newsletter
Thriving Together aims to bring the voluntary, community and social enterprise sector together to make a positive impact on the lives of Northumberland residents

We're delighted to welcome Christine Foster to our team! She will be working alongside Kay as the Support Officer for Solid Foundations. 
Christine previously worked as the Project Support Worker - providing admin data entry and analysis - for the Bridge Northumberland team. She was based at Northumberland CVA. 

Christine will be working Wednesday to Friday and can be contacted by email: [email protected],uk 
Thank you to everyone who came to our Networking Event at Hexham
It was another successful day
Positive and engaged team developing great programme for Northumberland residents and communities
Fantastic networking opportunities

I love the concept of linking across sector

The next event is due to take place in October in Alnwick 
Our Impact 2023
In August 2021, Thriving Together was awarded the commission from Northumberland County Council to provide VCSE support.

The underpinning ethos was to give all organisations within the sector the opportunity to thrive and achieve potential. Our aim is to showcase the work of the sector through collaboration and partnership working to make a positive impact on the lives of Northumberland residents. We enable a strategic partnership offering best fit representation, building sustainability through our presence. Our approach is to be inclusive by offering non-membership support to all VCSE organisations throughout the county.
Our Impact Report highlights the way we have met and exceeded the deliverables of the commission.
Frontline is a community project. It helps frontline workers and the public quickly find details on local health and wellbeing services. Services can also be contacted through call back and referral options. 

News from the VCSE sector

Cancern - The concern for Cancer
We are a network of VCFSE organisations in the North East and North Cumbria who offer support for those who have been affected by a cancer diagnosis. All of the organisations who have chosen to be a part of this network care about people with cancer.
The Cancern Network has kindly been granted £37,000 for a 1 – year project funded by the National Lottery Community Fund.

This funding has enabled the network to appoint a full time Co-ordinator plus associated delivery costs to help expand or membership, to facilitate our meetings and to help us to work together to ensure that those affected by cancer across the North East and North Cumbria are supported in every aspect of their lives:  https://cancernnorth.org.uk/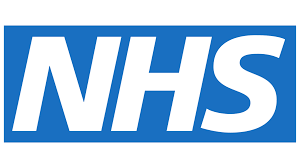 Publication of the NHS Long Term Workforce Plan
The NHS Long Term Workforce Plan was published in July. For the first time, a comprehensive plan is being set to close the staff shortfall and address the changing needs of NHS patients over the next 15 years. It focuses on retaining existing talent and making the best use of new technology alongside the biggest recruitment drive in health service history.

The VCSE sector workforce plays a vital role and, through our North East and North Cumbria Partnership Programme Workforce sub-group, we have been feeding in our concerns, issues and priorities to Integrated Care System (ICS) leaders. Joint he Workforce sub group here: https://www.vonne.org.uk/form/health-wellbeing-network-vcse-pa

Mental Health News for the North East
Read the latest e-bulletin, with news from last month's MHNE conference "Better Times Ahead?" and articles relevant to the North East mental health sector. Find the current July issue here

Rural Us - a project to alleviate feelings of loneliness and isolation caused by rural living
Community Foundation Tyne & Wear and Northumberland


2023-07-19
🚨 FUND OPEN! 🚨 Addressing financial and cost of living issues experienced by individuals waiting for planned surgery
📢 Grants up to £5k
📍 Gateshead, Newcastle, Northumberland, North Tyneside, South Tyneside, Sunderland
⏰ Deadline: 29 August
✏️ Apply: https://ow.ly/YN8550Pamb1
Lloyd's Bank Foundation offering Local Collaborations Grants
The latest programme of funding from Lloyd's Bank Foundation England and Wales will support local collaborations led by small charities working to:

Make the social security system work better for people facing the greatest challenges.
Make sure people facing complex issues have access to suitable accommodation.
Improve support and services for asylum seekers and refugees.
The fund offers grants of £100,000 over two years, with the opportunity to extend this by an extra year and an additional £50,000.
The deadline to apply is 22 September 2023 at 5pm.

Ukraine Community Grants Fund
The aim of the grant funding is to support projects that help, promote and celebrate Ukrainian residents living in the county and encourage them to continue to become active and contribute to our communities.

Community Organisations Cost of Living Fund
The Department of Culture, Media and Sport are launching a new fund to support charities and community organisations that help vulnerable people. 

The £76 million Community Organisations Cost of Living Fund will support organisations with rising costs and increased demand

More details can be found here 
SEN friendly summer holiday activities
The Northumberland Parent Carer Forum have been working with a host of providers, organisations and groups to find out what exciting things they have planned over the upcoming summer holidays!

It's sometimes difficult to keep track of all of the information and so this handy brochure gives specific sessions that are running in Northumberland and surrounding area's for children/young people with SEN and their families

Scan the QR code below to download the holiday programme.
We have a list of events on our website - 
August and September
Honey Business
A new programme starting in August:

Each Wednesday in August and sales day on 6 Sept.
The aim is to engage with young people (16-23yrs) who would benefit from learning a new skill, looking at possibly starting their own business in the future, build confidence and team working skills.

Using the Apiary to understand honey production, the beneficiaries will form their own business to extract, jar and sell the product. In addition, the classroom aspect will be team working, business start-up, marketing, pricing and sales.
Travel and lunch will be reimbursed.
Profit (after production costs) will be divided between the participants!
All Health & Safety, liability etc, including appropriate PPE will be addressed and provided.
Times are: 9.45am arrival / 10.00am start. 3.00pm finish
Referrals to Alistair Wathey and completion of registration form will be required.
Monday, 31st July, 1.30pm – 2.30pm (online)
Learn about the Integrated Care System
In this session we explore what the Integrated Care System (ICS) is and how can the Voluntary, Community and Social Enterprise (VCSE) sector can feed into healthcare changes that are happening in our region. We also explore our North East and North Cumbria VCSE Partnership Programme and how your organisation can be involved. 
NCVA Northumberland Community & Voluntary Action


2023-07-19
𝐓𝐡𝐞 𝐍𝐨𝐫𝐭𝐡𝐮𝐦𝐛𝐞𝐫𝐥𝐚𝐧𝐝 𝐄𝐦𝐩𝐥𝐨𝐲𝐚𝐛𝐢𝐥𝐢𝐭𝐲 𝐍𝐞𝐭𝐰𝐨𝐫𝐤 𝐚𝐫𝐞 𝐡𝐨𝐬𝐭𝐢𝐧𝐠 𝐚𝐧 𝐨𝐧𝐥𝐢𝐧𝐞 𝐓𝐫𝐚𝐢𝐧𝐢𝐧𝐠 𝐏𝐫𝐨𝐯𝐢𝐝𝐞𝐫 𝐒𝐡𝐨𝐰𝐜𝐚𝐬𝐞 𝐄𝐯𝐞𝐧𝐭 𝐨𝐧 𝐓𝐡𝐮𝐫𝐬𝐝𝐚𝐲 𝟑 𝐀𝐮𝐠𝐮𝐬𝐭, 𝟏𝟎.𝟑𝟎𝐚𝐦 - 𝟏𝟐𝐩𝐦.
Six providers will tell you about support and services available to Northumberland residents, enabling your teams to share information with those they support.
The event will be online via this MS Teams link. If you do not wish to attend the full event, please log on at the scheduled times of the presentations you would like to find out more about.
Please share the link with your team members who have an interest in learning more about what each provider offers.
We hope you will find this beneficial to use in conjunction with support for your teams and residents.
Timetable:
10.30am Tyneside Training Services
LGV & Forklift training
10.45am Northumberland Skills
Multiply – funded numeracy support
11am Northumberland College
Employability courses
11.15am The Launch Group
Courses including Aviation and Contact Centre
11.30am Catch 22
Digital/tech and creative roles career coaching
11.45am Newcastle United Foundation
Employability/EA Sports/SWAPs for young people
https://teams.microsoft.com/…/19%3ameeting_NzM2MGVjODctN…/0…
Intergrated Wellbeing Service Training Programme - 1st June 2023 to 31st March 2024
We have added a list of training opportunities to our website, which are available through Learning Together.
Job and Volunteer Opportunities
Northumberland Skills


2023-07-24
If you've just left school after GCSEs and you're ready to kick-start your future career, get the qualifications you need to stand out with Northumberland Skills.
We have a wide range of full-time courses and pre-apprenticeship training programmes starting in September at one of our local campuses.
🎨 Art and Design
📋 Business
🥘 Catering
👶 Childcare and Education
🦺 Construction trades
💻 Digital Skills
⚡️ Electrical installations
🩺 Health and Social Care
❤️ Supported Learning (SEND)
👨‍🏭 Welding and Fabrication
Children's Outreach Counsellor/Play Therapist
Location: Home working/locations throughout Northumberland – with access to our office in North Shields

Responsible to: Recovery Team Co-ordinator
Attendance Requirements: Up to 37 hours per week - negotiable
Salary: £25,750 - £27,295 per annum (pro rata for part time hours)
We offer a range of therapeutic and support services for children, young people and families affected by domestic violence and abuse in North Tyneside and Northumberland, and we are recruiting for a Children's Outreach Counsellor/Play Therapist.
Purpose: To contribute to the development and delivery of flexible counselling and support services which address the psychological and emotional needs of children and young people and families living with the effects of domestic violence and/or abuse. To develop, organise and facilitate key aspects of the service as requested by the Co-ordinator such as individual counselling and support, group work, information and resource work.
Click here for a full job description and person specification, and candidate pack. The deadline for applications is Sunday, 30th July. Applicants will be notified of the outcome of shortlisting no later than Thursday 3rd August, and interviews are planned for Tuesday 8th August.
Health Literacy Mentor - Northumberland
Northern Learning Trust is a small but dynamic organisation which supports some of the most disadvantaged and marginalised members of society and aims to change the lives of the people it reaches and works with
The Health Literacy Mentor will work closely with existing services and projects, providing dedicated support to local people in a range of settings. As part of a multi-disciplinary, multi-agency approach, you will be confident to work with people at all levels, forging working relationships and supporting referrals when necessary. You will manage a caseload and will ensure that the service delivers effective motivational support to assist behaviour change and enable patients to progress and thrive.
Follow us on our social media channels for all the latest news on events, jobs/training, volunteering and funding opportunities
Joint Forward Plan Consultation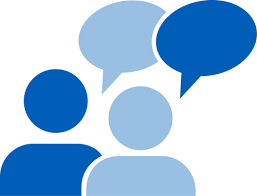 Since the publication of the Integrated Care Strategy, 'Better Health and Wellbeing for All', in December 2022, the ICB has been working closely with partner organisations to produce the Joint Forward Plan. They have engaged with system partners to create the Integrated Care Strategy, and are seeking feedback and views on the Joint Forward Plan to deliver the ambitions agreed. You can view the draft plan here and feedback and comments are welcome by email no later than 31 August 2023.
Contact: [email protected]. Once all feedback is received the plan will be published in September. The ICB will also continue to review and update the Joint Forward Plan each year and will publish a revised version every March in line with the national guidance.
The main purpose of the Thriving Together newsletter is to showcase what's going on within the Voluntary, Community and Social Enterprise sector in Northumberland. 
If you have or know of any job/volunteer, funding, training opportunities or news that you would like to be shared in the next issue, please email: [email protected]
Thriving Together Northumberland
Unit 6, Sovereign House, Sovereign Business Park, Epsom Drive, Ashington, Northumberland, NE63 8UG

Thank you for subscribing to our mailing list. The team at Thriving Together will work hard to deliver good quality and relevant information. However, if you decide that you no longer want to receive such emails from us, feel free to unsubscribe by replying to this email with 'Unsubscribe' in the subject line.

Unsubscribe