Thriving Together Northumberland
Newsletter
Thriving Together aims to bring the voluntary, community and social enterprise sector together to make a positive impact on the lives of Northumberland residents

We're delighted to welcome Julie Fox to the Thriving Together team as a Community Connector.

Back in 2012, Julie turned a hobby into a profession, running her own monthly music club, programming regional music festivals as well as supporting different charities in education into event promotions. She then moved into working within the community at Bridge Northumberland, facilitating activities and events that empowered and promoted health and wellbeing.

If you would like one of our Community Connectors to come along for a visit or a chat, then please get in touch with Julie or Lyndsy via email: [email protected]
Register to let us know if you're coming
Thriving Together Northumberland is delighted to announce their new Employability Programme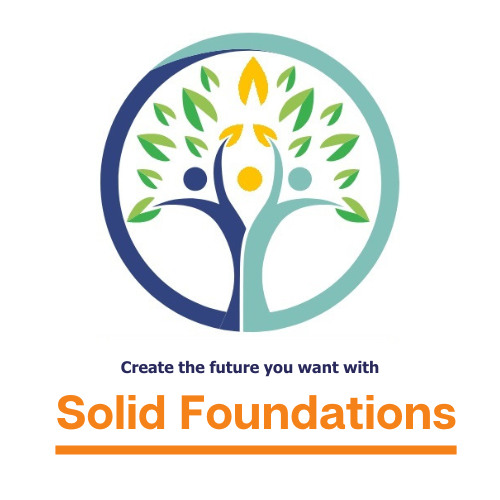 Solid Foundations is delivered by a not for profit partnership of six voluntary community organisations and is in partnership with, and funded by, North of Tyne Combined Authority (NTCA). The partners are:

The Solid Foundations programme will provide one-to-one support to help economically inactive people overcome barriers to work, such as lack of basic skills or health problems. Support is provided on a one to one basis across the whole of Northumberland.

Please visit our website at https://www.solidfoundationsnorthumberland.co.uk/ for more information and how to refer into the service

News from the VCSE sector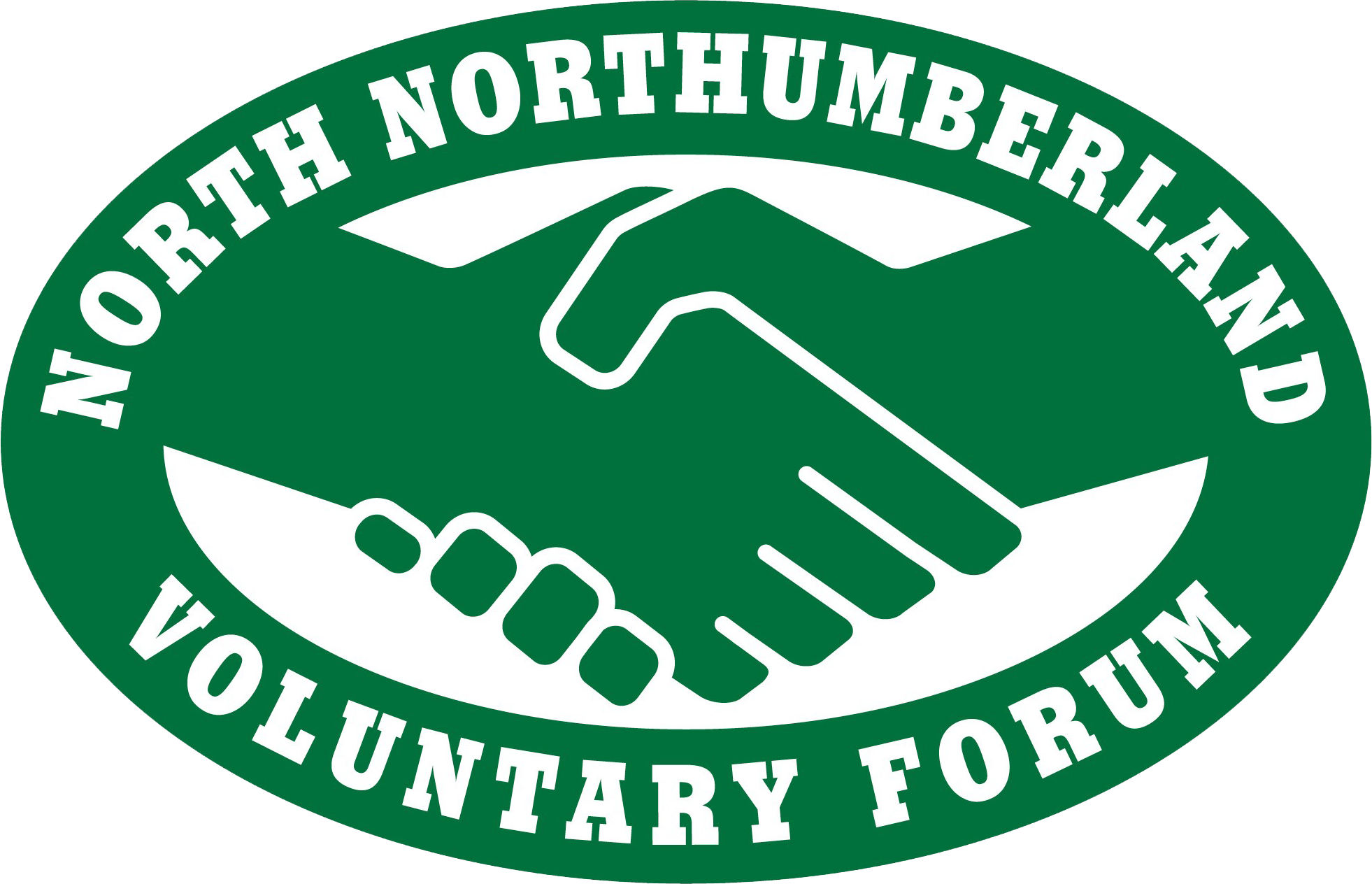 North Northumberland Network Meeting
The North Northumberland Network (NNN) is made up of a combination of public, voluntary and community organisations with the main agenda based around sharing information and strengthening the collective voice of the voluntary and community sector.

The next NNN meeting will be held at Lowick Village Hall on Friday 28 July 2023 at 10am.
The guest speaker will be Emma Richardson who is the Senior Manager - Specialist Services at North Northumberland County Council.
Emma will be followed by a representative from Thriving Together who will give a 'health check' about the sector. Afterwards all attendees will have the opportunity to share information and news about their organisations or groups. The meeting will be followed by a light lunch and an opportunity to network further.
To book your place, register with Eventbrite


MECC Train the Trainer funded sessions
The Public Health Team at Northumberland County Council want to engage with the VCSE through Thriving Together to build a larger Make Every Contact Count (MECC) workforce that can train others in the MECC methodology. It is hoped that this will lead to broader changes in health and wellbeing conversations, building better access, outcomes and services for our communities.

Northumberland's Public Health team acknowledge that in order to work with the sector it has to be in a meaningful way and if staff/volunteers are released for training they will need to be compensated to either backfill work, to fund travel/training costs or to replace lost revenue from paid for services they are unable to provide.
If you are interested please complete the Google form via the link - https://forms.gle/7xb4swriRgXXy9LS7 - and we will be in touch with more information

LGBTQIA+ charity reveals new identity as part of major rebrand
To coincide with the conclusion of Pride Month, Northumberland Pride has announced it will now be known as Pride Action North.

The change of name is intended to better communicate the high volume of services the charity provides for members of the LGBTQIA+ community throughout the North of England.

Culture Northumberland - Connecting, amplifying, and advocating for the cultural and creative sector across Northumberland.
Species Survival Fund from Heritage Fund
A short-term programme to create and restore habitats and reverse the decline of species across England, delivered on behalf of Defra.
Projects must deliver against the fund theme of habitat creation and restoration, including ecosystem restoration, to support species abundance at a landscape, catchment or local scale, either within or outside of protected sites.
We are offering grants of £250,000 to £3m for projects of maximum two years' duration.
Application deadlines
Expression of Interest deadline: 12noon 24 July 2023
full application deadline: 12noon 26 October 2023
Kim McGuinness- Northumbria Police and Crime Commissioner


2023-07-12
🚨 𝘼𝙋𝙋𝙇𝙔 𝙉𝙊𝙒....𝙊𝙥𝙚𝙧𝙖𝙩𝙞𝙤𝙣 𝙋𝙖𝙮𝙗𝙖𝙘𝙠 𝙍𝙤𝙪𝙣𝙙 5.
Today I'm launching my 5th round of Op Payback, and will be investing over £100,000 into communities and projects to improve lives and prevent crime. This now takes the Op Payback total to over £1million invested across our region. 🙌
The funds, which Northumbria Police officers have seized from drug dealers, thieves, human traffickers, will be used to repair the harm they've caused in our communities. 🚔
Know a project that can make a difference local to you? Apply via the link in the comments. 👇
Apply for Operation Payback Funding
Crowdfund North of Tyne
Residents, grassroots groups, and community organisations working to improve their local communities can today apply for a share of £200,000 to help turn their bright idea into reality.
The funding comes as part of 'Crowdfund North of Tyne', a small grants scheme run by the North of Tyne Combined Authority (NTCA) – headed by elected Metro Mayor Jamie Driscoll – and crowdfunding partner, Spacehive.
The average grant is around £7,000. Charities, constituted community groups and community interest companies can potentially receive assistance with up to 75% of their total project costs. Individuals working outside of these groups can apply for up to £1,000.
The Bernicia Foundation support projects that deliver real lasting community benefit and help inspirational young people to fulfil their potential
New GSK Health Inequalities Programme Opens for Applications
The new GSK Health Inequalities Programme supports small charities with a total annual income between £20,000 and £150,000 and that are at least a year old, located and working in the UK. Up to 15 charities will receive up to £10,000 in unrestricted funding plus access to free training and development valued at £2,700. This will be delivered by The King's Fund, and will provide participants with the opportunity to develop their capability and confidence to lead operationally and strategically.
The deadline for online applications is 14 August 2023 (5pm)
Thursday 13 July, 1-3pm
VCSE Partnership Forum
There's still time to register to join us for the next North East and North Cumbria (NENC) VCSE Partnership Forum on Thursday, July 13th, 1pm – 3pm.
At the upcoming Partnership Forum, Kate O'Brien, Director of Transformation Learning, Disabilities, Autism and Mental Health, NENC Integrated Care Board (ICB), will be giving an update on the VCSE Mental Health lead role.
Dan Jackson, Director of Policy, Public Affairs and Stakeholder Affairs, NENC ICB, will provide an update from the Integrated Care System (ICS), including information regarding ICB structures and funding/finance.
We will hear from Ryan Swiers, Consultant in Public Health, South Tyneside and Sunderland NHS Foundation Trust, on the topic of Health Literacy.
Lisa Taylor, Health & Wellbeing Programme Director, VONNE, will also be giving an update on the VCSE Partnership Programme.

The event will be held online via Zoom. If you'd like to join us, please register here.
Thursday 24 August
The Bigger Picture – fun, FREE drama workshop & film screening event for young people!
Theatre company @mortalfoolsUK are hosting FREE drama/creative workshops for young people 24 August at @YMCA_NLand – watch The Bigger Picture films, explore the themes, take part in fun creative activities & enjoy drama games with practitioners. Sign up:
https://m.bpt.me/profile/3055413
We have a list of events on our website - 
Construction Taster Day - Saturday 15th July
Join Northumberland Skills at their FREE Construction Taster Event on Sat 15 July, 10am-1pm.

This is your chance to try out electrical and interior systems (plastering) trades, and find out more about construction and welding.

https://northumberlandskills.co.uk/events

Northumberland Communities Together


2023-07-12
Intergrated Wellbeing Service Training Programme - 1st June 2023 to 31st March 2024
We have added a list of training opportunities to our website, which are available through Learning Together.
Job and Volunteer Opportunities
Youth Focus North East


Youth Focus: North East is an independent, ambitious, forward facing youth charity with the overall vision to improve the lives of young people through high quality youth work. We are extremely proud of our history, numerous achievements, and ground-breaking projects. Our organisation is rooted in the values of good youth work.

What are we looking for?


We are looking to add new members to our current highly engaged Board of Trustees, and are particularly looking to target individuals from more diverse backgrounds with skills in either finance,  marketing, fundraising and the youth sector. 

This is a great opportunity to really make your mark; you will have the ability to spot and develop new opportunities and approaches to grow our work, as well as develop your own knowledge and skill set.




(

[email protected]

) and/or to apply, please send your CV and covering letter to 

[email protected]



Deadlines for applications is Friday 21st July
Have your say …
Employment and Skills Survey
North of Tyne Combined Authority have just launched an Employment and Skills Resident Survey, which aims to understand the challenges different people in Newcastle, Northumberland and North Tyneside face when trying to find good work. The findings will help the NTCA determine how best to commission future employment and skills support, including the UK Shared Prosperity Fund Year 3 activity.
The survey (here: https://employment.commonplace.is/) only takes 5 minutes to complete and will be open until Sunday 13 August. By completing, residents will have a chance to WIN a £50 Eldon Square gift card
| | | |
| --- | --- | --- |
| | 3,807 followers | |
3 likes
nlandcc
Do you have some spare time and enjoy helping people? We have a number of Volunteer roles available.

Interested? Email:

[email protected]



Roles include:
🔥Fire Safety Volunteers
🌳Supporting our Adult Learning Service in Blyth with pottery, cycle maintenance or gardening activities
💬Volunteering with the Employment and Skills Support hub in Cramlington
💻Digital support volunteers in Rothbury and Bedlington Libraries
📚Storytellers at Seaton Sluice and Seaton Valley Libraries
view all comments
Community Learning Tutor - Peripatetic - Northumberland
As a partner on the Solid Foundations project, Northern Learning Trust are seeking a highly motivated Community Learning Tutor to deliver bespoke, one-to-one Functional and Employability Skills support to our learners across Northumberland.
Ideally, you will be a fully qualified tutor, experienced in working with learners who face multiple barriers to progression, but we'd also welcome applications from newly qualified tutors with an interest in community learning. Most importantly, you must like people (all sorts of people) and have a genuine desire to help them improve their lives through learning.
Follow us on our social media channels for all the latest news on events, jobs/training, volunteering and funding opportunities
Are you involved in Youth Provision?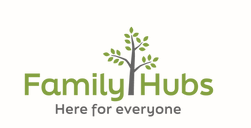 Northumberland County Council Family Hub Network are keen to continue to work in partnership with any youth providers in the County to support the formation of a network which brings services together to continue to build on the offer for young people in Northumberland.  
If you would like to be involved, Thriving Together would love to hear from you. Please complete the Google form - https://forms.gle/s89oz8XobymRtPF69 - and we will be in touch shortly. 
The main purpose of the Thriving Together newsletter is to showcase what's going on within the Voluntary, Community and Social Enterprise sector in Northumberland. 
If you have or know of any job/volunteer, funding, training opportunities or news that you would like to be shared in the next issue, please email: [email protected]
Thriving Together Northumberland
Unit 6, Sovereign House, Sovereign Business Park, Epsom Drive, Ashington, Northumberland, NE63 8UG

Thank you for subscribing to our mailing list. The team at Thriving Together will work hard to deliver good quality and relevant information. However, if you decide that you no longer want to receive such emails from us, feel free to unsubscribe by replying to this email with 'Unsubscribe' in the subject line.

Unsubscribe