Thriving Together Northumberland
Newsletter
Thriving Together aims to bring the voluntary, community and social enterprise sector together to make a positive impact on the lives of Northumberland residents

We're delighted to introduce a new member to our team
Clair Parker joined us last week as a Community Connector. She will be working alongside Lyndsy Peacock to strengthen and develop connections in the VCSE sector.
Clair previously worked as the Beneficiary Recruitment and Engagement Officer for the Bridge Northumberland project. We're delighted that Clair has joined the team. If you need to get in touch with her, the best way is by email.
Thank you to everyone who came along to our Networking Event at the Hirst Welfare Centre in Ashington yesterday. We welcomed over 50 people from 33 different organisations. 
Here's what you said about our event:
"A positive and engaged team developing a great programme for Northumberland residents and communities"
"Making new connections, sharing knowledge, deepening existing relationships"
"Simple conversations can be so insightful, which highlights the value of networking and sharing experiences"


Our next Networking Event is due to be held in July - we'll keep you posted on dates and times!

News from the VCSE sector

Cost of Living Research
New research conducted by six local Citizens Advice offices has found that certain groups of people are struggling more with the cost of living crisis than others, including disabled people and those with dependent children. 
The charity is supporting more people with crisis support, fuel poverty and budgeting than ever before.

Co-op Local Community Fund
Co-op UK will be inviting groups to apply to their Local Community Fund later this Spring and have created a link to allow people to 'Register their interest'.
If you would like to be notified about when we launch this, please register your interest here, and you will be alerted on the day we will be open for applications.
You can also find out more about how the Local Community Fund works.

ROSA
Our research report, Mapping the UK Women and Girls Sector and its Funding: Where Does the Money Go?, shows that the women and girls sector is not getting the investment it needs or deserves. The research, conducted by The Centre for Regional, Economic and Social Research (CRESR) at Sheffield Hallam University and commissioned by Rosa, the National Lottery Community Fund, and Esmée Fairbairn Foundation, has revealed that the women and girls sector in the UK is in urgent need of investment and support.

The research shows that in 2021, a total of £4.1 billion worth of grants was awarded to charities, but the women and girls sector received just 1.8% of these.

LOVE Northumberland Awards
Applications are now open for this year's LOVE Northumberland Awards – the annual celebration of all that is great about community environmental work in the county.  

Entries are invited for the categories of: 
Best children's project;  
Best young people's project;  
Best urban project;  
Best coast or countryside project;  
Outstanding individual;  
Best community response to the climate change emergency 
The closing date for entries for entries is Friday 12 May at 4pm, and full details and an application form can be found here  
Funding Support
Applications open for a year of environmental support
Applications are open for Become Green Together, a programme supporting Northumberland's VCSE sector to become environmentally sustainable, until the 31 st May.
Become Green Together is a unique programme offering twelve months of support to VCSE organisations of all sizes and areas of activity to face the challenges of the climate crisis. Participants gain support from expert environmental consultants, accreditation with the nationally recognised Investors in the Environment framework, and tools to monitor and reduce their carbon footprint. Forty five organisations are already taking part in Become Green Together, learning alongside each other within a diverse network of peers.
Access to the programme is heavily subsidised thanks to the support of the National Lottery Community Fund. There are a limited number of bursaries available to cover the full costs of taking part, so that organisations with financial barriers can access this important opportunity. You can find out more about bursaries by emailing the project coordinator, Nathaniel Spain
Spaces on the programme are limited, so be sure to sign up early to avoid disappointment. You can read more and apply on the Going Green Together website
Tuesday, 6th June 2023, 1:30pm - 4:30pm
Trauma Informed Network Meeting Event

Event by One Small Thing: Trauma Informed Network Meeting - North East

Tuesday, 6th June 2023, at 1:30pm - 4:30pm.
Located at: The Common Room, Neville Hall, Westgate Road, Newcastle upon Tyne, NE1 1SE.
A regional network that provides an opportunity to meet and reflect with colleagues upon trauma informed work, and share insights and ideas.
Speaker: Dr Sophie Mitchell - research on the intergenerational traumatic impact of maternal imprisonment.
Saturday 13 May
Walk in Your Shoes – Dod Law

On Saturday 13th May November Club will be walking a 6-mile circular hill-walk around Dod Law.

You feel like you're on top of the world standing on Dod Law and Doddington Moor, looking down on Wooler. On one side of the moor you glimpse the North Sea as the sun catches the breaking waves. On the other, is the perfect mountain-shaped Yeavering Bell.
Don't believe us? Then sign up today and enjoy a free walk, meet new people and enjoy some exercise. With a stop at Wooler Golf Club for tea and cake.
The walk is free, but Wooler Golf Club are charging a small fee for refreshments. We would really appreciate a small donation of around £5 per person to help contribute towards the cost of this. 
Booking is essential via our website so we can accommodate numbers


Central Northumberland Family Hubs
Howay the lads!
Activities taking place in April, May and June
Make sure you register for this event
Bedlington Family are holding an event for all the Dad's, Grandad's and male carers for children aged 0-19!! Call to book a place 01670822741........
Northumberland County Council Multi Agency Training Opportunities 2023-24
We have added a list of training opportunities to our website, which are available through Learning Together.
Age UK Northumberland
We have a great opportunity for an Information and Advice Officer to join our team, part-time (22.5 hours per week).

If you want to make a difference to the lives of older people, this is the job for you! To apply please send a covering letter and CV to [email protected]

Closing date midnight on 1st May 2023.
Two job vacancies - Adapt (NE) and Healthwatch Northumberland
Social Prescribing Team Leaders – Adapt (NE)
We are recruiting Team Leaders for the West Northumberland Primary Care Network Living Well Service and the Northumbria Primary Care Network Social Prescribing Service.
Closing date 5pm Monday 8 May
Engagement and Volunteering Officer – Healthwatch Northumberland
Health and social care are never far from the news and it's an area that affects all of us. Come and join Healthwatch Northumberland to work as part of a skilled and enthusiastic team, listening to local people and ensuring their voice is heard in how these vital services are planned and delivered.
Closing date 9am Monday 22 May
Follow us on our social media channels for all the latest news on events, jobs/training, volunteering and funding opportunities
Collaboration
Thriving Together has helped build partnership networks among local organisations – in specific areas of interest or geographic locations – which allows them to work together, share successes and best practices, and address any concerns or questions they may have.

Our EQUALITY, DIVERSITY AND INCLUSION network is highlighted below: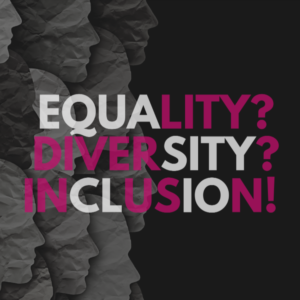 The Equality, Diversity and Inclusion Network is looking for active partnership and membership. The group works and collaborates together to

* Contribute to fostering good relations in terms of how we act and behave on the ground
* Talking and listening to each other and ensuring they are able to convey what they may need to help them work as inclusively as possible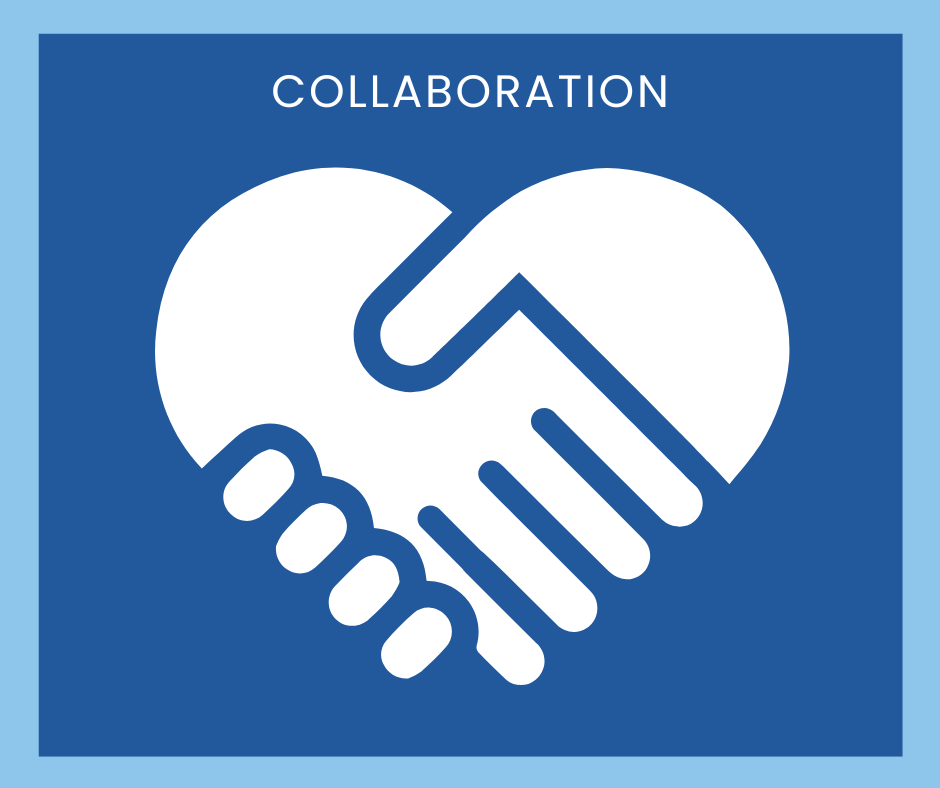 * From funding to transparency, recruitment to investigations, to staff engagement, we will strive to highlight where EDI needs attention, improvement and learning by ensuring EDI is an integral element of our organisational strategies and policies and an active agenda in our meetings.

To join the network and for more information please contact Fareeha Usman

Volunteers Week
Volunteers' Week 2023 will take place from 1-7 June, and this year's theme is 'Celebrate and Inspire'.

The week-long event aims to highlight the strength of diversity, showcase the different ways in which people can volunteer, and encourage people to make a positive change.

Resources are available on the Volunteers' Week website to help organisations plan and promote their activities.

It is an opportunity to celebrate the millions of people who volunteer throughout the UK and show appreciation for their hard work and dedication.

The main purpose of the Thriving Together newsletter is to showcase what's going on within the Voluntary, Community and Social Enterprise sector in Northumberland. 
If you have or know of any job/volunteer, funding, training opportunities or news that you would like to be shared in the next issue, please email: [email protected]
Thriving Together Northumberland
Unit 6, Sovereign House, Sovereign Business Park, Epsom Drive, Ashington, Northumberland, NE63 8UG

Thank you for subscribing to our mailing list. The team at Thriving Together will work hard to deliver good quality and relevant information. However, if you decide that you no longer want to receive such emails from us, feel free to unsubscribe by replying to this email with 'Unsubscribe' in the subject line.

Unsubscribe